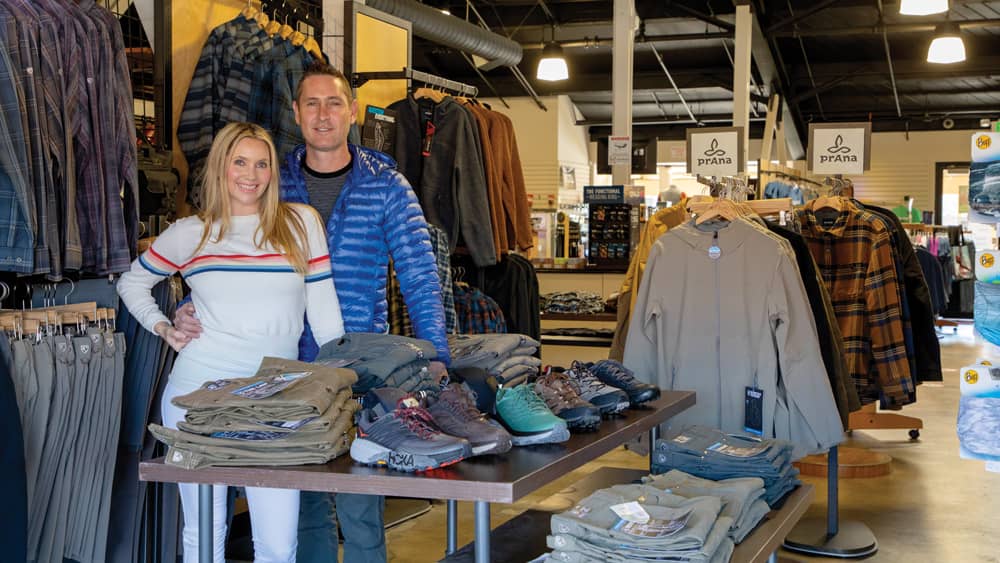 As restaurants, movie theaters and malls shuttered, many sought refuge in nature and the great outdoors. Long mistreated with polluted air, deforestation and oceans of plastic, Mother Nature was there when humankind needed her most. With the pandemic lasting longer than many anticipated, thousands flocked to the solace and safety of campsites, hiking trails and deserted beaches. Will this renewed discovery and appreciation of nature last post-pandemic? Many think it will.
Shelves depleted
Increased demand for outdoor gear caused retailers to run short, and deliveries slowed as suppliers adjusted to socially-distanced manufacturing. Stores struggled to keep up with pandemic-mandated shutdowns and wildfires. Sonoma Outfitters is no exception. Established in 1978, the company occupies 7,000 square feet in Santa Rosa's Montgomery Village. There's a wide selection of apparel and outdoor gear for the active lifestyle. Popular brands of hiking and walking shoes line the walls—Hoka, Merrell, Topo, Keen and Salomon. "Hikers have ditched their old high-top, clunky boots for lightweight, low-top, more comfortable styles," says Greg Peterson, co-owner. Even sheepskin slippers have been in demand. "As fast as they come in, they're gone," he says. "You can't wear slippers to the office, not a problem when working from home."
Driven by the dual needs of sheltering and camping, the outfitter ran out of freeze-dried food, too. "Mountain House is our most popular brand," Peterson says. Another popular and hard to keep in stock item is the Buff, a warm neck gaiter that fits over the head and can double as a facemask. Buff is a Spanish company, but its U.S. subsidiary is located in Santa Rosa.
"I see families drive in, the parents stressed … kids anxious to get out. They step out of the car, inhale the fresh air, look at the view, and all that tension fades."—Dan Levitis, community science coordinator, Sonoma Ecology Center
Sonoma Outfitters also sells CamelBak products. The company, whose corporate headquarters is in Petaluma, features its best-selling M.U.L.E. hydration bike packs and Podium sports bottles. The products are popular with hikers and bikers. "Growth in those products is well into the double digits," says Steve Nadler, vice president of marketing and product management at CamelBak. "We're seeing remarkable increases across all ages and categories. There's a lot of young, first-time mountain bikers entering and enjoying the sport." Demand through the summer, and during the holiday period, led to temporary CamelBak product shortages. "Beginning early this year we started to enter a more normal state, though sales continue to be very strong," Nadler says.
Clearly, CamelBak, Sonoma Outfitters and other North Bay companies are filling an increased, pandemic-related demand for supplies necessary for an outside-the-home adventure. The outdoors beckon, and the possibilities for enjoying nature are limited only by one's own imagination.
Cycling
Former president John F. Kennedy once said, "Nothing compares to the simple pleasure of riding a bike." That sentiment is evident upon walking into Calistoga Bikeshop, which features a dazzling array of bicycles, with makes and models of all kinds. Sleek models line the floor, and vintage bikes are mounted high on the wall, including a 1974 model made of carbon steel, the 1981 winner of multiple stages of the Tour de France and a 1930 Italian Gerbie with wooden rims. It's a cyclist dream, and a welcoming venue for first-timers. Affable owner Brad Suhr, former competitor in triathlons, duathlons and cross-country cycling, knows his stuff. "I continue to be amazed at the interest in cycling," Suhr says. "And now, during this horrible pandemic, a bright spot is that people are getting their old bikes out of the garage and getting outside more often, or buying new ones. They're reliving the fun and freedom of their youth."
The bike shop, a long time presence in Calistoga, draws customers from Napa, Middletown, Santa Rosa and beyond. "We aim to provide 24 hour turnaround on service," Suhr says. "We don't like to be without our bikes for long, and we appreciate that our customers don't like to be without their bikes, either." The demand for electric-assisted, or e-bikes, has become mainstream, too, with first-time riders discovering they can climb steep hills in comfort and still get a workout. Those who are curious can rent e-bikes from Calistoga Bikeshop to get a feel for the new technology before committing.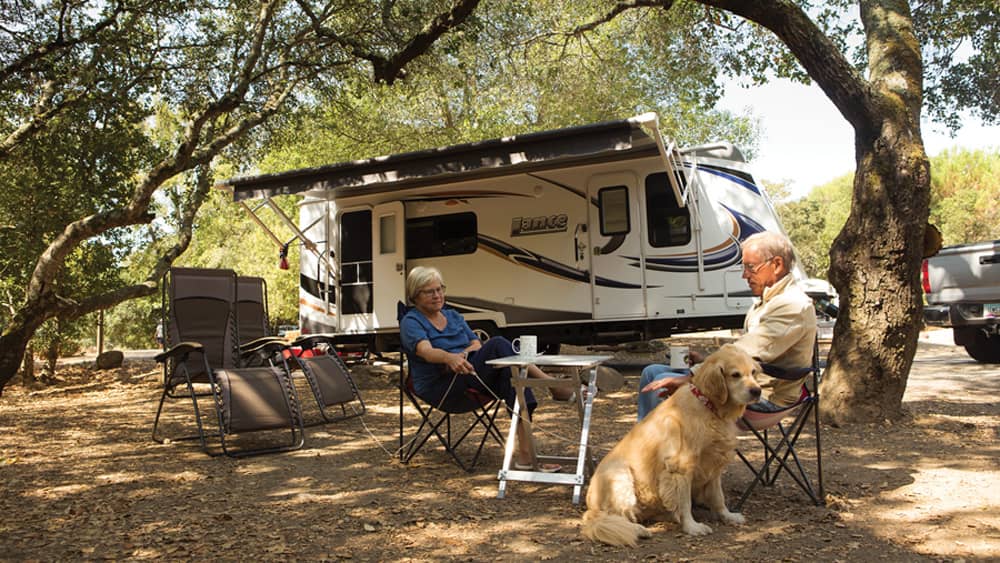 In addition to sales, service and rentals, Calistoga Bikeshop offers guided and self-guided tours, with multiple options including wine tastings and indulgent lunch options, some in partnership with Clif Family Winery. "We have many return customers from the Bay Area looking for a carefree day with friends and family, and they love that they can make a single call to us and their day is planned for them, complete with bike, helmet, wine tastings and wine purchases picked up for them as well," says Suhr.
Lucy, a Calistoga Bikeshop customer from St. Helena says, "My husband's an avid biker. He surprised me with a bike for my birthday. I love it. Now I'm getting one for our daughter. With so many other activities shut down, we've become a biking family."
Hiking
"I took a walk into the woods and came out taller than the trees." Henry David Thoreau, the famed American naturalist that lived in the 1800s, wrote those words. The attitude he captured with his pen, while never vanishing completely, has once again swelled in popularity.
From June to December last year, visitation at Jack London State Historic Park increased by an astounding 20 percent. "It would have been even higher except the park closed for one week due to area wildfires, and visitation was reduced for an additional three weeks due to smoky conditions," says Susan St. Marie, volunteer coordinator. For hikers, there are 29 miles of back-country trails. Others enjoy walking around the historic areas—the stone barns, winery ruins, Jack London's cottage, Wolf House and the Pig Palace. "We've seen more families, mountain bikers, people with dogs," St. Marie says. The parks' First Day Hike on News Year's Day was sold out with a wait list. Through the remainder of the year, there's a monthly Redwood Fitness Hike limited to eight participants. Check jacklondonpark.org for dates and reservations.
Recent visitor Diane of Rohnert Park, says, "I was here at Jack London with my daughter a few weeks ago. Now I'm back with my husband. Prior to moving to the area we lived in Tahoe and Grass Valley. We've always been outdoor people. Now with the shutdown, we're enjoying being outdoors even more."
Kenwood's Sugarloaf Ridge State Park, managed by the Sonoma Ecology Center, has also seen many more visitors than in the past. "They come from all over the Bay Area. Light COVID traffic makes it easier for our visitors to get here," says John Roney, park manager. "Last July was the busiest month ever. And in the first 10 days of January, we were at our expected day use for the month." The park increased the number of trail patrol volunteers to assist visitors, and is improving signs and providing handouts for self-guided hikes.
Community science coordinator at the Sonoma Ecology Center, Dan Levitis, has an office overlooking the Sugarloaf parking lot. "I see families drive in, the parents stressed trying to find a parking spot, kids anxious to get out after being pent up with online classes. They step out of the car, inhale the fresh air, look at the view, and all that tension fades."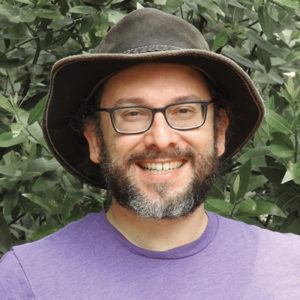 Ninety-eight percent of Sugarloaf's 4,945 acres burned in wildfires over the past three years, with half the park burning twice. Now the park is experiencing resurgence. Young green grass covers the meadows, madrones and oaks are re-sprouting and scrub jays plant acorns in burned areas. "There's a sense of renewal, of nature healing—an example of resilience in hard times for all of us," Levitis says.
Sugarloaf is one of few state parks to regularly offer forest therapy, also known as forest bathing, which is an immersion in nature made popular in Japan. Karen Sapper and other Association of Nature and Forest Therapy (ANFT) certified guides, lead the walks, which are held twice monthly from March through November. Called shinrin-yoku in Japan, forest therapy originated in the 1980s as a response to increased depression and stress-related disorders among the country's urban population. Studies have shown a wide range of health benefits stem from the forest bathing, especially in the cardiovascular and immune systems. The walks can also stabilize and improve mood and cognition, and have earned a worldwide following.
ANFT, based in Sonoma County, has certified guides in 55 other countries. That adds up to roughly 1,000 experts, including medical and therapeutic professionals. Recently, they've been needed perhaps more than ever. "I've been leading walks at Sugarloaf for six years," says Sapper. "Since the pandemic, I've observed participants' depth of connection and restorative benefits to be even stronger. Forest bathing is a valuable resource and reset in these challenging times."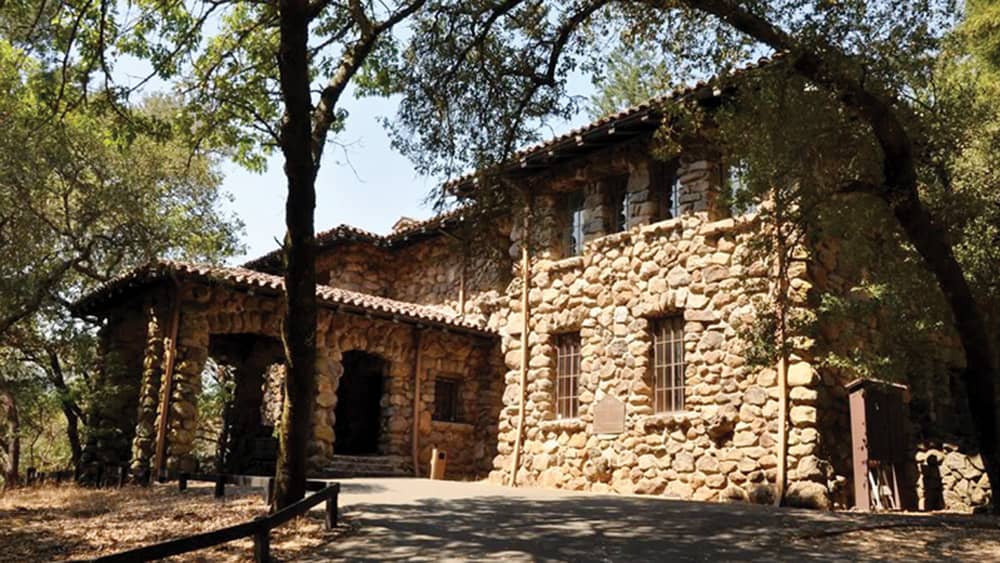 Seated on a park bench, Tara and Christina watched their children romp in the meadow. "Sugarloaf is our go-to place. When the playgrounds closed, we were regulars here. It's quiet, peaceful and fun for the kids. And getting outside is a nice break for us, too."
Sweating profusely following a 3-hour hike up Sugarloaf's Bald Mountain, Kay of San Francisco and Shannon of the East Bay said, "We're exhausted, though in a good way. We live in cramped apartments cooped up most of the day. It's so nice to be outdoors."
Camping
Though labeled by some as a misanthrope, American author Edward Abbey once said, "Wilderness is not a luxury but a necessity of the human spirit." That part of the human experience has awakened for many during the pandemic. There's much good to be said about camping. It's peaceful. No cell phones. No TV with disturbing news. Compared to airports and flying, it's safe. There's diversity—fishing, skiing, relaxing on a beach or experiencing a desert sunset. And it's all just a drive away.
According to a Kampgrounds of America, Inc. (KOA) report titled Growth Of Camping Amid COVID: A Fall 2020 Update, 21 percent of leisure travelers took a camping trip this past summer once restrictions were lifted. "It's the high level of interest among new campers and the re-engagement of past campers that really excites me," says Toby O'Rourke, president and CEO of KOA. "Of the new campers that joined the fold in 2020, many have indicated they will continue camping in the future, which really drives home that camping and time spent in the outdoors can have such a positive impact on people's lives, pandemic or not."
Sugarloaf has 47 family-friendly camping sites. "Since the campground reopened at the beginning of February, our phones haven't stopped ringing," says Roney. Reservations can be made up to six months and no fewer than 48 hours in advance. "Booking ahead is essential for weekends from April through October. For first-time campers, we rent canvas glamping and Marmot tents that accommodate 4 to 6 people. "
Sonoma County Regional Parks' 200 campgrounds have much to offer in a variety of settings. Occupancy was at 87 percent in 2020, a 22 percent increase over the prior year. Doran Regional Park on Bodega Bay, with 120 tent and RV sites, is the largest of the campgrounds. "With a 2-mile stretch of beach, boat launch and recreational crabbing, it's also the most popular," says Meda Freeman, marketing manager. "For campers who prefer smaller venues, there are Gualala Point and Stillwater Cove on the Northern Sonoma Coast with beach and forest settings." The park's online reservation system is user friendly. Bookings can be can be made 12 months in advance. Rates are $32 per day off-season, and $35 from May through November. County residents are granted to a $2 discount.
Rick Parmer has been camping most of his life. A retired park ranger, he owns a pick-up with a compact pop-up that includes a stove, heater and fridge. Parmer and his wife, Janet, go on trips lasting from two weeks to a month. "We've been all over," says Parmer, who retired seven years ago. "From as far south as Alabama, north to the Canadian border and Tahoe in the winter." Most park reservation systems are cumbersome and haven't been updated to meet demand, according to Parmer. "If bookings open at 8 a.m., you'd better be on the phone or online or you'll miss out."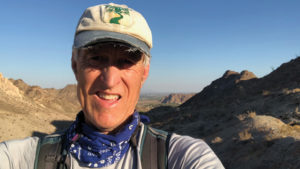 The initial big surge in camping happened when baby boomers began to retire. Now with the pandemic and the need to get outdoors, there's demand from all ages. "More people are working from home, and the kids are doing distance learning," Parmer says. "They have the flexibility of taking off and going camping. If needed, it's easy to connect to the outside world. All that's required is a tiny satellite dish or a personal Wi-Fi hot spot and you can Zoom from a beach or anywhere. Once people discover the joys of camping and make the investment in equipment, I suspect the trend will continue."
Bird watching
Many of us can live days or even weeks without giving a second thought to the abundance of wild birds in the sky, and trees, above. But Jason Ward, American naturalist, birder and activist, once said, "Birds have always had the ability to bring me out of a dark space and provide relief in bad times." During the pandemic, more and more Americans started to feel the same way. Unique bird species can be found anywhere, even in cities. And that's contributed to bird watching's appeal to a wide range of consumers, particularly those stuck at home wanting to get outdoors.
The Madrone Audubon Society, with 3,000 members, is the Sonoma County Chapter of the National Audubon Society. "The number of new members doubled over the past year," says Susan Kirks, chapter president. "Our new membership continues to steadily increase, and it's great to know our Sonoma County citizens support Audubon and nature. We've all become smaller in our daily lives. With less traffic, birds and wildlife are moving into areas previously avoided. They're more noticeable. It's also pleasing to hear birdsongs, raptor screeches and owls hooting at night."
"Since the pandemic, I've noticed many people seem to be less materialistic. They seem to be searching for interconnectedness, a deeper meaning in their lives."—Raymond Dougherty, director of spiritual care services, Kaiser Permanente
All that's required for bird watching is a pair of binoculars, any kind will do, and a field guide, though some say it's not necessary to identify species. According to Kirks, a person's skill in bird identification can develop naturally with time, and it's more important to just notice the birds, slow down and really watch them in their surrounding environment.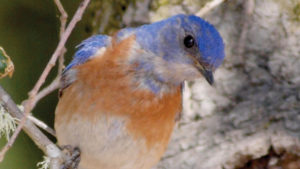 "It's can be an active meditation, a way to enjoy fresh air while getting exercise," Kirks says. Spring is nesting season for songbirds and many others, and they can be spotted carrying nesting materials or food for their young. West 9th Street in Santa Rosa is particularly active during springtime, as great egrets, black-crowned night herons and cattle egrets, among others, gather to nest for the season. Also, swallows migrate from South America, according to Kirks, to build mud nests and raise their young at Sebastopol Community and Cultural Center and the Petaluma River Bridge.
Though the Madrone Audubon Society has limited its outings during the pandemic, experienced guides Gordon Beebe and Janet Bosshard continue their walks one or two times a month. They're limited in the number of participants and have protocols for safety and health related to the pandemic. Check madroneaudubon.org for field trip dates and reservations.
Nature, well-being and spirituality
The natural world offers beauty and spirituality for the soul. Raymond Dougherty, the director of spiritual care services at Kaiser Permanente, often turns to nature to comfort those seeking solace. "Since the pandemic, I've noticed many people seem to be less materialistic. And not just because shops closed," he says. "They seem to be searching for inter-connectedness, a deeper meaning in their lives. I encourage staff to go out, look up at the sky, listen to the birds and be awed by the power of nature," he says.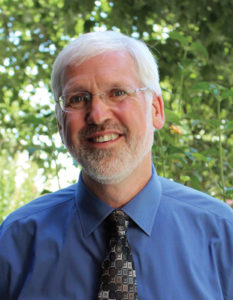 For those patients who can't venture outside, nature is brought to them. Social workers maintain a lush garden on the Santa Rosa Kaiser Permanente grounds. "We had a patient in our oncology unit who loved to garden," Dougherty says. "A social worker brought her a bouquet of beautiful flowers and herbs. The woman sniffed the flowers, the rosemary and the lavender. She closed her eyes, and she said it was like being back in her beloved garden."
So many have taken to cycling, hiking, camping and bird watching for the first time. Others have found pleasure in simply being outside. Most importantly, all are enjoying the experience. Perhaps a quote from Thich Nhat Hanh, a Buddhist monk, best epitomizes why humanity has turned to nature and the great outdoors in these turbulent times: "The miracle is not to walk on water. The miracle is to walk on the green earth, dwelling deeply in the present moment and feeling truly alive."