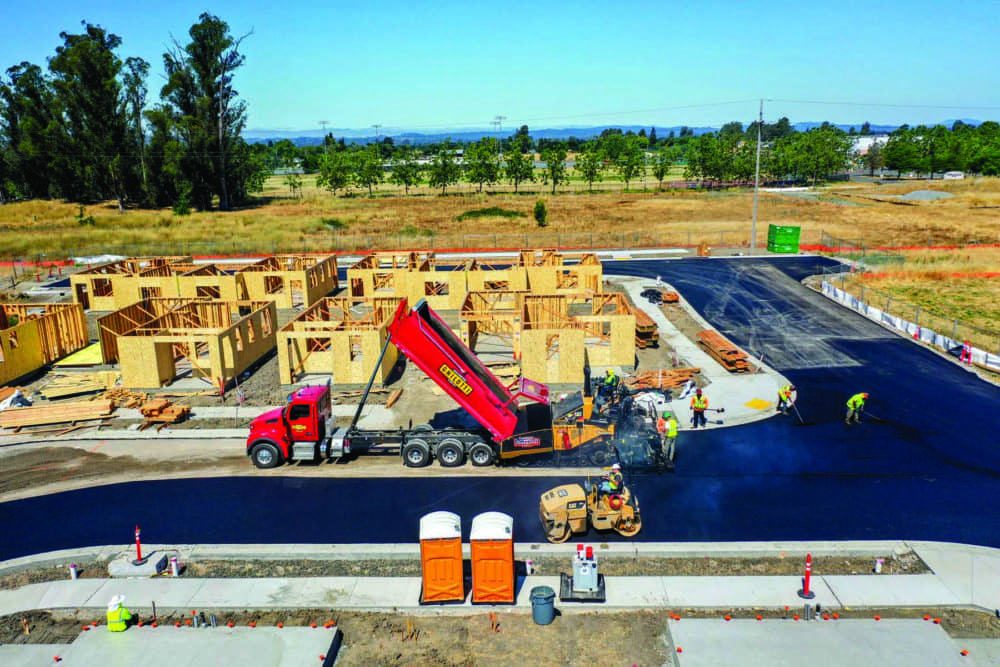 "We are honored to be recognized as the best contractor/builder. We thank all of the readers for recognizing our staff's hard work and, more importantly, our dedication to the North Bay community."—Richard Ghilotti, CEO
Ghilotti Construction Company is one of the leading general engineering contractors in the Bay Area and NorthBay biz's discerning readers have voted them the Best Contractor/Builder for the fifth year in a row. "We are honored to be recognized as the best contractor/builder. We thank all of the readers for recognizing our staff's hard work, and more importantly our dedication to the North Bay community," says CEO Richard Ghilotti. Richard is the grandson of founder James Ghilotti who started the company after immigrating to San Rafael from Italy more than 100 years ago. "We attribute our success to our people, family spirit, skills and organizational abilities combined with the firm's constant investment in the business and human development," says Ghilotti. "At the end of the day, a company is defined by the quality of its work and the strength of its people."
Ghilotti Construction Company's works encompass a wide variety of projects, from bridges to industrial/commercial site work, to highways and public works, hospitals, subdivisions and wineries. During the past year some of their notable projects included The Montage Healdsburg, Bay Street Mall Pedestrian Bridge in Emeryville, Sir Francis Drake Blvd. in Point Reyes National Park, Lytton Rancheria, Facebook Pedestrian Bridge in Menlo Park, as well as the Highway 101 widening in Petaluma. Ghilotti Construction Company also is continuing construction on the new northbound bridges on Highway 101 in Petaluma.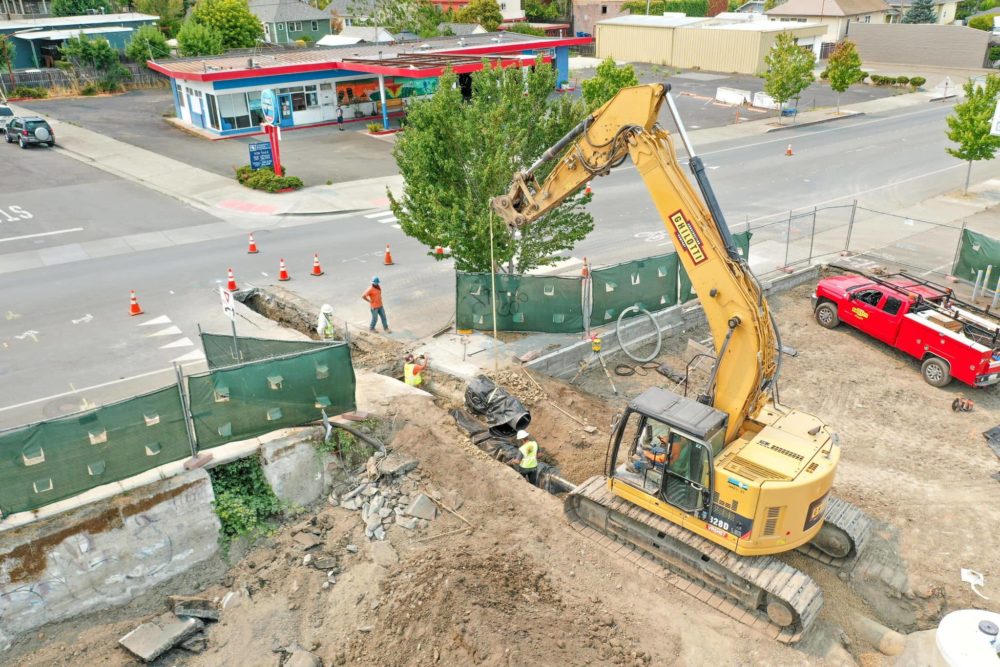 It's no wonder that even through COVID-19, this dynamic company has kept busy. This year they have a backlog of work, just as they did last year. "We are optimistically expecting an improvement in the economy," says Ghilotti who believes there will be more building and development due to a decline in COVID-19 cases, vaccinations, and re-opening of businesses in the Bay Area. To keep up with their workload, they implement the latest and greatest advancements in technology. "Technology is constantly advancing in all facets of construction including equipment, GPS, trucking, estimating, emissions and more," says Ghilotti who notes that Ghilotti Construction Company is aggressively adapting to the ever evolving technologic an environmentally friendly trends in the industry.
Giving back to the community has always been a priority for Ghilotti Construction Company. They contribute in many ways including in-kind donations of capital improvement, and committing employee hours, donating and sponsoring charity events for more than two dozen North Bay nonprofits and causes. Additionally, they are a proud sponsor of the dg Foundation, a nonprofit, founded in honor of Dino and Nancy Ghilotti, son and wife of Richard, that focuses on scholarships to students who share a passion for academics, athletics and arts, and also improves art and athletic facilities in the Bay Area.
Photos courtesy of Ghilotti Construction Company