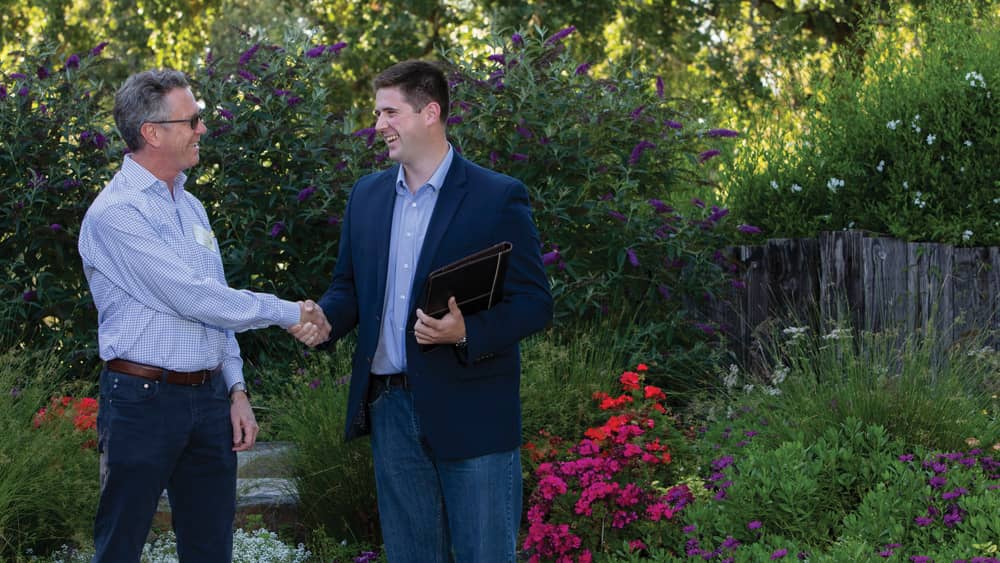 Napa may be more widely known as a Wine Country destination. However, not everyone has the desire to study or work in hospitality, including Gunnar De Young, an upcoming 21-year-old junior at the University of New Hampshire (UNH). De Young grew up in Napa and attended both St. John's Lutheran School and Vintage High School. Today, he's majoring in business administration, with dual options in entrepreneurial studies and finance, and is also pursuing a minor in philosophy. His interest in entrepreneurial studies came after having a conversation with his father a few years prior.
"I didn't know what entrepreneurship was at the time, but I vaguely understood that it involved people starting their own companies," says De Young. "Since that conversation, I've learned just how critical entrepreneurs are to our country and world. I've learned how relentless they must be towards achieving their goals and how tactful and calculated their actions are in running their companies. They take on ventures without any guarantee of success. In fact, most fail." Studying entrepreneurship and finance would help De Young gain more knowledge about these two disciplines and would ultimately provide him with first-hand, real-world experiences revolving around his majors.
The Rines Angel Fund
During the second semester of his freshman year at the UNH, De Young applied to get into The Mel Rines Angel Student Angel Investment Fund (commonly known as the Rines Angel Fund) at the Center for Venture Research, a multidisciplinary research unit of the Peter T. Paul College of Business and Economics. The fund was founded in 2015 by Dr. Jeffrey Sohl, Ph.D., who's also the fund's director and professor. The class is designed for students to manage a private equity fund, in which they learn about angel and venture capital investment strategies. The fund was developed by Professor Sohl as a way to give undergraduate students an opportunity to make investments based on pitches by entrepreneurs and student-led due diligence. The students make a series of presentations to different investment committees regarding the quality of the start-up companies. De Young's initial introduction to the Rines Angel Fund came while attending one of the fund's networking events, where he met an executive member of the fund. Although he didn't know a lot about it nor about the types of investments they make, at the end of their conversation, the member gave him his business card and encouraged him to apply. Nonetheless, De Young filled out an application, then had an in-person interview and was asked to join the fund. According to Professor Sohl, there is less than a 20% acceptance rate to get into the class, meaning that it's an extremely competitive venture for students.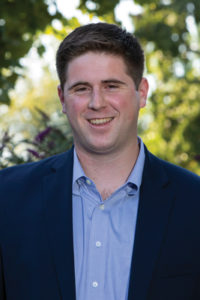 Although the fund doesn't have an official mission statement, Professor Sohl says that it does incorporate a triple bottom line rule for investing: there must be an educational benefit to the class of students, the quality of the due diligence report must be quite high (if not perfect), and there must be a potential return on the investment. Due diligence is the process of investigating and analyzing something, such as a potential investment, and finding out details, and knowing if there are any risks before making a commitment to proceed. Students at the fund form teams and create a due diligence report, which is an independent evaluation of an entrepreneur's business.
Just what type of criteria does the Rines Angel Fund look for before considering an investment? According to Professor Sohl, they review numerous ideas, such as how will it fit into the fund's portfolio, and if it's a small business and the entrepreneur wants to keep and grow it for himself/herself, then this isn't the type of investment the fund wants to make. "We look for an exit strategy from the entrepreneur, we perform due diligence on the entrepreneur and the company and we look at the market," says Sohl. "So it has to be a pretty reasonable deal, and the entrepreneur seems to be pretty sincere and is able to execute on that idea."
The process the fund takes in considering an investment is that the entrepreneur will give a 20-minute pitch to the fund's committee, in which the students will form a lot of preliminary work before the presentation. The students will then ask the entrepreneur questions for about 20 to 30 minutes. The entrepreneur then leaves, and then the fund and the professor meet as a class. During the pitch, some external mentors from the business world are also present. Together, the students, the professor and the invited external mentors discuss the merits and faults they found during the particular business pitch.
Learning about entrepreneurship
De Young's interest in finance came soon after learning more about entrepreneurship and from his time spent with the Rines Angel Fund. "Once I learned about the process for raising capital and how important it is for entrepreneurs, I was hooked," says De Young. "It's exciting to know how companies can be evaluated by investors and how the capital they provide helps contribute to the growth and success of the company." At the fund, he has worked in various capacities. As an associate, he's performed all the due diligence on the companies that the fund screens for investment, who are also responsible for serving on committees and taking on small research projects within their teams. As a principal, he has led four to five associates to create a written report and PowerPoint presentation each time the fund researches a company, has served as the point of contact with the founder, assists associates with projects and due diligence, and has developed an investment thesis. Currently, as a liaison, which is De Young's current position at the fund, he is responsible for representing the fund at the angel partner's meetings, taking notes for their partners, offering support through research and source deals from and for their partners, and is responsible for connecting founders that have pitched to their partners to the fund.
There are a number of steps students follow when entrepreneurs are pitching to the fund, says Sohl. "Entrepreneurs will come and pitch to us an idea to the class. Then the class has due diligence teams, who are responsible for performing due diligence on that company and if it looks like a promising investment for us, then that team presents their findings and recommendations," he says. "If the class votes to make an investment, then that due diligence team makes the case to an investment committee, which I chair; that's an investment committee of outside people, who are seasoned angel investors. The students pitch to us their idea of why they should invest in that company and then the investment committee makes the ultimate decision."
Though Sohl possesses the fiduciary duty, says De Young, he encourages his students to manage and grow the fund, and its contacts. "I've found that he's very eager to support the efforts of students that show initiative and take on leadership responsibilities."
North Bay Angels
Based on a suggestion made by a mentor, who had encouraged De Young to reach out to other angel groups in Northern California, De Young initiated a conversation with Sohl about the idea of possibly going into a partnership with the North Bay Angels (NBA). The professor was very supportive and agreed that it would be a great idea. "Gunnar has some unique talents and being on the West Coast, we decided, '"Let's see if we can expand to the West Coast,"' says Professor Sohl.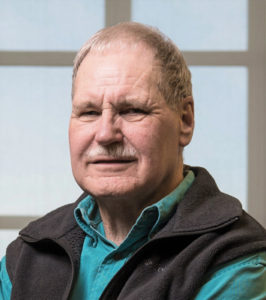 In December last year, De Young finally reached out to the North Bay Angels, located in Healdsburg, through their website and wrote about his affiliation with Rines Angel Fund, and included his intentions to form a new partnership with the NBA. He was soon contacted by Lance Cottrell, the selection committee chair at the NBA. He's both an individual investor and a member of the board of directors there. The North Bay Angels, which was formed in 1998, is a group of accredited investors, who meet to look at early-stage companies that are seeking investments and to give the investors an opportunity to review particular deals presented to them. The investors then decide whether they are right for the deals, individually. After Cottrell, De Young, Professor Sohl and one of the fund's co-managing directors met to discuss a possible, partnership, Cottrell and his associates agreed: the partnership between Rines Angel Fund and North Bay Angels would be beneficial to both. The next step was to bring the proposed partnership to a vote at the next NBA meeting; the partnership was approved in January.
The North Bay Angels' goal is to promote the local entrepreneurial ecosystem, says Cottrell, as well as to provide deal flow to its members and to give an opportunity to see the different start-ups that they have the potential to invest in. The NBA consists of executives and professionals, who provide a venue for learning about and making early-stage investment capital (seed capital) and provide advisory assistance (mentoring). Many members, including Cottrell, volunteer their time at the NBA. The North Bay Angels is an entire volunteer organization with the exception of a single part-time administrative assistant. Although the NBA doesn't have a physical office, members come from Marin, Napa and Sonoma counties to meet as a group.
According to Cottrell, he and the rest of the group at the North Bay Angels are excited to be collaborating with De Young and the Rines Angel Fund. The involvement with NBA gives De Young and other fund students exposure to real-world scenarios when meeting with early-stage entrepreneurs. "His university program is looking for Angel groups that could collaborate with them, help give their students exposure to the start-up ecosystem and to angel investing process," he says. "We give them the opportunity to participate in what we call due diligence on those companies, so listening to their pitches and then digging in a little bit and analyzing the information they provided and the opportunity that is there."
When speaking about the advantages of the partnership between the North Bay Angels and Rines Angel Fund, Cottrell says the analytics of the due diligence packages De Young puts together have been especially helpful to the NBA because they save them a lot of time and work. The NBA is also appreciative of De Young's organization skills amongst the information they receive and see how it fits into the 'bigger picture.' Additionally, Cottrell said the partnership with Rines Angel Fund has also been helpful because they've been able to provide deal flow, especially for those entrepreneurs who come to the NBA looking for an investment, whereas the fund considers investing in some of those companies alongside NBA members.
Partners
From Sohl's standpoint, he believes the advantages of the Rines Angel Fund's partnership with North Bay Angels is that they position themselves to be of value add for their angel partners; in other words, the value adds is that they can provide more detailed, professional-level, due diligence reports. Normally, these reports cost tens of thousands of dollars in the private sector; however, the Rines Angel Fund often does them for free. "The students are very qualified. We have a due diligence team with about six students for each deal," says Sohl. "We want to give something of value to those Angels investors and that is what we do, independent, high-level due diligence, and it is the angel's group's decision how they use that report."
Unlike the Rines Angel Fund, the NBA operates differently. There is no fund. "A key concept is that the Rines Angel Fund is a fund, so they have some money that they manage and that they're investing. The North Bay Angels, I'd like to think of as almost a dating service. We introduce the company to the Angel investors, but it is an individual decision by each Angel as to whether or not they want to invest in any of the companies," says Cottrell.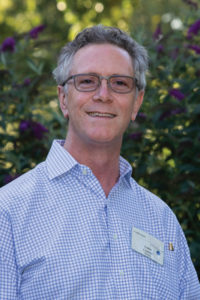 De Young sits in on the North Bay Angels' selection committee meetings, says Cottrell, as well as their full member meetings, and is exposed to all of the different opportunities—such as watching deals be made and listening in on to the types of questions NBA members are asking of entrepreneurs. And in return, De Young and other Rines Angel Fund students are providing a package of analysis of these companies that the NBA can use in helping them make decisions on investments.
As for De Young, he's learning a great deal from his experiences with Rines Angel Fund and the North Bay Angels—specifically about company structure, professional relationships, the importance of honesty and communication, and working in teams. "Unlike the Rines Fund, which invests as an organization, North Bay Angels sources deals for their members to invest in individually. I've also learned that investors have preferences about the types of companies they fund. Some investors will only invest in industries where they are experts," he says. "Additionally, I've learned the importance of relationships within industries and regions. The fund's partnership with NBA has helped me consider what it's like to be in a professional relationship with another organization. I've learned to consider the importance of honest and transparent communication, our organization's timeliness in producing research, and the value of relying on our partners for support when we need it."
While the rest of the country was shut down due to the COVID pandemic, De Young stated that he continued taking classes in-person at the UNH, which remained open during the 2020-2021 semesters—except during major holiday breaks. Although the spring semester ended in May 2021, De Young stated the UNH did a fantastic job in implementing a rigorous testing regimen and a reliable contact tracing strategy. "They made the necessary investments to set up a testing program and to build a state-of-the-art lab," says De Young. "This lab allowed researchers at UNH to conduct DNA sequencing on the COVID-19 virus. I was very proud of the University's dedication to providing a safe environment to conduct in-person classes."
On the horizon
So what does the future hold for De Young? The motivated, goal-oriented, student has plenty of time to think about what he'd like to do post-graduation. However, he already knows of a few goals he'd like to accomplish. "In five years, I would like to be graduated and working on the buy-side of finance. However, I realize that this is an unusual position to hold as a post-undergrad and that I would more likely be working on the sell-side for my first five years after graduation. That probably means that I will be living in New York, Boston, Austin, or San Francisco," he says. "The specific city will be largely dependent on which firms extend me offers for employment. I'm hoping that I'll have been extended an offer to work at a private equity/venture capital firm by the end of five years," he says, adding that he anticipates staying in contact with the Rines Angel Fund as an alumnus of the UNH. He looks forward to helping guide students in achieving their career goals. I have the highest respect for them and for the culture that the students have built, he says. "There is no other organization that I've been a part of where everyone is rooting for you and wants to help you learn." As for his relationship with the NBA, he'd like to continue to be in contact with people he's met there, hoping to one day become an accredited investor and to join their organization as a member.
A few things are certain: De Young knows what he wants from the future and it's become apparent to him that the North Bay Angels is undoubtedly committed to their investment in the partnership with Rines Angel Fund and will help to cultivate the future of angel investing and venture capital.