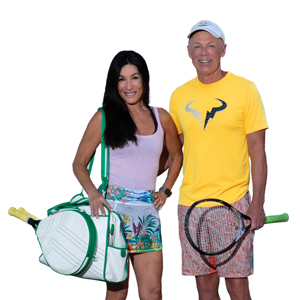 Always the trailblazing team, Tom and Kellie Larson have continued to change their trajectory and excel in each sector of the business world they pursue. Tom, now the president and CEO of Luxe Places International Realty, left the Santa Rosa Junior College at age 20 to open his first business, a pizza parlor. Five more restaurants followed alongside two convenience stores and by the time he was 26, he had created 13 business partnerships throughout the 1980s. By 1990, he switched gears and became a Realtor for Century 21. His own real estate company, Full Spectrum Properties, opened five years later with Kellie operating as co-owner and managing partner. She graduated from Sonoma State University in 1995 with a bachelor's in business management. After working as an accountant for a few years, she joined the real estate business alongside Tom. They married in 1997.
In 2020, Tom and Kellie, along with agents in three different offices located in Healdsburg, Santa Rosa and Ukiah, expanded and created their own franchise, Luxe Places. This new venture specializes in international luxury real estate, commercial real estate, vineyard estates and more. With five children and three grandchildren, Tom and Kellie love spending time with family, whether it's traversing a new country or a simple hike nearby. They also enjoy a tennis match together on the courts.
How is it working together in a professional setting?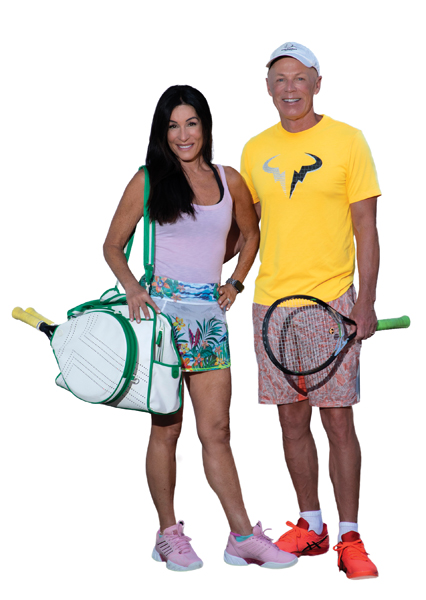 Tom: Kellie and I are passionate about both our family and our real estate family. We love to collaborate on solving challenges and moving our company forward. I have a motto: Work and play every day, which I follow. We both look at work as an opportunity. Of course, there has to be time off, and that is the play part.
Kellie: Some days, Tom can't turn off the work part. I do have to remind him it's time to talk about something else. He's pretty much OCD about our company.
Do you prefer grass or clay when playing tennis?
Tom: Unfortunately, when playing tennis in the U.S., nearly 100% of the courts are hard court. So unless we are traveling, there really aren't any choices.
Kellie: Clay all the way! It slows down my game and is better on my joints.
Where do you want to travel next in terms of finding great hikes?
Tom: We are big travelers, so we have hiked in many states and countries. We are not mountain climbers, but hikers, typically five to eight miles one day and a couple of hours of tennis the next.
Kellie: Our bucket list dream is to hike the Camino de Santiago in Spain. It's a 6-week daily hike. We plan to do this in the next couple of years.
What kind of music helps you through a tough workday?
Tom: I'm a bit of an anomaly for a guy in his 60s. I typically listen to Top 40 when I'm trying to get fired up and Hawaiian music when relaxing.
Kellie: I love classical during the day in between appointments in the car. It calms me down and it's so beautiful.
Can you compare your hometown to living and working in Healdsburg?
Tom: Being born and raised in Kelseyville was a great experience. I really haven't migrated far, but we love the Healdsburg vibe. It's fun on a weekend to listen to the tourists speaking different languages. The location is great, close to the Bay Area and the coast. We really enjoy the great restaurants, wineries and boutiques.
Kellie: I grew up in San Leandro and went to private Catholic schools. It was very different then compared to now. Healdsburg is a small village with wonderful people I have had the good fortune to know. Growing up in the Bay Area, you never saw the same person twice in the grocery store. I love the small-town atmosphere.
If you were to relocate, where would you go?
Tom: If I had to pick another North Bay city to live in, maybe it would be Mill Valley. We also own a home in Rancho Mirage where we spend time in the winter. Our next office location is going to be in Palm Desert.
Kellie: I hope we never have to move as I absolutely love Sonoma County and Healdsburg, in particular. But if asked the question, I could consider a place like San Anselmo, or Larkspur.