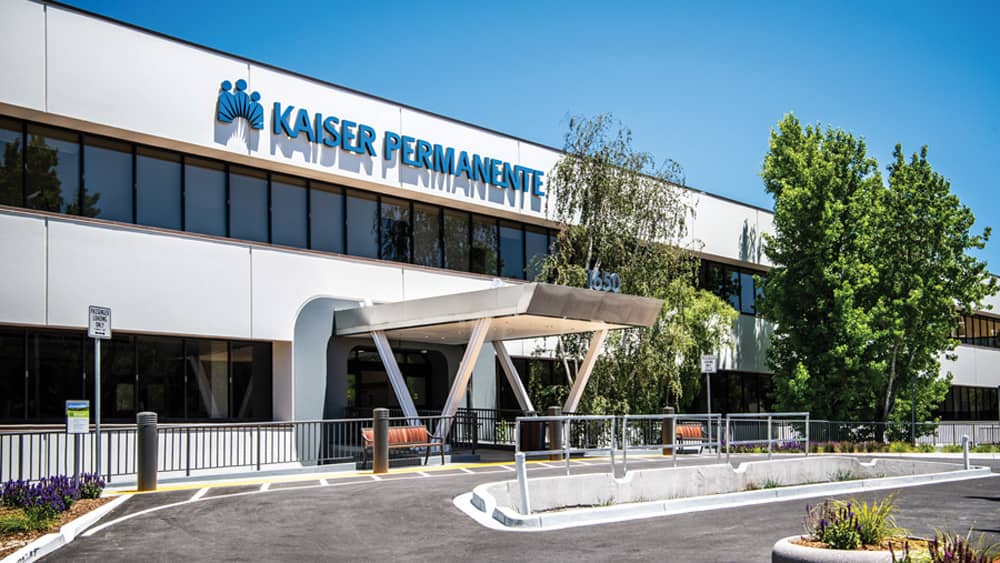 Axia's Drew Weigl Honored with Young Architect Award
Drew Weigl, director of sustainability and project architect at AXIA Architects, was recently honored with the Young Architect Award by the American Institute of Architects (AIA) of California. This is the highest award given by the AIA California Academy of Emerging Professionals (AEP). He won this award unanimously for his contributions.
Weigl consistently proved he is fearless when addressing large groups with his opinions and concerns, and has proven to be a strong leader. Known for spearheading his chapter's AIARE Perspective Series, he also sits on the City of Santa Rosa's Design Review Board, assisting in shaping public decisions on projects.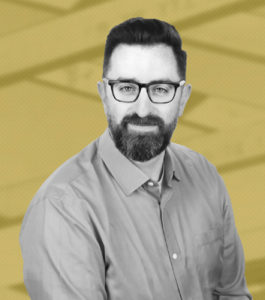 Weigl has shown exceptional leadership and made significant contributions to his profession in the early stages of his architectural career. He has a deep commitment to the community and the profession while remaining passionate about mentoring emerging professionals to provide the greatest opportunities for growth and achievement. "I personally think the best way to mentor is to empower your staff to ask questions, proceed on their own and make mistakes, while providing the necessary guardrails to help them achieve success," says Weigl. "It is also important for architects in training to be exposed to all aspects of an architectural process. Monitoring if they are getting this experience is a key component of helping them learn and grow."
AXIA Architects recently promoted him to the director of sustainability, recognizing both the firm's commitment to the environment and one of Weigl's lifelong passions and educational focus areas. AXIA was recently recognized with an Environmental Merit Award by the AIARE Chapter for the Brookside Elementary School multi-use building, a project Weigl led.
Kaiser's New Medical Offices Built with Community in Mind
The opening of the new San Rafael Park Medical Offices offers Kaiser Permanente members a new site for care. The three-story, 145,000-square-foot building will accommodate several departments formerly housed at the Kaiser-Permanente San Rafael Medical Center.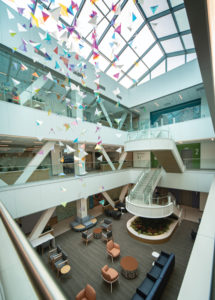 The facility will include adult and family medicine, pediatrics, obstetrics and gynecology, endocrinology, physical and occupational therapy, health education, optometry, ophthalmology, eyeglass services and more. "The building has 72 provider offices and 120 exam rooms. It has many carbon neutral features and offices have abundant natural lighting and energy-efficient fixtures," said Tarek Salaway, senior vice president and area manager of the Kaiser Permanente Marin-Sonoma service area in a statement. "Outside solar panels provide most of the electric needs for the facility. With its sustainable design and carbon-neutral elements, electric car-charging stations and bike racks, it supports Kaiser's commitment to the environment and a healthy community."
The new offices were created with the community in mind, according to Pat Kendall, the medical group administrator at Kaiser Permanente San Rafael Medical Center. "The original glass ceiling in the building was preserved in the style of Marin County's Frank Lloyd Wright-designed civic center," Kendall added. "Warm light shines throughout the center atrium to the bottom floor, creating a refreshing, modern and comfortable healing space."
The San Rafael Park Medical Park Offices are located at 1650 Los Gamos Drive, near the intersection of Highway 101 and Lucas Valley Road.