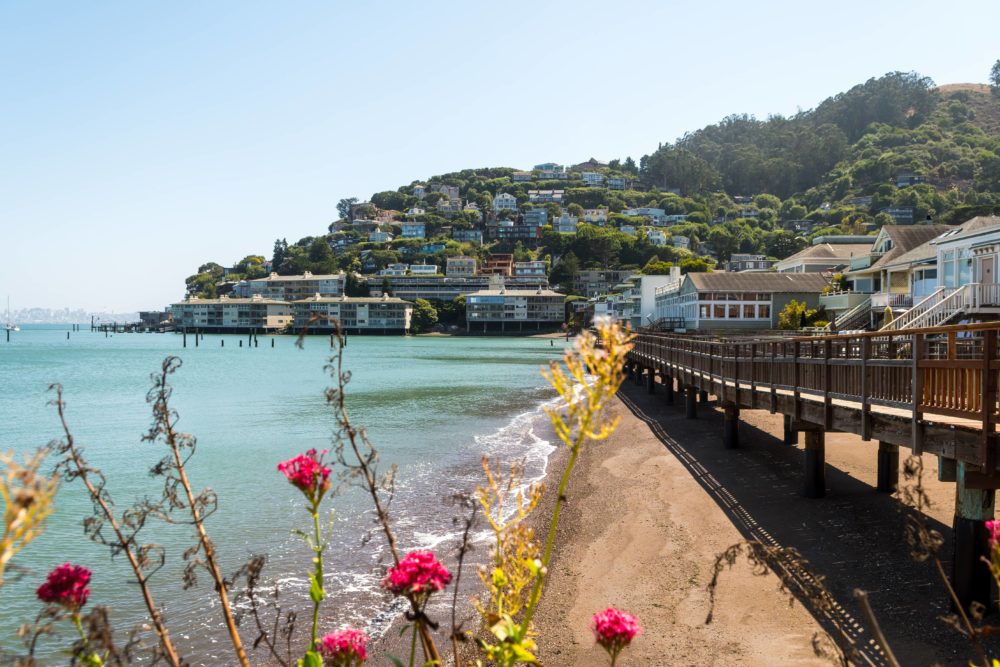 To say that these are unique days to be a business in Marin is to drastically undersell the day-to-day.
Marin has become the California capital of low unemployment. Data from July (the best information available in this writing) shows the rate at 4.5%. Stand that number up against July 2020's mark of 8.8% and you understand just how things have changed, but also how low those digits are. Marin leads the Golden State for the ninth month in a row. California sits at 7.9%, while the national figure is 5.7%
Low unemployment is normally a sure sign of an economy firing all cylinders.
Try telling that to Marin businesses. Chronic issues with locating and retaining employees have pushed Marin companies to a level of frustration normally reserved for ex-spouses.
Local businesses have raised wages as well as sweetening compensation packages, without a noticeable bump in staffing. The hospitality industry has been particularly hard hit as restaurants have struggled with how many people can dine inside, enlarging or creating outdoor dining areas, as well as supply issues. Hotels have faced the reduction in travel brought on by COVID-19, as well as the up and down in staffing as the pandemic has run its course.
Unemployment has always been a challenge in Marin, given its high cost of housing as well as its reliance upon small businesses that don't have the benefits of scale in capturing costs or expanding margins.
COVID-19 has brought the issue into sharper relief as the new variant throws the future into uncertainty making it more difficult for businesses to plan with confidence, especially those that have already been pushed to the brink by the pandemic.
And on a related subject
Marin also leads California in another category, a percentage of the population fully vaccinated at 75%, an outstanding number compared to California at 55% and the U.S. at 51%.
As the variant gains a dangerous momentum, a trio of cities have moved to allow sidewalk or parklet dining to continue, a decision applauded by eateries, but not fully embraced by other merchants that see pedestrian-only streets and loss of parking as bad for business.
In Novato, this issue is more of a hot button. It appears from a story in the Pacific Sun that city fudged survey data regarding how downtown businesses felt regarding continuing street closing on Grant Avenue. Rather than presenting data that showed 46% favored continuation, 26% said no and 28% sitting on fence saying maybe, the city combined yes and maybe votes—telling the Downtown Novato Business Association it was 74% vs. 26%.
The survey wasn't exactly a monster. The city said it sent out 300 notices and more than a few businesses said they never saw them. And only 50 merchants responded, with two of them already shut down.
Novato isn't the only city extending outdoor dining. Both Mill Valley and San Rafael city councils recently voted to leave parklets on the street until June and November 2022 respectively.
But Novato was the only one using "new math."
Your Marin moment
Sausalito has decided to let voters decide if cannabis retail and delivery should be allowed.
Though cannabis has been discussed by the city council in the past, like much of Marin, it has dragged its feet regarding allowing cannabis-based businesses. But voters will have the chance next year to say yea or nay to the marijuana being locally available.
But as in all things Sausalito, there is intrigue.
A petition to place the question before voters were led by Sausalito resident Karen Cleary, who works for Otter Brands, a cannabis business that would like to open a retail outlet in Sausalito. The petition qualified with enough signatures, and the council voted 3-2 to place it on the November 2022 ballot.
The measure comes with fairly specific requirements. The businesses would only be allowed to operate between 7 a.m. and 9 p.m. They would need to be located in mixed-use, industrial, waterfront, or commercial areas and be distanced at least 1,000 feet from schools. The businesses would also be required to cough up 7.5% of their net profits to the city.
And the businesses must be owned by a city resident. That particular detail is the rub for some folks, as the petition was brought by a city resident and would preclude those outside Sausalito from obtaining a license.
To some, it appears Otter sponsored a petition with language locking others out.
The really sweet part, however, is that the election is more than a year away, plenty of time to watch this thing blow up in a very Marin way.
Bill Meagher is a contributing editor at NorthBay biz. He pays the bills as a senior editor at The Deal, a Manhattan-based digital financial news outlet where he covers small-cap equity investment, SPACs and the SEC. His story on the future of the Fireman's Fund campus can be found in the features section.