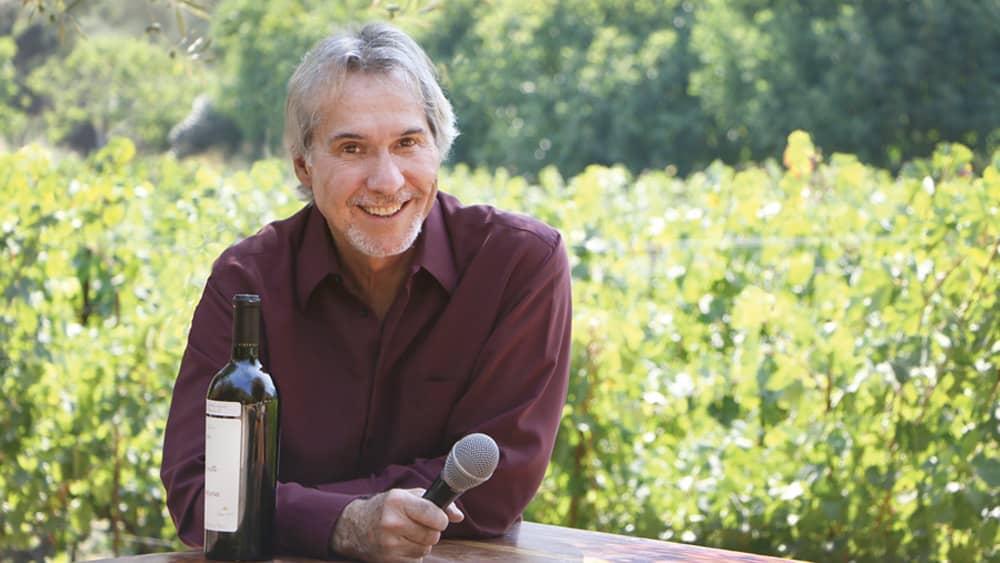 Jeff Davis' road to wine is a path not unlike most people who find themselves in the wine industry. It initially had nothing to do with wine.
Davis, the host of KSRO's "On the Wine Road," grew up in Missouri and started as a music DJ for a radio station in Tucson and transitioned to writing and producing radio commercials. He eventually went into advertising, working for CBS Radio and a company called, "Cash by Creative."
In 2011, Davis moved to Sonoma County to work for KSRO. The Wine Country lifestyle prompted Davis to produce a personal project of six-to-seven minute clips of winemakers' stories. The clips were impressive enough for Davis to be offered his own show focusing on Wine Country. "I worked in music radio; I'm not a talk show guy," says Davis. "I decided to interview wine industry people on their turf, at their wineries and vineyards, and that's why I named it 'On The Wine Road'," he said.
At first, Davis was apprehensive about hosting a weekly show. His apprehension turned into an eight-year run on KSRO. He says a love of the people; the industry and the history of Wine Country drove his commitment to the show. Davis is Wine and Spirit Education Trust Level 2 wine education certified, holds an American Wine Expert credential and is studying for the Certified Specialist of Wine exam.
He says one of the most surprising things he learned doing the show is how welcoming and approachable the people are in the wine community. "When you get down to it, winegrowers and winemakers are farmers," he says. His most memorable moments of producing the show have been working with Wine and Spirits magazine and meeting Warren Winiarski, who created Stag Leap wine cellars.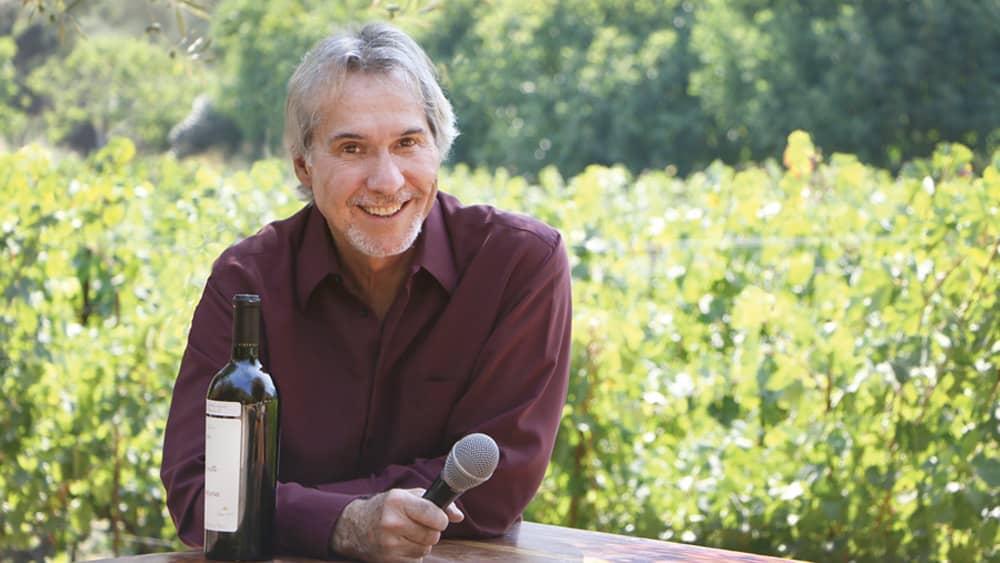 What fascinates Davis about Wine Country is the accessibility to nearly every wine varietal within a 20-to-30 mile drive. A feature he says is unparalleled in any other wine region in the world. Davis' work with the radio show allowed him to travel to wine regions around the state, such as Anderson Valley in Mendocino County; Santa Barbara County; Temecula and San Diego. He says he enjoys exposing North Bay locals to the other wine regions in the state.
In the last six years he joined both the Sonoma County and Napa Valley Wine Libraries to spearhead the return of recording oral histories; preserving the stories of those who made major contributions to the industry. "I'm proud to say we have recorded nine Visual Oral Histories in the past three years. They are housed at the wine libraries, soon to be available online. UC Davis expressed interest in creating a collection of my interviews as well. It's truly an honor for me to play a role in preserving these stories."
Davis says he enjoys placing the spotlight on those in the industry who deserve recognition, but may not be on the receiving end of it. "Most people don't know the winemaker. They don't know that Randy Ullom makes the Jackson Family Wines Kendall-Jackson Vintner's Reserve Chardonnay, the best-selling Chardonnay in the country for 27 years," he says. "I tell the story of the winemakers and the wineries. I rarely offer my opinion of the wine. I think the stories behind the wines are more interesting than the wines themselves. People's paths to the industry are all different, and it pulls people in unexpectedly."
"On the Wine Road" with Jeff Davis can be heard Saturdays from 1 to 2 p.m. on KSRO.