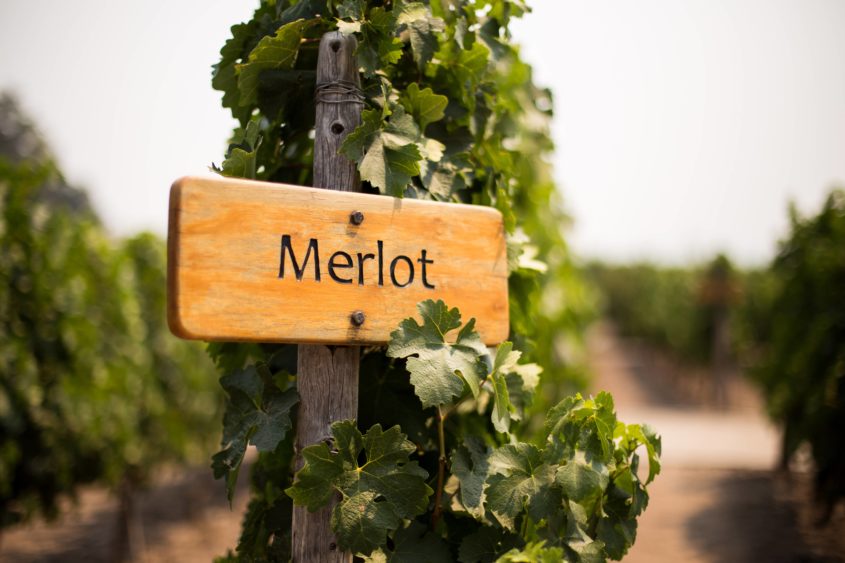 It's been 17 years since the film Sideways was unleashed on the American wine-drinking public. Yet the Merlot grape continues to fight its way back to respectability after its cinematic drubbing by a lovable loser named Miles Raymond, played by actor Paul Giamatti.
"I rarely hear people talk about that movie anymore," says Ames Morison, winemaker at Medlock Ames in Healdsburg. "But Sideways is really significant to me because the movie was released the same week we were releasing our first Merlot—taking it out on the road and starting to sell it to the public."
When the movie became a hit, it made the new Medlock Ames Merlot more difficult to sell, he says. "But that movie also did Merlot a big favor, because the varietal was overplanted and being cultivated in many of the wrong places, so the quality wasn't always good."
Morison blames that partly on the sensation created by the "French Paradox" segment broadcast on 60 Minutes more than 30 years ago. It observed that the French have low rates of coronary disease despite a diet rich in saturated fats, balanced out by the drinking of copious amounts of red wine. "So Americans loved that idea and started drinking lots of red wine," he says. "Cabernet Sauvignon was a little too much for many drinkers, but Merlot was an easier entry point for new red wine fans. It became very popular, and the result was overplanting. Today, it has to be a really good Merlot to justify producing it."
In the film, the Miles character is perhaps best remembered for his disdain of Merlot, and for delivering one of the goofiest lines in the quirky comedy. The ironic, melancholy twist near the end of the film is when Miles finally uncorks a coveted bottle of Chateau Cheval Blanc that's been aging in his hallway closet for years and, sitting alone in a fast-food joint, he sips it from a to-go cup. That wine is composed of a large percentage of Merlot.
A small slump in sales
Rombauer Vineyards in St. Helena has been producing world-class Merlot since 1983, and it farms 10 acres of the grape in the Carneros AVA. "We prefer the characteristics of Merlot that grow in a cooler climate, and that region has cool evenings that help to protect the natural acidity of the wine," explains Bob Knebel, president and CEO. Rombauer buys some additional Merlot grapes from the same AVA to make between 7,000 and 8,000 cases annually.
"We had a bit of a slump in sales of Merlot after Sideways came out, but it wasn't significant," he says. "Customers who are familiar with our Merlot insist on having it and they want it every year. We never overproduced it to maintain demand. Those are the producers who survived in the Merlot space and are devoted to it. It's a beautiful wine, and people can be surprised and delighted when they recognize what a classic it is, and also a great value for the money."
Rombauer's Merlot can be a blend of 83% Merlot, 13% Cabernet and 4% Petit Verdot. "We always look to the quality of the fruit to make a decision to increase the percentage of Merlot used in the blend. But if we had a Merlot harvest that was really the complete package, we might do a 100% Merlot bottling," adds Knebel. "Still, with Cab and Petit Verdot mixed in, you get a longer finish and can enjoy it with that little bit of added complexity."
A varietal for newbies
Liz Thach, MW, distinguished professor of wine and management at Sonoma State University, says most young people don't have a predisposed aversion to Merlot as a varietal. "I teach 21- and 22-year-olds, and maybe two students out of a class of 30 have heard of Sideways. Most haven't heard that Merlot is not sexy.
"Back when the movie was released, the wine industry was varietally focused, and there weren't many red blends on the market. But we shifted as wine consumers in the U.S. and now there are many red blends. So the 20-somethings are just enjoying wine and aren't hung up on varietals. The younger drinkers are becoming more European in a way because most Europeans don't put grape varietal names on their labels."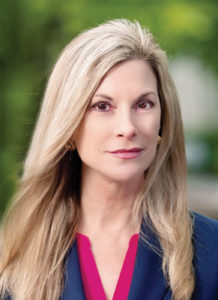 Wine connoisseurs know there are incredible Merlot choices in the marketplace, and a solid base of consumers seeking them out, she adds. "And oftentimes, Merlot is a better choice for a lot of newbies that find Cab is challenging to drink because the tannins are so huge. Many of my new wine tasters like Merlot better. It's a good wine to introduce people to."
Katie Bundschu, a sixth-generation vintner and chief marketing officer of Bundschu Company (a parent company to Gundlach Bundschu Vineyards and Abbot's Passage in Sonoma Valley), says she still sees some lingering effects from Sideways, with Merlot being out of favor with younger drinkers. "There's a whole new consumer base that has never seen that movie, yet they know Merlot is not popular. I feel like the joke is on them because Merlot is one of the most coveted varietals in the world, and Right Bank Merlots from the Bordeaux region are much sought after. There are many good bottles being overlooked."
GunBun, as it's commonly called, has been growing Merlot since 1976 and was one of the first wineries to name it as a varietal on its labels. Today, the winery produces approximately 4,500 cases of Merlot every year, and Bundschu says GunBun's output is so in demand they haven't been able to keep it in stock. "In some cases, restaurants or retailers really get behind our Merlot and sell a lot of it, and so we've performed quite well from a sales standpoint in the wholesale market."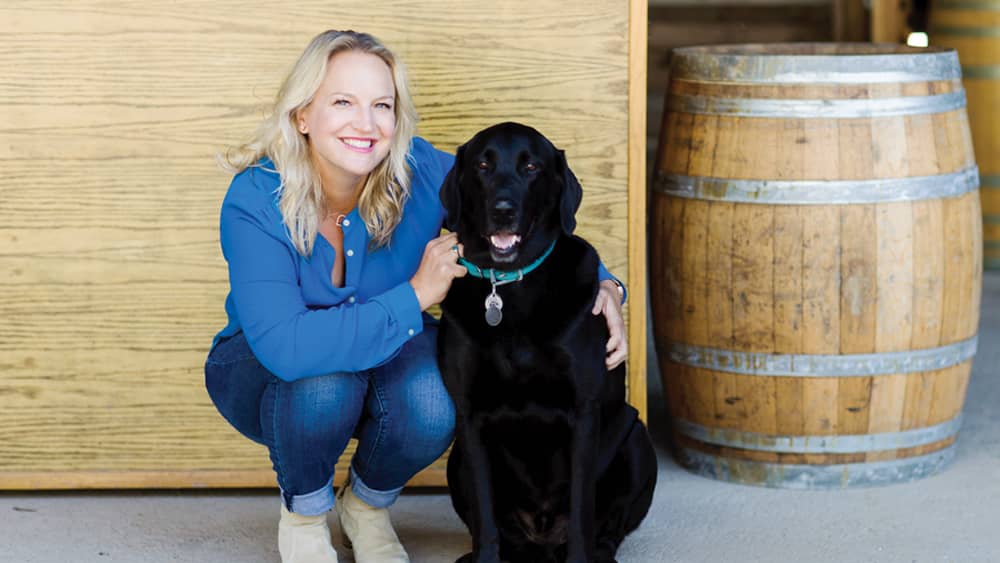 Still, she keeps hearing that Merlot is making a comeback. "But I really haven't seen that, and I speak from the domestic standpoint. Wineries making Merlot with a price point of $25 or higher per bottle are producing it for the love of the varietal and because they believe in the product they are putting on the retail shelf."
Viticultural finessing
The Sideways effect on Merlot didn't make much of a dent in Markham Vineyards' sales of the wine. "We've been producing Merlot through 41 vintages, and we're the fourth winery in Napa Valley to make it," says Kimberlee Nicholls, winemaker at the St. Helena producer. "When you know how to grow it in the right locations, that makes all the difference."
Markham bottles approximately 30,000 cases of Merlot every year, Nicholls says, and farms about 90 acres of the grape in different blocks in three estate vineyards. Most of the fruit in the bottle is from the Markham properties, but they buy additional grapes when needed. "My personal favorite is Merlot grown between Oak Knoll and Yountville, which has a cherry pie characteristic," she says. "You want a perfect amount of canopy to ripen the fruit, and you need to do more viticultural finessing in the vineyard to get what you want. We almost have to work doubly hard to make Merlot delicious."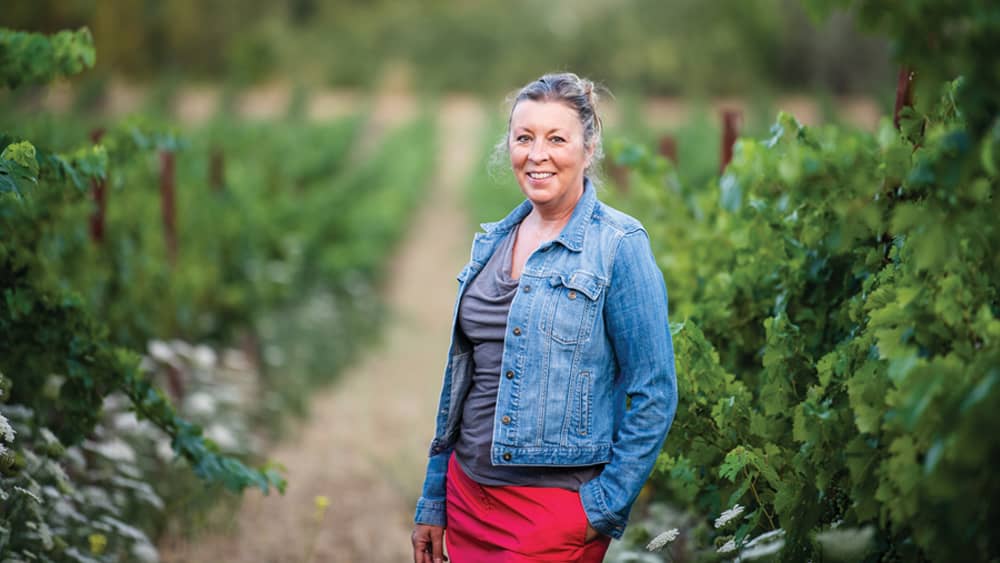 Merlot can be a bit tricky to grow, she adds, so Markham is looking at and reevaluating canopy management and row directions. "In the past, it was accepted that everything was planted in an east-west orientation, but in some areas, you can only go north-south. There's also trellising and a lot of different things we need to examine for each specific block."
Markham will likely be planting more Merlot in the future, she adds. "Unfortunately it's for the reason that many growers are pulling out Merlot vines to plant Cab, but I want to continue making as much Merlot as I can."
Knebel of Rombauer says Merlot vines are vigorous and tend to overcrop and produce a lot of fruit. "So you have to manage yield carefully and drop some fruit. It's smaller berries, and the juice-to-skin ratio is small, so you must be careful not to over-extract."
Even though Pinot Noir has a reputation for being finicky in the vineyard, Bundschu says Merlot can be equally finicky. "You have to farm and manage Merlot to the nth degree. If you don't, you have uneven clusters and uneven ripening. We have a couple of different Merlot blocks on the Gun Bun property, on the valley floor and on a hillside. Temperatures tend to be 10 to 15 degrees warmer on the hillside, so we get two different fruit profiles from these blocks. That's one of the reasons our Merlot is so complex."
Selling Merlot
Medlock Ames currently has 5 and one-half acres of Merlot planted. "It was actually the varietal being grown on the estate when our winery was founded, and we pulled out some of the original vines because they were not resistant rootstock, and some were starting to die from phylloxera," says Ames. "Our Bell Mountain Ranch property is about 340 acres, with 55 acres planted to vines, so Merlot makes up about 10% of our vineyards. We're growing the right amount of Merlot we need and have no plans to expand its acreage."
The winery's 2018 Heritage Merlot is 100% Merlot, limited to about 500 cases. "We sell it exclusively to our club members, but sometimes it's on the tasting menu for visitors. We like to show it off and tell the story. We make such a small amount that we have no trouble selling it."
Knebel has greeted many visitors to the Rombauer booth at wine-and-food festivals across the country, and a good percentage of them ask about Merlot in particular. "There's a segment of the wine-drinking population that's very interested in it. I've noticed it's a lot of 30-somethings, people who strike me as being a little more sophisticated in their choices, but still very much students of wine, still exploring and learning."
In the Rombauer tasting room, Knebel says he begins a typical red wine flight specifically with Merlot. "Then I move on to the Cab and the Zinfandel. Because if visitors tasted Merlot after a much bigger wine it tends to mask its beauty. Cabs can be so bold and powerful, and for some people, they are a lot of work. So Merlot is easier on the palate with silkier tannins."
Morison says that because Merlot has been given a bad rap, it's also been passed by. "But there are some real hidden gems out there, some really beautiful Merlots. I think the time is ripe for it to trend back into consumers' minds."
"I stand by Merlot, it's one of my favorite varietals," says Bundschu. "And the quality-to-price ratio means there are some great Merlots on the market that won't break the bank."
Aging well
Like Cabernet, Merlot can benefit from some aging. "It's built to age beautifully, but because of its soft tannic structure, it is very enjoyable upon release," says Knebel. "We occasionally uncork our Merlots that are 20 years old, and they are just stunning."
Now in her 29th year of winemaking at Markham, Nicholls says the winery has a good mix of loyal Merlot customers. "Even to this day, people will come into the tasting room with a bottle of our Merlot they've been aging for years, and want to open it here and share it with us." One man comes to the winery every three or four years with some of Markham's original Merlot vintages, and so they uncork and enjoy the wine with him.
"My job doesn't suck," she laughs.
 In the Footsteps of Miles and Jack
In 2006, one year after the movie "Sideways" made a splash at the Academy Awards, my husband and I took a spontaneous drive down Highway 101 from Sonoma County toward the town of Buellton. We'd always been curious about the Santa Barbara County wine region––a laid-back playground for southern California wine tourists, much like the two fictional characters in the film, Miles and Jack, played by Paul Giamatti and Thomas Haden Church.
Without reservations, we checked into the motel along 101 in Buellton where the movie was shot. Not on purpose, it wasn't part of our plan, but we remembered the motel's huge faux windmill from the film, a nod to the Danish-inspired culture of nearby Solvang, its own tourist destination.
By this time, most of the throngs of curiosity seekers had visited all the movie's locations and returned home. Been there, did that. Nonetheless, the bored motel clerk asked if we would like a Sideways guide to seeking out the restaurants where Miles and Jack had dined, and other sites featured in the film. The guest room he assigned us was right next door to the room where Giamatti and Church shot many of their scenes and was identical to it.
Sideways had put this area of California on the tourist map in a big way, and in 2006 the region was capitalizing on that huge uptick in tourism. In Los Olivos, at the restaurant/wine shop where Miles and Jack met up for dinner with the lead female characters Maya and Stephanie, knick-knacks relating to the film were prominently for sale. One was a tile coaster with a scripty font that shouted "I'm not drinking any f——g Merlot!" (but without the dashes). I passed on it, but my guess is the shop sold out those coasters as fast as they could open a new shipment.
The Thomas Jefferson Connection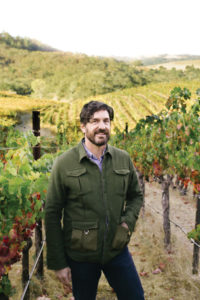 Winemaker Ames Morison was still studying viticulture when he and Chris Medlock James founded their Medlock Ames winery and label in 1998. "I thought I knew a lot more than I did," he laughs. So when he was told that the Merlot vines growing on their Bell Mountain Ranch vineyard property near Healdsburg came from a Thomas Jefferson clone, he was curious.
"I'd never heard of it, but a few years ago I found an old plastic nursery tag in the vineyard with the name and phone number of the nursery. It was weathered and I could barely make it out, but I called the nursery to inquire about it. An old gentleman there told me that when Thomas Jefferson was the U.S. ambassador to France [1784 to 1789], he traveled through many vineyards there and took back to Monticello, his farm in Virginia, several grafts from Chateau Petrus Merlot [in the Bordeaux region]."
Most of the cuttings didn't survive, Morison was told, but some eventually found their way to upstate New York and to California. The winemaker says, "I don't know if it's a true story, but it's certainly a good story!"
Merlot Tonnage
Sonoma County and Napa Valley may differ significantly in how they produce and market their wines, but they share a striking similarity when it comes to growing the Merlot varietal.
According to the 2019 crop reports from both counties, the latest figures available, the number of acres planted to Merlot in Sonoma County was 4,346. In Napa County, it was 4,213 acres. Merlot grapes harvested in Sonoma County that year totaled 12,312 tons; Napa's Merlot tonnage was 12,356.