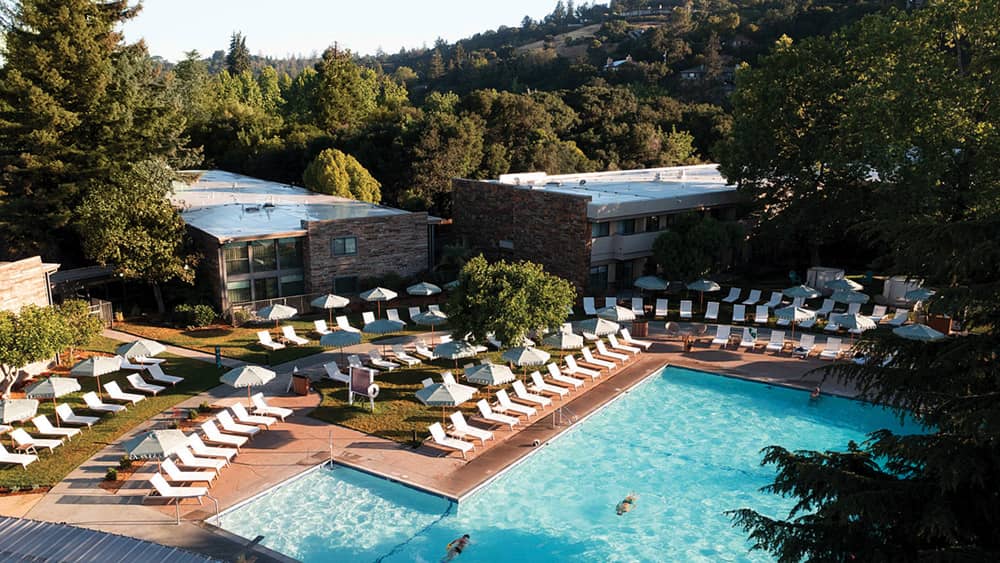 The Flamingo Resort is back. Actually, it never went anywhere. Rather, it waded through a global pandemic and a multi-million dollar renovation to spread its wings again.
Rebecca Bunyasaranand, co-owner of the Flamingo Resort, says the goal of the "re-imagination" was to effortlessly blend the resort's mid-century architecture with a fresh modern design, creating a sanctuary for guests to relax in the Valley of the Moon. The resort commissioned an incredible collection of art by renowned artists, which are on display for guests in the updated lobby of the hotel. "We want to provide a relaxed setting for locals and travelers, families and friends, and get-togethers across generations. The focus was to introduce a new arrival experience through a stunning porte-cochere entry, an entirely re-crafted lobby and check-in experience, 156 redesigned guest rooms and 14 spacious poolside suites spread across five, two-story buildings, the Lazeaway Club, and Wild Bird at The Watering Hole pool bar," says Bunyasaranand.
The new Lazeaway Club restaurant offers indoor and outdoor dining by the pool from a menu with a Cal-Pacific twist. Wild Bird at The Watering Hole pool bar provides casual poolside service, with select menu items available for in-room dining.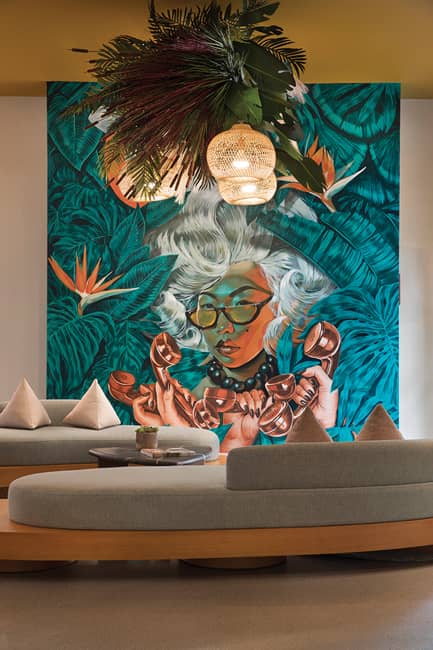 Bunyasaranand says the resort is thrilled with the overall positive reception from the local Santa Rosa and greater Sonoma County community. "The midcentury charm of the architecture continues to conjure cherished memories for many of our guests who have been staying with us for decades. Meanwhile, the refreshed residential vibe with a respectful nod to the Flamingo's historical roots also resonates with our first-time guests looking for something original yet familiar," says Bunyasaranand.
The resort plans on featuring holiday brunches and packages, in addition to spacious outdoor-gathering spaces for private group events. Bunyasaranand stressed that the safety of resort guests and employees is a primary concern in a post-pandemic world. "We adhere to current COVID-19 protocols set by the World Health Organization, Center for Disease Control and state and local guidelines. We are a Clean + Safe certified property.  We are also fortunate to have extensive outdoor space that makes socially distanced dining and relaxing by the pool an ideal option," says Bunyasaranand.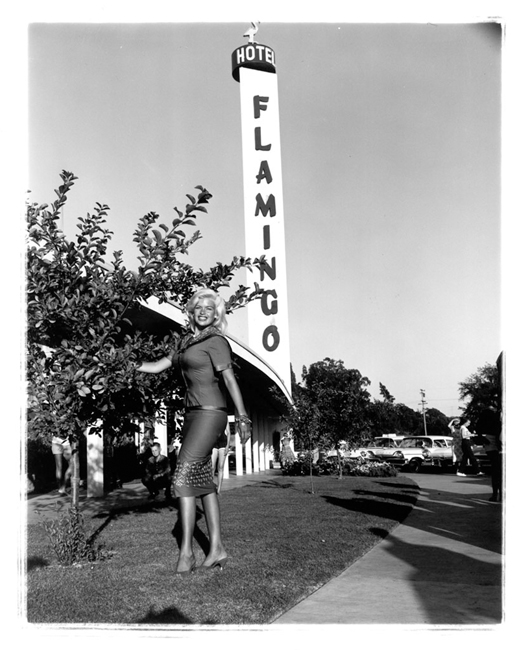 A cornerstone of the community since 1957, The Flamingo Resort seeks to continue its stature as an iconic gem in Santa Rosa. The resort will continue offering new wellness programming and culinary libations that celebrate the spirit of Sonoma. Rates start at $189 a night, plus a $29 experience fee. Guests also have access to the Montecito Heights Health Club and Spa.
Flamingo Resort is part of SPOKEN, the lifestyle experience at a select group of hotels set in restorative destinations. According to the brand, SPOKEN is for those who seek to discover their voice and find their flow, so they can connect deeply to their own unique purpose. SPOKEN believes that wellbeing begins from a connection within, rather than something acquired. SPOKEN hotels are intentional sanctuaries for guests to be present with others while in the presence of natural energies that exist in each destination.