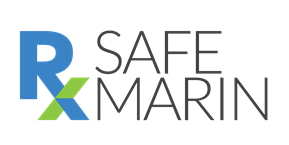 When someone is experiencing a mental health crisis, a substance use disorder, or contemplating suicide, what's the best way to support that person? A free online training session is set for noon Thursday, January 27, offered by the Marin County Department of Health and Human Services (HHS).
Specialists from the RxSafe Marin initiative and the Marin County Suicide Prevention Collaborative are presenting a training that is intended for all counselors, mental health providers, case workers, health professionals, caregivers/family members, and allies. Anyone may register for the videoconference. Closed captions and Spanish translation captions will be provided.
Safety planning has been used to help reduce suicide risk and improve coping skills for those in distress or in recovery. During this training, participants will learn a widely used six-step Safety Planning framework, engage in group discussion, and review important resources. Presenters include psychologist Dr. Vanessa Blum and suicide prevention senior program coordinator Kara Connors, both with HHS's Behavioral Health and Recovery Services Division.
RxSafe Marin brings together voices from across the community – medical personnel, counselors, educators, law enforcement, community groups, and others – to help curtail prescription drug misuse and opioid overdoses. Overdose deaths in Marin have been rising and peaked in 2020 (2021 data is pending), according to state public health statistics.
Marin HHS Behavioral Health and Recovery Services worked with partner organizations to launch a Suicide Prevention Strategic Plan in 2021, prompted in part by Marin having the No. 1 suicide rate among Bay Area counties. Of more than 1,300 people surveyed in 2019, 72% said they knew at least one person who had attempted or died by suicide. The roadmap for reducing local suicide deaths and attempts includes trainings such as the January 27 session.
Training participants will receive a Circle of Caring e-card to acknowledge attendance and role in building a safe community. Email RxSafe Marin or visit www.rxsafemarin.org.