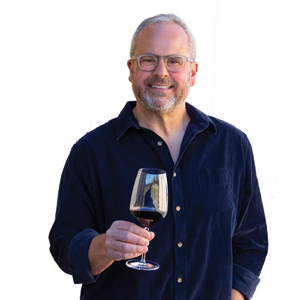 The days Gus Gamba spent as a young boy in the vineyard with his father in the Russian River Valley set the foundation for a lifetime in wine. "Those weekends and summers proved to be most pivotal in my life, where my dad taught me everything he knew about winegrape growing, winemaking and land stewardship," says Gamba. The family ranch is now known as the Gamba Estate vineyard, with Agostino "Gus" Gamba as its owner and winemaker.
Today, he lives on the vineyard with his wife and co-owner of the winery, Paulette, where they raised their three children, Cecily, Agostino III and Natalia. As a sixth-generation winemaker, he assumed many responsibilities at the winery after his father passed when he was 17, all while still attending school. He studied business economics at the University of California, Santa Barbara, and then viticulture and enology at UC Davis. He enjoys spending time with his family and loves a good boating excursion on the rare chance he has a day off.
What influence does your Italian heritage have on you?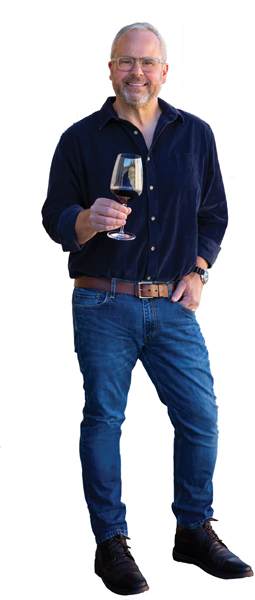 I was surrounded by relatives and all things Italian growing up. Italian was the primary language spoken in our household. My parents taught me the values, and of our wonderful heritage, traditions and culture. They emphasized that we were Italian-Americans. They encouraged us to dream, develop resilience, respect one another, work smart and work hard. They inspired us to be the best versions of ourselves we can be. I owe everything to my incredible parents. And, thankfully, they taught me to develop a discerning palate, especially for all types of wines and authentic Italian food!
Are your children interested in the family business?
Each of our children is involved with the wine business, and we couldn't be more proud. Having them on our team has been a lifelong dream, and we are so thrilled they have found a love and passion for this industry. They recently released their first joint project together, a Carignan under the brand Soli, a project in which they celebrate the origins of the place they grew up, from which they continue to grow and flourish. I am so proud of them!
What are you watching with your family?
My kids and I geeked out on the new series, The Mandalorian. I always loved Star Wars, and thankfully the apples didn't fall far from the tree!
What's something you think everyone needs to try once in their lives?
I believe everyone should try something outside of their comfort zone, whatever that may be. Whether it is something that gets your adrenaline pumping or is just simply something/anything, you would not normally do. Experience life people!
What's your ideal work schedule?
I really don't consider what I do work. I often get so engaged in what I am doing, I rarely check the clock. Of course, unless I'm working with a deadline or others are counting on me to complete a specific task, then I'm all in around the clock. I love it, and I'm very lucky to have that kind of occupation.
What's the most annoying boating etiquette malpractice you encounter?
Vessels that approach too close to the water. There are many factors at play, from potential operator error, wind, weather to tides that shift and change without warning which can lead to unpleasant things.
What's something you still do the "old-fashioned way" despite modern advancements?
I like to guess the brix, or percentage of soluble sugar in the berry before harvest, simply by taste alone. I used to do this fun exercise with my father as a young boy, to help train my palate to determine sugar and judge flavor and acidity. Of course today prior to harvest, we check fruit with a refractometer and a thorough juice analysis. Tasting berries and guessing the brix solely by tasting is still something I like to do for fun before analyzing juice, however, it reminds me of the time I spent learning about ripeness in the vineyards with my father as a young boy.
How many nights could you be on the water before missing land?
Just a matter of days. I'm not a hardcore long-distance sailor. I suppose I could be. For me, it's something I am lucky to do occasionally for a day of recreation. Personally, I prefer sleeping in my own bed at home.
Is it better to be a big fish in a little pond or a little fish in a big pond?
Personally, I think it comes down to one's personality and comfort level. As long as you are happy, enjoy where you are, and what you are doing, why does it matter?