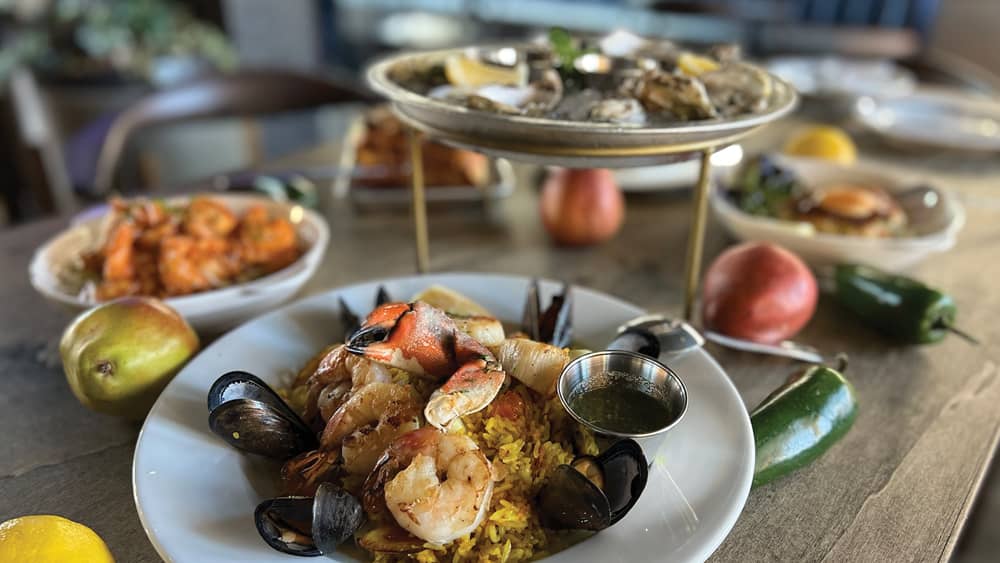 They say never go into business with friends, but some partnerships are just meant to be and some restaurant concepts evolve naturally, and that's part of the story behind Tony's Galley Seafood & Bar. It begins with the Tee Wattanadilokkul and Takorn "Tony" Ounpamornchai, who met as teenagers years ago in Thailand. "We went our different ways and reunited in the U.S. in our 20s by chance," Tony recalls. The two partnered together and went on to open Sea Thai Bistro and Sea Thai Noodle in Santa Rosa, introducing the distinct and vibrant flavors of Thai food to the locals, and earning numerous accolades and awards. Tee is the front-of-the-house partner, and Tony is the back-of-the-house partner, who helms the kitchen.
The other part of the story is that along the way, the two friends befriended David Codding, their former landlord at Montgomery Village and a regular patron, who has a great appreciation for a good Maine-style lobster roll. So the friends struck a deal with Codding. The restaurateurs would open a signature restaurant for Chef Tony, who made it his mission to create a varied menu offering the culinary flavors of the world, and it would showcase the Main-style lobster roll because, well, their good friend has a passion for them.
Alex and I arrive on a Wednesday evening at 6 p.m. and Tee greet us when we arrive. We ask him about business. Tony's Galley opened in July last summer, in the midst of a pandemic and a labor shortage, so the partners had to get creative. "We couldn't find workers to staff the kitchen, so we opened for dinner," says Tee. In the months that followed, they continued to add staff and today, Tony's Galley is open for lunch and dinner.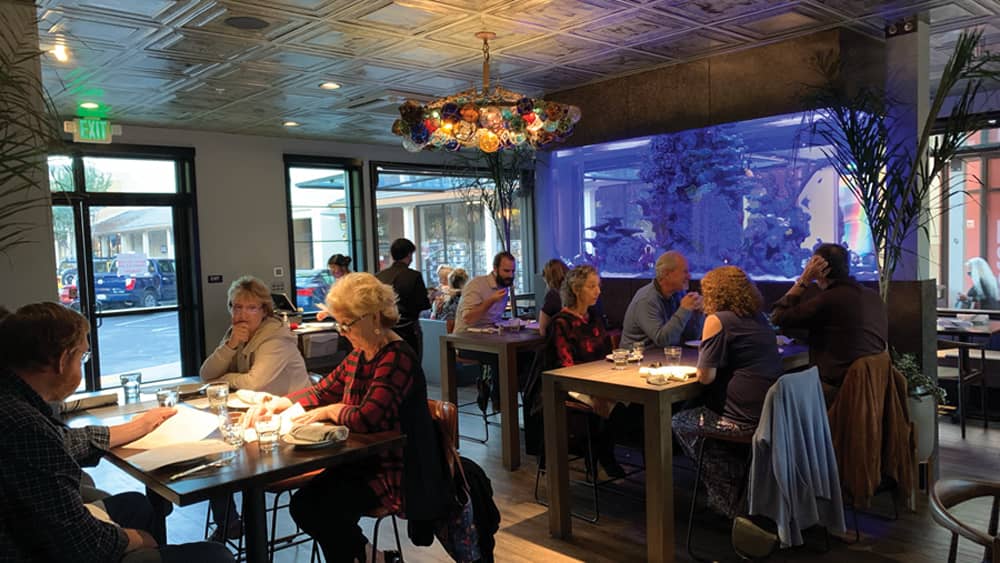 We begin with cocktails and Chef Tony's variation on Bang Bang shrimp, a cult favorite that originated with BoneFish Grill, headquartered in Florida. At Tony's, the shrimp is served on a bed of shredded cabbage, flash fried and lightly coated with sriracha, toasted coconut flakes and aioli. This is a crowd-pleaser and a great plate to share. Crunchy on the outside and juicy on the inside, this is Bang Bang nirvana. If you love shrimp, be sure to order it. One taste and you'll understand why it's a patron fave at Tony's.
For entrees, we start (of course!) with the Maine-style lobster roll, which gets top billing on the menu. Served in a soft, slightly sweet roll from Village Bakery, luscious chunks of lobster are served chilled and lightly coated with mayo, and bolstered with celery and chives. Served with house fries and apple slaw, this is a plate of food to indulge in that will transport you to New England, where lobster rolls have been enjoyed for years. (When it comes to lobster roll territory, Maine-style is the big leagues, but Tony's also offers the Connecticut-style lobster roll, served warm with butter.)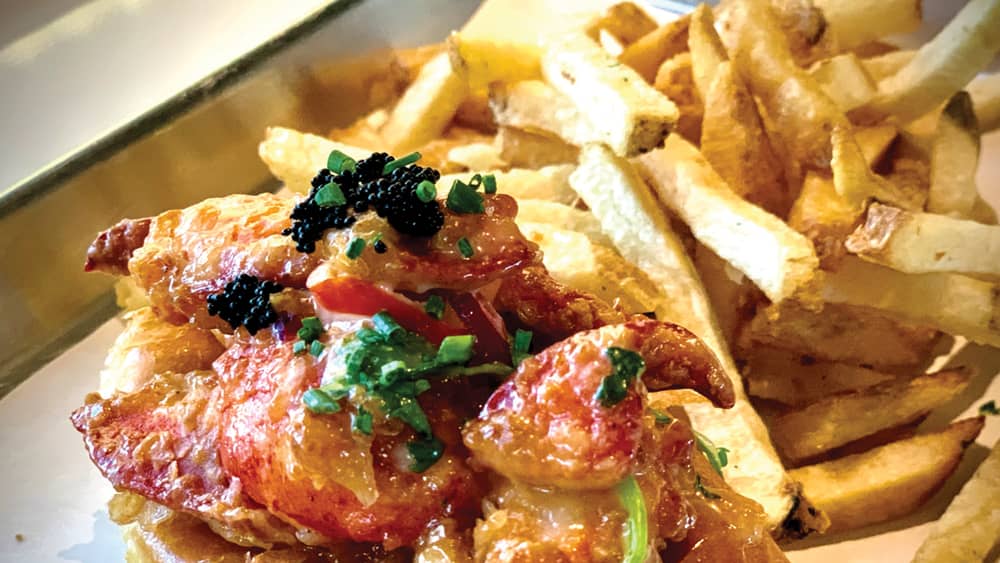 We also sampled the spicy seafood pasta. A hearty plate of food with heat, it includes octopus, prawn, Hokkaido scallops, mussels, calamari, chili, garlic, mushrooms, tomatoes, onions and basil, and it's a great entrée to share. Next, we tried the steamed mussels. Perfectly cooked, at Tony's they are customized with a Thai-infused spin and served in a Panang curry broth with onion, garlic and cilantro that's so delicious, we couldn't stop eating it.
Though Chef Tony professionally trained at the San Francisco Academy, he learned his way around the kitchen from his mother, Tanyoung, as a young boy growing up along a river in a suburb of Bangkok. "Mom is the inspiration," he says. "Making Thai food is hard work and involves pounding curry powder, lemongrass and ginger. She taught me the core of Thai food and she taught me well. I have to thank her a million times for the core."
Next time you're craving lobster, head over to Tony's Galley in Montgomery Village and indulge in the inventive creations of Chef Tony, and be sure to check out "Tony's Favorites" on the menu. Or, go early and bring your love or meet friends for happy hour from 4 to 6 p.m. and enjoy discounted spirited beverages and a varied assortment of elegant plates to nosh on that celebrate the flavors of the world.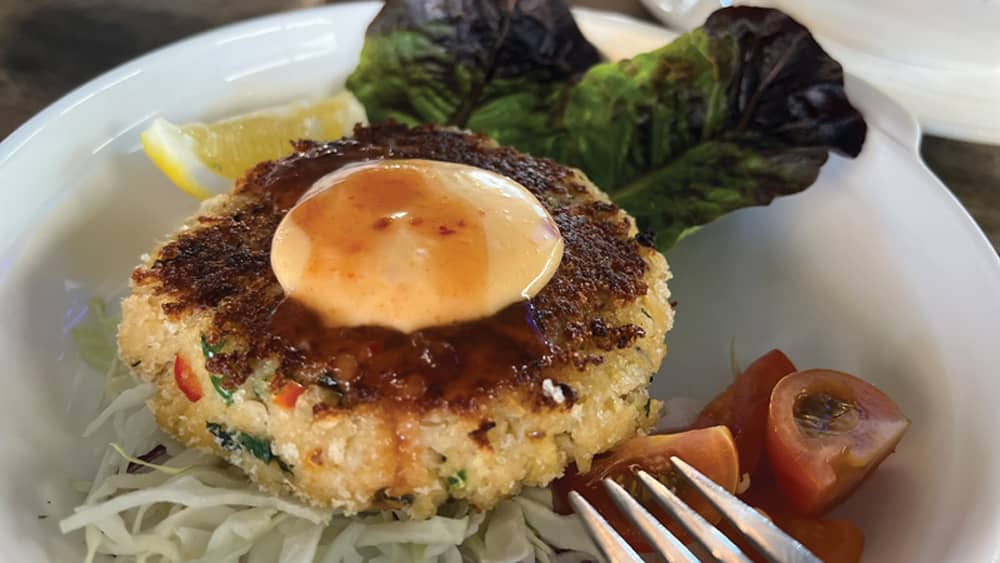 Tony's Galley Seafood & Bar
Address: 722 Village Ct., Santa Rosa, Calif. 95405
Phone: (707) 303-7007
Web: tonysgalley.com
Fare: Seafood Restaurant
Hours: Open Daily; 11:30 a.m. to 3 p.m. (Lunch); 4 p.m. to 8:30 p.m. (Dinner)
Price: Entrees $10—$24
Beverages: Wine/Beer/Cocktails
[Photos by Chaiwat Wattalo]