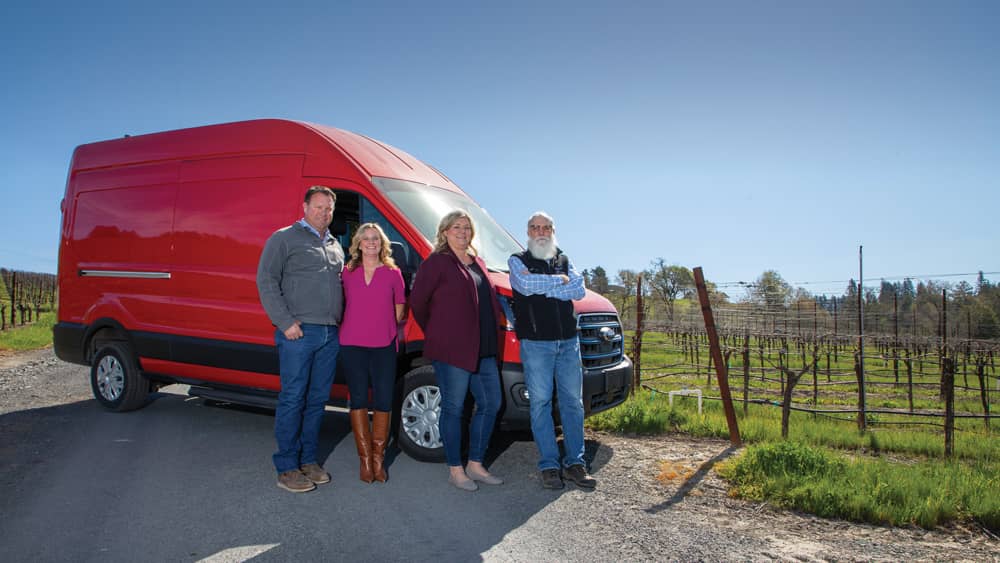 Ford Pro and Sonoma County Winegrape Growers partner together to reduce greenhouse gases.
The road to reducing greenhouse gases created by transportation is like a slow-moving freeway. Eliminating our dependence on vehicles powered by fossil fuels has hit many speed bumps along the way to a cleaner environment.
According to the U.S. Environmental Protection Agency, transportation accounted for 10% of global greenhouse gas emissions in 2010. The EPA also says nearly all of the world's transportation energy (95%) is generated by petroleum-based fuels, primarily gasoline and diesel. Globally, approximately 65% of the many greenhouse gases in the air is carbon dioxide and 16% are methane. In the United States, greenhouse gas emissions from transportation accounted for a whopping 29% of all emissions in 2019.
Ford Motor Company is the only full-line U.S. automaker to stand by the Paris Agreement––also known as the Paris Climate Accords––and to support California's adoption of some of the strongest greenhouse gas standards in the nation. Ford has stated it is targeting 100% renewable energy for its global operations by 2035, and it plans to be fully carbon-neutral worldwide by 2050.
Sonoma County is the most sustainable winegrowing region in the world, with 99% of its 60,000 vineyard acres certified sustainable, according to Sonoma County Winegrape Growers. Yet for farm operations with large fleets of trucks and other vehicles with internal combustion engines, carbon emissions are an ongoing concern and the cost of gasoline to power them is one of their biggest monthly expenses.
The pilot program unveiled on Jan. 25 between Ford Pro, the commercial fleet division of Ford, and the Sonoma County Winegrape Growers unites these two groups in their quest to significantly reduce carbon emissions through the use of all-electric vehicles and more efficient fleet management. Three local grapegrowing operations––Bevill Vineyard Management and Vino Farms in Healdsburg and Dutton Ranch in Sebastopol––will each try out two of Ford Pro's all-electric fleet vehicles over the next year, gathering important data on performance and cost savings.
"We have used the past 18 months of the pandemic to rethink everything we do to ensure we further our sustainability goals," says Karissa Kruse, president of Sonoma County Winegrape Growers. "This includes creating the resources, programs and collaborations to accelerate our efforts to successfully farm in the future. Our intent is for Sonoma County to be an active case study and living lab for the world, and our collaboration with Ford Pro is a big step forward to achieve that mission."
A breakthrough partnership
Kruse initiated contact with Ford last fall to discuss the possibility of the automaker participating at the Healdsburg Wine & Food Experience, scheduled for May 21-22, where the company could showcase a demo of its all-electric Ford Pro F-150 Lightning pickup truck.
"I cold-called Ford about that and was told Ford doesn't do sponsorships, but they wanted to know more," says Kruse. "Ford realized that it has so much in common in how we winegrape growers are thinking about climate and making an impact to reduce carbon emissions. A few weeks after that, there were six people from Ford and Ford Pro here on the ground."
That visit led to the development of the pilot program, which loans a Ford Pro E-Transit cargo van (assembled at Ford's plant in Kansas City) and a Ford Pro Lightning truck (being produced this spring in Michigan) to each of the three grapegrowers. They will test out the vehicles in real-world farming conditions, while also furthering efforts to enhance their organization's sustainability initiatives. As part of the pilot program, emission levels in the county after one year will be measured and compared to the levels at the program's start.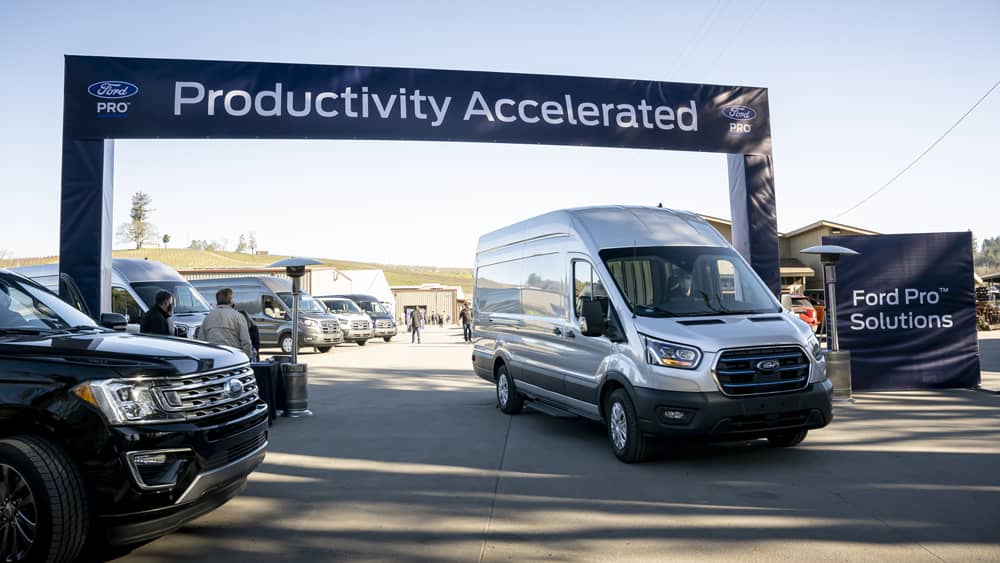 Through the pilot program, the growers will monitor every vehicle in their fleets––not only Fords and not only electric––with the Ford Pro Intelligence and Telematics software, a collaboration between Ford and the Salesforce cloud computer company. Kruse says this fleet management software is really the crux of the whole program.
The three growers were chosen based on the size of their existing truck and on-road fleets, says Kruse. "We went to our organization's executive committee to ideally identify two or three likely pilot farmers. To make their data collection robust enough, Ford wanted farmers with at least 20 or more Fords and other vehicles in their fleets. The best way to obtain meaningful fleet management data is to use fleets with at least 20 or more vehicles. There were only three farming operations that had fleets that met the criteria, so those were the ones selected for the program."
Ford has installed charging stations for each of the grapegrowers, and at press time the cargo vans were expected to be delivered to the farmers within a few weeks. The Lightning pickup trucks will arrive later. Pre-orders for the truck from consumers and businesses with commercial fleets quickly reached 200,000 when first announced a few months ago, and reservations were then suspended until those vehicles could be produced and delivered.
Kruse says the announcement of the pilot program, which took place at Dutton Ranch with top Ford and Ford Pro executives and media in attendance, was a first for Ford, inviting customers to an unveiling event. "Ford put so much faith and trust into this relationship with us. It was a Ford promotion, but the spotlight was definitely on us here in Sonoma County. We saw this as an unprecedented breakthrough partnership."
For the grapegrowers organization, it was also about supporting small businesses in the county, she adds. "Our ag farmers, after all, are small business owners. Every penny matters to these farmers."
Real-world feedback
For Marissa Ledbetter-Foster, the owner of Vino Farms, which oversees approximately 6,500 acres of vineyards on the north coast, the Ford Pro partnership is the first time her company has considered electric vehicles.
"We have a large fleet statewide, farming approximately 16,000 acres, so when we look at purchasing equipment, we look at it as a statewide investment and not just a specific area," she says.
"We have no firm date yet when we are to receive the E-Transit van and the Lightning truck from Ford Pro. But once we start using the vehicles and see what they can and cannot do out on the road and in the field, then we can determine how many trucks we may need to move our fleet over to electric. It will be a great opportunity for Ford Pro to get some real feedback from real users, and for them to see what the truck's life will be in Sonoma County."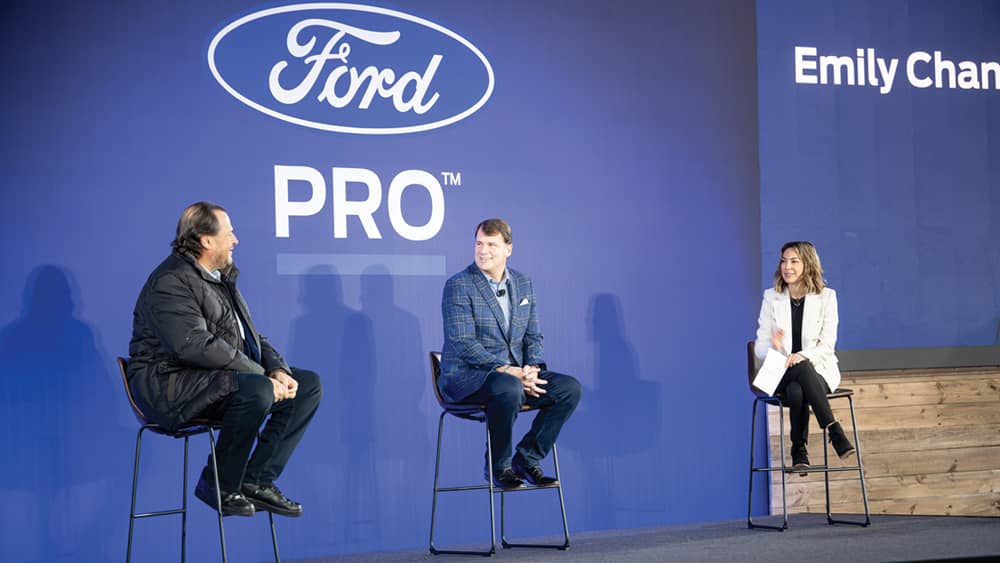 Ford Pro told the farmers "we want to learn from you," says Duff Bevill of Bevill Vineyard Management. "Ford is doing a big push on sustainability, which complements Sonoma County grapegrowers. Ford Pro is the perfect partner for us. They see us as successfully getting to this point, and we both want to be winners. By mid-summer, we might come up with some wonderful ideas to share with Ford, and they might come up with new ideas of how they can help us."
Bevill says his farm management infrastructure is set up for this type of gas-to-electric switchover already, and he will determine from the pilot program how many vehicles he will ultimately need two to five years from now. "What Ford Pro wants to know from this pilot program is how we use our trucks. Using Ford's onboard Telematics, they will monitor our activities such as workload demand, and we will monitor ourselves through the same onboard Telematics. I can monitor how many miles were put on a truck yesterday or even in the past hour, and the truck will tell us when it needs to be serviced and more. What we can learn from Ford Pro is what else they can do for us with this kind of technology—electric vehicles for sustainability and Telematics for more efficient and effective fleet management."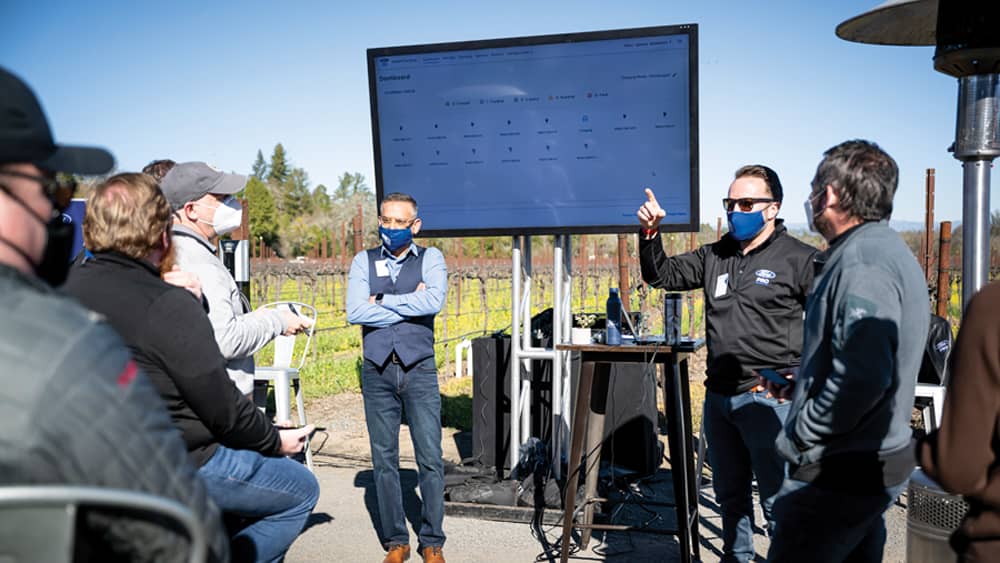 The future is electric power, he adds, and managing fleet operations is a way to do it better. "I do a pretty good job right now [with sustainability efforts], but Ford Pro might have more ideas and suggestions to consider. Telematics software can remind you that the brakes should be checked at a particular point in time, instead of waiting for them to wear down and start squealing, which ultimately makes us more efficient."
Steve Dutton of Dutton Ranch says this is the first pilot program he's ever been involved in, and so far he's happy with how it has rolled out. "Ford was as appreciative to be here [to unveil the pilot program] as we were to have them. Any help that Ford Pro is willing to give us I'm grateful for and willing to take. The cost of any gallon of gas I can offset with electric will make me happy.
"The F-150 Lightning truck is the exact same truck as the gas-powered F-150 that I drive now, with the biggest change being the battery. Even the components I carry now in my F-150, such as the toolbox and other things, fit the same way into the bed of the electric truck. To do the job and carry the payload and pull the weight we need it to, the Lightning will need a big enough battery. California has certain weight classes for trucks that you can be in, and if the truck weighs a lot on its own, then the weight of the payload has to go down. When using an electric vehicle, it has to have enough power to haul a heavy payload."
The Lightning, he adds, has a range of about 300 miles between charges. "That's fully charged and with nothing in the back of it. If we can keep that kind of mileage range or close to it on any given day, we can do the work here in Sonoma County we need to do on a single charge."
Dutton says his operation will buy some electric vehicles for its fleet eventually, as some of the internal combustion engine vehicles are retired. "We can't afford to change the vehicles out all at once, and with what I've experienced so far with the Ford Pro electric vehicles, they won't replace every vehicle we need to operate the farm, but it is a big first step."
The wave of the future
The Lightning received a major bump in publicity about a year ago when President Joe Biden took one for a spin during a visit to Michigan to promote his infrastructure program. That legislation sets an ambitious target to produce half of all new on-road vehicles sold in 2030 to be zero-emission vehicles, including battery-electric, plug-in hybrid electric, or full cell electric. The switchover, according to the White House, could save 200 billion gallons of gasoline and reduce carbon pollution by approximately 2 billion metric tons.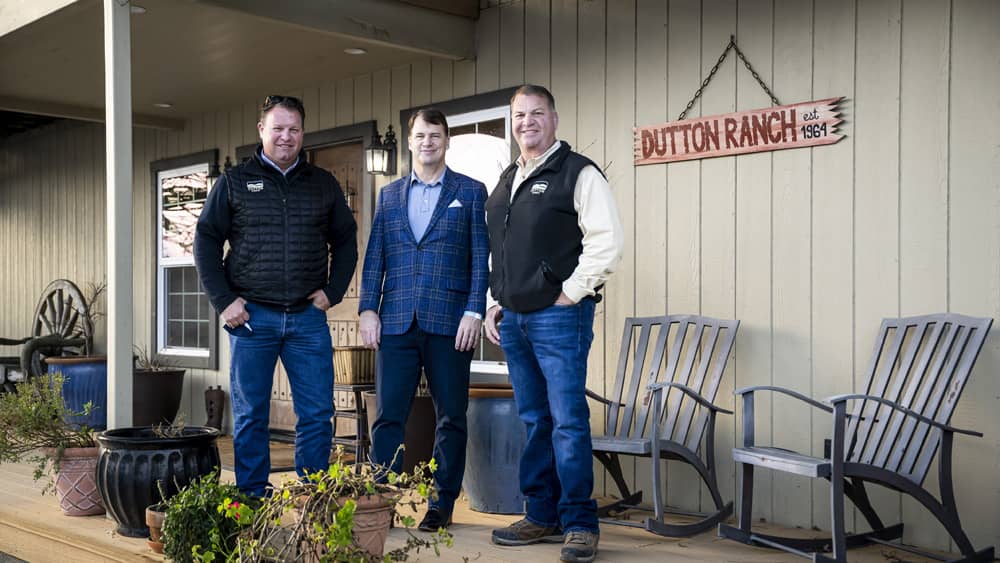 Wanda Young, chief marketing officer for Ford Pro, says Ford is motivated by the grapegrowers' goals of moving forward with sustainability and the journey toward electrification of vehicles to achieve carbon neutrality. "What makes this partnership unique is that Ford has always been customer-focused, that's true, but the unveiling event in January let us tell a commercial customer story. That's different from the retail side of our business. This pilot program showcases the Ford Pro division, and that's not something we usually tell as many stories about.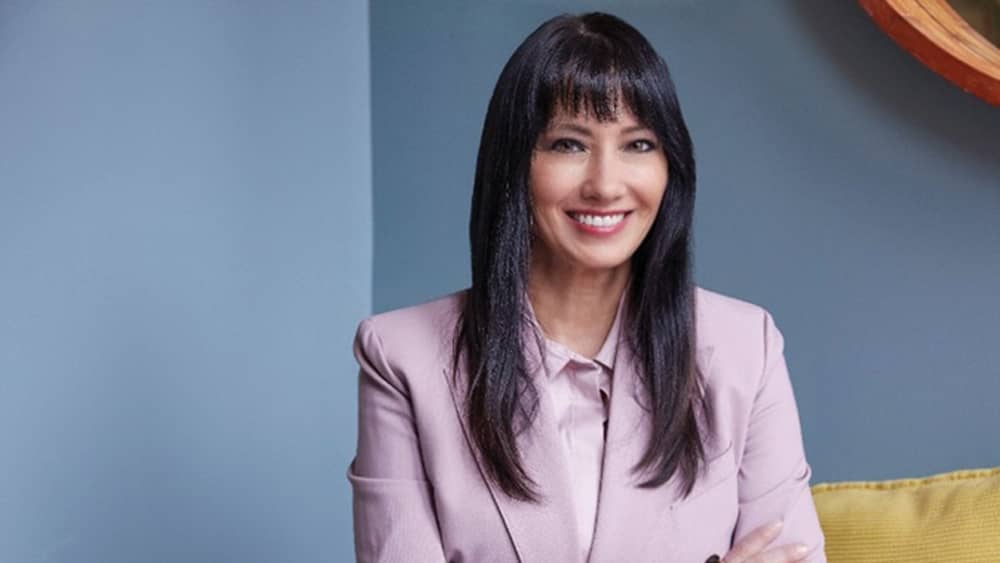 "I'm certain we'll see continued interest in this pilot program partnership and that more will be coming. I've already been contacted by other ag communities."
"Switching from gas or diesel to electric cars and trucks is the biggest action we can take to solve the climate crisis," says Geof Syphers, CEO of Sonoma Clean Power. "The leadership of the winegrape growers' program is impressive! In addition to cutting greenhouse gas emissions to nearly zero, electric trucks are more powerful than gas or diesel trucks and have the advantage of being able to power lights and Jobsite tools all day long."
Electric vehicles are definitely the wave of the future, he adds. "I anticipate that a majority of new vehicles sold in 2030 will be electric simply because of the superior performance and the much lower costs for maintenance and fuel. For Sonoma Clean Power customers, the emissions from those vehicles are 90% lower than gas and diesel-powered cars and trucks."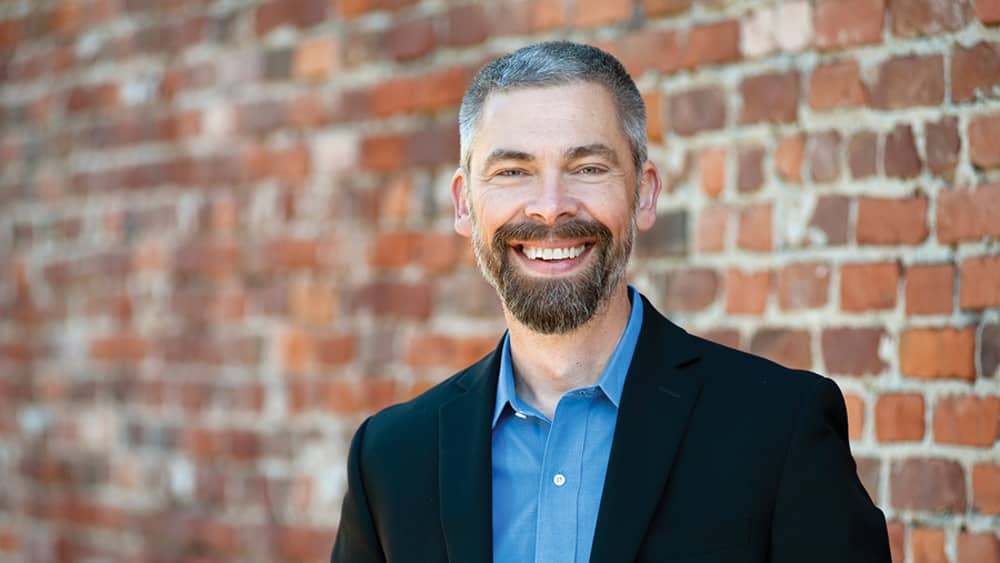 Ryan Galt, director of the Agricultural Sustainability Institute at UC Davis, says adapting to clean transportation matters both for helping efforts to curb climate disruption and for increased energy independence, especially at the farm level. "Over the lifetime of an electric vehicle, it's much more economical compared to a gas- and diesel-powered fleet. And saving emissions from fossil fuels is desperately needed as California confronts a climate crisis that is making rainwater scarcer, summers even hotter and fire season much worse."
He sees a similar revolution occurring with farm fleets as has been happening in the nation's car fleet. "Farmers will have a number of electric models to choose from, such as Ford's new truck and Tesla's truck, to name a couple, and also Monarch's tractor, with many of the bigger tractor manufacturers on track to make electric tractors. Hopefully, economic incentives will help tilt the balance even more toward choosing electric vehicles and moving farms toward more energy independence."
The game-changer
Kruse believes the adoption of electric vehicles and effective fleet management is the next steps in sustainability for the entire Sonoma County ag community. Currently, Sonoma County Winegrape Growers is working with Ford Pro on how to engage more farmers in using telematics for their fleet management. Additionally, they are continuing the conversation on how Ford, Ford Pro and SCW can collaborate further on sustainability, as well as supporting farmers and small businesses.
"Our farmers have been leaders in carbon sequestration for years," says Kruse. "It is a natural place for them to start when trying to move the needle on climate adaptation. However, lowering greenhouse gas emissions seemed a harder path given the reliance of our farmers on their trucks and tractors to run their everyday operations. Trying to get more farmers to use Telematics, which optimizes the use of their fleet, and consider electric vehicles will be such a game changer to reduce greenhouse gas emissions."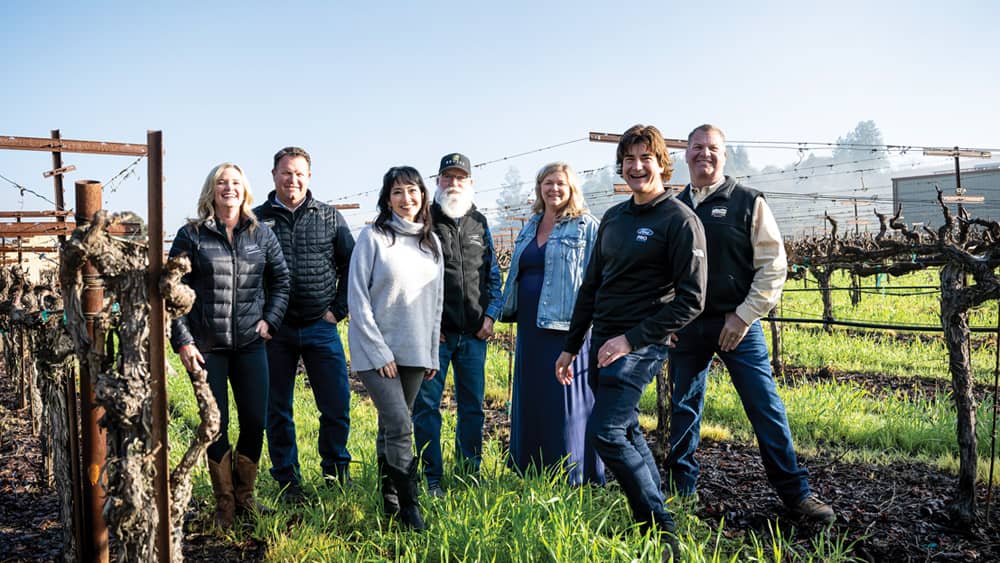 Cutting Edge Efficiency
The Ford electric vehicles that will help three Sonoma County grapegrowing operations during the Ford Pro pilot program are powered by some of the latest technology available for managing commercial fleets. The vehicles themselves—Ford E-Transit cargo vans and Ford F-150 Lightning PRO pickup trucks—are cutting edge, and the fleet management software, called Ford Pro Intelligence and Telematics, keeps fleet vehicles running efficiently and cleanly, including gas-powered and non-Ford vehicles.
This Ford fleet management technology—called Ford Pro Telematics—includes:
Global positioning system (GPS) tracking to find where drivers are on a route.
Vehicle health alerts for when an oil change is needed or a warning light comes on.
Driver behavior insights to alert if drivers have a tendency to break or accelerate too harshly, for instance.
Fuel efficiency analysis that monitors fuel consumption and idling times.
Ford Pro Telematics Drive App that provides a consistent pre-trip checklist to identify any issues in the vehicle before it hits the road.
"The biggest pain point we hear from commercial customers when it comes to managing their fleets is not having a single place to access all of their information across vehicles and services," says Ted Cannis, CEO of Ford Pro. "We've created a platform that centralizes and powers our entire digital ecosystem, working across gas and electric powertrains, Ford and non-Ford vehicles."
Ramping Up EV Production
Last year, the Ford Motor Company unveiled an ambitious plan to build three large electric-vehicle battery factories and an auto assembly plant by 2025, partnering with the battery manufacturer SK Innovation of South Korea. The factories will be located in Kentucky and Tennessee to create batteries for the next generation of Ford and Lincoln electric vehicles.
Ford announced last September it would spend $5.6 billion in rural Tennessee to erect one battery plant and an assembly plant to manufacture electric F-series pickups, as well as build two battery plants near Louisville, Ky. An estimated 10,800 jobs—most full-time—will be created by this huge manufacturing investment by Ford, reportedly one of the largest made by the company in its 118-year history.
Ford has stated that 40% to 50% of its Global Vehicle volume will be electric by 2030.
When orders for the Ford Pro Lightning pickup truck opened in January, prices were set at $39,974 for an entry-level model and up to $92,000 for a loaded model. An available federal electric tax credit of $7,500 applies.
VIP Wine Tasting
One of the VIP attractions at the Healdsburg Wine & Food Experience in May will be "truck talks," says Karissa Kruse, president of Sonoma County Winegrape Growers. Ford Pro plans to display the F-150 Lightning at the event and be a part of the discussion. Ford Pro is an official sponsor of the event. For more information, visit healdsburgwineandfood.com.