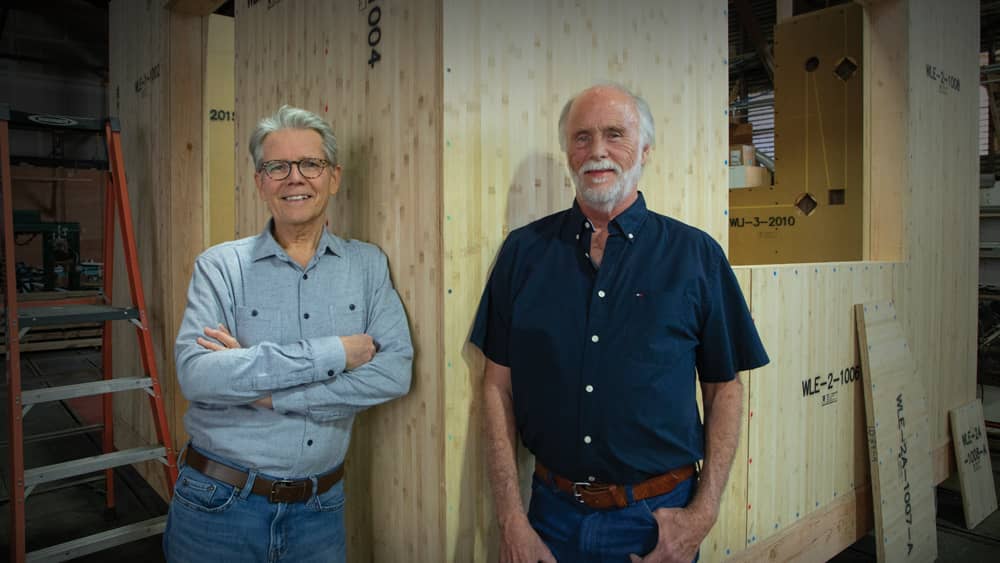 The signs of climate change are occurring all over the world: flooding in parts of Europe, hurricanes affecting the eastern U.S., drought in California and wildfires that have destroyed numerous homes and businesses throughout the state. Many people have looked at these catastrophic events and are opting to make changes to combat climate change. Whether it be driving a hybrid vehicle or composting scraps of food, many people are looking to reduce their carbon footprint.
Those who work in the construction industry, as well as people who are attempting to build or rebuild, are also taking into account the drastic climate changes occurring all around them. What some may not be aware of is that the construction industry is responsible for a majority of the CO2 (carbon dioxide) emissions polluting the environment. BamCore, a company based in Windsor, has taken matters into its own hands by creating a system that saves homeowners, business owners and the construction industry carbon, cost, time and labor, but it also utilizes a sustainable material to build with that comes with many benefits.
The beginning of BamCore
BamCore was formed in 2006, but the LLC was founded in 2008 by William McDonald. In the early 1980s, McDonald was a large framing contractor and had many crews working on projects with him. His work not only focused on custom homes, but included buildings such as retirement centers and apartments, which exposed him to the fact that no matter how difficult he tried to do clean framing, all the tradesmen came in, cut up and dismantled all of his dedicated work. Noticing the studs were in the way, McDonald came up with the idea of a hollow wall. Unfortunately, every method for a hollow wall required a lot of mass until he met Gary Hoenig. "After talking to Gary, it literally was one of those experiences where in the 25 minutes that it took me to drive home, I already had the basis for the first two patents," says McDonald. "I held on to the idea of a hollow wall and bamboo made it possible." McDonald established the first two patents with Hoenig and many more followed.
McDonald bought some bamboo and figured out how to cut it in half, open it up flat and crush it flat. The first panels were created in his garage. He took the panels he made to Oregon—where he had previously lived for the last 15 years—and had a friend lay up his bamboo panels at a plywood plant in Albany. He proceeded with the creation of BamCore, a company he spent the next 10 years expanding, improving and testing his hollow wall concept. Although McDonald retired from BamCore in January 2018, he still acts as an advisor to the company while developing new equipment. In 2015, his wife, Margo, who had fought a three-year battle with cancer, died. "After that, I needed a break, so I kind of just got out of the way [at BamCore]," says McDonald.
Hinkle volunteered to help McDonald and BamCore starting in 2015. As the company moved towards production, Hinkle joined full time and took over management as CEO in 2017 to help raise the capital for the company's growth. By 2018, McDonald retired from BamCore, but continues to consult and collaborate with the company. According to McDonald, it was Hinkle's financial background and his desire to be green that made him a great fit for taking over the reins at BamCore. "Hal came along because he had 22 years at Goldman Sachs. He had the financial understanding of finances that I didn't have and I knew that when I started the company, so I knew to step aside," says McDonald. "I needed somebody to take over and take it where it needed to go."
Today, BamCore has 48 employees: 14 in Windsor, 1 in Illinois and 33 at its manufacturing plant in Ocala, Fla. In addition, BamCore employs private contractors across the nation. According to Tobe Sheldon, director of marketing and sustainability at BamCore, the Florida facility is much larger than the Windsor headquarters, allowing them to scale up. "We are lucky to have some of the leading innovative minds in the industry heading both plants," says Sheldon. 
Company mission
The company's goal is not only to reduce the environment's carbon footprint, but also help reduce the cost, time and labor that leads to expensive and prolonged construction projects, which often run over budget. BamCore's mission is to decarbonize the built environment by using fast-growing regenerative timber bamboo and industrialized construction techniques with BIM (Building Information Modeling) technology. The BamCore climate-positive framing solution opens up the labor pool, reduces waste, speeds construction and provides sustainable livelihoods on marginal lands, while reducing and removing greenhouse gases.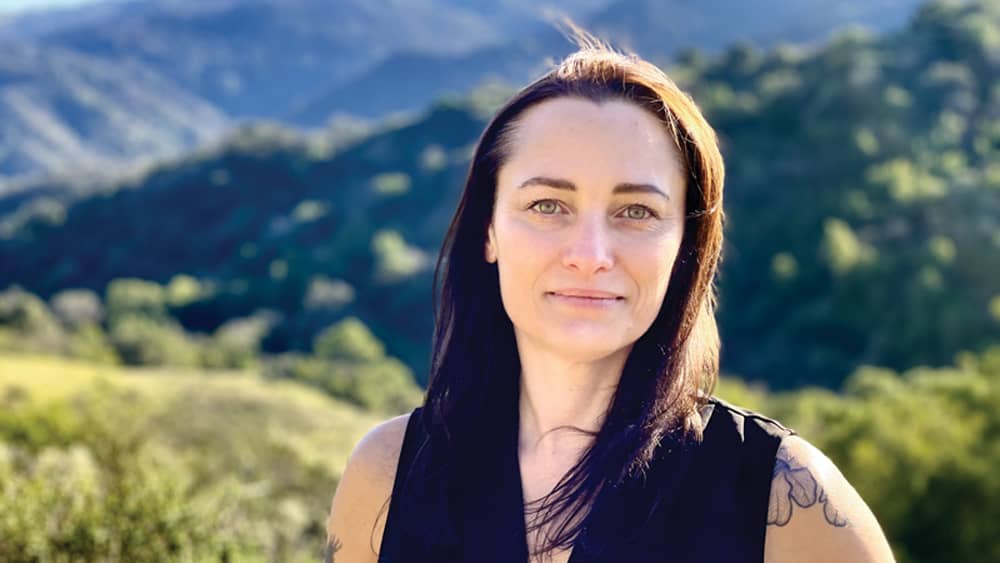 The construction industry is responsible for 40% of the carbon dioxide (CO2) emissions in the atmosphere today, says Sheldon, and we need to build a new New York City every month for 40 years to keep up with global demand. "Add a labor and materials shortage, and it was evident that we had to change the method and materials of construction. So we turned to nature's strongest and fastest-growing fiber, timber bamboo," she says. "We built the first timber bamboo global supply chain and patented a green engineered, nearly hollow wall framing solution that is faster, stronger, safer, healthier and greener than any framing solution available today. In addition, our design, bid, build technology opens the labor pool and reduces carbon, cost and time."
A panelized system
To help curb the emissions problem, as well as help cut costs and save time, BamCore created a panelized Prime Wall system, which is a patented dual-panel, nearly hollow wall framing solution. "The frame that you are familiar with [stick construction] is made up of studs, headers and posts. Traditionally you would put up this frame [all the sticks] and then enclose it with OSB, drywall, and siding," says Sheldon. "Unfortunately, those sticks create what we call 'thermal bridges' or superhighways where heat and cold can travel in and out of the house. This break in insulation space interferes with the structure's ability to maintain a comfortable temperature without the use of a lot of energy in heating and cooling." Since timber bamboo is strong, the green-engineered BamCore framing solution can eliminate nearly all of the studs that cause thermal bridging. While it may look as if it involves simply erecting panels of plywood parallel to each other, says Sheldon, because of the incredible tensile and compressive strength of the timber bamboo, it serves as the frame of the house. As a result, it creates a hollow cavity that can be filled with insulation without any thermal bridges and eliminates OSB, continuous exterior rigid foam insulation, and, in many cases, drywall. It's an elegant design that drastically increases the operating efficiency of a building, says Sheldon, as it takes very little to heat or cool a BamCore building.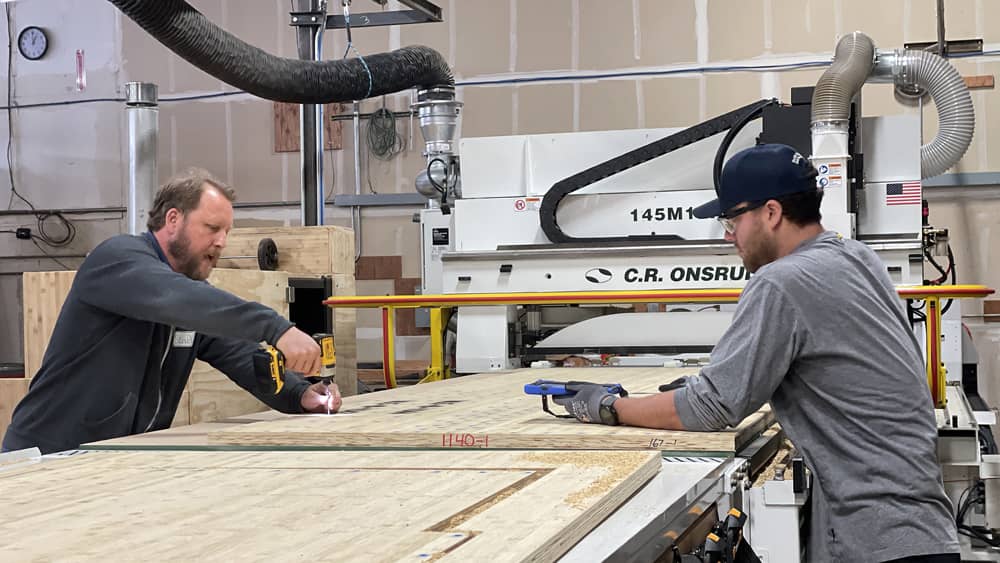 BamCore found a unique way to use timber bamboo, along with making it easier for the construction industry and tradespeople to minimize the time spent on each job. By using timber bamboo with industrialized construction techniques, BamCore's prefabricated, framing solution arrives at the job site with every door, window, outlet and access panel cut to millimeter accuracy. Each panel is numbered with Mechanical Electrical Plumbing (MEP) lines and a nail pattern for quick and easy construction that doesn't require skilled labor. BamCore's solution reduces rework waste, cuts construction time in half and is stronger, safer and greener than any other framing solution available today.
Stronger than wood and non-toxic
According to Hinkle, another benefit of using bamboo is that it can be as much as 100% stronger than wood, which allows the wood members to be taken out of a wall cavity. "There are very few studs left in the cavity and when those studs go out, you fill that space with insulation," says Hinkle. "And the stud, which was performing as a thermal bridge, was moving hot and cold in and out. Now there's insulation in there that allows the envelope to be more thermally efficient, like a thermos instead of a paper cup. It also makes the wall a much better sound barrier and substantially lowers the air leakage." All of this is possible because using the strong bamboo allows buildings to not have studs, headers and posts.
The use of wood timber in construction will eventually run its course. This isn't solely based on the cost, but rather scarcity. As Sheldon explains, the market fluctuates daily, but wood timber will become more and more scarce, both due to demand and the increasing occurrence of firestorms. "Don't get me wrong, we need to keep planting and utilizing wood timber, it takes 20 to 50 years to replace [regrow] structural wood timber, but once a timber bamboo grove is mature (a four-to seven-year process), it can be harvested every year. And since bamboo is a grass, it doesn't need to be replanted. In fact, the more it's harvested, the faster it grows." In today's market, multi-family developers report about a 10% savings on projects when they use BamCore's Prime Wall framing solution. "It is not just the material; it is the method and design that saves money," says Sheldon. "And because of the incredible strength of timber bamboo, many other materials are eliminated. Plus, the BamCore framing solution provides lifelong savings in operational energy costs because of the efficient design."
Though California is BamCore's home market, it has worked on projects outside of California, including Hawaii, Washington, D.C. and currently Salt Lake City, Utah. Hinkle adds that they also have jobs pending in Oregon and Washington, and have also had some interest from Israel and Europe.
BamCore is in the process of scaling up to meet demand; however, progress to work in other countries hasn't gone forward due to capital. The company has also received interest to do work in Australia, Brazil and the Philippines.
Someone who has worked on projects with BamCore and who attests to the efficiency of timber bamboo is general contractor Daniel Bowen, owner of Daniel J. Bowen Construction in Sonoma. Bowen began working on his first project with the company in 2018, saying he'll be working on a total of 10 projects with the company this year. As a general contractor, his work entails building a house from the ground up—from laying the foundation to handing the keys over to the owners once their home has been completed—and installing BamCore's Prime Wall system. For a long time, Bowen has been searching for an alternative way to build and BamCore measures up to his needs.
"I do both conventional framing and the BamCore system, depending on what the owners want," he says. But he prefers BamCore because it's greener and so much more efficient than stick framing. "It's faster, stronger…it's just all the way around a better product." I've been looking for an alternative way to build for a long time, he adds, as it makes no sense to build with conventional materials when he has a product like BamCore at his disposal.
Timber bamboo is becoming more of an important commodity for contractors to have when they're building, whereas using conventional methods and materials will soon have a shelf life. Currently in conventional framing, says Bowen, material is becoming harder to get and is decreasing in quality. "The mills are mass producing young trees that aren't mature enough to become good, strong material. To build a conventional house, you have the framing, sheer wall, then you have your siding and then you have everything else," he says. BamCore takes care of eliminating everything so when the panels go up, contractors and builders have their framing and sheer wall ready. Bowen adds that his electricians, plumbers and every other tradesmen, who work on BamCore jobs with him, love the fact that they can come in and do all of their projects in less time. "Generally, for a 2,000-square-foot home from the time that we start putting the house up, we're rolling trusses in five to seven days instead of 14 to 21 days," says Bowen.
Another reason why timber bamboo is so beneficial in helping the environment is that it's non-toxic. It contains no waste and it's a renewable resource. Bowen says he's looking for property to build another home for himself and plans to use BamCore because its soundproof and better insulated. "We finished my son-in-law's house this year and he wanted to know why I had to put solar on the house because the heater goes on in the morning for about 10 minutes, and carries the heat pretty much throughout the whole day," says Bowen. "He hasn't gotten the solar put on yet and on a three-bedroom house in Sebastopol, his PG&E bill during Christmas didn't go up to $100."
On the horizon
What does the future hold for BamCore? According to Sheldon, the company hopes to scale up to meet demand, as well as expand into global markets. BamCore is currently focused on multi-family projects where it can make the biggest environmental impact. "Because we are a green-engineered framing solution and do not sell plain bamboo panels, we [must] allocate our resources where we can most eliminate atmospheric and operational carbon until we reach scale," says Sheldon.
Though most of their jobs are currently located within California and Utah, Hinkle adds, he and his BamCore colleagues would like to develop more customer-bases in more climate-challenging areas, such as Florida, which is hurricane-prone, and in the Alberta and Edmonton areas in Canada that face extremely cold temperatures. BamCore has also been asked to work on a tornado house in Florida, which is built the same as a hurricane house. "We are currently doing the testing plans for these locations; the tests still have to be completed by independent labs before we deliver jobs. There is clear interest in Florida," says Hinkle. On a related note, Hinkle adds that although it's still in the development phase, the company is also working on ballistic wall systems that would resist handgun or rifle fire.
In addition, BamCore will release a patented Mass Timber Bamboo panel for mid-to high-rise construction, which should occur in the next year or two. "It is stronger and lighter than other Cross Laminated Timber on the market. One benefit of having a more robust and lightweight structural panel is it reduces the use of high carbon materials like concrete and steel. This turns the structure into a powerful carbon sink," says Sheldon. She also says that BamCore intends to add more biogenic carbon fibers and utilize waste for non-load-bearing construction uses. "Our ultimate goal is to mitigate the climate crisis, the housing crisis, the materials shortage crisis and the skilled labor shortage crisis," she says. "We can do that by changing the materials we build with and how we build. It's a new and exciting era for the built world and we are happy to be pioneering it."
Since the company was founded 14 years ago, BamCore's innovative products are gaining attention from those who are looking for alternative methods in helping make this a better and CO2-less environment. The company is leading the way in sustainability and making it easier for everyone—the construction industry, tradespeople, homeowners and business owners—to reduce carbon, cost, labor and time.
The 2021 Ivory Prize in Construction + Design
Last spring, BamCore won the 2021 Ivory Prize in Construction and Design. The Ivory Prize is held annually and was founded in Utah, recognizing and awarding innovators for their efforts and to provide material support to help advance their projects.
BamCore CRO Zack Zimmerman wasn't familiar with the Ivory Award until a student told him about it. "An architectural student at the University of Utah reached out to me to learn about BamCore. After a few conversations, he mentioned the Ivory Awards and suggested we should enter. I did some research into Ivory Innovations, and I thought it worthwhile to apply but, frankly, did not expect to be selected," he says. When BamCore won the award, Sheldon says they were over the moon when the company received the news. "It is a tremendous honor. The vetting process is intense," says Tobe Sheldon, the director of marketing and sustainability at BamCore. "Ivory Homes meticulously researches every aspect of your business before deciding. The process took nearly a year. To be recognized and validated for the hard work we have been doing."
Construction and Innovation
BamCore has also left a positive impression with Santa Rosa Junior College associate instructor Lawrence Arrington, who teaches construction courses in the Adult Education Program. He teaches course ADLTED 744—Construction Industry and Building Trades, which includes discussion on BamCore's wall panel technology and use of timber bamboo as a green alternative to traditional lumber.
"We are in the process of building the new SRJC Construction Center at the Petaluma Campus. In addition to offering basic construction skills courses, we will also be teaching classes focused on new construction technologies and sustainable construction materials, and BamCore is exactly that," says Arrington. "I'm writing curriculum for that class now and looking at innovative companies that are working in prefabrication, modular, assemblies, innovative technologies and green/sustainable materials, and they fit the bill for all those." The 10,000-square-foot construction center will be completed and open to students by spring 2024.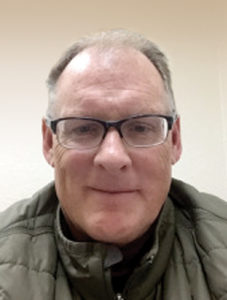 The course he's currently developing is a residential construction class that focuses on prefabrication methods and technologies in residential construction. "In addition to innovative construction technology, BamCore also prints mechanical, electrical and plumbing locations, MEP, onto their engineered wall panels to add efficiency and decrease building times," he says. "For students and those new to construction, this is a game changer for learning. That's what we want to expose our students to at the new SRJC Construction Center. They're an innovative company that has a lot to offer."
What Arrington hopes students will take away from completing the construction industry and building trades course is that they get invigorated and excited by the newest technology that is being used now by companies such as BamCore or other sustainable-minded companies. Another incentive Arrington hopes for is that his graduating students will find employment opportunities possibly with BamCore or with other similar companies that he'd like to partner with in Sonoma County. "Our primary goal is to always expose our students to material that will aid them in new employment or career opportunities, whether it be working for someone or starting their own business," he says. "So bringing innovative companies like BamCore in front of our students as they learn about the construction trade at the same time is a perfect fit! I look forward to doing lots of stuff with the BamCore team."