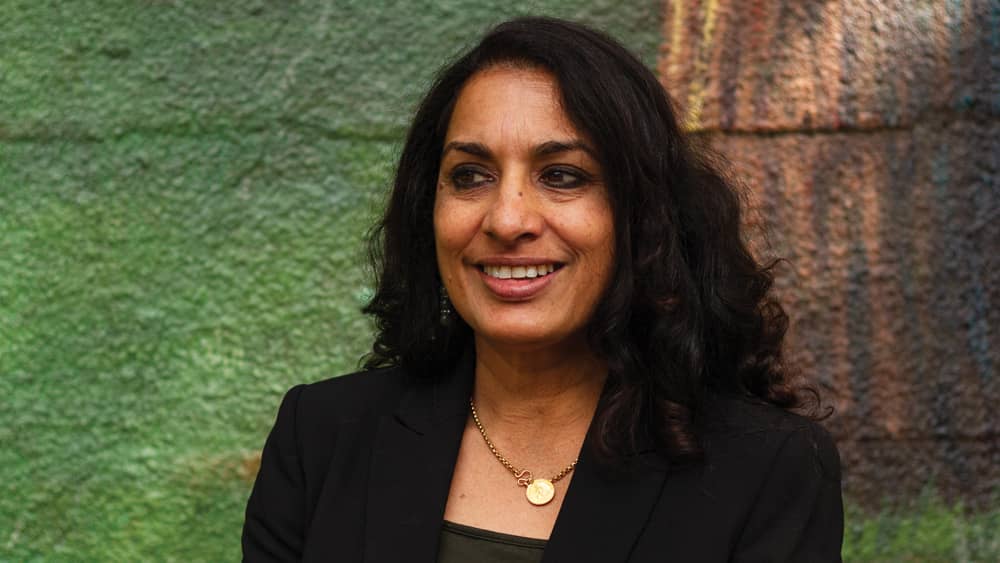 Facing down the COVID-19 pandemic was trial by fire for Sundari Mase, M.D. She was days into her new job as Sonoma County's health officer in March 2020, when the county's first case of community spread and extensive shelter-in-place orders to combat the new disease made the reality of its presence in Northern California frighteningly real. The measures were unprecedented, but the goal was to stop a life-threatening disease that was spreading quickly, and Mase was where she wanted to be. Years of experience as a specialist in infectious diseases had taught her how to deal with a pandemic, and she was familiar with the steps required to contain SARS CoV-2, the novel coronavirus that causes COVID-19. Her mission was clear. She needed to use her knowledge to protect people and save lives in a burgeoning crisis. The decisions she made to achieve those goals weren't always popular, and the reaction was vitriolic at times, but they were based on proven science and were the best chance for putting COVID-19 behind us, so she persevered.
Finding purpose
Mase, 55, came to the United States from India when she was 4 years old. Her father was a Fulbright Scholar, and her family settled in San Diego, where she attended elementary and high school. Then she arrived in Northern California for undergraduate studies at the University of California, Berkeley and majored in neuroscience. "I was going to be an engineer or physics researcher," she says. Her charted path changed when she visited India at the end of her freshman year. While there, she worked in a small clinic and helped look after everyone who walked in the door. Seeing the impact of her efforts made her realize the importance of medical care. "That's when I decided I was going to study medicine," she says. She feels fortunate to have attended medical school at the University of California San Francisco, where her focus was on primary care, and she completed a residency in internal medicine. After earning her medical degree in 1996, she joined a small, private practice with offices in Pinole and Richmond and settled into her career as a physician.
By 2002, she had two young children and was working 80 hours a week, and she was ready to try something different. A friend suggested she work for the state. "I kind of fell into public health," she says. She found a job as a medical officer in the California Department of Public Health Tuberculosis Control Branch, where she was a clinical and programmatic consultant and became an expert in multidrug-resistant tuberculosis. She also completed a one-year program at the UC Berkeley School of Public Health and earned a master's degree in public health with an emphasis on epidemiology. "Having a public health degree gives you a different perspective," she says, explaining that it requires looking at diseases from a community perspective, which provides opportunities to have a greater impact. "I love that," she says. She went on to work at the national level for the Centers for Disease Control and serve internationally as the India Country TB Medical Officer for the World Health Organization. When COVID-19 emerged in late 2019, she was working as an independent TB consultant involved in clinical, programmatic and research activities.
TB gets little public attention in the United States, where it was once a dreaded disease, but it's prominent in some other parts of the world. India, for instance, has an estimated 2 million cases a year. "The reported cases are huge," Mase observes. TB also continues to infect people in the U.S., despite its low profile, and the number of cases reported nationally was 8,920 in 2019 (a year pre-pandemic), with California having the lion's share. That number has dropped to 7,163 cases a year in 2020, but people weren't getting medical care during much of the pandemic, says Mase, because the focus was on COVID-19, and doctors weren't diagnosing TB. In addition, measures to prevent COVID-19 likely contributed to a slowdown in the spread of other illnesses from airborne sources.
Mase's experience as a specialist in TB work provided her with valuable knowledge that prepared her for confronting COVID-19 because both are respiratory diseases. "The transmission is from person to person through shared air, but COVID-19 is much more rapid," she says. While chances are one in 10 that someone who has been exposed to TB will develop the disease, the odds are much higher for COVID-19. The measures for preventing both diseases are similar, however, and methods such as testing, contact tracing, isolation and quarantine are effective.
Taking action
When Mase learned that a new coronavirus had emerged in China at the end of 2019 and was spreading, she suspected it could be a pandemic in the making. She refers to SARS (severe acute respiratory syndrome), which was identified in China in 2003 and spread to four other countries, and MERS (Middle East respiratory syndrome), a coronavirus originating in camels that were first reported in Saudi Arabia in 2012 and spread to 27 countries. "Every time we see a new virus like this, we're concerned," she says. The ease of international travel means that viruses are easily carried from one area of the world to another, she adds, making infectious diseases difficult to contain. She wanted to be part of the effort to combat COVID-19, and so she started sending emails to health officers and TB experts. She learned from a colleague that a position was open in Sonoma County, and she met with Barbie Robinson, who was the director of the Sonoma County Department of Health Services at the time, and they determined that she was a good fit for the job. She began work as an interim health officer on March 10, 2020, and her position became permanent later that month.
The WHO declared COVID-19 a global pandemic the next day, and Mase issued a stay-at-home order for the county the following week. Looking back at her first few days on the job, it was a less-than-ideal start. "It was very hectic," she recalls. One case of COVID-19 had been reported in Sonoma County at the beginning of March, but it was related to travel from China on a cruise ship, and the county hadn't yet had a case of community spread when she started. She expected it, however, and her department needed to be prepared. Creating a program for testing and contact tracing as soon as possible was crucial, along with training personnel to carry out those functions. Mase reached out to D'Arcy Richardson, R.N., a health program management professional with extensive experience in public health and tuberculosis programs for help. Both women were familiar with the way infectious diseases work. "We knew we needed to do contact tracing," she says. They also recognized the importance of testing asymptomatic individuals as well those with symptoms in case they were unwitting carriers. Richardson trained members of the health department's existing nursing staff, and the program was operating within two weeks of the county's first case attributed to community spread, which was reported on March 14, 2020.
Challenges
In the beginning, no one knew whether SARS CoV-2 was transmitted through contact or the air, where it was going to appear, or what was going to happen next, and not knowing how the virus behaved was a handicap. Ebola is spread through contact, explains Mase, and if SARS CoV-2 had transmitted that way, the impact would have been significantly more severe. "For the first two months, we didn't know what had to be done," she says. "Clearly shutting down was the wisest measure, but it had unintended consequences." She observes that schools were especially impacted, and we're social beings who need to communicate, so the lack of personal interactions had negative effects too. In addition, the stay-at-home order created a big disparity that impacted low-income residents disproportionately, with many who had jobs as front-line workers and were unable to stay home.
Schools were of particular concern. Many directives came from the state rather than the county, and she made communication a priority, ensuring that local educators understood what was happening and why. Steven Herrington, Ph.D., Sonoma County superintendent of schools, says that the relationship between health and education is usually limited to endemic situations such as periodic breakouts of pertussis, but Mase met with Herrington two or three days after assuming the position of public health officer and continued to meet with him every week for the next two years. She also had regular meetings with superintendents from all the school districts in the county. The Sonoma County Office of Education provided a COVID update for the weekly meetings, and Mase provided guidance for safety plans for the districts. She and Herrington also discussed ways to disrupt the educational environment as little as possible and worked together to craft an effective communications strategy, sometimes talking on the phone on weekends to address issues as they arose. Herrington acknowledges that he didn't always like the measures she took but understands the importance of staying within one's own professional lane. "She was just the messenger. I don't get into the medical profession, and she doesn't get into the educational field."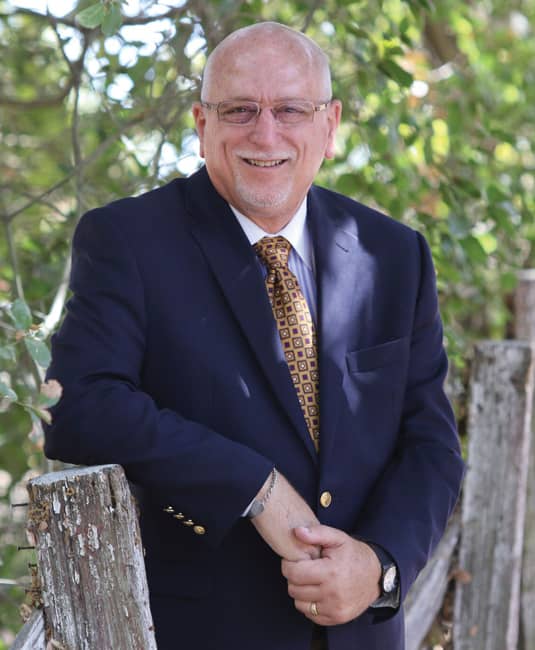 He adds that she has always based her decisions on health and science and has been fair. For instance, she instituted a capacity limit for spectators during basketball season. It was an extracurricular activity, and Mase had ordered afterschool programs to be regulated and downsized, but the move wasn't well received. "That's where we got the greatest resistance," he says. He points out, however, that 25% of infections with the Omicron variant earlier this year were student-generated as a result of activities such as off-season basketball during winter vacation. "We needed to break the cycle," he says. And once it had broken, Mase modified the order.
The Food and Drug Administration's emergency use authorization for COVID-19 vaccines in December 2020 was a game-changer in protecting people against severe infection, and it required creating a new program for administering a large number of vaccines quickly. Urmila Shende, M.D., a pediatrician with Kaiser Permanente in Santa Rosa, joined Mase's team as COVID-19 vaccine chief in January 2021 to oversee the rollout of the vaccines. Mase reports that vaccinations for influenza tend to be on the low side locally, so convincing people who were already vaccine-hesitant to get immunized against COVID-19 was a challenge. Nevertheless, vaccination efforts had a significant impact. By March this year, 81% of the county's residents had been fully vaccinated, and Sonoma was the 10th most vaccinated county in California. "All of the people in public health get credit," says Mase, adding that community partnerships made a significant difference as well.
In a continuing collaboration with the Sonoma County Office of Education, Mase's team worked to facilitate clinics on school campuses. "We held our own vaccination clinics," Herrington says, allowing 9,000 school employees to get shots. They also worked together on booster requirements. "Dr. Mase had teachers deemed as essential workers because they needed to be fully boosted to keep the schools open," he explains. When vaccines for children became available, public health and school districts also collaborated on getting as many students vaccinated as possible. "The goal is to try to get as close to normal as possible in the fall," he says. "That's [Mase's] goal and my goal as well."
Opposition
While science, experience and emerging knowledge provided ways to overcome some challenges, others were insurmountable. "I couldn't believe we had such resistance," says Mase, referring to a vocal minority who objected to the mandate to wear masks in public settings and then resisted vaccines when they became available. She points out, though, that while the pandemic pitted some sectors of the community against each other and was divisive, most people have been supportive. "I feel that," she says, expressing gratitude for all the positive comments.
Jacob Yarrow, executive director of the Green Music Center at Sonoma State University and Dr. Frank Chong, president of Santa Rosa Junior College, for instance, publicly thanked her for her work to keep people safe. "I know that we're doing the right thing for the community," she says. The results are measurable and real, adds Mase, and she feels honored to be part of the public health programs that have produced those results.
The opposition, however, continued. Earlier this year, in February, an anonymous tipster, who later identified himself as a member of a group opposed to mask and vaccine mandates, informed The Press Democrat that Mase had been arrested and charged with driving under the influence of alcohol in Alameda County in December 2020. She was later convicted of misdemeanor reckless driving with alcohol involved and subsequently paid a fine, completed a DUI course and began serving time on probation. Her arrest became a controversial public issue, and opponents called for her removal. She believes they're a vocal minority, however, and she's found that the majority of Sonoma County residents are supportive. She's thankful for all the positive comments and feels the support every day. "For all the negativity, there's a positive," she says. "I remain grateful for the strong support I received from family, friends and colleagues." Meanwhile, she continued to focus on her work to protect and improve the health of the county and its residents. "We still have a lot to do in public health through the rest of the pandemic and beyond," she says. "I do not believe this situation has impacted my work for the county in any way."
Although COVID-19 will eventually become endemic, Mase emphasizes that the pandemic isn't over. She reports that the metrics are going in the right direction, though, and case rates, positive tests, hospitalization and deaths are going down. "To put this pandemic in the past, we need to continue our work to vaccinate as many people as we can and make sure they get boosters when they are eligible," she says. "Vaccination is the best way to protect yourself and the people you care about." She also recommends that people continue wearing masks indoors, especially if they don't know whether or not others have been vaccinated.
When the pandemic is finally over, she plans to spend more time on the other responsibilities that come with her office. Among them are environmental and water safety and members of her staff test the Russian River regularly to make sure no pathogens are in the water. They also do daily inspections to make sure milk is safe and safety inspections at restaurants and check out reports of rabies, e-coli and salmonella. In addition, Sonoma County operates a regional laboratory that is instrumental in testing for both infectious and non-infectious agents. "That's all part of public health," says Mase, adding that she and her staff are constantly preparing for the next public health emergency to the best of their ability, even though what it might be and when it might strike are unknown.
"This is a job that I have prepared for my entire career," she says. "I am fully committed to continuing to serve the people of Sonoma County as their health officer and working in collaboration with our public health staff and our community partners to improve the lives of every member of our community by making this a healthier place to live." It's a big task, and in one way or another, everyone in Sonoma County is depending on her. With a passion for her work and dedication to public service, she'll do her best for them and is sure to have an impact.
Vaccination Statistics
Sonoma County has administered more than 1 million doses of the COVID-19 vaccine and remained safer and healthier than most places in the United States during the pandemic.
Key metrics in mid-April were the following:
81% of Sonoma County residents ages 5 and older were fully vaccinated, compared to 75% of Californians and 70% of Americans.
65% of the county's eligible population was boosted, compared to 58% of Californians and 47% of Americans.
Death rates were significantly lower in Sonoma County, where 98 people per 100,000 residents died from COVID-19 over the course of the pandemic, compared to 225 deaths per 100,000 in California and 297 deaths per 100,000 in the United States.
Source: County of Sonoma