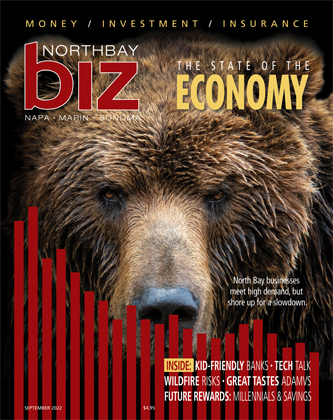 Managing adversity is difficult. Health crises, family turmoil and professional setbacks are commonplace. These misfortunes can overwhelm thoughts, paralyze feelings and harden hearts. Some people become embittered, angry and retreat from everyday activities, while others find the mental fortitude to rise above personal pain, family turmoil or the embarrassment of failure to push beyond defeat. They do so with internal strength and by accepting the blessing and care of loved ones.
We've seen this in the worlds of business, sports, and arts and culture. Steve Jobs' insistence to push beyond the pain of pancreatic cancer is one vivid example. During his seven-year battle, he introduced the iPhone, the MacBook Air, several Pixar films, the Snow Leopard operating system, and two versions of the iPad. He embraced adversity and turned it into a sense of urgency to complete his life's work. Jobs' tragic passing in 2011 was felt by millions of people who benefited from his unrelenting drive.
It's a special kind of alchemy to transform negativity and darkness into positivity and success. No one personifies this better than the late Jim Thorpe. Born in 1883, a time when Indigenous Americans were not classified as American citizens, Thorpe had to overcome numerous tragedies and setbacks in his life, including poverty, criminality, orphanages, the death of his twin brother at age 9, and his mother while still a teenager. Thorpe was a lost soul, who literally had no one in his life, until Pop Warner came around. As coach of the Carlisle Indian Industrial School in Pennsylvania, Warner opened the floodgates for Thorpe on the football gridiron, baseball, track and lacrosse fields. Thorpe found his calling by leading his team victoriously against Harvard, Yale, Army and every school in their path. In 1912, he even won the Intercollegiate championship in ballroom dancing!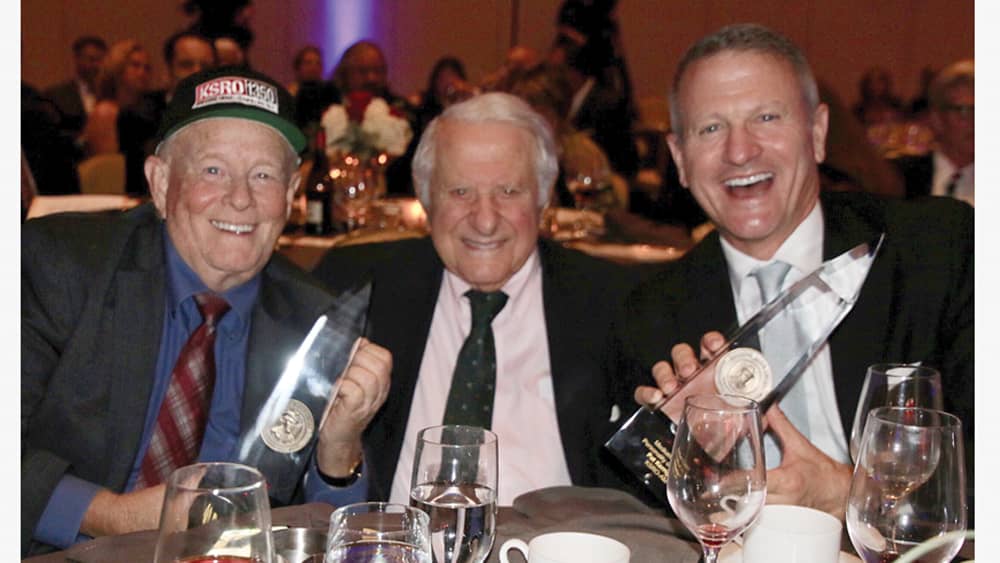 Michael O'Shea, President of Amaturo Sonoma Media Group is my lifelong friend and business partner. He is facing adversity with courage, positivity and a determination that equals that of anyone I've ever known. In 2013, Michael pushed through the weakness and debilitating disease of kidney failure to launch ASMG's collection of radio stations, digital brands, as well as this very business magazine. In August, with only 11% efficiency remaining, Michael underwent a successful kidney transplant. Providence Health's Swedish Hospital in Seattle conducted this life-saving surgery. As I pen this month's column, his Seattle and Santa Rosa-based nephrologists are preparing for Michael's return to the community. Meanwhile, Michael's sons, his wife, Lisa, and their three Shih-Tzu dogs are smothering him with love and attention.
Rather than retreating from life and his passion for work, Michael sees this as a new opportunity to be his very best. His positive attitude, along with daily walks, some divine intervention and ongoing medical care has brought his blood quality to a level he hasn't experienced in a decade.
Napolean Hill once said, "Every adversity, every failure, every heartbreak, carries with it a seed of an equal or greater benefit." These are words Michael lives by every day. I'm certain Michael will return to our team with renewed energy and a thankful spirit. Knowing Michael, he'll also show up with a whiteboard of new ideas and initiatives.
On behalf of everyone at ASMG and NBb, we wish him a speedy recovery with this new lease on life. His bravery remains exemplary and his infectious, positive attitude will soon fill our hallways once again. This issue is dedicated to Michael O'Shea.
Keep in touch. Write anytime to Lawrence@NorthBaybiz.com.
Lawrence