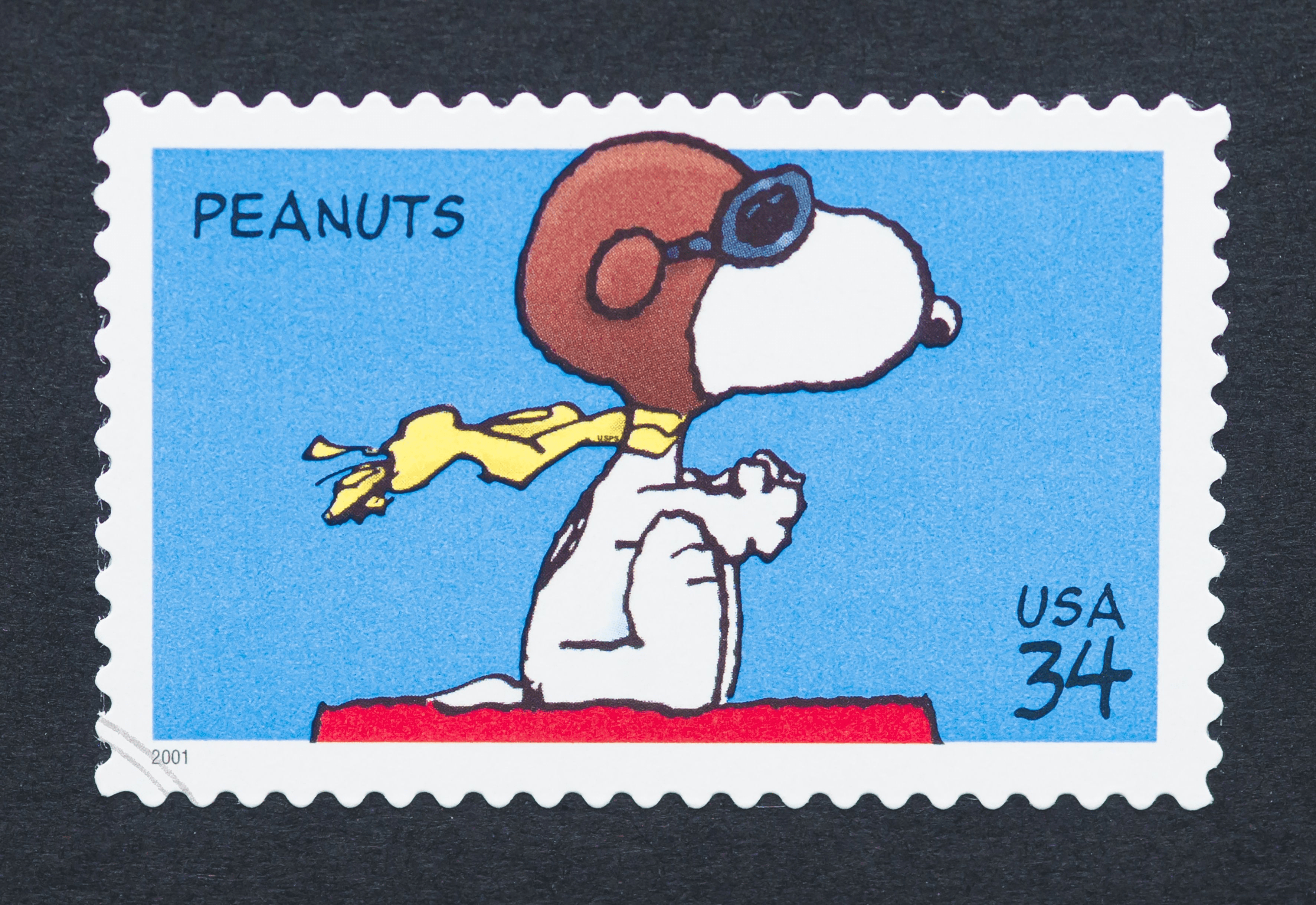 The United States Postal Service (USPS) will hold its First Day of Issue Dedication Ceremony for the new Charles M. Schulz Peanuts stamps at the Charles M. Schulz Museum and Research Center on Friday, Sept. 30, at 12:00 pm. The event is open to the public and museum admission is free for the ceremony (12:00 pm) and the entire day (11:00 am–5:00 pm).
The museum opens to the public at 11:00 am. Kicking off the ceremony at noon, Museum Director Gina Huntsinger will perform the master of ceremonies role, with a representative from Santa Rosa Police as the honor guard, and Julie Craig of Transcendence Theatre Company performing the National Anthem. Jean Schulz, president of the Schulz Museum's board of directors, and Paige Braddock, chief creative officer of Charles M. Schulz Creative Associates, will share remarks. USPS's Finance & Strategy Senior VP Luke Grossman and special guest Snoopy will present the stamp dedication and reveal.
A signing and photo ops will follow the ceremony. Stamps and USPS commemorative products will be for sale at the museum from 11:00 am–1:00 pm.
For event info, visit schulzmuseum.org/stampceremony.
About the Schulz Stamps
The United States Postal Service (USPS) presents a new set of stamps in honor of the centennial of Peanuts creator Charles M. "Sparky" Schulz (Nov. 26, 1922–Feb. 12, 2000).
The set features 10 designs (Charlie Brown, Lucy, Franklin, Sally, Pigpen, Linus, Snoopy & Woodstock, Schroeder, Peppermint Patty, and Marcie) repeated twice on a pane of 20 stamps, with a 1987 photograph of Schulz at the center. The stamps are available at usps.com and nationwide starting Sept. 30 (availability at individual post office locations varies).