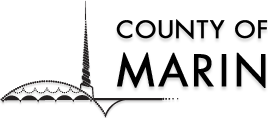 Marin County's 2022-23 property tax bills – 91,939 of them – were mailed to property owners September 30. This year's tax roll of $1,331,681,277, is up 5.47% over last year.
Property tax bills are mailed annually in late September and are payable in two installments. The first installment is due November 1 and must be paid on or before December 12 to avoid penalty. The second installment must be paid by April 10, 2023. Both installments may be paid with the first installment.
Property tax payments can be made online at www.marincounty.org/taxbillonline or by phone at (800) 985-7277. The tax collector's online and telephone payment service uses a secure internet portal and there is no service fee when paying with an electronic check (e-check).
Property owners who have not receive a tax bill by mid-October, particularly those who have recently purchased real estate in Marin, should contact the Tax Collector's office. Failure to receive a tax bill does not relieve the taxpayer of the responsibility to make timely payments.
For questions about property tax billing, contact the Tax Collector at (415) 473-6133 or by email. The Tax Collector's office is in Suite 202 of the Marin County Civic Center, 3501 Civic Center Drive, San Rafael; office hours are 9 a.m. to 4:30 p.m. Questions about assessed values are best answered by the County Assessor at (415) 473-7215.
Parcel tax exemption information and forms are available at marincounty.org/propertytaxexemptions or can be obtained directly from the district that offers the exemption. Parcel tax exemption eligibility and filing deadlines vary by district and are administered by those districts, not the Tax Collector.
The California Mortgage Relief Program covers financial assistance for property taxes. Homeowners must have faced a pandemic-related financial hardship and have missed one property tax payment before May 31, 2022. Funds received do not have to be paid back, and there is no cost to apply. Learn more at www.CAMortgageRelief.org, call the contact center at 1 (888) 840-2594, or email at info@camortgagerelief.org.
The State Controller's Office will begin accepting new Property Tax Postponement (PTP) applications on October 1. To be eligible for PTP, the applicant must:
-be at least 62, or blind, or have a disability;
-own and occupy the home as your primary place of residence;
-have a total household income of $49,017.00 or less;
-have at least 40% equity in the property; and
-not have a reverse mortgage.
Go to the SCO website for more information. Call 1 (800) 952-5661 or email the SCO with questions about payment postponement.