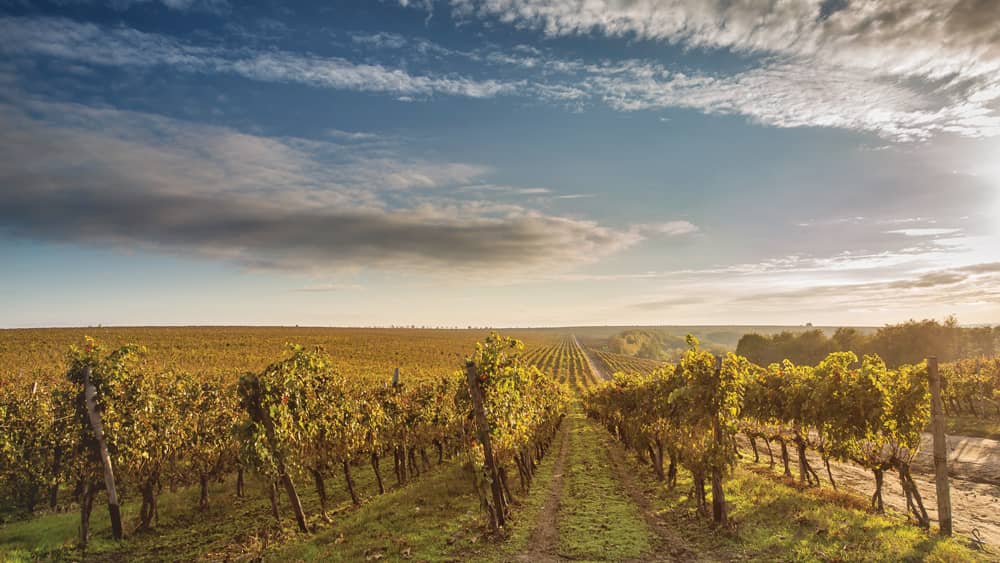 What a long, strange trip it's been. Five years ago the North Bay was devastated by wildfires that destroyed thousands of homes and housing units–5,297 in Sonoma County, according to CalFire data, and another 655 homes in Napa County. Thirty people perished in the fires.
The traumatized population clawed its way back to regroup, rebuild and come to terms with a disaster so huge that our lives would never be quite the same again. Just when it felt like we'd survived the worst, a global pandemic kept us locked down for months and brought commerce to a standstill.
Yet despite the fires and pandemic, the city of Santa Rosa added population between 2010 and 2020, growing by 3%, from 167,815 to 173,628. There was a slight decrease in 2020 and 2021, but the city's population is expected to increase to 204,795 by 2030, according to the Association of Bay Area Governments (ABAG). Projections by ABAG prepared in 2020 also call for the population of Santa Rosa to reach 223,060 by 2040.
As population grows, housing availability must also keep pace. The California Department of Housing and Community Development (HCD) is the agency tasked with projecting statewide housing needs, and it allocates that information to each region in the state. For the Bay Area, ABAG distributes a regional housing needs plan (RHNP) to each city and county within its region. For the planning period of 2023 to 2031, ABAG says Santa Rosa is required to plan for 4,685 new housing units. Of this total figure, 1,919 units must be for affordable to lower-income households, 701 units must be for affordable to moderate-income households, and 1,995 units for affordable to above-moderate income households. (See "Defining Affordable Housing" on page xx.)
Completing fire rebuilds
In Sonoma County, as many as 8,444 housing units for all incomes—the majority in the above moderate income range—were supposed to be approved between 2015 and 2023. That didn't happen.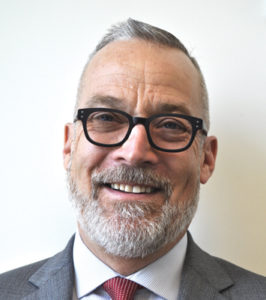 "In California, we are facing a housing crisis of epic proportions, and it's going to take all of us, working together, to solve it," said the state's Attorney General Rob Bonta in a recent press release. "The California Department of Justice's Housing Strike Force is working closely with state and local partners to enforce and defend state housing laws and support California families wrestling with the high cost of housing. We will continue to work with the Department of Housing and Community Development to enforce our housing laws to alleviate this ongoing crisis."
During the 2017 fires, called the "Sonoma Complex," more housing was lost in one night in Sonoma County than had been created over the seven years prior, according to Tennis Wick, director of Permit Sonoma, the county's planning, permit and fire prevention agency. "The disaster illuminated the vulnerability of people across all socio-economic levels, as well as the consequences of a lack of housing on individual, social and economic recovery."
Soon after the fires, Permit Sonoma set up a resiliency permitting process to expedite permitting so rebuilding could get underway quickly. "We have since brought the resiliency permitting in-house to make sure that we infuse what we learned in all parts of the practice," says Wick. "We are a pro-housing county. We are working with community partners like developers and housing service providers through our Housing Element, our plan to eliminate barriers to housing and make development more clear and predictable over the next eight years."
The newest data on the Permit Sonoma website regarding fire rebuilds reveals that 1,085 structures (or 64.8% of the rebuilds) have been completed in areas of the county outside the city limits of Santa Rosa impacted by the fires. Another 418 are under construction, 96 have permits issued with construction pending, 66 have a permit review in process, and nine parcels have been withdrawn. Within Santa Rosa city limits, the newest data posted on the city's website claims that 2,156 fire rebuilds have been completed, 310 are in construction, 44 have permits issued and construction pending, and another 294 are in permit review.
Rising prices and interest rates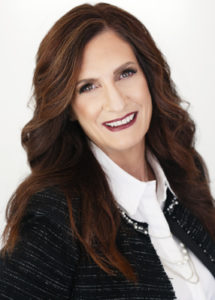 After five years, the Coffey Park neighborhood is almost completely rebuilt, while homes lost in the Mark West area are in various stages of development, says Lisa Wittke Schaffner, CEO of North Coast Builders Exchange. "Many are completely rebuilt, some are still in the design/permitting process, and others are still empty lots with old foundations still exposed, which is also the case with the Fountaingrove area. In some cases, homeowners are still trying to get their settlement money from PG&E."
Some of the biggest challenges to meeting housing construction goals is the ability to get materials and a shortage of skilled workers, adds Schaffner. "Materials are also rising in price. A builder can budget for price increases, but can't budget for the time lost waiting to get the pieces needed to get a structure built. There's so much uncertainty of when particular materials will arrive, and if even one subcontractor gets behind on their portion of the project, it messes up the entire timeline."
Other factors are making it harder to get new projects off the ground, she adds. "Just this year we've seen a sizeable increase in interest rates, and that's not helping at all. This increase makes it more expensive now to get a construction loan, and make it harder to sell a house."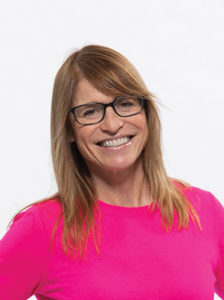 Further delaying new construction is the lack of political will to build 30,000 new housing units in Sonoma County, which was an earlier goal set to be completed by the year 2025, adds Schaffner. "Citizens don't want those kinds of numbers, and every time we want to build up in height [multiple floors], there's opposition or even lawsuits."
Jen Klose, executive director of Generation Housing, says she hasn't heard much complaining lately against proposed multi-story buildings for housing. "But there is a contingent of people who oppose building up, especially if they think it would reflect on the character of downtown Santa Rosa. It's a small group of people with a loud voice. Yet most people believe we need to be investing in the downtown core and making sure that our downtown centers are good places for young professionals and young families to live, work and play."
Who can afford what? One term batted around frequently is "workforce" housing. Klose says the State of California defines that category as housing priced for people in the 80 to 120 percentage of area median income. "Think teachers, x-ray techs and construction workers. And this is a huge gap in Sonoma County––people who earn too much to qualify for deed-restricted affordable housing, but not enough to afford market rate housing without being cost-burdened, which means spending more than 30% of your income on housing."
Political will and priorities
Like Schaffner, Klose says overcoming the lack of political will to build new housing is paramount. "We have to be successful to get public and political will and action to create the policies necessary to lower the barriers to housing and stand up to the loud people who oppose it," she says. "At the same time, it's difficult to get projects to break even here."
People sometimes conflate the idea of political or public will with their values, goals or priorities. "We have identified housing as our No. 1 priority in this county, so even if it hurts you personally in some way, having political will means you will take action to work toward that priority," says Klose. "Even if it impacts your budgeting, and even if you upset a few folks and maybe some of your constituents."
Generation Housing is engaging and educating elected and appointed community leaders about the importance of supporting new housing very publicly as well as quietly behind the scenes. "The connection between housing and the health of the local community is critical, and it's possible to be both for housing and for the environment."
Meeting Goals
In the latest version of the City of Santa Rosa's Housing Element, a state-mandated report that documents the current conditions and future needs of housing in Santa Rosa, the city has set a goal of building as many as 24,000 new homes by 2050, with a focus on "density in downtown and neighborhood centers." It also calls for limiting development in the wildland urban interface area (WUI) to what is currently allowed, "with a heightened focus on evacuation safety and efficiency," and sets a goal of improving east-west connections for biking and walking. The Housing Element is a key component of the city's general plan update; the newest version was released in June.
Housing Units on the Drawing Board, Under Construction
Numerous future multi-family housing units have been proposed in the City of Santa Rosa, with some still in the design review process and others moving through other processes. In most cases the projects are described by the city as "market rate" and "affordable" units, and many are planned for the downtown area, including:
1 Santa Rosa Avenue: A seven-story, mixed-use building with 119 housing units.
420 Mendocino Avenue: A six-level building with 116 housing units, and onsite parking provided by a 72-space mechanical parking garage.
425 Humboldt Street: An 8-story, mixed-use apartment building with 95 residential units built above two stories of parking.
556 Ross Street: An infill development of an eight-story, mixed-use building with 109 residential units.
The Flats at 528 B Street: An infill development of a five-story building with 24 housing units on three floors.
Pullman Phase II, Building C: A five-story, 40-unit residential building next to the Pullman Phase I building, which is currently under construction, located near Wilson Street at West Ninth Street and three blocks from the SMART downtown rail station.
Avenue 320: Near the corner of College Avenue and Morgan Street, a 20-unit multi-family apartment building redeveloped from an existing structure, and construction of a new four-story, 20-unit building fronting Lincoln Street.
Meanwhile, several housing projects are currently under construction in Petaluma:
Brody Ranch subdivision: Located at 360 Corona Rd., comprised of 199 units total, including 59 detached single-family residences and 138 condos.
Riverfront 2020: Located at 500 Hopper St., consisting of 134 single-family units, 39 townhomes, and 100 apartments, together with a 120-room hotel and 60,000 square feet of office space.
Quarry Heights: Located along Petaluma Blvd. S, the project consists of 272 single-family homes and townhome dwellings
North River Apartments: Located at 368 and 402 Petaluma Blvd. N, 184 units are being built in two buildings ranging from three to five stories in height.
MidPen Affordable Housing Project: Located at 414 Petaluma Blvd. N., the four-story building includes 43 units, targeted as rentals to households earning between 30% and 80% of area median income (AMI).
PEP Senior Housing: Located at 951 Petaluma Blvd. S, 53 one-bedroom units are being built for seniors of low and very-low income levels; 25 of the units are identified for senior veterans.
In the Sonoma Valley, a draft environmental impact report was submitted in August for the future development of the former Sonoma Developmental Center site in Glen Ellen. In its latest iteration, the project––likely still many years from reality––would create approximately 1,000 housing units, with 283 units of affordable housing.
Sources: City of Santa Rosa, City of Petaluma
Affordable Housing
HCD designates "very low income" as earning less than $58,150 annually for a family of four. Low income is from $58,150 to $93,050; moderate income is from $93,050 to $103,300; and above-moderate income is above $103,300.
Understanding Housing Definitions
Affordability Gap: The difference between the home price a household can afford and the current market price of a typical home for that household size. A deficit or shortage in affordable housing for a region is the difference between the number of affordable homes available and the number of homes needed to house all of that region's low-income residents.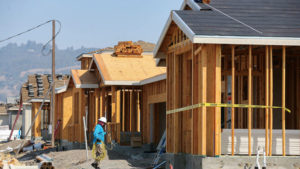 Affordable Housing: A home is generally considered affordable if the household pays 30% or less of their gross income (before taxes are taken out) towards rent/mortgage payments. The term usually refers to homes affordable to people with low, very low and extremely low income, including low-wage working families, seniors on fixed incomes, veterans, people with disabilities and the homeless. There are different kinds of affordable homes, including public housing (owned by the local housing authority), Section 8 vouchers that help people rent privately owned homes, and privately-owned housing developments with restricted rents. In the Bay Area, many affordable homes are built and managed by nonprofit organizations.
Area Median Income (AMI): A term of art used by some federal programs to describe published income standards for various areas of the country that are used as benchmarks for determining households' eligibility for federally funded programs. For example, homebuyers assisted with HOME Investment Partnerships Program or Community Development Block Grant Program funds generally must have incomes at or below 80% of area median income. AMIs are calculated and published annually by the U.S. Department of Housing and Urban Development (HUD). "Median" means that half of all households in the area are estimated to have more than this amount of income.
Fair Market Rent (FMR): Rental rates set by HUD, that represents the estimated monthly rent for a modest apartment. FMRs determine the eligibility of rental housing units for the Section 8 program and serve as the payment standard used to calculate subsidies under the Rental Voucher program.
Infill Housing: New homes or apartments built on smaller tracts of land, often in older neighborhoods, urban renewal areas or inner cities.
Low Income: A person or household with gross household income below 60% AMI, often including receptionists, preschool teachers and security guards, or 80% AMI, often including construction workers, firefighters, and teachers in the Bay Area (depending on program eligibility requirements) adjusted for household size.
Market-Rate Housing: Housing built by for-profit developers with private capital for people above 120% AMI, adjusted for household size. This often includes doctors, lawyers and technology workers.
Moderate Income: A person or household with gross household income between 80% and 120% of AMI, adjusted for household size, often including registered nurses and police officers. This housing, also called Workforce Housing, is typically built by for-profit developers in exchange for incentives offered by local jurisdictions (density bonuses, etc.)
Rent Subsidies: Term typically used to describe HUD's Section 8 program, which subsidize the rent of low-income tenants in privately owned apartments and are typically administered by local housing authorities. There are two types of subsidies with only slight technical differences—certificates and vouchers. Generally tenants pay 30% of income for rent and utilities and HUD pays the rest directly to the landlord. Some other HUD funding programs for supportive housing and special needs housing can be used for rent subsidies. Some local governments sometimes provide rent subsidies or stipends with their own funds.
Very Low Income: A person or household whose gross household income does not exceed 50% of AMI, adjusted for household size. This income category often includes preschool teachers, paramedics and retail clerks.
Source: generationhousing.org
The Volatile Rental Market
It's not only expensive to be a renter in the North Bay, there's not much apartment inventory to choose from. Here's a snapshot of rental prices and availability as of mid-August in Santa Rosa, San Rafael and Napa, as compiled by San Francisco-based Zumper, the largest privately owned online rental platform in North America.
In only one month, between July and August:
The average rent for a studio apartment in Santa Rosa decreased by 37% to $2,000, the average rent for a one-bedroom apartment increased by 18% to $2,000, and the average rent for a two-bedroom apartment remained flat. In August, there were 77 apartments available for rent in Santa Rosa, with two-bedroom units the most common.
The average rent for a studio apartment in San Rafael increased by 3% to $2,963, the average rent for a one-bedroom apartment increased by 2% to $2,200, and the average rent for a two-bedroom apartment decreased by 7% to $3,250. In August, there were 40 apartments available for rent in the city, with one-bedroom units the most common.
The average rent for a one-bedroom apartment in Napa increased by 18% to $2,345 and the average rent for a two-bedroom apartment increased by 15% to $2,935. Two-bedroom apartments are the most common (33 listings available in mid-August), and studio apartments are the least common, with only four listings posted.
Source: zumper.com