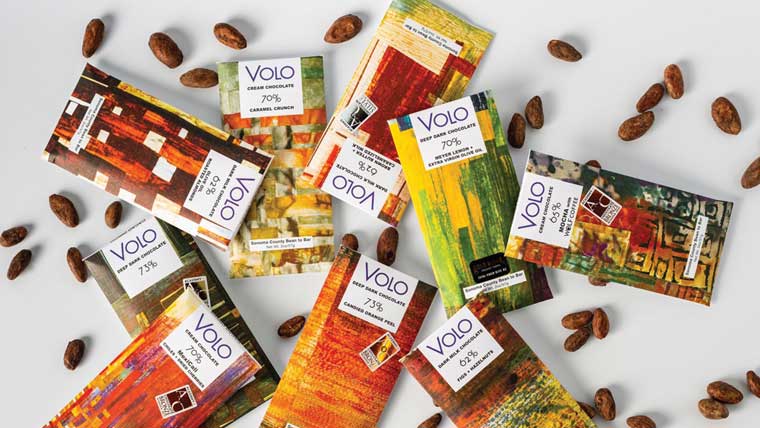 Sonoma County got a bit sweeter in 2016, when Susan and Jeff Mall started their Windsor-based company Volo Chocolate.
While working as co-chefs in a boutique hotel in Baja Sur, Mexico, Susan and Jeff discovered some cacao in the restaurant's kitchen left by the previous chef.
"That got us to thinking, 'I wonder how hard it is to make chocolate?'" Together with the help of their restaurant coworkers, many of whom had families that made traditional chocolate, they began making their own. After 18 months abroad, the two returned to Sonoma County and opened their business.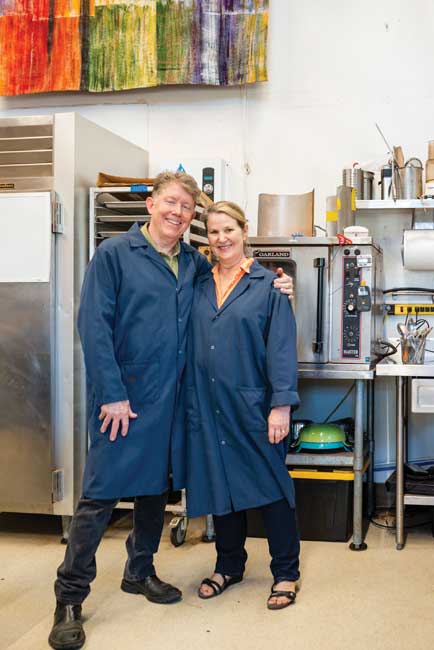 Deeply inspired by their adventures in Mexico, their earlier chocolates were based on Mexican flavors like sea salt and cinnamon. They have since expanded to a wide range of delectable options.
One of Susan's favorites is their Mexi-Cali, with dried chiles and dried cherries, while Jeff loves the 73% deep dark chocolate. They both reach for the 62% dark milk with olive oil roasted almonds.
Volo is trying out some new items like chocolate salted caramels, as well as introducing some seasonal chocolate bars. Their most recently developed flavor, "El Pumpkin Spicy," is far from the typical pumpkin spice. This bar includes toasted pumpkin seeds, mango and Tajin, once more drawing inspiration from Mexican flavors.
Susan and Jeff believe that their approach is what sets them apart. "We look at chocolate as a food, not a candy. We come up with flavors that are distinct, but subtle," says Jeff. They feel their culinary background guides their process in balancing flavors and coming up with new varieties.
You can find Volo Chocolate online at volochocolate.com, as well as local grocery stores, tasting rooms and specialty shops in Napa and Sonoma counties.