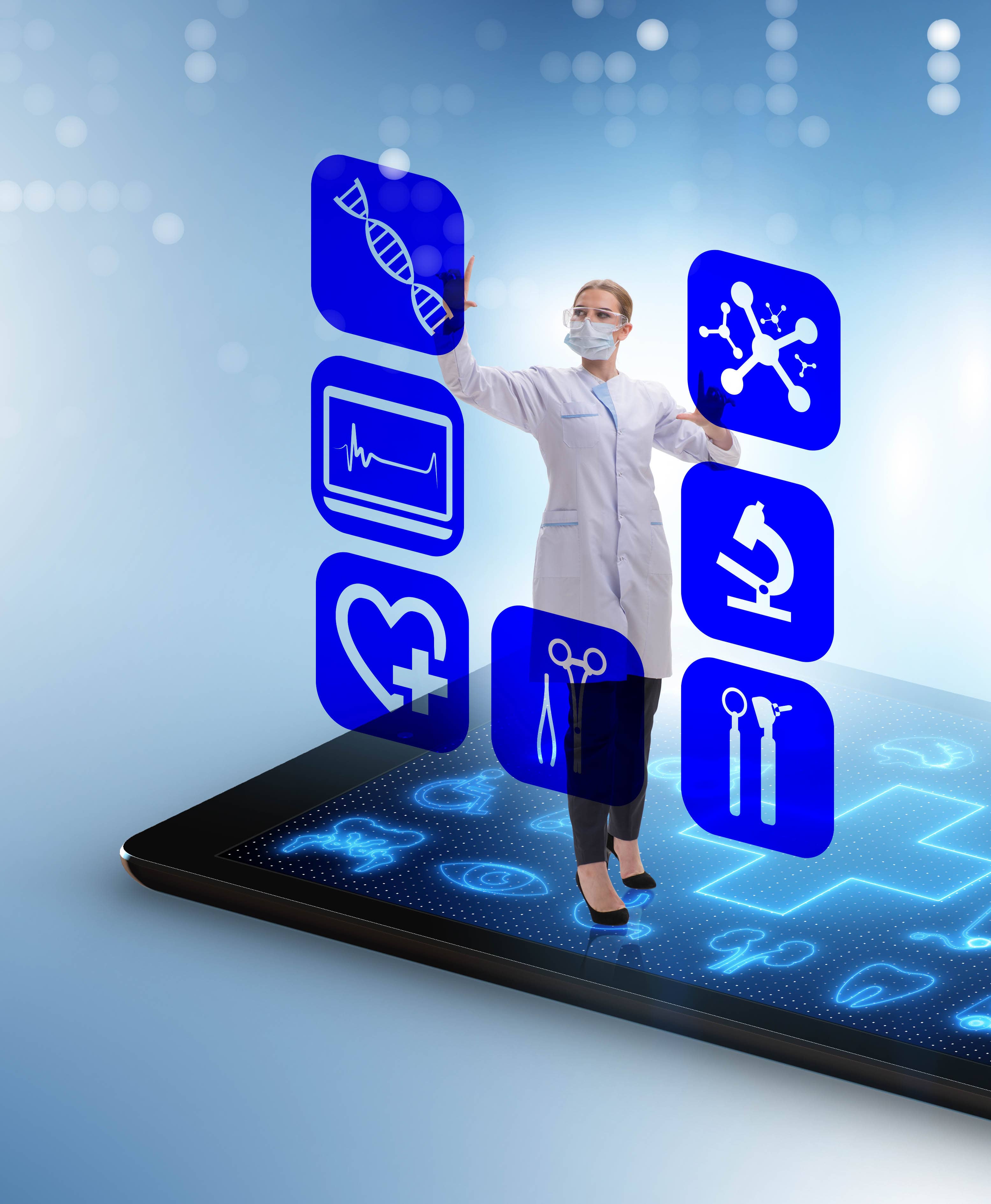 From a place in the shadows of the medical world, telehealth suddenly went mainstream in 2020, when the COVID-19 pandemic and its shelter-in-place orders made remote methods the only way for most people to access health care services. At the time, virtual appointments were a novel experience for many patients, but the concept of delivering medical care from a distance is far from new. One of the first suggestions for incorporating it into medical practices came in 1879, when The Lancet, a respected medical journal founded in 1823, published an article suggesting that a recent invention—the telephone—could reduce the number of unnecessary visits to doctors' offices. Telemedicine continued to advance, and in the early years of the 20th century, radio came into the picture. Among its uses, doctors on shore gave advice to medical clinics on ships at sea. Then, between 1961 and 1963, NASA used remote monitoring to evaluate the physical condition of astronauts during Project Mercury's six manned spaceflights. Now, widespread use of the 21st century's modern technology makes telehealth accessible to almost everyone and continues to increase its potential.
Perspectives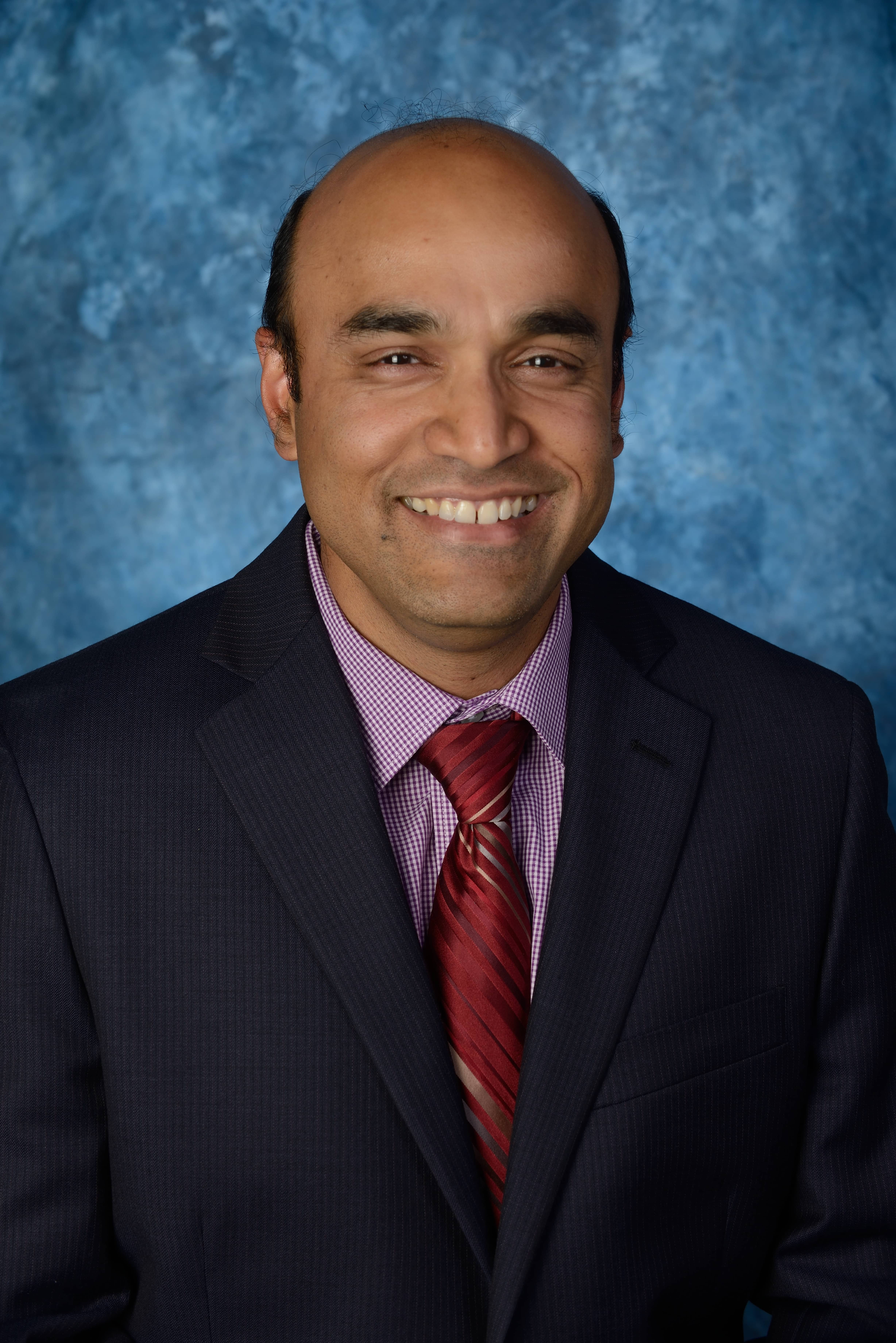 Dr. Abhijit Adhye is a specialist in internal medicine and vice president of the Providence Medical Group in Napa. His practice focuses on family and preventative care including weight management as well as patients with complex chronic diseases. He believes telehealth has added value for his patients as well as his practice, and one of the biggest advantages is convenience for patients who can't drive or take time off to go to his office. He finds that some things can be done easily over the phone, such as discussing test results or asking questions about a patient's symptoms to determine if an office visit is necessary. "Complex things like pain, that's a little tricky," he says, but some patients prefer telehealth for follow-up, because they don't have to wait for an appointment. He gives blood tests as an example. He can see a patient and order tests, and once they've received the results, they can review them together remotely. He used to schedule a follow-up appointment a week later, but that's no longer necessary, so a patient doesn't have to wait.
Adhye sees one or two patients a day using telehealth, but "I don't think it's ever going to be a big part of any practice" he says, because patients like the person-to-person interaction and the chance it gives them to establish a relationship. Nonetheless, it has an important place in his practice. "It's extremely convenient for a lot of patients," he says. He recalls receiving a call from a woman who had concerns about her elderly mother, who was unable to go to his office. He asked her to go to her mother's home, and he set up a Zoom appointment to evaluate the older woman. He finds that in-person appointments are often better, but they aren't always practical, and telehealth provides an easier option. COVID-19 patients are another example. He can have them check their own blood pressure and vital signs and tell him the results remotely, which allows them to stay home and avoid the risk of spreading an infectious disease. Then, if it's appropriate, he can prescribe Paxlovid, an oral medication, to treat the virus. Telehealth is also a convenient way to follow up with patients who have started taking medication for mental health conditions, and it takes only a short time, perhaps 20 minutes, making it an efficient method for monitoring.
Providence ExpressCare Virtual offers a remote option for patients who don't have time or are unable to visit a clinic for treatment of issues that aren't urgent. It's a separate service and not part of Adhye's practice, but he explains that it allows patients to ask questions after hours. "Patients like it because they have an option," he says, describing it as better than going to urgent care in some cases and less expensive. ExpressCare Virtual is available extended hours seven days a week and is accessible from a computer, tablet or smartphone. MarinHealth Network Clinics and Sutter Health also offer telehealth visits.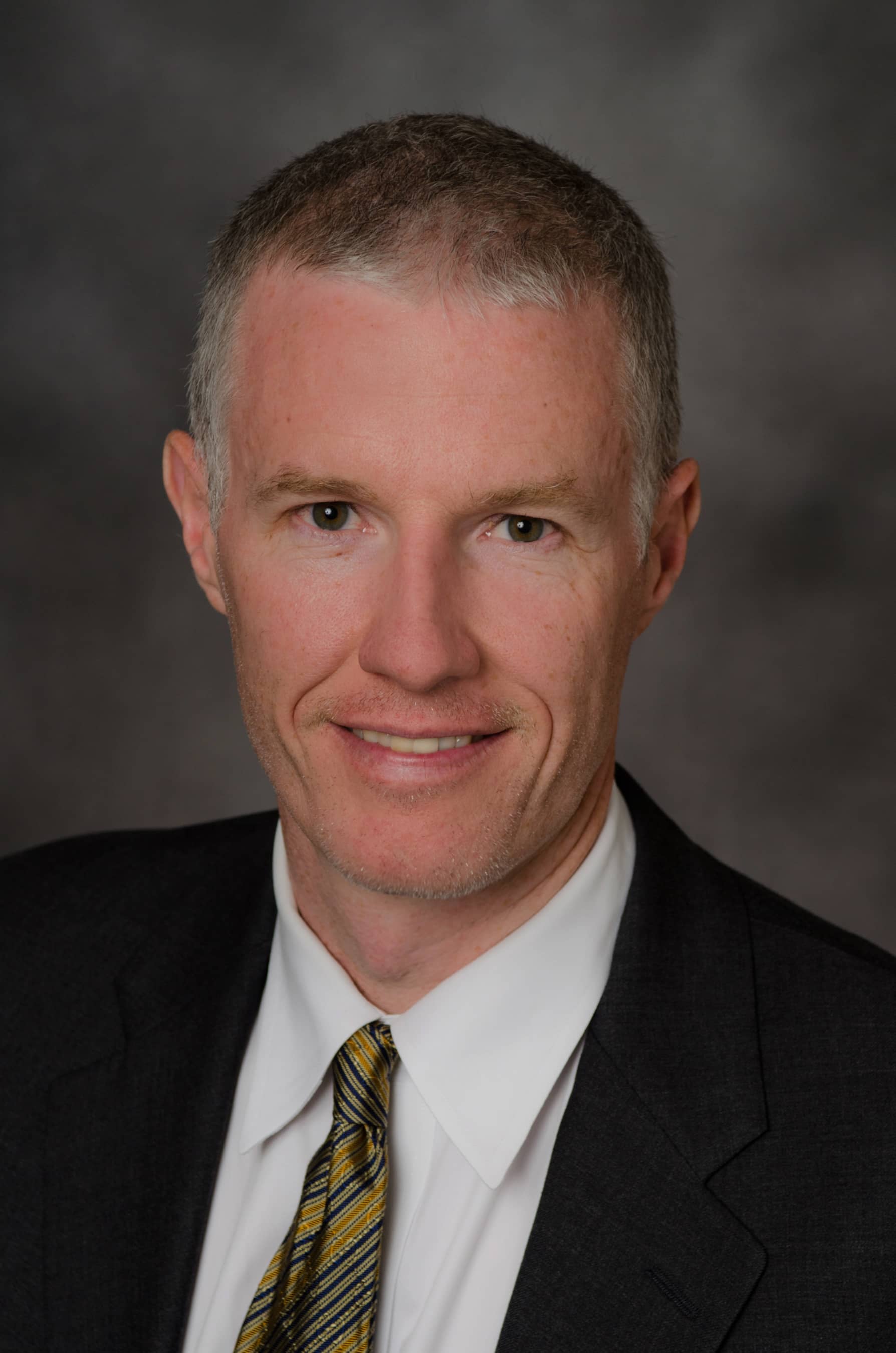 Dr. Brian Keeffe, a cardiologist in the MarinHealth Medical Network, was already using telehealth when the pandemic struck, but mainly for exercise testing and long-term follow-up, so his use of it was minimal. Then, "In February of 2020, telehealth exploded," he says.
It was the predominant method for delivering medical care by late spring of that year, and patients needed a compelling reason to visit his office. If they did see him in person, they had to wear masks, and he didn't recognize some of them, so he preferred to see them on a screen. Once vaccines became available, and people were immunized, remote visits became less necessary, and a hybrid model developed. Keeffe estimates that he now sees 70% of his patients in person and 30% remotely using telehealth, mostly when exams and EKGs aren't necessary. He explains that he can get a general sense of whether or not someone is well from observing them on screen during a virtual appointment, but he needs to listen to a patient's heart and lungs to identify problems. "I catch a lot of arrhythmia by listening through the stethoscope," he explains, adding that he can order a test or send a heart monitor to a patient, but an in-person examination is preferable.
Telehealth goes beyond diagnosing ailments to be beneficial in other ways. Keeffe finds it useful for explaining test results because he can share his screen with patients and make visual presentations. "For doctors and patients, it's efficient," he says. He also envisions a future with physicians across the country and around the world collaborating with global experts on behalf of their patients.
Keeffe believes that one of the biggest advances in telehealth is the use of health portals, which give patients access to all their medical information online on a secure site. Doctors post summaries of examinations on the portals; labs enter test results; and patients can communicate with their care providers. "Patients have access to all the information," he says, but while he is familiar with the medical jargon, his patients might not understand the terminology. As a result, the need for communication is greater, but he takes the time to connect with patients and makes sure they understand what they're seeing. "They might think something is wrong when the tests say something is normal," he says, and he can connect with them via the portal within minutes to reassure them, rather than having them worry while they wait three weeks for an appointment. "I think it's an effective way to ask questions and learn about things," he says.
Bridging the behavioral-health gap
While telehealth might seem like an unlikely choice for emergency departments, telepsychiatric services in particular play an important role. "It [telehealth] has always been there, but with patients having limited access to primary care physicians and specialists during the pandemic, its use has increased," says Dr. Nicholas Lopez, emergency department medical director for Providence Queen of the Valley Medical Center in Napa. He explains that the volume of mental health issues increased during the pandemic, but the availability of psychiatrists and mental-health caseworkers is limited, especially at night and on weekends. If individuals experiencing a mental health crisis are deemed to be a danger to themselves or others, section 5150 of the welfare code allows a law-enforcement officer or mental health professional to involuntarily commit them for 72 hours. First, though, they go to the hospital for evaluation for a 5150 hold, and if a psychiatrist isn't on site, telehealth allows a professional to evaluate them remotely to determine if they meet the criteria for commitment. A qualified team could be a psychiatrist, a licensed clinical social worker or both. "We need every bit of expertise we can get," says Lopez. He points out that they can determine if a patient should be admitted for 72 hours, but if it's a borderline case, they might also determine that a patient doesn't need to be admitted and is safe to release. In addition, a telehealth consultation might help with medication management if that's causing the problem. "We're not experts in every little thing," he says, and telehealth is a valuable resource for providing better care.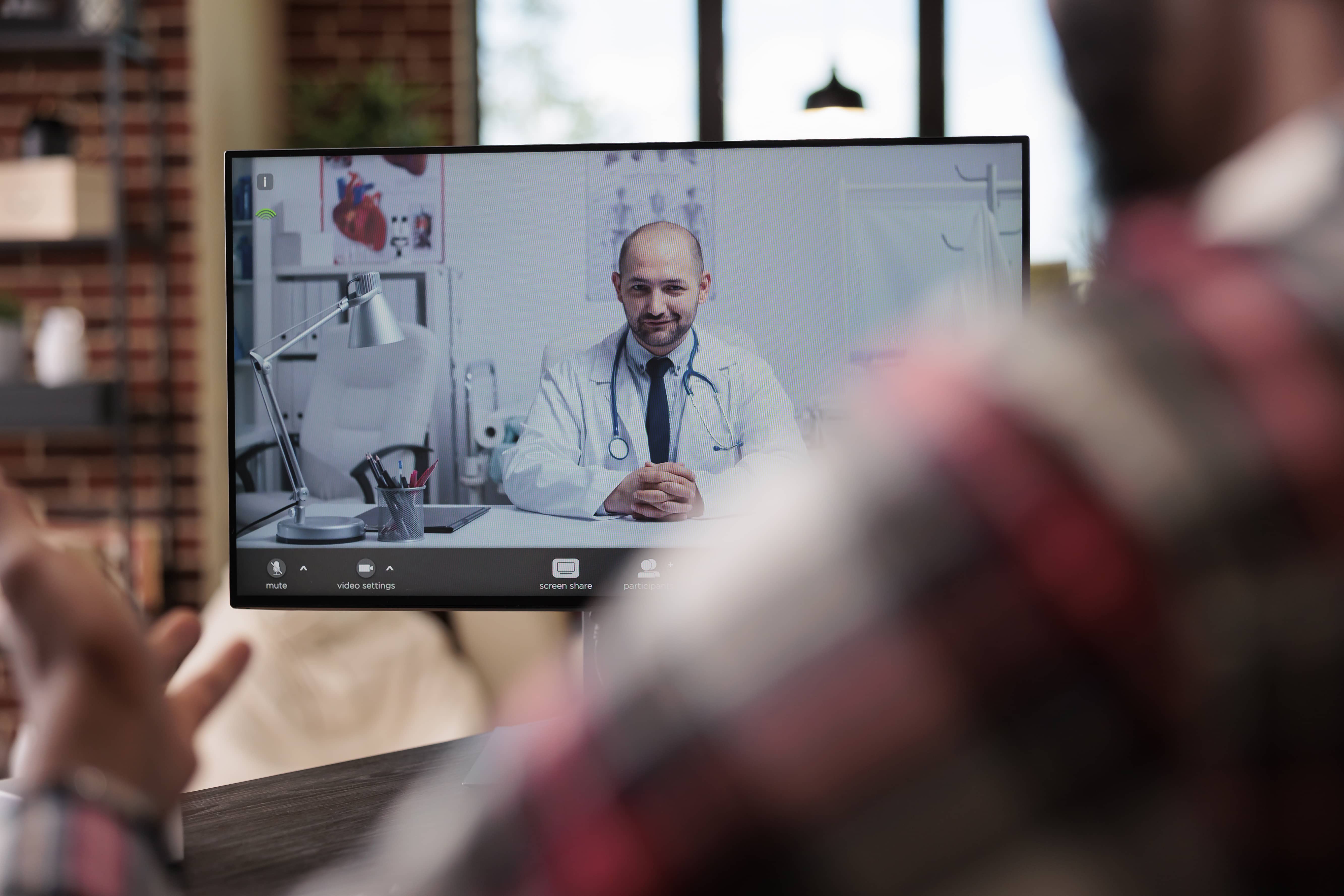 Queen of the Valley isn't designated as a psychiatric unit, so if a patient qualifies for a 5150 hold, emergency department personnel have two options. They can call Napa County Health and Human Services, which offers mental health crisis services and has a crisis stabilization unit. Then if a patient meets the criteria, and the unit has space, he or she can go there. Otherwise, psychiatric patients stay in the emergency department until the Crisis Stabilization Unit, or CSU, finds a place for them. "They can be here for their entire 72-hour hold," says Lopez, and he explains that two problems result. The patient doesn't receive definitive care in a small emergency department, and he or she is taking a room that another patient might need. "Behavioral health is just such a struggle. If you had a patient who needed surgery, and you didn't have a room, it would be a problem. As fantastic as telehealth is, it's only a bridge to definitive care," he says, and it would be better for the county to find ways to provide the facilities needed to deliver the best care.
He adds that while the emergency department uses telehealth for telepsychiatry only, the hospital can use telehealth to help treat in-patients with infectious diseases, and night-time ICU nurses can confer with ICU physicians using telehealth when a need arises. In addition, small hospitals like Queen of the Valley can access doctors in specialties they don't have, such as hematology and dermatology, which has a strong track record in diagnosing conditions remotely.
The patient's role
For a telehealth consultation to be productive, patients play an important part. Adhye explains that three years ago, when telehealth was new to the public, people didn't prepare for appointments, and some patients had unsatisfactory experiences and don't feel comfortable with distance medicine. They can, however, take steps to help make a virtual consultation a positive experience that meets their needs. "Be prepared as you would prepare for a regular appointment, like you would in person," he advises. He suggests having a list of questions to refer to, and "Make sure your computer is on and that you have a good Internet connection," he adds. He also suggests asking at your doctor's office if your physician is comfortable with telehealth and how you can make the most of it, because people aren't always aware it's an option.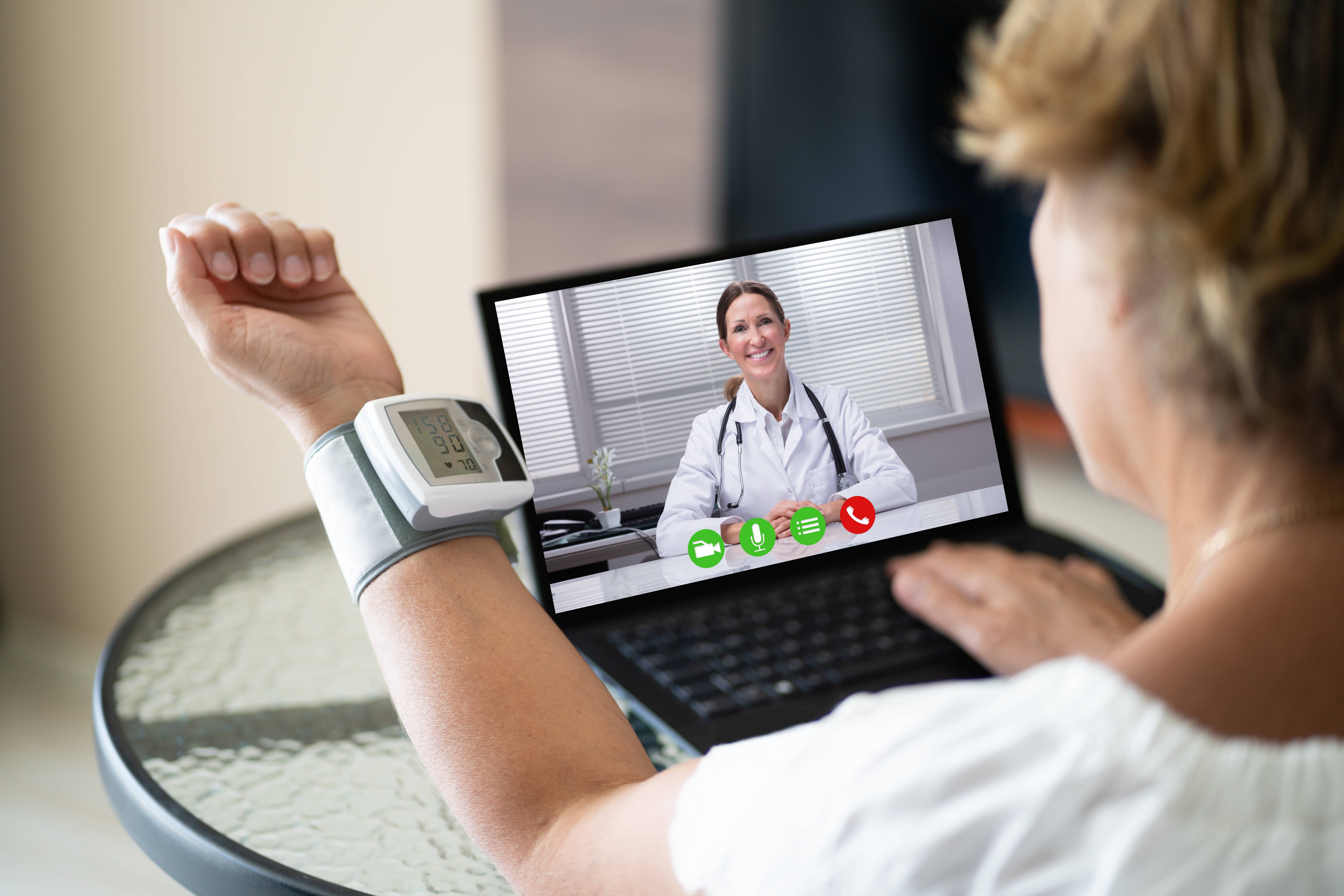 "A lot of it is simple IT," says Keeffe. Patients need a good device with a reliable connection, but not everyone has that, and so they might experience a lag, or he might not be able to see them. He points out that not everyone can afford good equipment, and even if they do, telehealth requires technical savvy. "I have patients over 90 who are pros," he says, but some people need training, because they find technology intimidating and are hesitant to try it. The telephone is an option, but "I really shy away from phone calls," he says, because he needs to see how people are talking and breathing. "Being able to see people makes a big difference," he says, explaining that he can make a human connection and see facial expressions. He adds, however, "You need to make sure you're choosing the right patients," and sometimes he sends people to the emergency department, because he can't tell if they have a problem using teleheath.
Transformation
Although much of what physicians do is based on standard practices such as regular exams, a combination of health portals and telehealth is transforming health care in a major way. Keeffe explains that he can take care of his patients as events flow, and when he sees the results of examinations and tests, they can too. They can send messages to him using the portal, and he has several ways to connect with them and can respond within minutes. He can also send notifications to a patient on a mobile phone, which he finds amazing.
Currently, Zoom for Healthcare, a specialized platform for telehealth, is the standard, although Webex for Healthcare is an option and Microsoft Teams allows medical staff to collaborate. Zoom, however, was created for business meetings more than telehealth and has weaknesses. "The clinical model works pretty well," says Keefe, but what he'd like to see in the future is a system of waiting and examination rooms. "If I'm doing Zoom and have 10 patients scheduled, I would like them to be in virtual waiting rooms," he says. With such a platform, an individual in the first waiting room would check in and then go to a second waiting room to report the results of a blood pressure check and confirm medications. After receiving notification that steps one and two are complete, Keeffe would invite the patient into the examination room. Following the exam, the patient would go into another room for the check-out process and to schedule tests, if required. "Zoom's not set up that way," he says, pointing out that breakout rooms are meant for conferences and are too complicated for the kind of medical appointments he'd like to see. "The pre and post stuff doesn't happen," he says, and office staff makes calls after appointments, but many people don't answer their phones. "Fifteen minutes with me might be a 30-minute total visit," he says, and he'd like a seamless system to coordinate everything.
It's a vision for the future, and meanwhile, technology continues evolving to make telehealth increasingly easy and efficient so that the experience will be beneficial for both physicians and patients. Not every type of service is appropriate for virtual visits. Imaging tests and blood work must be done in person, and some diagnoses require a hands-on approach. In addition, insurance companies might not cover some services. The advantages, though, are substantial. Telehealth reduces costs, is convenient, saves time and makes care accessible for people with mobility issues and those who live in remote areas without a doctor or clinic nearby. It's a new world of health care with the potential to reach everyone, and that's why with new iterations, it's here to stay.
Varieties of telehealth
Medical professionals make use of telehealth in a variety of ways.
Synchronous allows physicians to communicate directly with patients and other professionals in real time using a device such as computer or telephone.
Asynchronous involves recording data, images or messages to share with a physician later.
Remote Patient Monitoring allows a health aide to take measurements such as weight, blood pressure and heart rate and send them to a physician.
Source: Harvard Heath Publishing, Harvard Medical School
Telehealth for kids
Stanford Health offers tips for virtual visits for children. Among them are the following:
Make sure the camera is on and adjust it to focus on the young patient.
Check to make sure the audio isn't muted and make sure the device's volume is on.
Find a quiet space that's free from distractions.
Adjust the lighting. A well-lit room with lamps or overhead lights and limited natural light works best.
To find out more about virtual visit best practices and get a virtual visit checklist, go to www.stanfordchildrens.org/en/telehealth
Source: Stanford Medicine, Children's Health