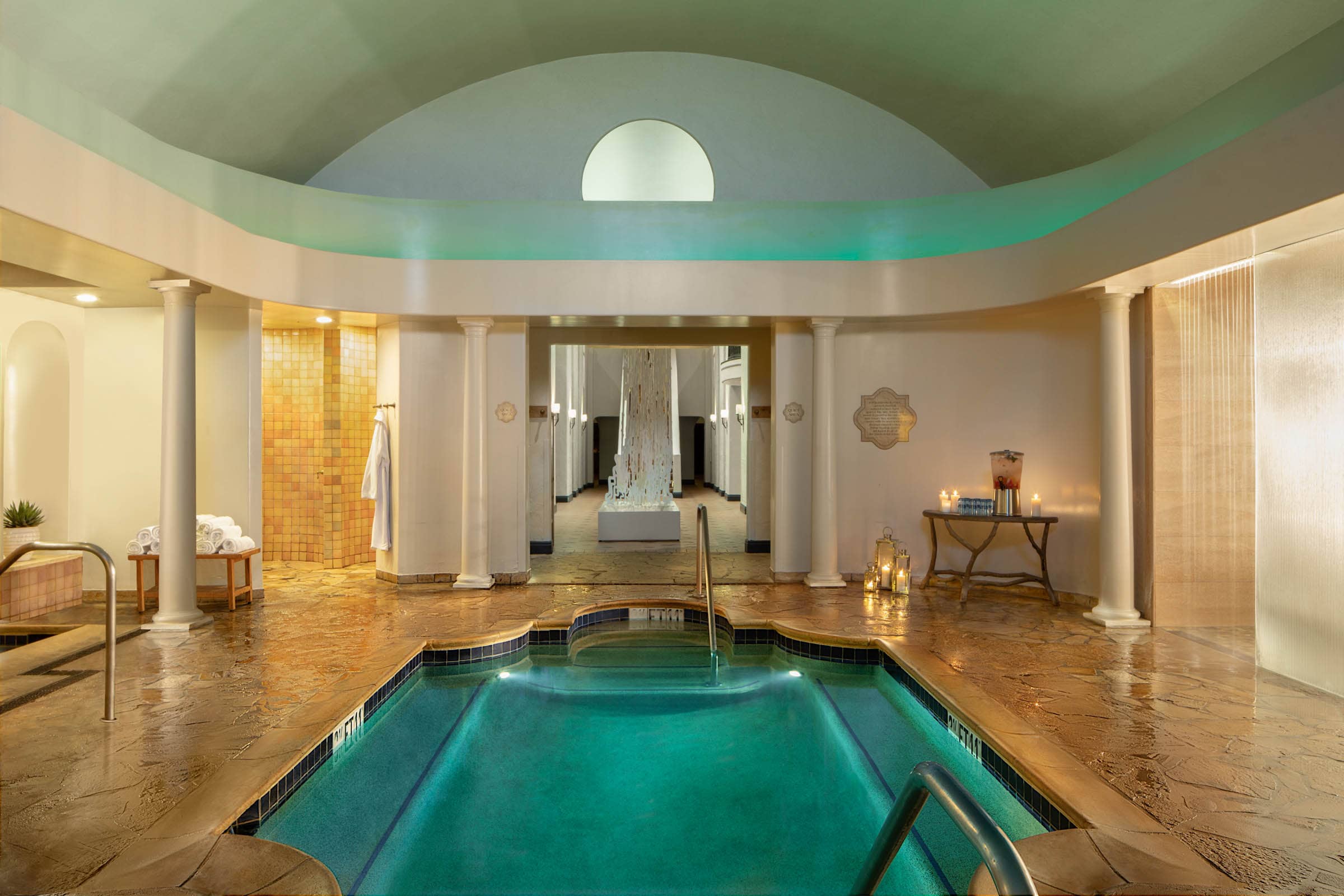 The Fairmont Sonoma Mission Inn and Spa in Sonoma, CA. Photographed by Lisa Romerein.
As locals and visitors recover from the stress of the initial phases of the COVID-19 pandemic, North Bay hotels and small businesses are aiding them by developing a unique brand of wellness tourism. The North Bay's take on the concept emphasizes long-standing natural resources like hot springs and local practitioners of healing arts, like yoga.
Together, resorts, studios and product manufacturers are helping travelers restore balance and integrate lessons from vacation experiences into everyday life.
"Many people are just now making their first or second 'getaway' trip. Research shows they have experienced emotional and physical trauma resulting from the pandemic. They want to make sure their mental, physical and spiritual needs are met," says Todd O'Leary, vice president of marketing and communications for Sonoma County Tourism.
O'Leary says a high number of people interested in wellness tourism are seeking a "sense of safety" from COVID.
"They also want to celebrate. In the first phase of the pandemic, many people could not have birthday parties, anniversary parties, attend concerts or go on corporate retreats. Now they're combining wellness experiences like forest bathing with missed milestones," says O'Leary.
Anne Dimon, president and CEO of the Wellness Tourism Association, a not-for-profit registered in Colorado, says the North Bay contains many secluded natural resources in close proximity and easily accessible to both locals and visitors.
"Wellness travel is often driven by the need and desire to get out in nature through activities such as cycling, hiking and walking. Local residents can help preserve the environment in multiple ways, from restoring natural areas to raising awareness about particular local species," says Dimon.
Learning from restrictions
Wellness tourism is defined as the practice of traveling and enjoying activities to boost health. The concept began gaining popularity in the North Bay in 2018, according to Jane Fellows, spa director for the Fairmont – Sonoma Mission Inn & Spa in Sonoma. In 2020, after travel restrictions were lifted, visitors became more interested in the idea.
"As soon as people could get away, they looked for experiences that had health benefits. They also wanted to socialize with friends, yet be calm and quiet," says Fellows.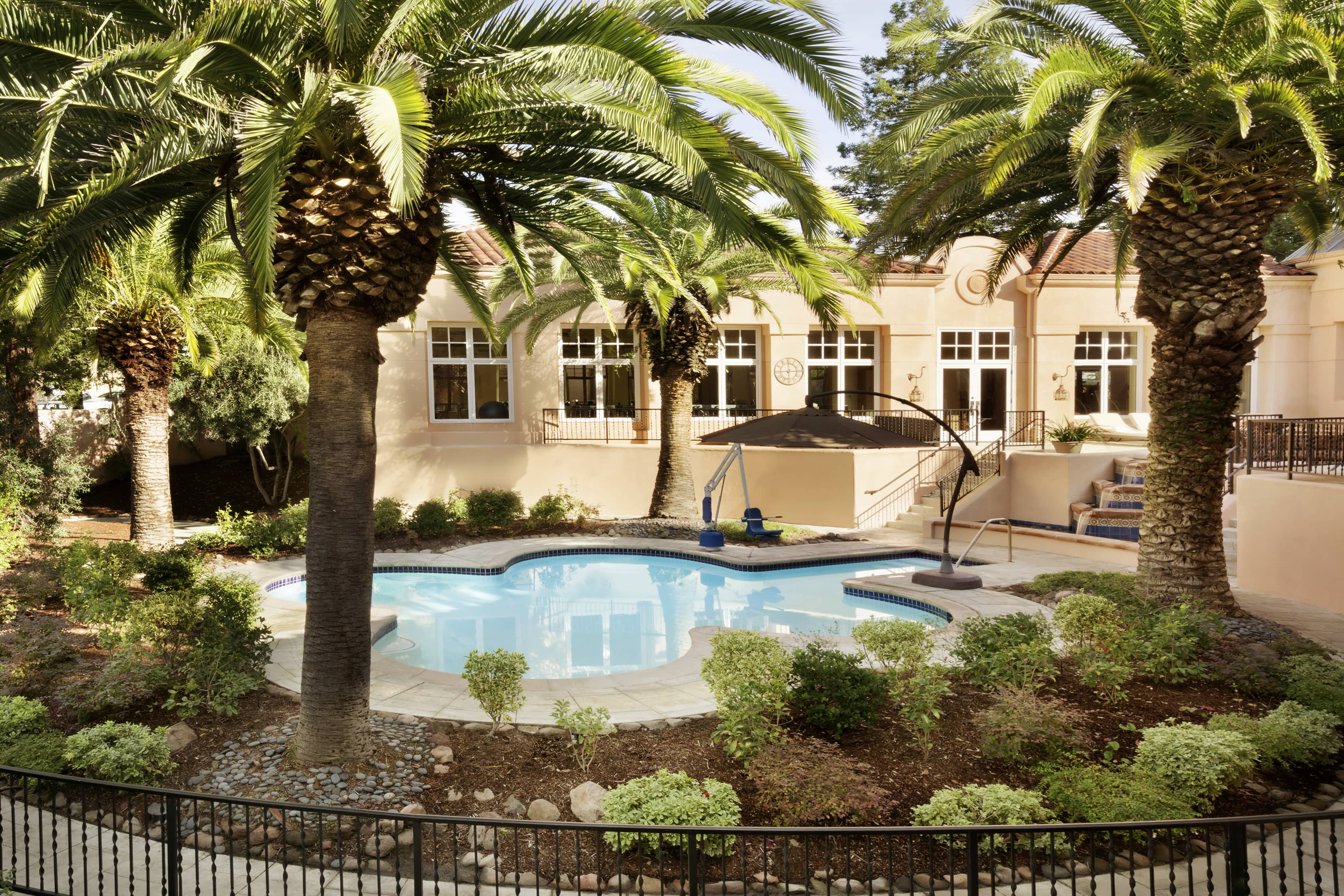 With a history of welcoming visitors that dates back prior to the turn of the 20th century, the Sonoma Mission Inn was well-positioned to meet such needs. Its staff still made substantial changes because of the pandemic.
"Many visitors come for the health benefits of our warm springs, which contain 27 different minerals. We added meditation classes, yoga classes, team-building hikes and competitions and tarot readings. We're becoming a one-stop shop where people can relax, find new ways to be active, and catch up on sleep for close to a full week," says Fellows.
In addition, the Sonoma Mission Inn reduced the number of seats in the spa, from 130 to 75. It made more efforts to explain its cleaning and sanitation measures to guests.
"Guests loved it, because it created a more special, exclusive environment. The way we let people know what we did to stay safe showed we are listening," says Fellows.
Over in Napa County, Bardessono Hotel & Spa and Hotel Yountville, both located in Yountville, set the right tone by starting with the staff.
"We begin our meetings with meditation. Creating a positive, relaxed energy really sets a great stage for productive time together," says Maritsa Victorian, director of spas for the two establishments.
Maintaining an open, relaxed environment through cozy outdoor patios and offering bicycles upon check-in has encouraged guests to feel comfortable.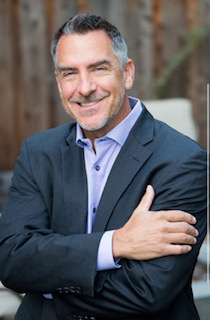 "Personalization is a key part of the hospitality culture at Bardessono and Hotel Yountville. We offer personalized wellness breaks for groups, which involve everything from yoga and sound healing to stargazing and breath work. [We also allow guests to choose where] to have spa experiences, on the patio or in the guest's room. We are constantly evolving to ensure our offerings create opportunities for guests to connect with each other and this beautiful environment," says Victorian.
Matthew Stewart, former interim director of sales and marketing for Bardessono and Hotel Yountville, says the pandemic changed travel behavior. Before, customers wanted to stay closer to home.
"They saw the Napa Valley and wine region as a safe haven, offering abundant and unique outside space options which gave comfort to guests. They have come for fine dining…in addition to the wine, [particularly to] Yountville. But we also aspire to be known for health and wellness, combined with memorable outdoor offerings and experiences," says Stewart.
One of the benefits of reopening hotels has been promoting the sale of local products and services.
Louise Hassen is the owner of Sonoma Apothecary, a Sonoma-based business that produces handmade soaps, oils and body creams. Hassen began her partnership with the Sonoma Mission Inn in June 2022.
"I started producing a massage candle specifically for them, with the logo of my company and that of the hotel. I also provided four other products for them to offer to guests staying in their Mission Spa Suites, including a charcoal scrub and a CBD bath fizzy," says Hassen.
"The massage candle requires lighting it, waiting and enjoying the moment, and then putting the melted wax on your body or your partner's body. The idea is to give people the chance to take a breath," says Hassen.
Other spa partnerships with North Bay businesses include Bardessono and Hotel Yountville's sale of NV Organics body products made in Napa County; The Lodge at Sonoma's sale of Sonoma Botanicals bath and body products, made in Sonoma; Osmosis Day Spa & Sanctuary's sale of everything from locally-made jewelry and clothing to bath and body products, including soaps from 8 Days A Week, made in Sonoma County and Bathing Culture, made in Marin County; and MacArthur Place Hotel & Spa's sale of UppercaseTea, made in Sonoma.
Sharing such brands builds awareness for the manufacturers and the region, says Tim Zahner, executive director of Sonoma Valley Visitors Bureau.
"Using locally-grown products like lavender in products made in the Sonoma Valley at a hotel in the Sonoma Valley helps people understand what Sonoma is all about: excellence, cooperation and thoughtfulness," says Zahner.
Renovations have been another tool to increase guest interest. MacArthur Place Hotel & Spa recently launched the final phase of a multi-million dollar, multi-year transformation, which originally began in 2019 with guest room refurbishments and all-new restaurants. The final stage of the renovation includes a renewal of the property's spa and fitness center and its outdoor pool space. Both of these will debut in summer 2023. MacArthur Place also added five guestrooms, including an all-new Artist's Cottage.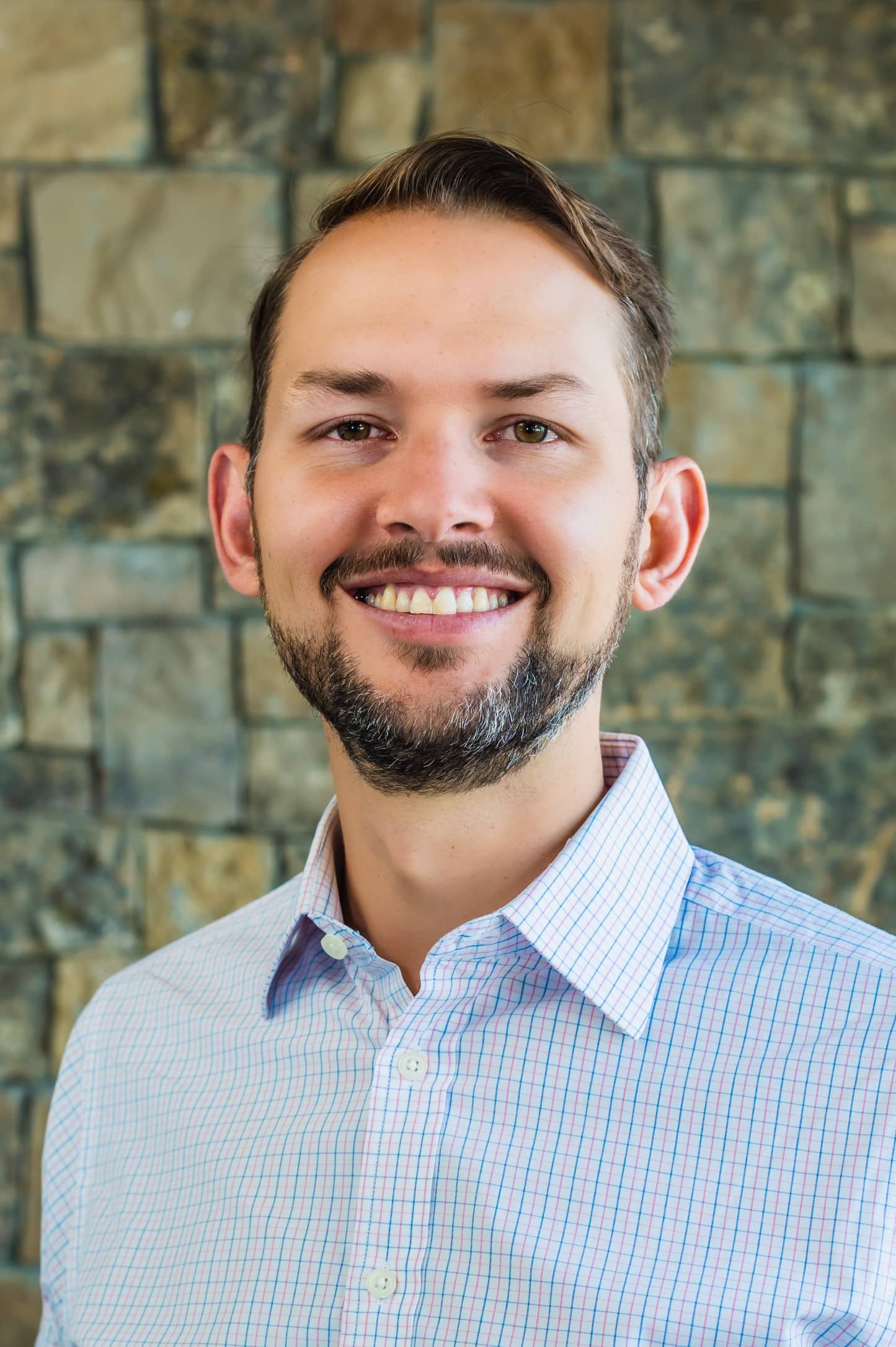 Chris Wingerberg, general manager of The Lodge at Sonoma, says the hotel and spa at The Lodge underwent a $17 million renovation, with the hotel reopening in July 2021 and the spa in July 2022. Changes included a redesign of the public areas to reflect the heritage of the town of Sonoma, the addition of the award-winning Wit & Wisdom restaurant by Michael Mina, and enhancement of the 182 rooms, suites and cottages. Further, The Lodge at Sonoma added private outdoor soaking tubs and fireplaces in the cottages.
"We also expanded our activities. We now offer yoga three days a week and will likely add classes on more days. We provide complimentary bikes to explore the local area and passes to Jack London State [Historic] Park to encourage guests to hike in our beautiful natural surroundings," says Wingerberg.
On top of this, The Lodge at Sonoma completed a full renovation of the public spaces, outdoor relaxation garden and treatment rooms. The spa created seasonal experiences to match the weather.
"During the wintertime, guests want anything that's cozy, like hot stone massage and warming CBD massages that incorporate cayenne pepper and cinnamon," says Regina Miller, spa director for The Lodge at Sonoma.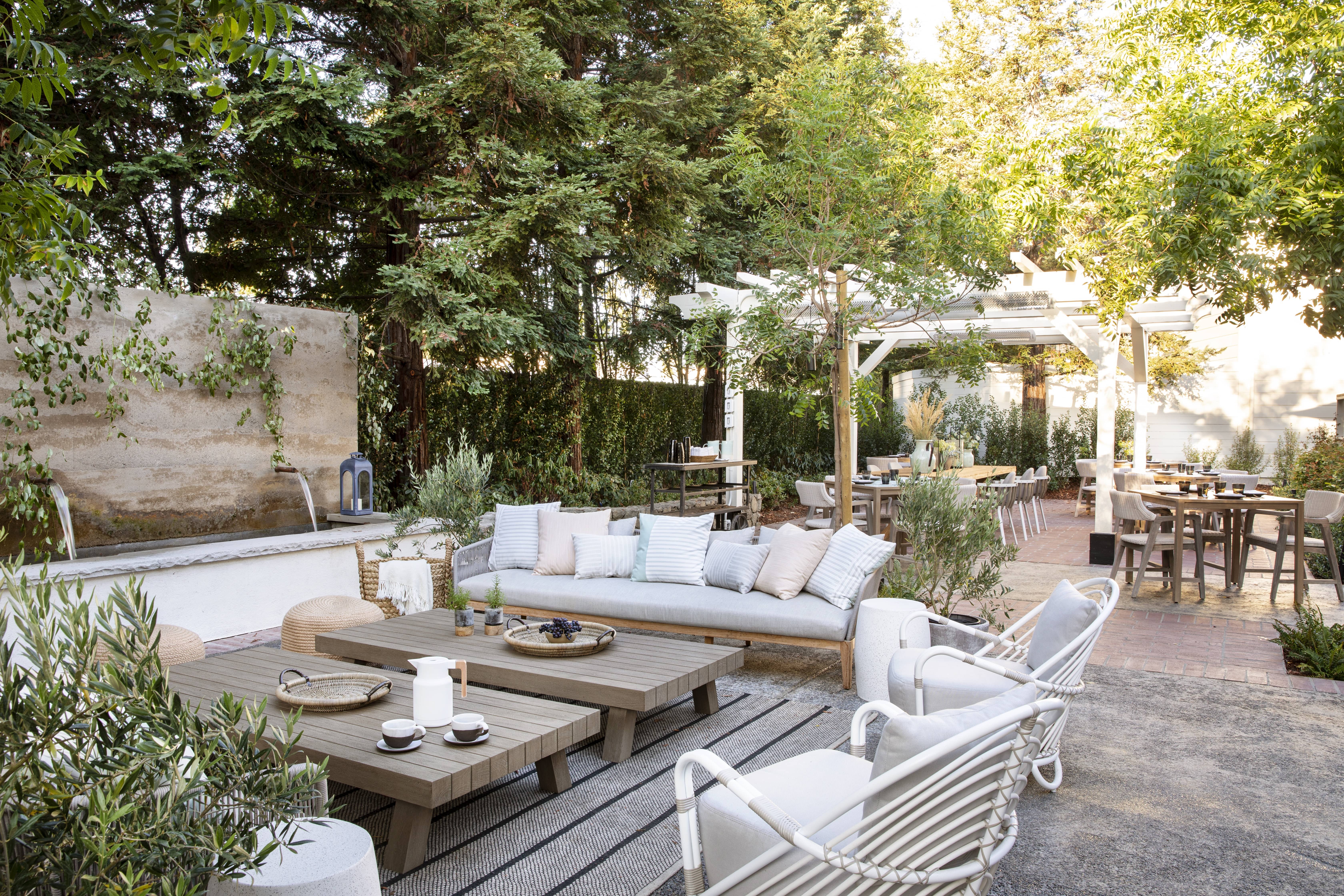 Keeping track of emerging wellness trends helps the North Bay remain competitive.
Tiffany Delalay, spa director, for MacArthur Place Hotel & Spa, says she is currently seeing interest in body immunity for spa therapies that support and enhance immunity through lymphatic drainage, intermittent fasting, infrared saunas, acupuncture and superfoods. Guests have also purchased ethically sourced skincare products and asked about reiki, a no-touch, energy healing treatment to promote relaxation and a positive mental state.
Right now, aromatherapy massage and hot stone massage are at the top of MacArthur Place's treatment menu.
"Travelers were desperate to get away from home and specifically (sought) human connection and touch. This trend seems to continue as our treatment figures have remained higher than our pre-pandemic numbers," says Delalay.
How being active plays a part
Physical activity is often an important component of wellness tourism. In the North Bay, sessions offered by solo practitioners, studios, resorts and wineries include a wide range of activities, including hiking, forest bathing, yoga, and pilates.
Marin County's approach to wellness tourism tends to be centered around day trips rather than Napa and Sonoma counties' event- or vacation-centered long-term stays.
Still, Marin County businesses also form important partnerships that raise awareness about local resources.
"I offer half-day and full-day excursions in natural areas around Marin County. Simply lace your boots and bring your water bottle. Together we'll explore something new," says Ulrike Koehne, founder of Uli K Hike & Yoga, which is based in Marin County.
Koehne, who incorporates yoga and lunches into her outings, frequently orders food for guests from Juice Girl, a cafe in Mill Valley. She also hosts retreats for small groups at various locations like Green Gulch Farm, a zen center and farm in Marin County.
"Finding ways to make it easy for people to discover new paths and connect with community is what motivated me to start my business. My combination of hiking, yoga and healthy meals allows people to be active outdoors and get to know one another," says Koehne.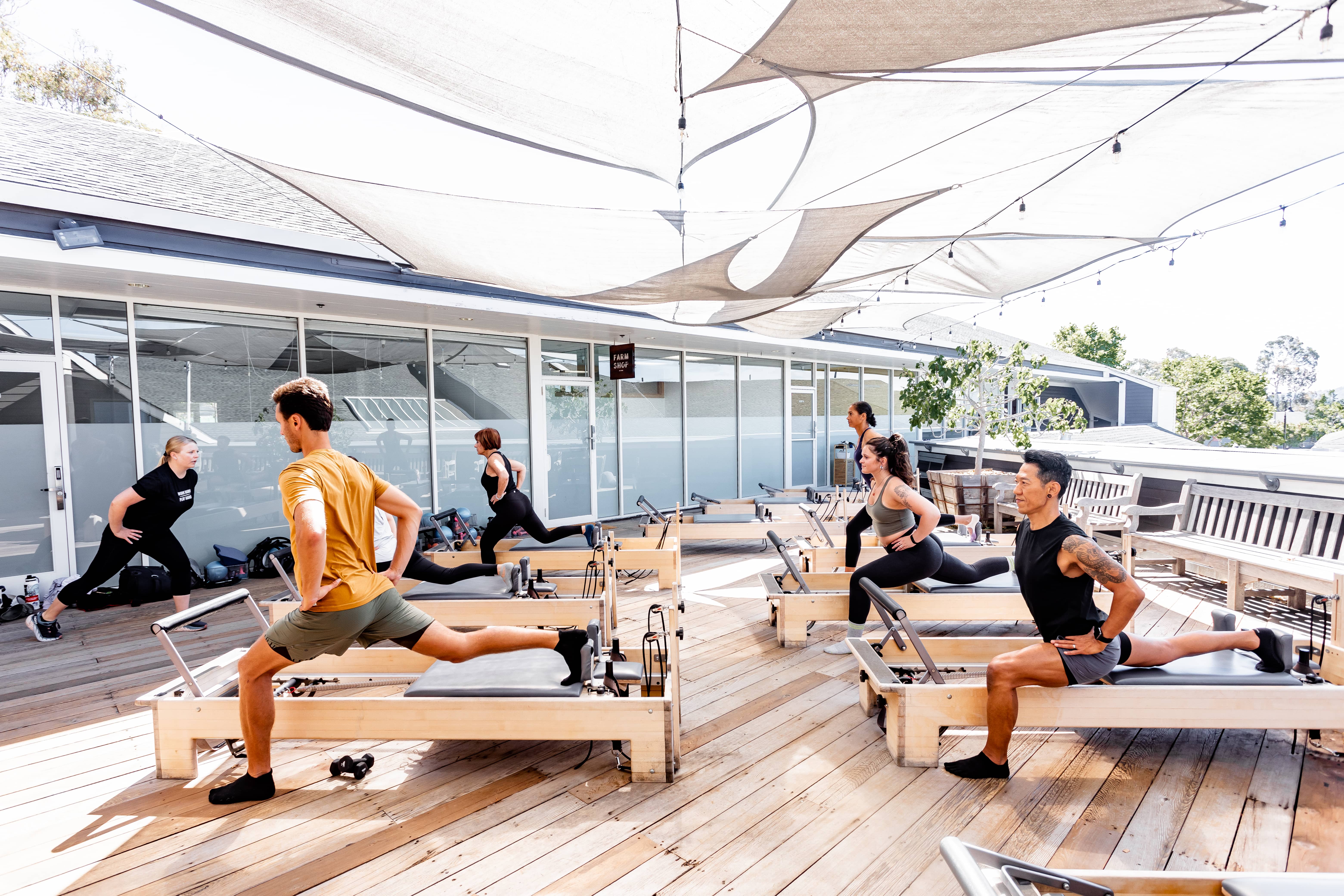 Cricket Wardein, co-founder of Mighty Pilates in Larkspur, says the proximity of Marin County to San Francisco encourages wellness tourism.
"We have quite a few students who hop between locations to follow their favorite teacher. We also have groups of students who come up to Larkspur on the ferry or 101. The Mart is a destination. It's easy to park or take the boat here. On Saturdays Marin Country Mart hosts the farmers market. The Mart also has a lot of wonderful restaurants," says Wardein.
Wardein says the referrals from businesses within Bay Area Pilates Network draw students from the East Bay and Napa and Sonoma counties.
"In addition, joint events like a 'Pilates, Pizza and Pinot Noir' party after class introduces students to other local businesses. We held that particular event in April 2022 in collaboration with Farmshop, a Larkspur restaurant, and Belden Barns, a Santa Rosa winery," says Wardein.
Another attraction is Mighty Pilates' rooftop sessions outdoors.
"We put up tarps to protect students from the sun and heaters by our equipment. We're finding that having that space and a view of the water brings people to this location," says Wardein.
Stephanie Snyder, founder of Love Story Yoga, which is located in the Marin Country Mart, says northern California's national reputation for being a center for yoga teachers and instruction brings in visitors and locals.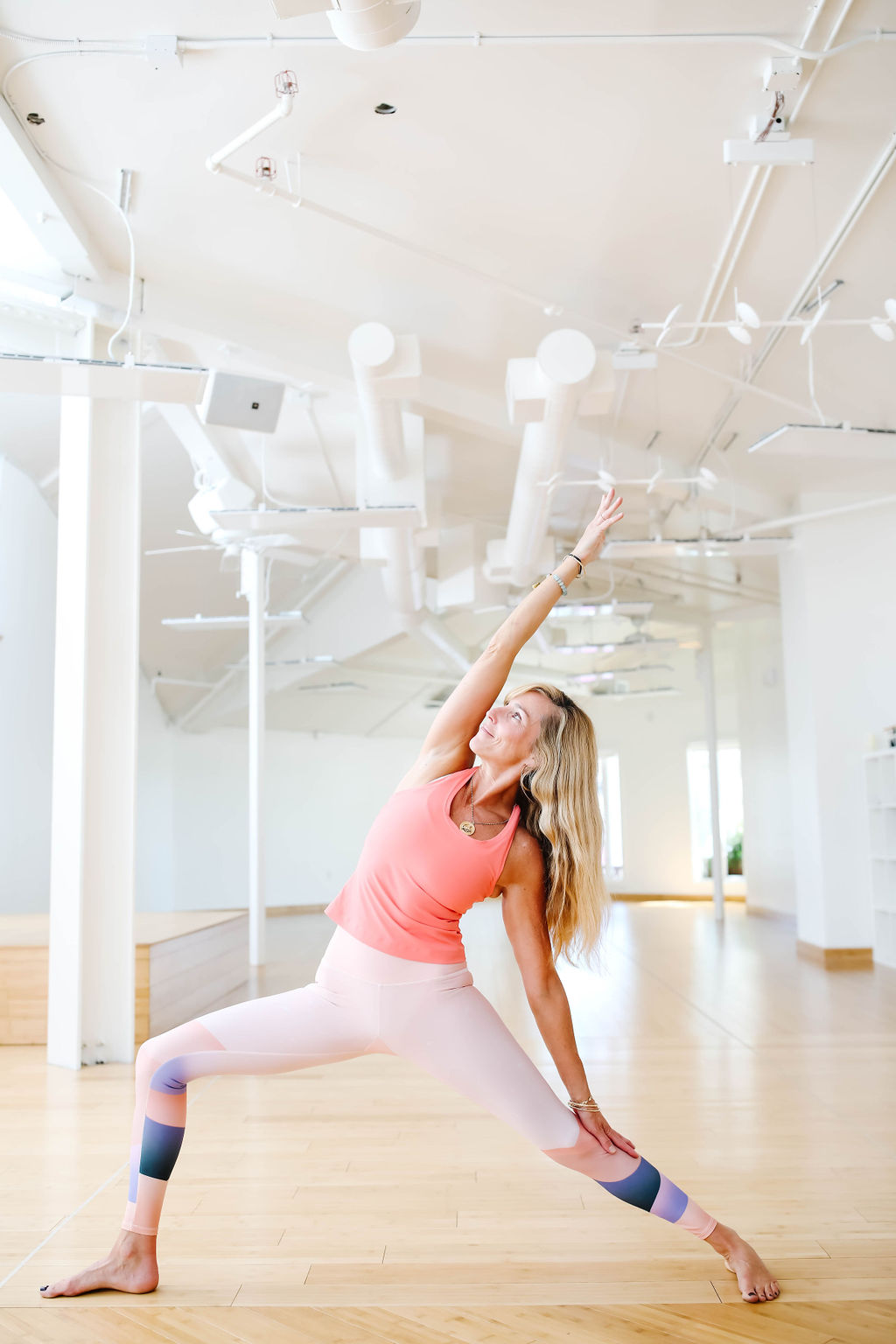 "Marin County has been home to yoga classes, workshops and trainings for decades. The offerings here are more sophisticated than in many cities throughout the state and the country," says Snyder.
Love Story Yoga offers day-long and week-long intensives, which give visitors free time to go to Mt. Tam, shop or relax at the Courtyard by Marriott, the Larkspur hotel to which the studio refers travelers.
"One of the big draws has been teaching yoga on the outside deck. Students feel safer having the option of classes outside. They are also excited to attend classes with other experienced practitioners," says Snyder.
Snyder says in February, Love Story Yoga sees sign ups for yoga teacher training from students from Japan, Europe and throughout the U.S.
"Training for certification leads to a spike in seasonal interest. It's really satisfying to see a community of yoga practitioners develop right here within our classes. We've observed that with the level of instruction we offer, they're likely to want to learn together here again," says Snyder.
Lillian Sanchez, owner of Sonoma Therapeutic Massage, based in Sonoma, shares having the chance to experience something new drives wellness tourism.
"During the first stage of the pandemic, I was mobile. I went to people's houses, their backyards, porches, even their garages. Now, I'm seeing a mix of locals and visitors come to my studio downtown," says Sanchez.
Many clients traveling from out-of-state stay at Airbnbs in Sonoma County or San Francisco.
"Coming to the North Bay to trusted massage therapists, especially ones they've seen before or that their friends or family have recommended, lets them get out of the house, have some time by themselves and feel better for their whole trip," says Sanchez.
Sanchez says on weekends, the demand for massage and other body treatments at Napa and Sonoma resorts and hotels is so high that skilled practitioners drive in from Alameda and Solano counties to offer their services.
She further shares that clients should avoid going wine tasting before a massage. The combination can leave a person feeling more intoxicated. This can endanger the guest and the massage therapist.
Jenny Harrow-Keeler, owner of Ecowisdom Wellness, a forest bathing business based in Santa Rosa, partners with Red Car Wine Co., Farmhouse Inn, AutoCamp Russian River and Dawn Ranch to introduce guests to stress-reducing mindfulness practices in nature.
Harrow-Keeler says tasting wine grown on the land where she leads walks offers a unique perspective into the concept of terroir.
"The idea is to spend time in nature in an open, curious, inquisitive and present way. As I guide anywhere from one person to a group of 25, I invite people to quietly notice all that is alive in the forest, from the sound of the birds to the way a blade of grass is dancing in the wind," says Harrow-Keeler.
Harrow-Keeler says residents and travelers value being able to put work aside and allow themselves to recover.
"Forest bathing builds a bridge to include a bit of mindfulness and meditation in everyday life. It helps to have an expert there to guide participants on how to tune into the healing power of nature," says Harrow-Keeler.
An opportunity to reinvent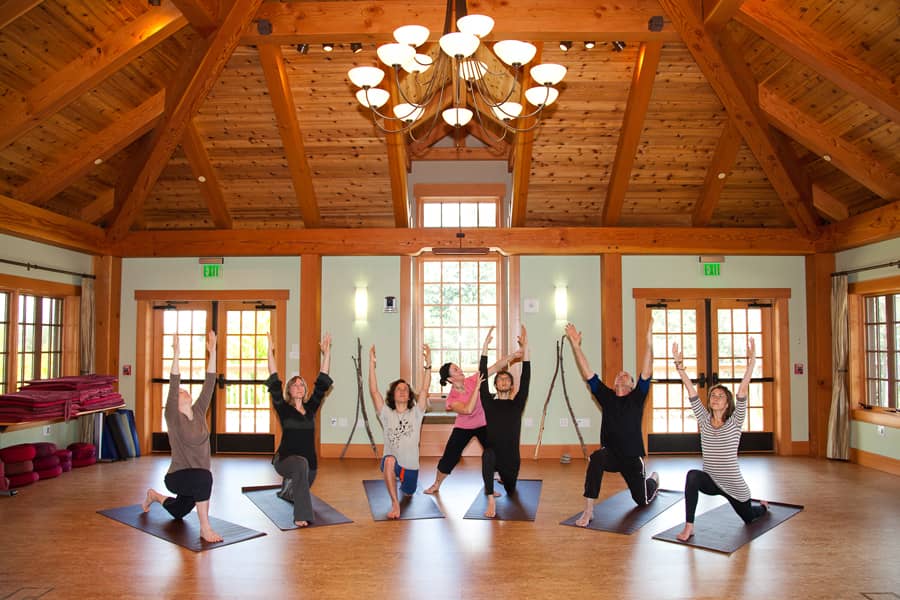 Adopting the concept of wellness tourism has proved beneficial for North Bay businesses that want to showcase themselves in a new way.
"We've opened up the center to bookings for expanded self-care and personal retreat offerings," says Linda Copenhagen, co-director of Ratna Ling. "We learned so much about how to offer services safely during the pandemic. For example, we were bringing a basket containing guests' meals to their cottage door until we were able to reopen the dining room. We took advantage of the down time to do a great deal of maintenance and restocking."
Ratna Ling has also introduced programs that attract locals, like Sunday day retreats. The retreats include movement classes, group meditation and a Tibetan brunch.
"Our center is located in nature about 15 minutes north of Cazadero, close to beautiful beaches and hiking trails. Visitors and teachers share the chance to get out in nature during their free time is one of the draws," says Copenhagen.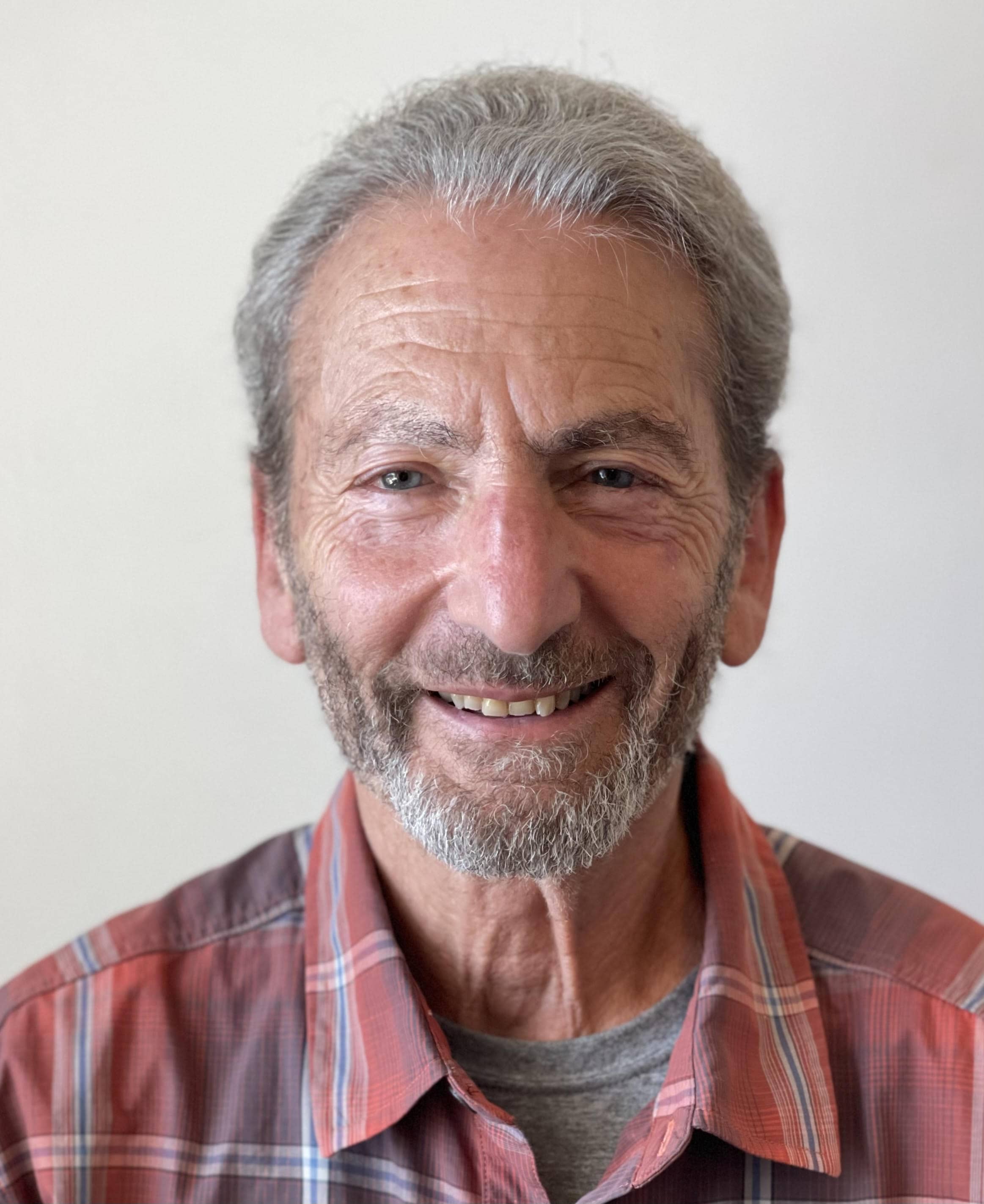 Michael Stusser, founder of Osmosis Day Spa Sanctuary, has long been one of the most influential North Bay business owners offering services that encourage health. He prefers to use the term "vitality" rather than "wellness."
"Vitality is an energetic, proactive way of living. What we share at Osmosis is a way to do heart-centered healing," says Stusser.
Stusser says the pandemic pushed many businesses to use devices and practice to avoid touch. Osmosis has responded to concerns by making sure its hands-on experiences are safe, calming and transformative.
"We installed 4 Stage HEPA air filters in every room, upgraded our standards of sanitation and cleanliness, and will mask up on request for any treatment. We are continuing to offer cedar enzyme baths, therapeutic body treatments that involve a fermented medium, massage and facials, and the opportunity to relax in our 5-acre property, which includes our Japanese zen garden," says Stusser.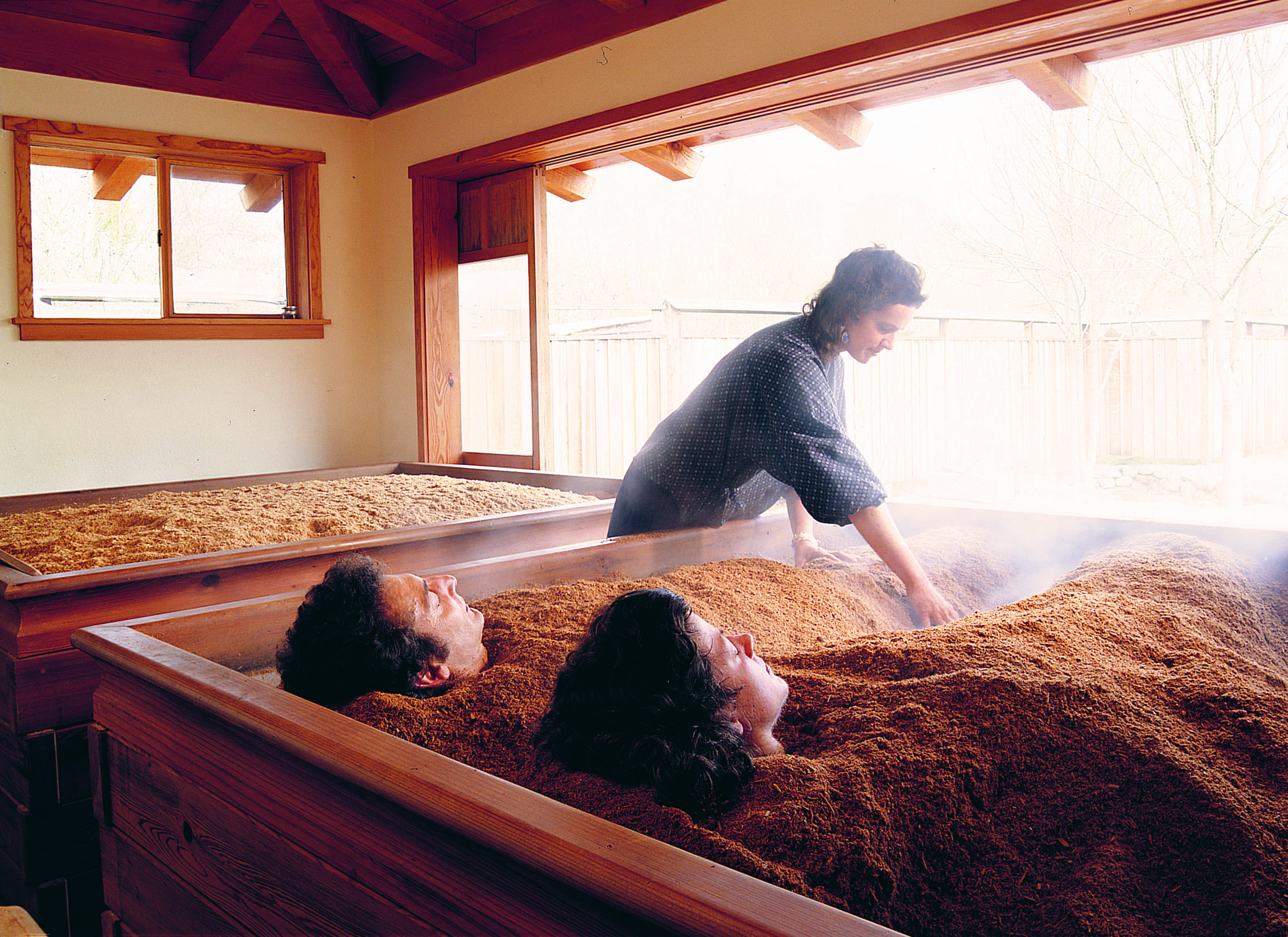 Stusser says Osmosis is currently developing two new offerings, sound healing and barefoot massage. It is also working on a one-day retreat for groups of between 10 and 18 people that will involve a combination of spa treatments and guided meditation in the gardens.
Visitors and locals who come to Osmosis look for an "out-of-the-box experience" that allows them to bond free from stress.
"One [way] Osmosis [makes] that happen is by listening to our employees and meeting their needs. We had to up the ante to ensure our employees felt appreciated and safe," says Stusser.
As North Bay businesses continue to reimagine wellness tourism, local tourism boards seek to showcase their efforts.
Sonoma County Tourism created the "intentional itineraries" program to pair social media influencers with wellness experts. The initiative resulted in seven influencers sharing experiences tailored to their interests with a global audience.
Dimon says the North Bay's wellness travel offerings could expand further.
"(They could) include concerts and musical workshops, programs in dance and the fine arts, and chef-led visits to farmers markets—followed by hands-on farm-to-table cooking experiences," says Dimon.
Stusser says he thinks the door to finding more ways to boost health in the North Bay is wide open.
"So much is possible. This area has been a mecca for artists and healers for generations," says Stusser. "There's a sensibility and sensitivity here that you don't see elsewhere. It's an ethos, a vibe, a way of life."