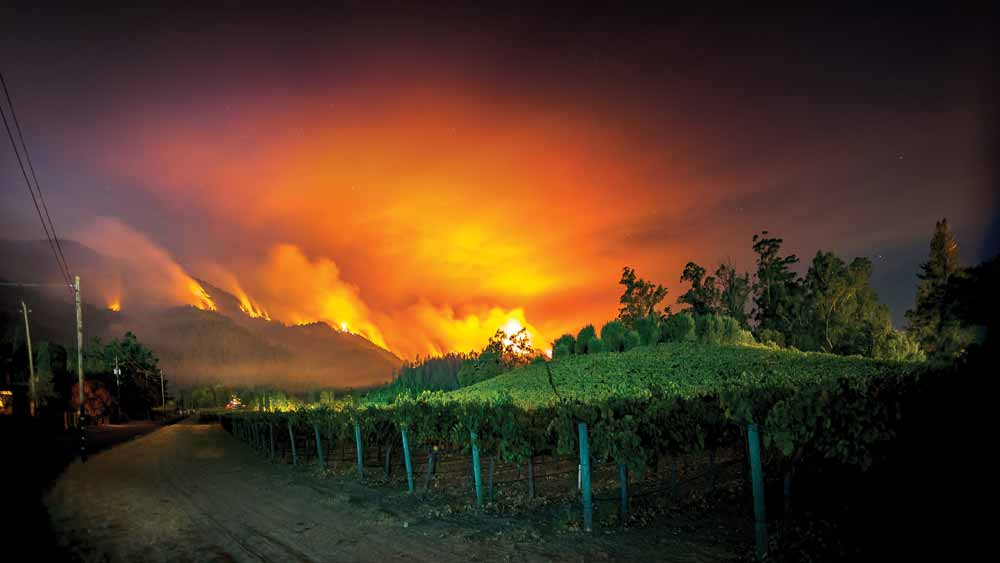 Sonoma County received the dubious distinction this spring of being named among the U.S. counties most at risk for natural disasters.
Sonoma County ranked sixth, behind Los Angeles County, California; East Baton Rouge Parish, Louisiana; Orleans Parish, Louisiana; Riverside County, California; and Jefferson Parish, Louisiana, respectively.
The rankings, tallied by consumer website Forbes Advisor, were based on the number of FEMA disaster declarations over the past decade for the 200 most populated U.S. counties. From 2013 to 2023, Sonoma County experienced 14 FEMA-declared disasters. Los Angeles County, the most-prone to natural disasters, suffered 22 federally declared disasters.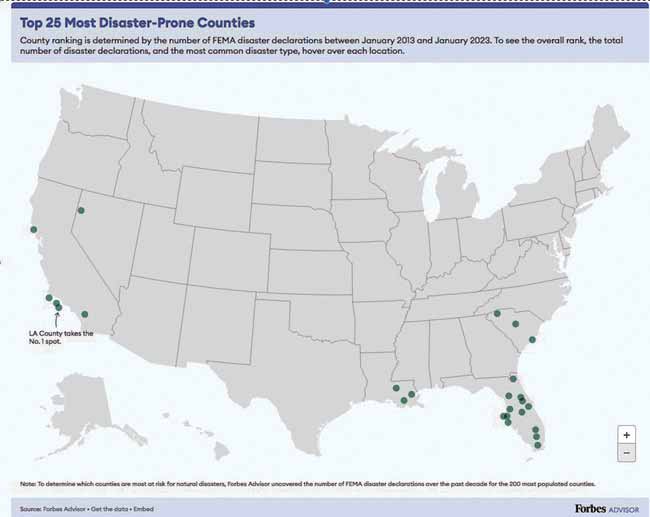 Sonoma County's most common type of disaster was fire, from which it had 10 disasters declared by the Federal Emergency Management Agency.
Such disasters can take a heavy financial toll—the 37,000 acres burned in the 2017 Tubbs Fire is estimated to have levied a $7.5 billion economic impact on the North Bay alone, according to a Moody's Analytics study.
Rounding out the Top 10 most disaster-prone regions in the survey were Washoe County, Nevada; Charleston County, South Carolina; Duval County, Florida; and Ventura County, California.
All of the West Coast counties ranked in the Top 25 were fire-prone; the rest were hurricane-prone counties in the southeast.
"Natural disasters are occurring more frequently and with more intensity," wrote Forbes Advisor in its report. "Some areas are more vulnerable to these disasters than other areas. For example, states with natural disasters tend to be coastal states."
Since 2018, the U.S. has experienced an average of 17.8 natural disasters each year. That included 18 climate disaster events in 2022, which caused a total of $169.8 billion in damage, according to the National Centers for Environmental Information.
Between January 2013 and January 2023, 88.5% of all U.S. counties declared a natural disaster, including 95% of the 200 most populated counties.
Only 10 of the 200 most populated counties didn't declare a disaster over the past decade, five of which are located in Ohio.
According to Forbes, another recent survey found that 34% of Americans cite "better weather" as a reason for an upcoming move or a move within the last two years.
To view the report, visit forbes.com/advisor.