Did you know that Santa Rosa is home to the third oldest professional symphony in California? Or that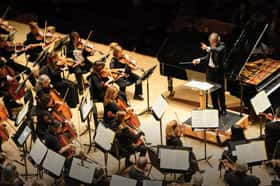 Petaluma is a great place to see an opera? We have a long tradition of staging and supporting classical music performances in the North Bay, thanks to decades of work by arts organizations determined to share their passion for music with the communities they love. These symphony and opera experiences are here for all of us, all without ever having to cross a bridge.
Santa Rosa Symphony
A lot has changed in Sonoma County since the Santa Rosa Symphony (SRS) played its first concert at the Elks Lodge in 1928, but its mission to bring classical music to the community remains steadfast. After 30 years performing at the Luther Burbank Center for the Arts, it kicked off its inaugural season at Weill Hall, the centerpiece of the Green Music Center at Sonoma State University in Rohnert Park, in September 2012.
"SRS is now a premier regional orchestra with a national reputation," says Alan Silow, executive director of SRS. "Part of that national reputation we've accrued is because we entered the Green Music Center as the resident orchestra, and that hall has been widely acclaimed for its extraordinary acoustics for classical music."
SRS saw a significant uptick in ticket sales and subscriptions during its first season at Weill Hall. Those numbers have declined slightly but the organization is still doing very well financially, with almost 3,000 subscription packages purchased for the 2015/2016 season, according to Sara Obuchowski-Mitchell, SRS's marketing director.
Big changes lie ahead for the organization. Bruno Ferrandis, music director and conductor since 2006, announced he's stepping down at the end of the 2017/2018 season. Ferrandis will conduct all seven sets of the 2016/2017 season, while a music director search committee identifies five top prospects to take over this role. Each of these five will program and conduct a performance in the 2017/2018 season, with Ferrandis at the helm for the last two performances. Audience members at the guest conductors' performances and orchestra members will have a chance to weigh in on the candidates via online surveys.
"One can't underestimate the importance of a music director," explains Silow. "They're not only the artistic leader but also the public spokesperson in the community for the organization. You really want to uncover every stone to make sure you're getting the right person."
SRS has a long-established commitment to music education, with programming that reaches more than 23,000 young people annually. It supports five performing youth ensembles from beginning students to pre-professional level and offers an intensive Summer Music Academy. School groups are invited to low-cost performances, symphony members visit schools, and classroom materials are available for teachers. A program called "Simply Strings," based on the "El Sistema" social action program from Venezuela, brings two hours of daily, after-school violin instruction to participating children at Sheppard Accelerated Elementary School in Santa Rosa. Obuchowski-Mitchell reports that in the first year, 100 percent of the participants re-enrolled for the rigorous program.
Sonoma County Philharmonic
On July 4, 1999, a group of classical musicians got together to put on a free concert in La Plaza Park in Cotati. Led by founder Gabriel Sakakeeny, the group originally called itself the Cotati Philharmonic and hoped to perform for its community occasionally. 17 years later, the 65 members of the all-volunteer orchestra, many of them retired musicians, still bring classical programming to Sonoma County.
The orchestra has since changed its name to Sonoma County Philharmonic and performs at Santa Rosa High School's Performing Arts Auditorium, led by music director Norman Gamboa. It continues to expand the traditional audience of classical music through low-cost performances and culturally relevant programming.
Symphony Napa Valley
In Napa Valley, fans of classical music head to the Napa Valley Performing Arts Center at Lincoln Theater (NVPAC) in Yountville for Symphony Napa Valley. The local symphony and Lincoln Theater merged under the NVPAC umbrella in 2013 after the passing of a significant donor caused both to shutter for a time before relaunching as a community arts organization with the 1,200-seat theater as its base.
"We're the biggest stage in the Napa Valley, as well as the biggest theater," says Christopher DeNatale, foundation director and senior director of marketing and development at NVPAC.
As part of its fresh start, the symphony welcomed Belgian violinist and conductor Michael Guttman as music director in 2014. It now puts on a roster of four shows per year and acts as the in-house orchestra for other performances at Lincoln Theater. DeNatale says the group enjoys adding to the community conversation by presenting new or rarely performed works.
NVPAC also coordinates a host of music education programs. Each year, 11 musicians from SNV are selected, along with actors, writers and dancers, for the Artist in Residence (AIR) program. AIR musicians perform in local preschools each week and host the free LolliPOPS! concert series, held in the lobby of Lincoln Theater, where children can touch and hear instruments in an "instrument petting zoo" after shows. The Napa Valley Youth Symphony is an affiliate member of NVPAC, also housed at Lincoln Theater and collaborating with the arts organization on some events.
"We're creating the next generation of artists as well as audiences," says DeNatale. "More and more of the younger generations think music comes out of an iPod. Showing them musical instruments at a young age and having them experience that in person is a very big part of our mission."
Marin Symphony
Not to be outdone, Marin County formed its own symphony orchestra. Since 1952, Marin Symphony performed at Marin Catholic High School in Greenbrae. It moved to the auditorium at the College of Marin in Kentfield in 1970 and to the Marin Veterans' Memorial Auditorium in San Rafael the following year. Today, the group of 85 orchestra members from around the Bay Area puts on five pairs of classical concerts per year, as well as several special concerts and family-themed events. The 2015/2016 season was the 15th for music director Alasdair Neale, who doubles as music director of the Sun Valley Summer Symphony in Idaho.
The symphony also plays a leading role in arts education in the county. It coordinates three youth performing groups: the Marin Symphony Youth Orchestra for advanced students, the Marin Symphony Crescendo Orchestra for intermediate students and the Overture String Ensemble for beginners. Community donations help fund its TEMPO programs, which include outreach tours that bring orchestra members into classrooms, another that facilitates in-school performances by visiting artists and a county-wide "Symphony Day," a yearly performance for school groups throughout Marin.
Golden Gate Opera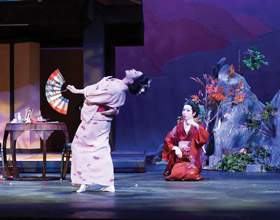 For decades, audiences of all ages have been enjoying opera in Marin County thanks to the Golden Gate Opera (GGO). Roberta Wain-Becker of San Rafael was working nationally and internationally as an opera singer when she and a group of peers first produced their own opera at the Randall Museum in San Francisco in 1996, then the newly renovated McAteer High School Theatre in 1997, and in 1998 began presenting at the San Francisco Palace of the Legion of Honor Florence Gould Theatre. After several years, she decided since there wasn't an opera company in Marin, she'd bring the company closer to home, staging its first show at the Marin Veterans' Memorial Auditorium in San Rafael in 2005.
Part of Wain-Becker's earliest vision was to make opera more accessible for both adults and children. She often invites school groups to dress rehearsals, brings performances directly to schools and stages "Opera in Unusual Places," pop-up performances throughout the county.
In November, GGO will be staging the West Coast premiere of "The Boy Who Grew Too Fast" by Gian Carlo Menotti. It's a one-act opera about a new boy in school who's teased for being tall and what happens when he finds a doctor with a shrinking machine. The opera will also be presented in local schools beginning in October as part of National Bully Prevention Month.
"Opera is a combination of all the art forms at once," says Wain-Becker. "Children aren't prejudiced against opera because they don't have a preconceived notion of what it is."
"The Boy Who Grew Too Fast" is supported in part by a California Arts Council Local Impact Award. GGO is also recipient of a National Endowment for the Arts Matching Challenge award this year, supporting a performance of "Lincoln—The African American Connection" by composer John Cepelak and librettist Christina Rose, an "Imagine Your Parks" project, which opens July 3 in recognition of the National Park program's centennial.
Cinnabar Theater
Since 1972, the little red schoolhouse on a hill in northern Petaluma has been drawing audiences looking for a unique artistic experience. Founder Marvin Klebe was an opera singer fed up with the politics of the professional opera world. Together with his wife, Jan, and their four sons, he transformed the 1908 building into a cozy home for the performing arts in Sonoma County.
Today, Cinnabar Theater stages musicals, plays, concerts and one opera per year. The 120 seats in the theater are generally first come, first serve, but each gives the experience of being only a few feet away from an opera singer in full voice or an actor in full performance mode.
"The sound is so lovely because the theater is wood, which creates an extremely warm sound," says Diane Dragone, Cinnabar's executive director.
Those acoustics will be used to full advantage in June, when Cinnabar stages Mozart's "The Magic Flute". Dragone believes the opera, written in 1791 and one of Mozart's last, is a particularly good fit for Cinnabar's intimate size.
"Mozart wanted to write this opera for the common folk, so he wrote it with a small theater in mind," she explains. "We feel very comfortable that this opera is perfect in this venue."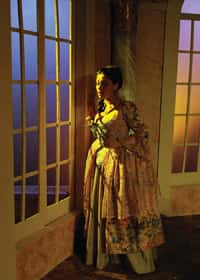 Cinnabar also has a thriving Young Rep program for kids ages 4 through 18. Children can sign up for classes during the year or audition for one of the three annual productions. Four weeklong camps are also held in the summer.
"Young Rep is an extremely large portion of our organization because it's built such a wonderful reputation in the community," says Dragone. "When these kids are here and feel accepted and part of something, it's amazing how they can flourish and find their voices."
Festival Napa Valley
This summer, the 11th season of Festival Napa Valley (FNV; formerly Festival del Sole) will arrive in venues throughout Napa Valley. FNV was created to lure world-class entertainment to the area while raising money for local arts education programs. Run by the nonprofit Napa Valley Festival Association, it brings together classical and jazz music, opera, dance and theater performances with food and wine events. This season has been dedicated to Margrit Mondavi in appreciation for her support of the local arts community.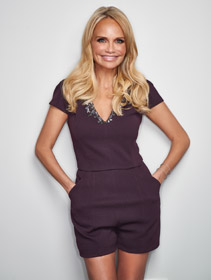 The festival officially kicks off with a performance by Kristin Chenoweth at Castello di Amorosa in Calistoga. Festival Orchestra NAPA will make its debut this year with principal players from the Metropolitan Opera Orchestra and others from symphonies around the world to collaborate for one night only. Annual fundraisers like the Festival Gala at Meadowood Napa Valley and the Taste of Napa in downtown Napa are also part of the schedule. Carlo Ponti will conduct the season finale Opera Gala on July 24, featuring opera greats Isabel Leonard and Michael Fabiano.
In 2015, the nonprofit donated $275,000 to local arts organizations, including funding for the NVPAC's AIR program and the Napa Valley Youth Symphony. It also underwrote the first arts education master plan for the Napa Valley Unified School District, to establish and fund a comprehensive arts program for all area public schools.
Why the arts matter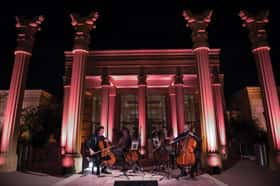 What do the arts bring to a community? That may well depend on what the community brings to the arts. Ask the performers, backstage crews, arts administrators and volunteers working to bring this type of classical music and music education to the North Bay and they'll tell you it's not always easy. Funding for the arts can be a season-by-season scramble, with most school budgets for the arts running lean, as well.
Elizabeth Kern is the president of the Santa Rosa Symphony League, a 100-member nonprofit organization that raises funds in support of the symphony's education programs.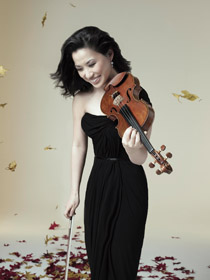 The Symphony League has raised more than $1 million since it formed in 1958 by fundraising year-round, with events like Festival of Parties, which includes private concerts, lectures and tours; the oldest continual Sing-Along Messiah in the U.S.; and Dinner Is Served, a new fundraiser in partnership with local restaurants It's a lot of work, but Kern is clear on what arts organizations like SRS add to our quality of life]."It brings music to our community—music that's inspirational and sad and glorious," she says. "It makes people feel every emotion and form an appreciation for music. It can also bind us as a group with a common interest."
The quality and quantity of classical performances in our region is unusual, though we may sometimes take them for granted. Fortunately, we all reap the benefits of those working to keep these local resources available for all.
"This is a wonderful place to be, with people who appreciate the arts and who appreciate the joy of sharing them with young people," says Kern.
The Next Generation of Performers
We're lucky to have so many music programs for children and young adults in the North Bay, but our music education resources don't stop there. Students continuing on with their training can find advanced instruction at our local universities and community colleges.
Students at Dominican University of California in San Rafael can major in music with a concentration in performance. At Santa Rosa Junior College (SRJC), students can study voice or applied music and audition for the SRJC Orchestra, a full symphony orchestra that features both students and members of the public. College of Marin students can earn an associate's degree in performing arts with an emphasis in music, while Napa Valley College offers associate's degrees in music with either an instrumental or vocal emphasis, as well as a degree in musical theater.
At Sonoma State University (SSU) in Rohnert Park, students can pursue a degree in applied music, with a choice of concentrations that include opera/music theater or instrumental performance. Dr. Lynne Morrow is the opera and musical theater director and vocal program director at SSU. This spring, the program had roughly 15 voice majors and another 10 theater majors focusing on opera and music theater. Some are discovering an interest in opera for the first time, while others were exposed to it by their parents.
Students study how to use their vocal instrument in technical voice classes with the goal of learning how to communicate with an audience, strengthen their voice and sing on stage without amplification. They take music history classes to learn about the time periods in which music was written and set. Many study foreign languages, but all are required to take lyric diction to learn how to pronounce and use the International Phonetic Alphabet used in opera. Students are also required to translate the songs they're working on word for word, so they can communicate the real meaning behind the lyrics.
"I tell the students on day one that what I'm really looking for is to be able to hire them in the professional world," says Morrow.
She stresses that opera and music theater aren't really different art forms, as both tell a story with music and movement, and alternates the department's yearly, full-scale theater production between an opera and classic music theater performance. Mid-term and end-of-semester recitals are also open to the public.
The Green Music Center has become a new home for music students at SSU, both for practicing and performing. Every week, a vocal repertory class meets in either Weill Hall or Schroeder Hall, alternating with the instrumental repertory program. Morrow believes it's helping to draw students to the program, including transfers from junior colleges in the Bay Area and throughout the state.
"Students can't learn how to be professional musicians if they're not able to practice that skill in a place that's responsive to what they're doing," she says. "It's a laboratory, and we use it all the time."
A Performing Arts Calendar
June 10-26
"The Magic Flute" at Cinnabar Theater
Sorcerers, serpents and the Queen of the Night enchant in one of Mozart's final works.
(707) 763-8920
www.cinnabartheater.org
June 26, 2016
Symphony Napa Valley Presents: Double Double
The season finale includes double concertos by both Bach and Mozart, featuring violinists Cho-Liang Lin and Toby Hoffman, and concludes with Mendelssohn's Symphony No. 3, also known as the "Scottish Symphony."
(707) 944-9900
www.symphonynv.org
July 15-24, 2016
Festival Napa Valley
This year's line-up includes music, dance, meals by celebrity chefs and even a 5 and 10K run.
(888) 337-6272
www.festivalnapavalley.org/calendar-and-passes/full-calendar
July 16-31, 2016
Valley of the Moon Music Festival
The theme of this year's chamber music festival, held at Hanna Boys Center in Sonoma, is "The Voice in Chamber Music."
www.valleyofthemoonmusicfestival.org
July 29-Aug 21, 2016 Napa Valley Chamber Music Festival
The 22nd season of "Music in the Vineyards" will bring chamber music to Napa wineries.
(707) 258-5559
www.musicinthevineyards.org