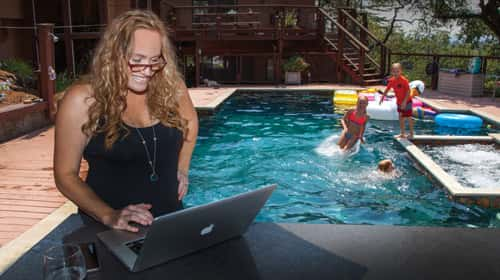 Striking a balance between work and home life is a challenge for today's workers. A Pew Research Study conducted in 2012 showed that half of all working parents with children under 18 found juggling competing priorities difficult, and one-third thought they were spending too little time with their children. Work tends to occupy the greatest part of the day, and it's the way many people define themselves, so job satisfaction is important. But time with loved ones makes life meaningful and is even more important, and employers are discovering that helping employees find ways to balance work and their personal lives is beneficial for business as well as families.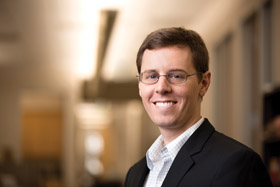 Andrew McNeil, principal at Arrow Benefits Group, a full-service employee benefits firm in Petaluma, got a picture of what happy, fulfilled employees look like when he visited Zappos, an online shoe and clothing shop based in Las Vegas in 2016. As he walked around the campus, he noticed that everyone got along well, and he learned that Zappos' 1,500 employees have to be a good cultural fit. The company is open about its culture, purpose and mission, and people don't necessarily make a lot of money, but they stay, because they love what they do. "It's about putting a smile on people's faces," he says.
Enthusiastic about what he'd seen, Andrew wanted to develop strategies for other companies to build the same kind of workplace environment. Arrow Benefits Group spent more than six months creating Culture Insights, a new program that encourages companies to focus on creating a culture that will attract and retain the employees they need to be successful now and in the future. McNeil and his team implemented it in their own company first, and eventually began marketing it to their clients earlier this year. "People who are coming into the workforce want something different. It's something I want to get people thinking about," says Andrew. Culture Insights is a six-point plan that includes purpose, mission, values, company culture, internal study and human resources, he says. Most companies are founded with a purpose as the basis. "If you communicate it effectively, it will attract people who also believe in it," he says. Purpose, mission, values and company culture are interconnected. Values are a way to execute the mission, and human resources delivers the message. "They focus on employee empathy," he says, adding that some companies have eliminated the title human resources director in favor of something more creative, such as chief heart officer or chief people officer.
Arrow started by surveying people—mostly Millennials and some Baby Boomers.—One question asked employees to choose between working at two companies, one with more money and better benefits and the other with less pay but better culture. Andrew reports that 78 percent chose the second company, and generation wasn't a factor. He finds that benefits are important, but they're a low priority for younger workers in particular because they aren't necessarily thinking ahead or planning for retirement. "Benefits are expected, but they're not going to help you attract and retain employees," he says. "It's a different mentality. It's a total mindset change," he says. The program is new, so it will take time before the results start to show, and McNeil adds that once a culture is established, it requires constant management to maintain it. "It's not something you can set and forget," he says.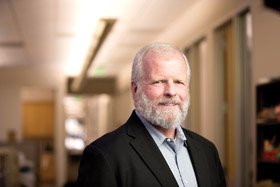 Jordan Shields, a partner at Arrow Benefits Group, offers a broader perspective. "We've always done it informally." What's new is creating a structure and asking questions. When introducing Culture Insights, Arrow Group's representatives talk to clients about their culture and people, look at their business and see how closely the company's mission is aligned with its values. "You don't know that until you have closer in-depth conversations," he says. After gathering that information, they find out what people need, how to provide it and incorporate it into their business through continual communication and various educational initiatives as required.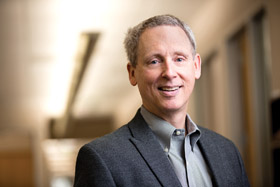 Keith McNeil, also a partner at Arrow Benefits Group, believes that clear communication is essential if the Culture Insights program is to be effective. "If it's done right, it makes the employee understand that the employer really does care," he says. According to Keith, many companies lack a narrative about benefits, so workers might have them, but don't grasp the deeper meaning behind them; a good benefits package is a way for business owners to show appreciation to their employees.
However, the employer-employee relationship is a two-way street. It's helpful if workers have input, says Keith, because an employer often assumes what an employee wants, but that isn't necessarily correct. "It's better to ask, 'Why do they come here?' By asking the question, employers learn what they're doing right, and what needs improvement. The challenge is finding ways to work together so employees have more respect and appreciation for the employer, in part because the employer values the employee," he says. Flextime and telecommuting are ways an employer can show appreciation and gain the loyalty of workers, Keith advises. "It might not be best for the bottom line, but it's good for other reasons," he says.
A new model
Holly Michalek-Byck, chief executive officer and founder of OptiRev, a digital hospital marketing company in Santa Rosa, incorporated concern for employees into the company's business model from the outset. Before launching the company, Michael-Byck had a successful career in hospitality marketing, where she worked her way up the ranks to the position of vice-president. Her job required a lot of traveling, and after she had her first child, she wanted to spend more time at home with her daughter. She developed a plan that would allow her to work at home and presented it to her employers, but they rejected it.
"Everybody wanted me in the office or in the air," she recalls. She'd lost her father and brother, and knew she wanted to strike a balance between work and family life. "I decided early on that I would never look back and wonder what might have happened," she says. She took the leap, got a small loan and began building a lifestyle company dedicated to its team, clients and the community. It allowed her to see her baby's first steps and everything she would have missed in a nine-to-five job. And now, with three children, she can volunteer in the classroom and give time to the community. "We're on this Earth to be stewards to communities and families and to live for life, not a paycheck," she says.
Michalek-Byck believes it's important for her employees to have the opportunity to enjoy their families and life's small but special moments, and so they can work at home or wherever they happen to be. "We have a brick-and-mortar office," she says, and a weekly in-person think tank that allows everyone to connect. but people are able to come and go as they please, One employee, a father of three, can pick up his children from school and attend their soccer games, and he doesn't need permission. He can just do it. Another, who does content writing, works from Turkey, and yet another went to Greece for six months, because he needed to care for his family there. "He did his job beautifully. I was happy I could give that to him," she says.
Technology makes it possible. "We are in constant communication, because of the digital world we live in," says Michalek-Byck. Though I don't know what people are doing and don't check, she explains, I can get an update on a project by using Slack, an app accessed by phone. "It's like cutting the umbilical cord to the office. It becomes an enormous leap of faith that you put into every employee," she says. She makes expectations clear, engages with employees and develops relationships. "The more you let go, the more loyal your employee is to you," she says.
She discovered how powerful that loyalty is when she went through a personal crisis. After the birth of her third child, now three, she had the blues. She was dealing with the loss of her father, and she suffered from severe postpartum depression, a neurotransmitter imbalance that is believed to cause a drop in the level of serotonin, the chemical in the brain that influences mood and happiness. A deficiency can lead to clinical depression, which is what Michalek-Byck experienced for two years. "I felt like I was living underground, breathing through a straw," she recalls. Her husband, René Byck, of Paradise Ridge Winery, was supportive, and when he told her employees what she was facing, they stepped up. "It's no longer my company it's their company," she says. "I have such an amazing team. They made things happen and kept it moving."
She believes her approach is one of many ways to give back to an employee, and other businesses could do it too. "When you hire an individual, you trust the individual to do the job they're hired to do. It's something I'd like to continue to foster," she says. "It allows people to live in a more satisfying way than they ever thought was possible.
Seeking zing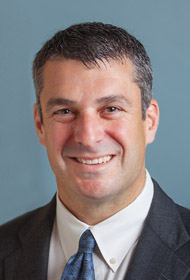 William Silver, PhD, dean of the school of business and economics at Sonoma State University, and Mark Gregory Nelson (who describes himself as a "recovering CPA") believe that what's lacking in many people's lives is "Zing," an ineffable quality that creates harmony and makes life feel more than balanced, but aligned. The realization that people were lacking alignment in their lives came for Nelson when he was president and chief executive officer at Nelson Staffing, one of the largest, independently-owned talent acquisition and workforce solutions firms in the country.
During his 21-year tenure, Nelson interviewed and provided career counseling to thousands of people. He found that many of them were successful and had money, but hated what they did, while others were following their passion with heartfelt integrity, but couldn't pay their bills. Meanwhile, Silver was seeing MBA students and undergraduates who were completing business school, but were not fully prepared for life ahead. Silver and Nelson set out to write a book to give people guidance, and Way of Zing—A Guide to Aligning Work and Life was released on Labor Day. "We thought it would be an appropriate day to release the book," says Nelson. "It's an effective way to navigate work and life in 2017 and beyond. We believe work/lives shouldn't feel laborious."
At the core of the book is the Zing Compass, which has four quadrants—prosperity, discovery, connection and meaning—and any activity can be aligned with each pursuit. "Individually, prosperity is about personal sustainability," says Silver. Discovery is learning and asking questions, he explains, and the best answers lead to more questions. Connection relates to the pursuit of shared intimacy and creating deep relationships, or what he describes as caravans of people we travel with through life. The fourth quadrant—meaning—is why it all matters. "If you're living in the moment and experiencing Zing, you don't know whether you're working or living," he says. You're just at that moment in time, he adds.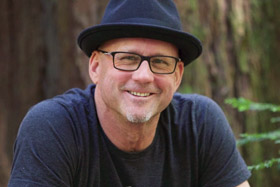 Initially, Nelson, who is known as the Zing Prophet, and Silver, the Zing Sage, wanted to help people navigate their work lives, but as the book evolved, they discovered that it can apply to any decision. "It has transformed our lives dramatically," says Nelson. The search for Zing as a reflection tool, he says, guides people to find out why they're doing things and what really matters. "It allows you to look inside yourself, and identify external opportunities that align with your internal energy," he says. He adds that the compass is a platform that creates a tension between objectivity and subjectivity, and finding what it means defines who a person really is. "Paths and purpose change as life evolves, and as time goes on, one might have to focus on one quadrant at the expense of another, but each part helps define the whole. It's dynamic alignment," he says. "It's a way of understanding who you really are and what the world needs from you."
To apply the concepts to business, Nelson and Silver suggest a new strategy for leadership. Nelson points out that organizations have traditionally taken a top-down approach, but the process needs to be bottom-up if people are to be aligned with a company's mission and increase its chances of success. "It's important to recruit and retain people who are aligned with your mission and the story of your business," he says. "We need to start thinking about employees as people."
"We're talking about human energy," adds Silver. When a business considers an individual in the workplace as a whole person rather than a title or job description, it removes the limitations that looking at an employee that way impose, he explains. "The most successful organizations we've worked with have all four aspects of the Zing Compass, a quadruple bottom line."
One of the biggest challenges people face today is an overabundance of information, which can be overwhelming and makes the need for alignment/balance more important then ever. In addition, outcomes are not as certain as they used to be, so it can be difficult to find a direction. Nelson advises people to choose paths thoughtfully before doing something they think they're supposed to do. "You can always pivot," he says. He gives his son, who attends the Berklee College of Music in Boston, as an example. He encouraged him to follow his own path, but recommended that he learn as much as he could about the music business so he'd have options, and to network like crazy and build a caravan. "If you can expand collaboration and align with others so you're helping them progress, and they're helping you, there's a power element," he explains. "Some workplaces are like that. Some individuals carve out a unique and meaningful experience for themselves, while serving the collective mission of the organization."
The recognition that work and life need balance is growing, and it's transforming business. The result is happy, fulfilled employees and businesses that prosper. And that's a winning scenario for everyone.