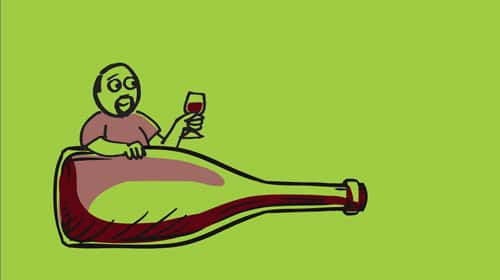 Thirteen years ago on October 4, the movie "Sideways" was released, dramatically changing the course of wine consumption for two varietals—Merlot and Pinot Noir—and underscoring the fact that there are, indeed, trends in wine just as there are trends in fashion.
The comedy-drama misadventure is about two men in their 40s: Miles Raymond (a melancholy teacher, struggling writer and wine aficionado) and Jack Cole (a likeable, handsome playboy and past-his-prime actor). The two men set off on a road trip to Santa Barbara wine country for a last-chance bachelor get-away before Jack's wedding. The scene that dealt Merlot a crushing blow in terms of U.S. wine sales began like this:
Jack and Miles are standing outside a restaurant, The Hitching Post II, and about to have dinner with two women they've encountered. Jack intends to have a little boys-will-be-boys bachelor fun, and Miles (heartsick from a divorce and struggling to find a publisher for his novel) is tagging along, grudgingly, when Jack pulls Miles aside.
"Try to be your normal, humorous self. The guy you were before the tailspin…And remember, your novel's coming out in the fall."
"Oh, really?" Miles asks. "How exciting. What's it called?"
Jack pulls him aside. "Come here, Miles. Do not sabotage me. If you want to be a f—ing lightweight, then that's your call, but do not sabotage me… And if they want to drink Merlot, we're drinking Merlot."
"If anyone drinks Merlot, I'm leaving. I'm not drinking any f—ing Merlot!"
"Okay, okay, relax. Jesus, no Merlot. Did you bring your Xanax?"
It was only a few lines of dialogue in a movie, meant to get a laugh, but more than a decade later— "I'm not drinking any [expletive] Merlot."—is still the most memorable line. What's more, it set the pace for America's attitude about Merlot, causing what's become known as the "'Sideways' effect." (See sidebar on page XX.)
The movie was a box-office hit (raking in $72 million domestically), and Pinot Noir sales hit record levels. In the months following the movie's release, Pinot sales increased 16 percent, and have continued to increase at a rate of 9 percent since, according to an A.C. Nielsen analysis.
As for Merlot, sales tanked and many wine growers were ripping out vines and replacing them with other varietals. Unfortunately, Merlot today is still the fashion equivalent of fanny packs, shoulder pads and acid-washed jeans of the '80s, while Pinot Noir remains fashionable, much like the dark denim jeans and leather jackets.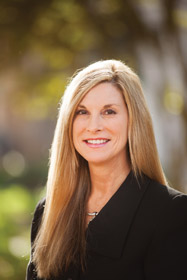 Latest trends
Trends in wine come and go, according to Liz Thach, Ph.D., distinguished professor of wine and management, Sonoma State University. America's two most popular go-to wines remain Chardonnay and Cabernet Sauvignon, according to data by Nielsen. "Chardonnay reigns supreme in the U.S. According to May 2017 Nielsen scan data, it's 19 percent of the varietal market by volume, says Thach. "Cabernet Sauvignon is close behind it in volume at 14 percent of the market. Chardonnay and Cabernet are America's fashionable classics for vino lovers.
There are also mega trends and micro trends in the wine industry. "Mega trends cause major sales such as Red Blends now," says Thach. "Micro trends are new wine varietals or styles that are starting to sell well." According to Thach, micro trends are often the result of new packaging; word of mouth; or product placement on TV, the movies, or even sung in a popular song. "Portuguese wine is a micro trend now," she says. "It's just starting, mainly through word of mouth and with critics and sommeliers. We're seeing a small increase in sales."
Trends are also driven by consumer taste. There are the casual wine drinkers and connoisseurs. According to Thach, large companies craft wines to match the taste preferences of casual wine drinkers. "The large companies know how to do that well," she says. "Terroir-driven wines focus on the soil, sun and Mother Nature. That's what connoisseurs are usually looking for." Here's an overview of wines trending now.
Rosé
Rosé wines are still white hot for the second consecutive year, accounting for 1.5 percent of all table wine sold, and French Rosé is showing double-digit growth. French production led sales with 62 percent of the category, with the U.S. following at 30 percent, according to a study by Nielsen.
"The Rosé trend is interesting," says Thach. When celebrity actors Angelina Jolie and Brad Pitt bought the French winemaking estate, Chateau Miraval, in 2012, they enlisted the help of famed winemaker, Marc Perrin and his family. Their Miravel Rosé received rave reviews from critics, launching the power couple into the wine world. Today, Miravel Rosé is available at Trader Joe's for about $20.
"They helped drive the Rosé market, and Millennials like it, too," says Thach. "Rosé is fun and fashionable. Once American wineries saw it doing so well, they jumped on the Rosé train. Now it's hard to go to a local winery and not see a Rosé. It can be made in six months. It's a cash cow that sells well. From a business perspective, it's a good product to have."
But not all pink wines are performing as well in the marketplace. "White Zin is pink," says Thach. "But very few people want to drink white Zin because it's fallen out of fashion."

Sparkling wines
Bubbly is another popular trend. "Champagne is always popular, much like Chanel perfume," says Thach. "In France, you can buy Champagne for $15 a bottle, but [in America] Champagne is more expensive. In the U.S., it's hard to find Champagne for less than $25 per bottle."
Who's drinking sparkling wines? "Millennials don't wait for a special occasion," says Thach. However, they do want an affordable bubbly. When the Italians started exporting more Prosecco to the U.S., the Millennials embraced it," she says. The fad started catching on and restaurants started serving it more, especially by the glass. According to Thach, Prosecco that retails between $8-15 per bottle is the sweet spot.
American sparkling wines are doing phenomenally well, says Thach. "Gloria Ferrer, Korbel, Mumm and Domaine Carneros all sell well."
Sauvignon Blanc
Sauvignon Blanc is also a hot new trend, especially those imported from New Zealand. "I think it's the flavor profile—it's like drinking grapefruit juice with a hint of sugar. It's crisp and refreshing. This is a wine for the casual consumer. When you open a bottle, you know what you're going to get."
Wine connoisseurs, on the other hand, look for complexity. "They want to taste the difference between [a Sauvignon Blanc] from Marlborough compared to Auckland," she says. "They're very much into the detailed differences of those regions. For people trained in wine, what's fun is tasting the difference. Sauvignon Blanc from New Zealand is delightful—fruity and fresh. We see a lot of Sauvignon Blanc from California, but it's broader in the mouth and there's more fruit, but doesn't have the 'zingy' distinctive taste of New Zealand."
Currently, some Napa Valley wineries are creating Sauvignon Blanc that is similar to a white Bordeaux, says Thach. "It often has a hint of oak and may be blended with Sémillon or Muscat. It tastes different than New Zealand Sauvignon Blanc and usually costs more—about $30 or more per bottle," she says.
Lake County is producing Sauvignon Blanc in a similar style as New Zealand, says Thach, and trying to make a name for itself with this varietal. "Their wines are crisp and refreshing."

Red blends
Red blends rank in at number three on the trend list and usually include a combination of Cabernet Sauvignon, Syrah, Zinfandel and Merlot. (Yes, Merlot.)
"It's super popular for several reasons—they fit the American taste profile." While Europeans usually prefer more earthy wines, says Thach, Americans like wines that have more fruit with big smooth, velvety tannins and a hint of sweetness. "Most red blends that are selling well have a touch of sugar."
"Red blends are made with what's available—they're the 'kitchen sink' of wines," says Thach. "There are no rules. They're creative—much like blending a cocktail," she says. According to Thach, Apothic, which is produced by Gallo, is very successful and includes six varietals in it. There are three options: Apothic Dark, Apothic Crush and Apothic Red.
Currently, some red blends are being targeted to appeal to men by using darker labels with unusual designs, such as Gnarly Head by Delicato and the Prisoner. Says Thach, "It's a trend that's building and doing quite well. You can get a good red blend for $10 to $15."

Pinot Grigio
Ranking in at number four on the trend list, Pinot Grigio is a macro trend and sales are consistent. "A lot of people drink it as an alternative to Chardonnay," says Thach. "It's light with a hint of floral on the nose. On the palette, there's a touch of apple, pear or peach and it's refreshing."
What's the difference between Pinot Grigio and Pinot Gris? "In Italy, it's called Pinot Grigio, but in France it's called Pinot Gris. Interestingly, Oregon mandates it be labeled Pinot Gris on the bottle. However, most consumers don't know it's the same grape, but putting 'Pinot Grigio' on the label usually results in higher sales in the U.S.—most likely because Americans are entranced by Italian names.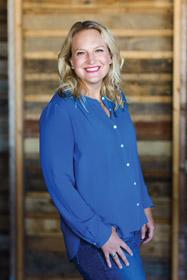 The future of Merlot
Though everyday Merlot sunk in popularity after "Sideways," Pinot Noir hit stardom overnight. "Once the movie hit, people flocked to the Santa Barbara wine region and growers across California planted more Pinot Noir," says Thach. Today, it remains an American favorite, ranking in at number five. "Also, Oregon Pinot Noirs are flying off the shelf, and Russian River Pinots do well, too," says Thach.
As for Merlot, though this varietal has taken a beating since "Sideways" released, it's still a top seller. "Merlot sells if it's in a red blend, and it's still the seventh most popular varietal in sales," says Thach.
"There are still some beautiful Merlots on the market," says Thach. Duckhorn Vineyards, for example, made their name with Merlot. "Their single vineyard Merlot is $95 per bottle and their loyal customers love it," she says.
Gundlach Bundschu in Sonoma County unabashedly embraces Merlot, despite the dark days following the release of "Sideways." The winery's 2013 Sonoma Valley Merlot, captured 93 points in Wine Enthusiast. "We have a long history with the varietal," says Katie Bundschu, a sixth generation vintner at the winery. The late Louis M. Martini of Louis M. Martini Winery (now owned by Gallo) was one of the first vintners to label Merlot as a varietal, according to Bundschu. "Louis and my grandfather were good friends, and we were selling Merlot fruit to him. He told my father [Jim Bundschu] to start making Merlot. In 1976, we made our first Merlot. We were the third winery in California to label Merlot as a varietal, and rode the Merlot wave in the '70s, '80s and '90s."
Peterson Winery offers a 2013 Dry Creek Valley Bradford Mountain Estate Vineyard Merlot, which retails for $36 a bottle. "Crappy Merlot drove a lot of good medium-priced Merlots out of the market," says Fred Peterson, proprietor and grower. "Merlot is coming out of the doldrums. For 10 years, we didn't bottle the varietal, but in 2012 my son, Jamie, convinced me to bottle a couple of barrels. The 2012 sold and the 2013 is nearly sold out," he says. "It's a great wine and people are more receptive than they were. They don't have their prejudices."
The great irony in "Sideways" is that in a scene later in the movie, Miles is drinking a bottle of Cheval Blanc (vintage 1961) in a Styrofoam cup with hamburger and onion rings. "Cheval Blanc is made with Merlot and Cabernet Franc," says Thach.
"It was 50 percent-plus Cabernet Franc with the balance [made with] Merlot," Peterson laughs. "Adding to the irony that Miles bashes Cabernet Franc almost as badly as he does Merlot."
Will Merlot ever make a comeback? "Slowly, but surely," says Bundschu. "People are asking about it. If you make a Merlot and sell it, it's high quality because it's not an easy varietal to sell."
According to Thach, trends are fickle and hard to predict. Moscato wine became popular when rap artists began singing about it, for example, and sales were booming several years ago, but are slowing a bit now. Malbec is another example of a wine that was hot for a while, but is now losing its popular luster.
Like fashion trends, wine trends are difficult to gauge, but there's hope for Merlot. "Fashion has a tendency to skip generations, so based on that, yes, perhaps in another two or three generations Merlot could be popular again," says Thach. Or, it could happen even sooner if someone jumps on the bandwagon and shouts the melody of Merlot in a song, movie or online venue that gains attention with the masses, she adds. "In the end, Merlot is still a classic grape, and is the predominant varietal in some of the most expensive and famous wines in the world such as Petrus, Cheval Blanc and Ausone."