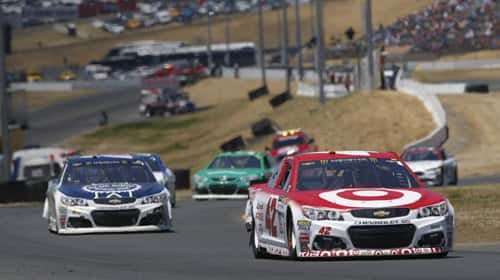 To call Sonoma Raceway a track is an understatement. The year-round motorsports complex is home to 75 businesses in 104 shops, a performance racing school, a kart track, several campgrounds, 44 pit stalls, a café and gift store, as well as a myriad of food and beverage vendors during events. The complex, sitting on 1,630 acres of land, has strived to offer professional and amateur racers, as well as spectators, a full service racing experience.
Sonoma Raceway sustains an impressive portion of our local economy. Three to four hundred people work at the raceway every day, and Sonoma Raceway itself employs about 80 full-time workers. Other employees work at one of the many tenants in the complex, one of the nation's only high-performance automotive industrial parks. During large events, about 2,000 to 2,500 people can be seen working at the facility.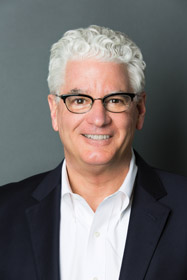 Sonoma Raceway is owned and operated by Speedway Motorsports, Inc., a leader in motorsport entertainment in the United States. With seven other raceways through its subsidiaries, Speedway Motorsports generates annual revenues in excess of $512 million. After O. Bruton Smith and Speedway Motorsports, Inc. purchased Sonoma Raceway in 1996, they began a four-year, $100 million modernization plan in 2000, which renovated and updated nearly all aspects of the facility. The company literally moved mountains, as it relocated 10 million cubic yards of dirt to build additional hillside seating, the kart track and other amenities.
It's a common misconception that the raceway is only used for major spectator events—known as "the big three." True, it's host to one of only two Monster Energy NASCAR Cup Series races each year that are run on road courses, the Verizon IndyCar Series and the NHRA (National Hot Rod Association) Mello Yello Drag Racing Series. However, the raceway is in use approximately 340 days out of the year. Sonoma Raceway hosts amateur and club racing events that may or may not be open to the general public, such as the Sports Car Club of America. In a typical year, there are about 10 to 12 smaller amateur races with an attendance charge and many more where guests can simply sign a waiver to come in and watch. And while the professional racing scene is seasonal, amateur racing happens almost all year, causing these smaller events to provide a consistent and local economic impact.
"We have about 340 days of scheduled activities this year, but on many of those days it can be two or three, or sometimes four events layered on top of each other," says Steve Page, president and general manager of Sonoma Raceway. "We may have testing on the track and the racing school doing some performance automotive programs in the paddock. On a Wednesday, that all shuts down at 3:30 and we start our Wednesday night drags on the track and our drifting program that takes place in the paddock. On many of those 340 days, there are multiple activities going on at the same time."
The early days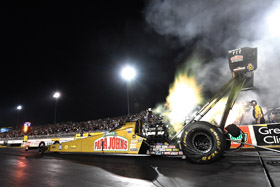 Since Robert Marshall Jr., an attorney from Point Reyes, and Jim Coleman, a land developer from Kentfield, first built it in 1968, long-time residents of the North Bay have seen many renditions of Sonoma Raceway over the years. The facility, which includes a two-and-a-half mile road circuit and a quarter-mile drag strip, was known for years as Sears Point Raceway, named after the nearby Sears Point Ranch founded in the 1850s by settler Franklin Sears. Along the way, it has also been called Sears Point International Raceway and Golden State International Raceway. In 2002, the complex was renamed after a corporate sponsor, Infineon Technologies. After 10 years, Infineon decided not to renew their contract. Quickly finding a replacement sponsor proved unsuccessful, and in May 2012 the course was renamed "Sonoma Raceway."
"When that contract expired and they [Infineon] did not renew, we went through a fairly extended debate about whether we should return to being Sears Point, which obviously has a legacy that people are familiar with," says Page. "But the more we talked about it we realized that the audience and the customer base that we are appealing to over the course of the year, particularly with a lot of this amateur race activity, for most of those people the name Sears Point would be meaningless. But Sonoma is an internationally known brand and an icon that connotes a certain lifestyle that most of the people who use this track day-in and day-out are seeking. So we made the decision that Sonoma was a much better brand and we've continued with that and never regretted the decision."
While each event and function at the raceway has its own audience profile that is individually marketed, Sonoma Raceway as a venue works diligently to promote the location and brand world-wide. Through national and international TV broadcasts as well as working with local visitor and tourist bureaus, Sonoma Raceway continues to make the track more desirable for visitors by showcasing the natural beauty of the area and the Sonoma experience.
"If you look at the profile of your typical high performance car enthusiast or owner, they tend to match up well with the demographics that the local tourist community is looking to bring in," says Page. "One of the assets we have as a facility in terms of drawing traffic and activity is that we happen to be located in one of the most beautiful and highly-desired locations on the planet."
Sonoma, with its plaza, excellent dining options, great shopping and wine tasting make a great selling point to race car enthusiasts who come to race or watch, but also to enjoy the area as well.
The Sonoma experience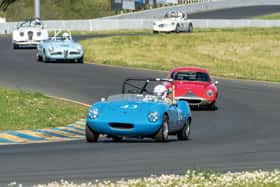 A desirable location is important, considering racers attend alongside family, friends and spectators. Having the added bonus of a beautiful area can be the catalyst for an amateur racer to re-visit the region over many others in the country, and for their families to join them to create an extended vacation.
The economic impact is noticeable when high-profile races are hosted. The raceway features permanent seating capacity of nearly 50,000 plus expansive general admission seating on the grass slopes along the track. While many of these spectators may be local or day visitors, many others stay in the area for the weekend or more.
"For events like NASCAR or IndyCar, we fill up hotel rooms for 30 miles in every direction," says Page. "It's not only spectators, its race teams, sponsors, race officials…there's a huge traveling roadshow that arrives when one of those major events take place."
A major portion of the people coming from outside the area is the race teams and their crew. This includes the drivers as well as their support staff, the sanctioning bodies and the teams' sponsors. Since many of the sponsors activate promotional programs in every market in which a race takes place, race teams often use various events to entertain their sponsors and their guests.
"We've found that we benefit from being where we are because sponsors tend to entertain clients and do large hospitality events in Sonoma since we're located here," says Page. "Michael Andretti who owns one of the top teams in IndyCar told us a few years back that this is the most important event on the schedule for them in terms of their client engagement. When they invite their sponsors, they can get the CEO of the client company to come to Sonoma more easily than they can get them to go to the Indy 500 because of the Sonoma experience. It has strong appeal."
Economic impact
What's the economic impact of Sonoma Raceway on the local economy? The Sonoma County Economic Development Board (EDB) completed an economic impact report in early 2017. Because the report methodology and analysis was a pilot program, it was out of the scope of their capabilities to complete the impact report on a major professional spectator race. Therefore, the EDB studied the Classic Sports Racing Group's (CDRG) David Love Memorial Vintage Car Road Race, a three-day event that takes place in the spring every year. The report analyzed local economic impact in terms of how the event affects the job market, average income, and local economic activity.
According to the report, tourist drivers outspent non-tourist drivers at a ratio of $20 to $1, while tourist spectators spent $8 for every $1 spent by a Sonoma County resident. Spending by drivers and spectators created an estimated increase of $920,000 in labor income and $1.27 million in total value added for the county and its residents. The event is estimated to sustain a total of 26 jobs throughout the county, combining the impact from both drivers and spectators. The weekend-long event is predicted to have generated a total of $1.9 million in economic activity, measured by output."
This event was shown to be a good benchmark for the typical, smaller amateur event that happens regularly at Sonoma Raceway, illustrating the depth of the economic impact the track serves to the local economy every year.
"[The impact report] does a good job of pointing out the significance of the raceway," says Ben Stone, executive director of the Sonoma County Economic Development Board. "It really does have a huge economic impact based on just this small event, this small study. Every weekend they have things going on, so it's a very small snapshot in time but it gives a clue to how significant the raceway is."
The report studied not only direct economic impact, meaning its effect in terms of increased tourism spending in the region such as hotels, restaurants, and retail, as well as racing and track operations and car maintenance, but also indirect impacts and induced effects. Indirect impacts estimate the changes in business-to-business transactions from supplying industries responding to increased demand from the directly affected businesses, and the induced effect estimates the changes in local spending by households resulting from income changes in the directly and indirectly affected business sectors.
"It's important for everyone in the valley and in the county to understand the tremendous economic benefits the raceway brings beyond what they may realize," says Stone. "To me it presents an additive in terms of understanding. The indirect, the unseen, all the various things that go into a race such as the preparation, the gas, all the people working out there—it's all the stuff you may not think about. It should be of interest to many people that there's more positive economic impact than the average citizen probably realizes."
Community involvement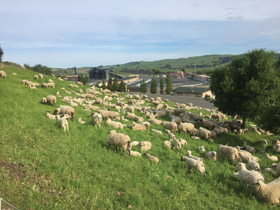 Though an important part of our local economy, the raceway is not without its adversaries. Complaints about traffic, environmental effects, and noise concerns had plagued the raceway for many years. When Speedway Motorsports, Inc. purchased the track in 1996, many of these concerns were mitigated by having the money to construct proper facility improvements such as adding more entrances and exits to the complex to ease parking and traffic burdens. Wanting to be a good neighbor and good stewards of the land, Sonoma Raceway gave up development rights and created an open space and conservation easements on much of the 900 acre parcel of property that was purchased in 1998, which created another much needed entrance to the complex off of Lakeville Highway.
The complex is continuously looking at how they can minimize their carbon footprint. To that end, in a partnership with Panasonic Corporation of North America, the raceway completed a solar installation of nearly 1,700 solar panels in 2011, which offsets approximately 41% of the raceway's energy usage. Nearly 3,000 sheep, housed at the raceway and provided by Rocky Mountain Wooly Weeders, provide natural land care, helping to maintain the facility's grasses and fire lanes. In 2004 the raceway created a recycling program that has collected more than 604 tons of materials (1,209,162 pounds) since its inception and it also operates its own wastewater treatment facility to irrigate all the landscaping. In addition,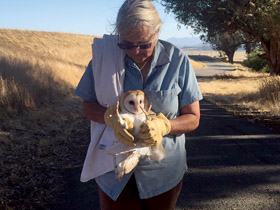 Sonoma Raceway is home to 15 owl boxes, which encourage owls to nest and help with natural rodent mitigation.
Sonoma Raceway has also taken an active approach in positively affecting the Sonoma County communities through its philanthropic efforts.
"We've tried hard to be a business that not only contributes economically but that's engaged in the nonprofit community, particularly through Speedway Children's Charities," says Page. "That's a philosophical tenet of the way we operate our business. For folks who see the track as a source of inconvenience for them a few days a year, hopefully our efforts to give back and provide a positive impact in the community is seen as a mitigation to that to some extent."