City of Windsor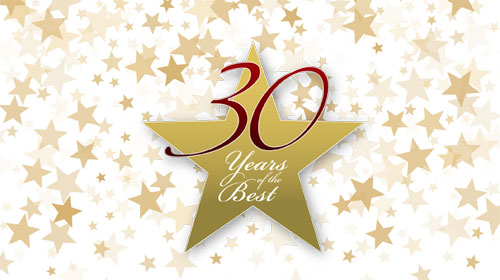 "We're making decisions on behalf of town leadership that are aimed at making small business owners successful."—Mayor Dominic Foppoli, Town of Windsor
The Town of Windsor has come a long way since its boom in population and economic growth in the 1980s. Early settlers referred to the town as a "beautiful green valley with sturdy oak trees." In 1856, East Windsor was the central area of business enterprise for the town, which included blacksmith shops, HH. Lafferty's shoe shop, Lindsay & Clark's Dry Goods Store, Mister Jerome's grocery & meat market, confectionary shops, a saloon, a hotel and bar and a boarding house.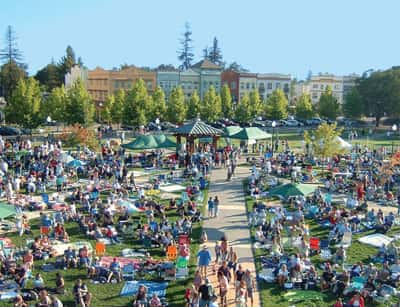 Today, the town is home to world-famous wineries, restaurants and breweries and has become a hot-spot for future businesses, celebrating its win for Best Business Friendly City. "Windsor is perfectly positioned to improve opportunities for local small businesses, while still maintaining its family-friendly appeal. I'm focusing on small businesses because I see this as an area where Windsor can improve, but we are interested only in development that will continue to enhance the town for its residents," says Dominic Foppoli, mayor of Windsor and owner of Christopher Creek Winery in Healdsburg. Foppoli is the youngest mayor in Windsor history at age 36, and is driven to create successful pathways for future business owners in his hometown. "We're making decisions on behalf of town leadership that are aimed at making small business owners successful." For example: Russian River Brewing Company's new Windsor location, which, according to a recent report by the Sonoma County Economic Development Board, was more successful than its Santa Rosa location during the annual Pliny the Younger release.
It's also one of the safest cities in the North Bay. "Windsor has some of the lowest crime and homelessness rates," says Foppoli. "We have new businesses coming in with creative ideas. We also have a high-end boutique hotel in development for the Town Green; an upscale version of the W Hotel that will feature tremendous dining options as well as a rooftop bar and lounge," he says. With the growth of Windsor and the many successful businesses making an impact, several celebrity chefs have even reached out to the mayor for restaurant opportunities. "We do everything to try and get a 'yes' instead of a 'no' to benefit the local businesses in the area," says Foppoli. "I've been proactive as mayor to sit down with prospective business owners who ask if Windsor is a good choice for their business."
And what better time than now to bring your business to Windsor, with the addition of several new hotels, breweries and transportation services? A new feature in Windsor that began in February of this year is the new free luxury shuttle, which runs from the SMART Train depot, to the local hotels, and to Russian River Brewery—in a loop. "This is the first of its kind in Sonoma County," says Foppoli. "We think outside the box to support our local businesses. It will also help cut down on drinking and driving." The Windsor Hopper app can be downloaded for free on smart phones, for daily shuttle times and routes.
How does Foppoli feel about being the mayor of Windsor and seeing the success and growth in the town voted Best Business Friendly City? "I love being the mayor of Windsor," he says. "If you haven't already, come out and try our new shuttle!"