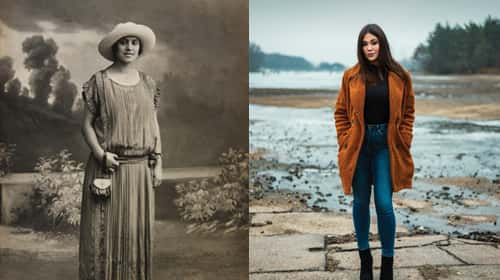 When Elizabeth Thacher Kent cast her ballot in the presidential election of Nov. 2, 1920, it was a chance to savor sweet success after winning a long battle. Kent, the wife of Marin County Congressman William Kent, had been a vocal advocate for giving women the right to vote, Marin County Free Library. She'd worked for Women's Suffrage in California, and she went on to join the national movement and speak in favor of votes for women before the U.S. House of Representatives in 1912. As the 1920 presidential election approached, she campaigned to defeat President Woodrow Wilson because he opposed votes for women, even as her husband campaigned for his reelection. Wilson ultimately changed his mind after demonstrations in favor of giving women the vote turned violent, and he learned about the harsh treatment imposed on suffragettes who had been arrested. He joined his daughter, Jessie Woodrow Wilson Sayre, a leading suffragette, in supporting the 19th Amendment to the Constitution, and the House of Representatives and Senate passed it in the spring of 1919. It was certified and became law on August 26, 1920, giving women the opportunity to show their power at the ballot box for the first time the following November. It was a big milestone, but Kent and the women of her day undoubtedly knew that getting the vote wasn't an end to the fight for women's rights. Instead, it was the beginning of a new chapter.
Activism
The campaign for Women's Suffrage—the right to vote in elections—began in 1848 in Seneca Falls, N.Y., when 240 women and men gathered to discuss women's rights at the Seneca Falls Convention at a time when women had few freedoms. They were prohibited from owning property, had little chance of getting an education and no control over their own money. Married Women's Property Acts were the law in many states, giving men control over most aspects of women's lives. Many of the women's rights activists had fought for the abolition of slavery, and they saw a chance to win rights for women in the outcome of the Civil War. "It wasn't parallel, but they realized they lacked all sorts of rights," says Anne Exton, who teaches American women's history at Santa Rosa Junior College. When the 13th Amendment became law in 1865, women expected voting rights granted to emancipated slaves to extend to all Americans. They found themselves excluded, however, and resolved to take action. At the Seneca Falls Convention, 100 delegates— 68 women and 32 men—signed a Declaration of Sentiments modeled on the Declaration of Independence that contained statements listing the conditions they found oppressive. Lack of electoral rights was included, but demanding votes for women wasn't popular with delegates, who thought it was impossible at the time. "It was so crazy, even the women thought it was crazy," says Exton. Nevertheless, Elizabeth Cady Stanton, a convention organizer and a principal author of the declaration, insisted on retaining the statement, believing that women deserved to have a voice. The declaration passed, and the right to vote became a cornerstone of the Women's Suffrage movement.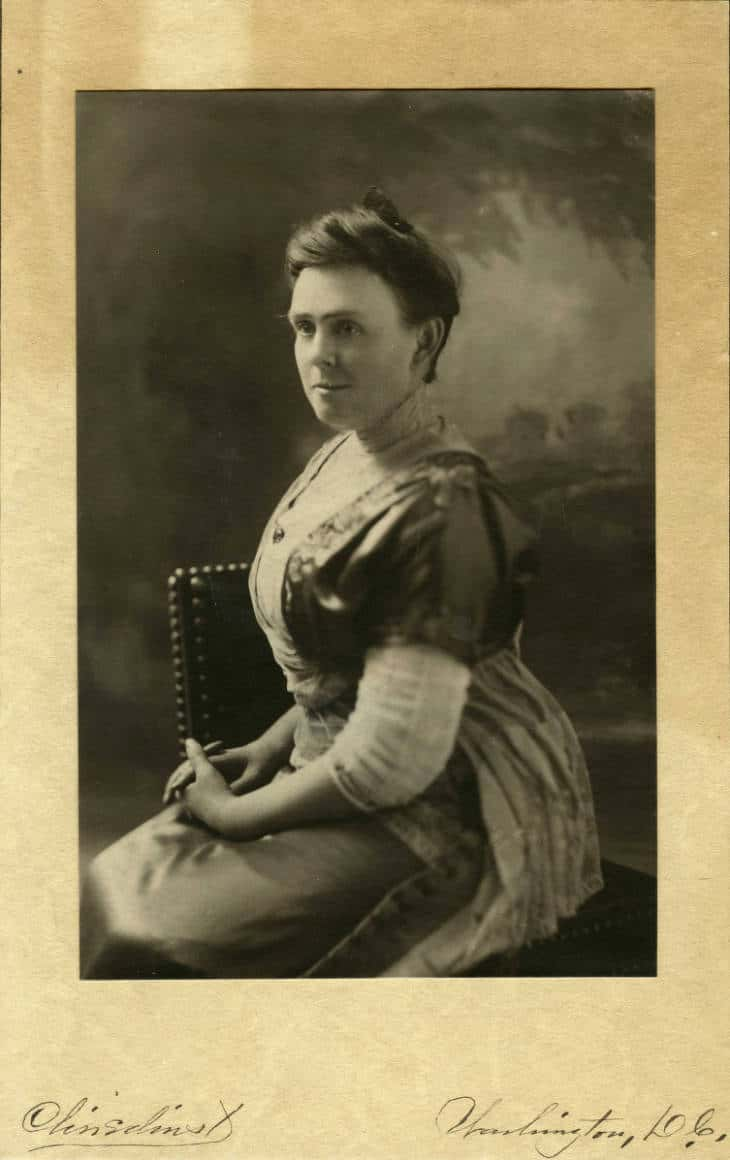 From upstate New York, the movement for Women's Suffrage moved across the country to the west, which developed into a leader in giving women the right to vote. Wyoming was the first to do so, in 1869 while it was still a territory, and Exton believes the low ratio of women to men played a role. With five men to one woman, "It was just one howling, screaming biker mob of miners," she says, observing that Wyoming needed more women, and giving them the vote was a way to attract them. California joined the Union as a state in 1850, and its first constitution drew on Spanish law, which had prevailed during the years of Spanish and Mexican control and gave women the right to own separate property. Women couldn't vote, though, and in 1896, they launched a statewide campaign to demand suffrage. Among the events, proponents in Napa Valley held conventions in Napa and St. Helena that featured national activists Susan B. Anthony and Rev. Anna Shaw. A referendum narrowly failed at the polls that year, but the movement continued to grow, and a second referendum, Proposition 4, passed on Tuesday, Oct. 10, 1911, giving women the right to vote in state elections.
"California became a big deal because it was the first, large, diverse, industrialized place to take up suffrage," says Eric Stanley, curator of the Museum of Sonoma County's current exhibition From Suffrage to #MeToo, which recognizes local women and their contributions to the women's rights movement. He explains that after California's first referendum failed, the women changed their tactics and shifted strategies. "It was an innovative campaign in its day," he says, with women spreading their message in rural areas as well cities, distributing flyers and networking in a way they never had before. Sarah Latimer Finley of Santa Rosa, a suffragette and gifted communicator, became the College Equal Suffrage League of Northern California's press chairman; she contributed regularly to The Press Democrat, to educate readers who were opposed to amending the constitution and convince them that allowing women to vote would be beneficial.
The early years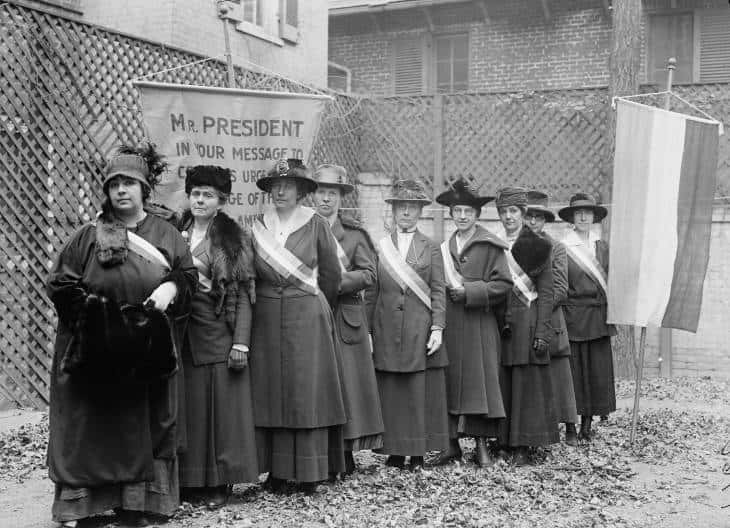 Carrie Chapman Catt founded the League of Women Voters on Feb. 14, 1920, to help women play a role in public affairs and use their votes wisely. Thus, after winning the vote later that year (Aug. 26, 1920), newly enfranchised women remained active and considering themselves equal, they introduced first version of the Equal Rights Amendment in 1923. Stereotypes about the role of women persisted, however, and women had to overcome pressure to adopt the newest fashions, get married and buy appliances. By 1930, the stock market had crashed, and the country was sinking into the Great Depression, so women who had jobs lost them and were unable to find employment. Among the highlights of this era, women were admitted to the Olympic Games as swimmers for the first time in the 1920s, and print journalism opened to women to help meet the demands of increasing circulation.
In the 1930s, women found a role model in Eleanor Roosevelt, who broke new ground as an activist, as well as serving as first lady. "Franklin Delano Roosevelt sent her out into the mines, fields and kitchens and had her to report to him," says Exton, and she also wrote a daily column, My Day. Even though Roosevelt was from one of the wealthiest families in the country, she met women on their own ground and used her column to give them practical advice on topics such as how to stretch half a pound of hamburger, so it would feed a family of four during the Depression.
Change and dissatisfaction
The United States entered World War II in 1942, and women were welcome in the workplace for the first time. Before, they weren't supposed to compete for jobs with men, even if they were widows or single women who needed to make a living. "They were told to stay out of the labor force," says Exton. When men left for war, and military industries began growing, however, women were the obvious choice to do essential work. Rosie the Riveter became the symbol of the campaign to recruit female workers, and they filled many positions, including jobs in shipyards as riveters, welders, steamfitters and assembly-line workers. At Marinship in Sausalito, which opened in 1942, they were instrumental in building 93 vessels for wartime use and received the same pay as men. The perception of women as valued workers was short-lived, though. When the men returned from war, the women were fired and sent home so men could take their jobs.
Although women didn't yet have a presence in politics, Helen Putnam launched a long political career, which began when she was elected president of the Petaluma Board of Education in 1947. She went on to become mayor in 1965 and won a seat on the Sonoma County Board of Supervisors 1978, where she worked to build consensus among liberal and conservative members of the board.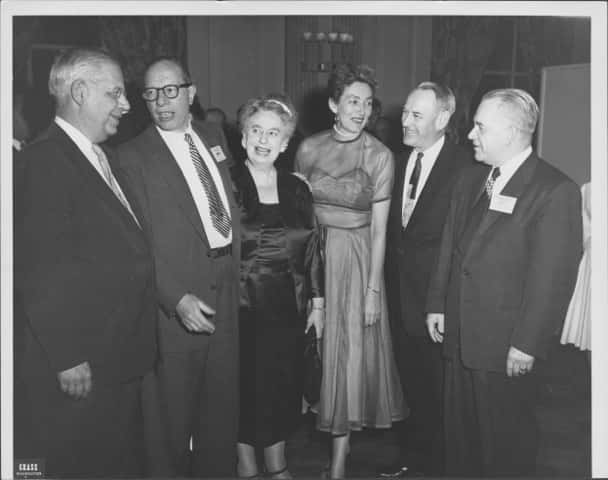 The post-war years of the 1950s were a prosperous time, but women were relegated to traditional roles. "A generation of women was sold on the concept that they could go home and have a vacuum cleaner and a car. They were told to find their satisfaction in life by becoming domestic goddesses," says Exton. After getting a taste of independence during the 1940s, however, many women found that it wasn't enough, and a gnawing lack of satisfaction began to grow. In 1961, President John F. Kennedy established the President's Commission on the Status of Women to address concerns about women's inequality in education, in the workplace and under the law, and it documented widespread discrimination against working women and made several recommendations in its final report in 1963. Among them were affordable childcare, hiring practices that promoted equal opportunity for women and paid maternity leave.
Feminism unleashed
In 1963, Betty Friedan's groundbreaking book The Feminine Mystique was released, and the floodgates of second-wave feminism broke open. Friedan challenged the prevailing notion that women could find fulfillment through housework, marriage and raising children and didn't want an education, careers or a political voice. In contrast, she reported that many housewives were deeply dissatisfied with their lives but were unable to express their feelings or find ways to escape societal expectations. Among the challenges, women couldn't access birth control; employers could fire them for becoming pregnant; and they were unable to take legal action against workplace sexual harassment. Women were also prohibited from getting credit, had no recourse against spousal rape and faced rejection from Ivy League universities, which had admission quotas for women. Friedan believed women had a problem without a name, and she gave them the words to articulate what they were experiencing, leading them to become increasingly assertive in demanding equal rights. Among the rallying cries: "Girls say yes to men who say no."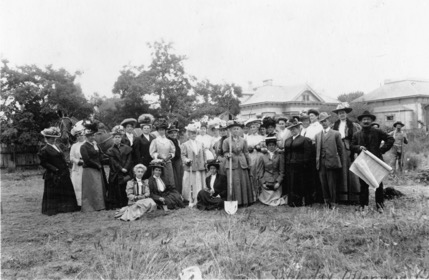 In 1971, the Napa Valley Women's Center opened in a storefront on Third Street in Napa, giving women a place where they could discuss issues such as gender and equality and develop strategies for achieving parity. Virginia Norton, a leader in Napa Freeze, a local peace group that discouraged military proliferation, and an advocate for women's rights, was an early member. After Norton died in 2014, Sudie Pollock, also a member as well as a social worker who served as a teacher for the Napa Valley Unified School District Teen Mothers Program, recognized the need to collect the stories of the remaining feminists who had been members. The result was A Rumbling of Women: Napa Feminists 1970-1990, which the Napa Historical Society published in 2018. In the book, Pollock recalls giving a speech to the St. Helen Kiwanis Club with Judy Nelson, Joy Lancaster and Lois Engle in December 1972, which summed up what women were feeling: "We are tired of being powerless in a political and economic sense. We are demanding to be recognized for the force we represent. We are not content to have laws made about us, for, and over us. We will be part of the decision-making. We are demanding to be recognized as rational individuals rather than sexually frustrated females, castrating bitches, or women's libbers, that now derogatory term coined by some unknown master of the media. We want to choose for ourselves who we will be, what our jobs will be, what our lives will be like. To explore what it is to be female."
Among their accomplishments, members encouraged the establishment of a non-credit class, What Women Want, a four-class seminar on feminist topics at Napa College, and they raised the funds to outfit a mobile building as a childcare center, despite resistance from a male administrator who didn't understand that students could also be parents.
The Equal Rights Amendment, a proposed amendment to the Constitution that would give all Americans equal rights regardless of gender gained new support in the 1970s, and after getting Senate approval in 1972, it went to the states for ratification. It required the approval of 38 states and had received 35, when conservative Phyllis Schlafly began campaigning against it. Five states revoked their ratification, and it failed to get sufficient votes by an extended deadline in 1982. California was an early adopter, ratifying the ERA in November 1972, and local women were big supporters. "We were very active and disappointed that it didn't get ratified," says Ann Batman, co-president of the League of Women Voters of Marin with Ann Wakely.
Sonoma State College offered Women's Studies in 1973, becoming one of the first programs of its kind in the United States, and in 1975, Sonoma County established the Commission on the Status of Women to eliminate discrimination against women and girls in key areas, such as housing, education and community services.
Politics
The League of Women Voters has had a presence in Marin County since 1936, and men were admitted as members in the 1960s. "Our general outlook is to educate all voters so they can go to the ballot box and make sound decisions," says Batman. The league also lobbies for issues its members have studied and reached consensus on, and it hosts candidates' forums and aims to be the moderating force, encouraging civility when debate between candidates becomes heated. "All through our history, we have trained and encouraged women to be active in the political process. The most famous is probably Vera Schulz," she says. Schulz was a founding member of the Marin league and served a tenure as president, which prepared her to become Mill Valley's first female council member. Then, in 1952, she won election by a narrow margin to become the first woman to serve as a Marin County supervisor. "She was a fighter," says Batman. Two of her biggest accomplishments were working for a new county civic center and lobbying for Frank Lloyd Wright to design it. Perhaps her greatest contribution, though, was serving as a role model, who paved the way for other women who thought that if she could make it in politics, they could too. Among them were Barbara Boxer, who was elected to the U.S. Senate, and Lynn Woolsey, who won Boxer's former seat in the House of Representatives in 1993, the Year of the Woman.
Speaking out
By 2017, social justice had become a focus, as women found the courage to speak out against sexual harassment and assault. The movement became known as #MeToo, because women began posting their experiences on social media, leading to a strength in numbers. Women, men and children across the country gathered to march and show their support. By early 2020, women were finally seeing justice, as several high-profile men lost their jobs, and others were sentenced to prison.
In politics, however, women didn't fare as well. Hillary Clinton, a former senator and Secretary of State, became the first woman to be nominated by a major political party in 2016, and while she won the popular vote, she lost the electoral college. Six women campaigned to become the Democratic Party's candidate for president in 2020, but by mid-March, all had dropped out after failing to win enough support in the primaries. "We thought we were making great progress; then we hit a backlash," says Exton, who believes gender stereotypes play a role. The United Nations Development Programme confirmed her suspicion in February 2020, when its Gender Social Norms Index revealed that 90 percent of people around the world hold some kind of bias against women.
In A Rumbling of Women, Margaret Kelly Ballou says that the logic for equality between the sexes and all it implied was clear in the 1970s, but women had to figure out how to achieve it. Today, it has become more difficult. "The women's movement and all the other human rights movements are now a target for millions of people who feel marginalized by all changes of the last four decades," says Ballou.
For women to continue gaining ground, parents must teach their sons to accept females as equals, and women must turn out to vote. "The way our government works now, the most powerful thing we have is our vote. It's the only for-sure way we can influence politicians and make changes," says Batman.
It's been 100 years, and the struggle continues. "Suffrage was one step in the march," Stanley observes. "And the march still is still going on."