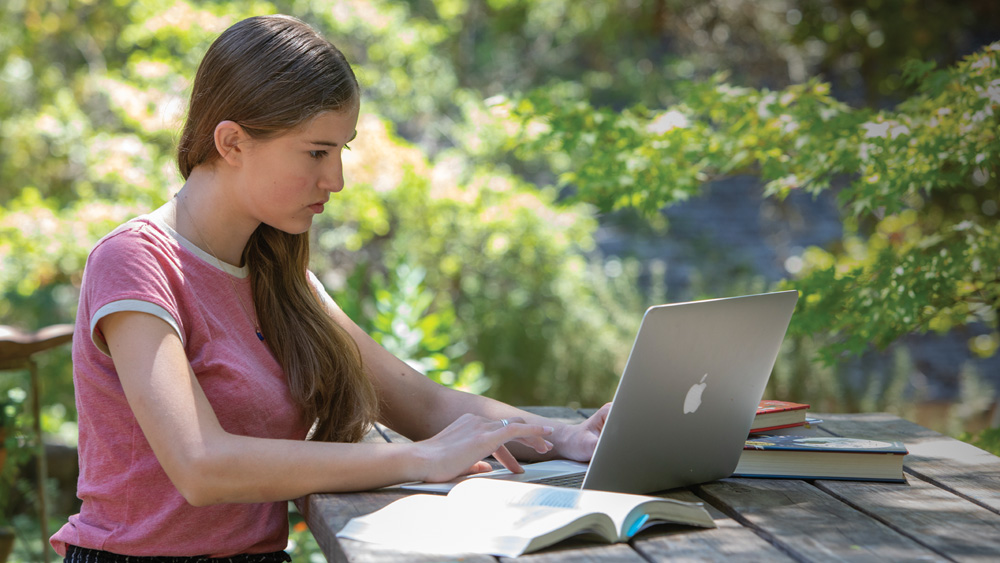 When brick-and-mortar schools closed in March, it was the most significant disruption of the educational system in a lifetime. How the closure fully impacted students, families, teachers and school districts remains to be seen, but school closures drastically changed family life and school as we know it—for better or worse. A tanking economy rife with furloughs and layoffs caused nearly 20 percent of the workforce to be unemployed, leaving parents in an abyss of panic with a plethora of unanswered questions. How am I going to find time to work all day and help my kids with their homework? What if my child falls behind? How will I pay for food and bills?
Pandemic homeschool
There's no way to compare pandemic homeschooling with the artfully established structure of home-based private education and online charter schools. And schools designated as authentic online learning programs have an expertly-designed curriculum with a sophisticated technological infrastructure. Faculty members train in advance, and students attend orientation programs. This type of instruction is nothing like what public schools in the North Bay were forced to piece-meal together earlier this year. At the primary level, where social interaction and hands-on learning is essential, this was no easy task.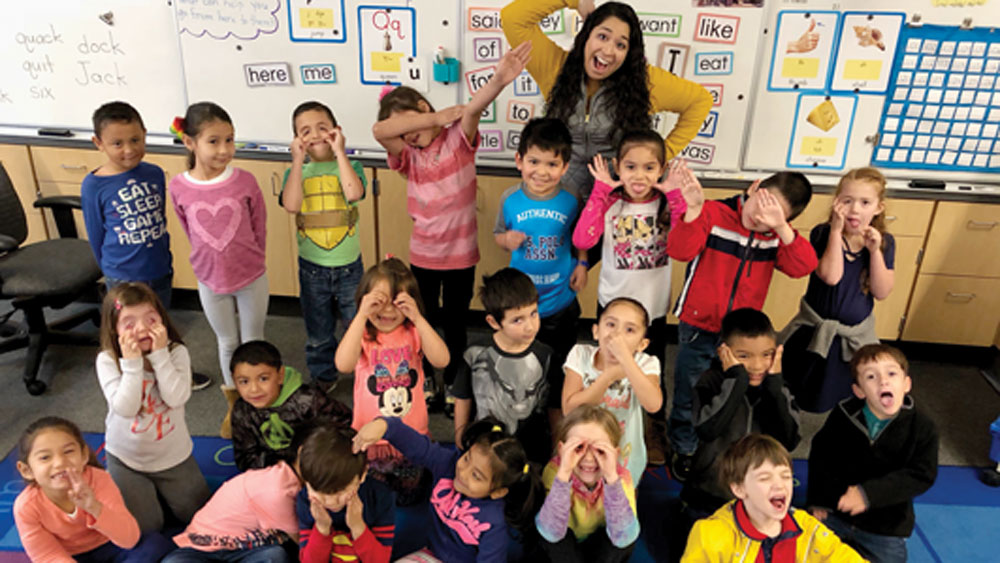 Melody Rivas, a kindergarten teacher in the Napa Valley, experienced the pressure of virtual teaching with five- and six-year-old children. "The reason I became a teacher is that I love to interact with kids," she says. "Not being able to spend time with them every day was devastating to me. Some of the best parts of my job are answering silly questions, hearing the kids' stories, and receiving all the hugs. As a kindergarten teacher, it was amazing to see kids come into my classroom on the first day of school (nervous, clinging to parents, and with little alphabet knowledge) and leave as confident and independent students who can read and write. It was so fulfilling to see the product of all the love, hard work and planning that I put into my teaching."
Stepping up
Public school districts are required by law to provide children with a government-funded education that meets strict guidelines at the state and federal level. Teachers are held accountable for following a school calendar with a designated number of days. For teachers, it's business as usual, but now with a twist—a big twist that wraps health, safety, learning loss and achievement gaps into a cumbersome bundle. When public school districts were mandated to close, teachers had less than a day to pack up their tools and quickly develop an online curriculum. Nevertheless, they stepped up, as teachers naturally tend to do. They ventured above and beyond an educator's call-of-duty to ensure their students continued learning no matter what.
Rivas had to pivot quickly and rethink her curriculum. "With virtual learning, I felt I was working harder than ever before, but without the benefits," she says. "I wasn't able to celebrate the successes and growth with my students. I wasn't able to encourage them when they thought something was too hard or couldn't blend a word on the first try.
A few of the parents reached out to me when they were having technical difficulties, or if they had questions about assignments," Rivas continues. "I was then able to give suggestions and guide them through the issue. I also shared how we would normally do something in the classroom, so they could try to mimic or use the same techniques at home."
Unlike an established virtual learning environment with a reflective process in place, pandemic learning happened on the fly, without the luxury of reflecting on what worked and what did not. And, while children were at home, districts realized that replicating the services that traditional schools offer was more challenging than expected.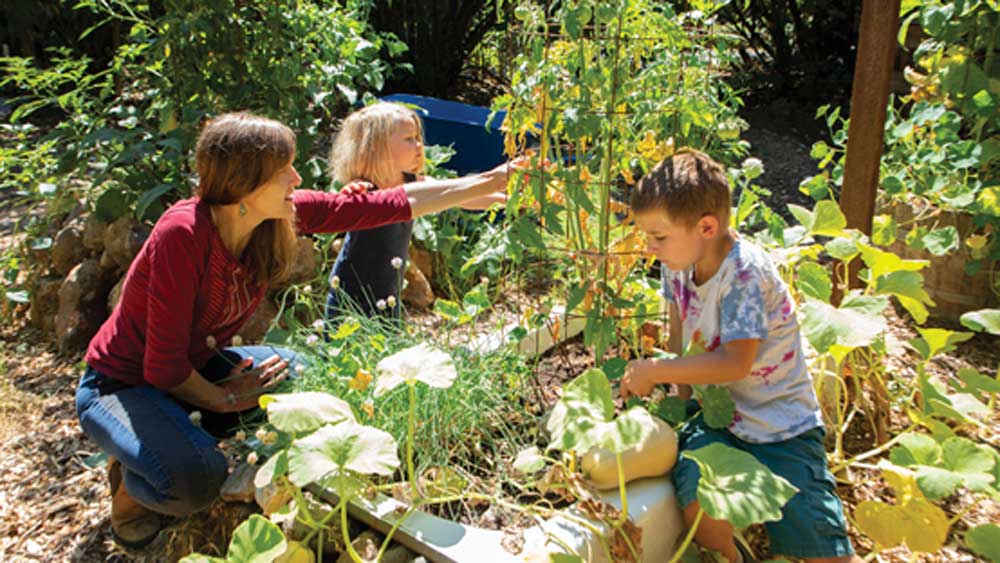 The price of pandemic education
Makeshift online education became a reality, and it came with a price. Teacher work hours were far longer than ever. The sudden shift summoned a learning curve for many teachers who are already overworked, requiring even more hours of professional development and self-teaching to deliver an online curriculum with few or limited resources.
Communication with parents was intensified, especially for those whose kids failed to show up for virtual school. Teachers spent countless hours tracking students with poor attendance and tutoring students who needed extra help. Staff members arrived at schools on designated days to deliver materials, school lunches, and yes—diplomas, to students waiting in cars. Virtual meetings with administrators, resource teachers, and collaborative teams to iron out day-to-day situations became online tasks that were exacerbated by the need to stay in touch.
"I missed the camaraderie with my staff," says Marc Morita, a sixth-grade math teacher in Calistoga. "But, I enjoyed the one-on-one interactions I had with my students. I saw a ton of growth with them. I had to speak in Spanish a lot more over the phone, which was a plus. I had to work harder and spend my nights creating lesson plans, instead of winding down."
During the school year, Morita balances family life with the workload of teaching math to more than 60 students, many who come from underprivileged backgrounds. His fifth-grade daughter, Lily, missed her friends and teachers tremendously, but she enjoyed the flexibility of her time, and thrived with the freedom to experience life skills she otherwise would not have. "She completed about two hours of work in the morning," says Morita. "The rest of the day was for her to play with her dog, read countless books, create her crafts, cook, and spend time with her immediate family."
Lily also spent a lot of time writing. "She wrote an eight-page essay about her dog," adds Morita, "and an argumentative essay on how Dolly Parton should be the face of Read Across America, instead of Dr. Seuss because of his racist political cartoons of Japanese Americans during World War II."
Learning from home
The Henry family in Napa Valley also established a homeschool structure, placing a strong emphasis on practical life skills, especially for their two youngest children. Tegan and Ben have three children, Loma, age 13, Robbie, 6, and Memory, 3. On March 17, the parents suddenly realized that school as they knew it no longer existed. Tegan, a fourth-grade teacher skilled in both teaching and technology, made it work. "We were very fortunate in many ways when we had to begin distance learning," says Tegan. "I'm a teacher in the same school/district as my children, so access and communication were non-issues. We are native English speakers in a school where English is the instructional language. We have a two-parent household with job flexibility, so one of us is always available to support our children with distance learning. We already had systemic privilege in place, which supported our transition from the brick-and-mortar to a distance-learning model."
The Henrys focused on practical life skills and hands-on learning. "Honestly, we weren't putting very much pressure on the schooling aspect for our children," says Tegan. "My younger two spent a lot of time outdoors with their dad putting in a garden, tending to our chickens and goats, and all the other mammals, fish, amphibians, and insects, who manage to find homes with us."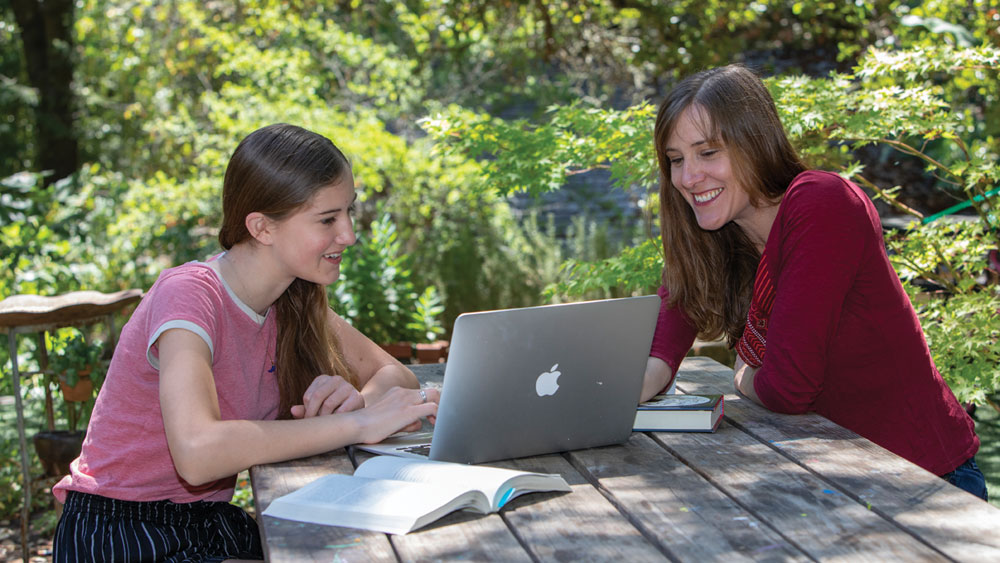 However, learning from home was a completely different experience for the Henry's teenage daughter. "My oldest is very academically motivated," she adds. "I had very little involvement in her daily school work, because I spent my time teaching my 23 fourth-graders online, while my husband and mother-in-law juggled working and providing child care for the two youngest."
A seventh-grader at Calistoga Junior High School, Loma wasn't enamored with her situation because she depends on the structure of a typical school day. "I'm someone who thrives with a routine," says Loma. "I tried to create routines, and I couldn't because nobody forced me to stick to it. My mom worked in her office teaching, and my dad worked outside. Nobody forced me to be on time to school, and I missed the fact that there was no school bell as a reminder."
With two younger siblings at home, she preferred to work alone in her room, but since her designated study space served so many different activities, she found it distracting. "I couldn't concentrate because there was so much noise with my brother and sister running around, turning on the TV, and being loud," she says. "I found myself journaling and reading on my own. I'm a night owl, so the flexibility was nice. I wanted to work on writing my novel since I had less schoolwork, but by the time I finished schoolwork, I was ready to be away from my computer. In the evenings, my family and I rode bikes and hiked a lot."
As an independent reader and thinker, Loma flourished when schools closed, but would have enjoyed having more classroom instruction. "I wish my teachers would've done more live classes," she says. "One of my teachers recorded videos of himself teaching, which worked well. Since I'm good at math, I can push myself forward by going to Khan Academy [a tutorial website], but some teachers provided little to no instruction during distance learning. They only posted assignments to Google Classroom. Even though I'm a pretty independent learner, I'm still only in junior high. My education requires instruction and peer collaboration."
Extracurricular activities
While there were some advantages to remote learning, it had its drawbacks—extracurricular activities such as sports, music lessons, and after-school clubs were also shutdown. In-person socialization is a valuable life skill that all kids need, especially those who are just beginning the trek through life. And small children miss out on learning social cues, working in groups, sharing, and cooperating with others. At school, students do much more than learning a curriculum—they make friends, share meals, feel loved, have meaningful discussions, find mentors, and more.
"The first few months of kindergarten are spent teaching the rules and procedures, breaking bad habits, and giving each child the skills they need to be a successful student," says Rivas. "This is all on top of teaching letter names, letter sounds, and eventually reading sight words and CVC words [three-letter words]. At the beginning of the year, we use a lot of manipulatives and tracing (or sometimes hand-over-hand) to teach kids how to form letters. I don't know how I'm going to achieve all of this, if we begin the school year with the virtual learning model. I also wonder how my incoming kindergarten students will respond to taking directions from a stranger they meet through an iPad screen. There won't be any trust or buy-in from the kids."
For now, those cherished childhood memories of playground games and collaborative art projects have become nonexistent until schools decide to reconvene. Kids have missed having social contact with friends and the personal relationships they have with teachers. Even the best educational technology cannot replicate this human connection. Though the ubiquity of online apps, games, and tutorial websites (i.e., Khan Academy) creates fun and engaging learning, it can become overkill. Now parents are even more concerned about kids having too much screen time.
"Even though Lily loved the online learning environment, she has sorely missed her friends," says Morita. "She spent some time on FaceTime with them, and she is impatiently waiting to be with her group of friends again."
Looking ahead
While facing a 10 percent budget cut, many school districts estimate a 20 to 30 percent increase in spending as they attempt to restart schools by putting in measures offered by the Center for Disease Control and Prevention (CDC) to prevent the spread of the coronavirus. Expenses may include disinfecting measures, new ventilation systems, hiring extra staff, purchasing equipment for increased spacing, masks, gloves, training staff for safety protocols, and more. Routine temperature checks, testing, and contract tracking will have high priority with a clear plan of action in case of outbreaks.
These measures will likely require more teachers and personnel to sustain the schedules and are unlikely to save schools money. "If you have half the class in person, and half remotely, you can't clone that teacher to be in both places to be handling both things at the same time," says Celia Jaffe, president of the California State PTA. "Though some of these practices might be the right thing for the health of the students, there's still going to be costs and concerns for the families." Expenses may include disinfecting measures, new ventilation systems, hiring extra staff, purchasing equipment for increased spacing, masks, gloves, training staff for safety protocols, and more. Routine temperature checks, testing, and contract tracking will have high priority with a clear plan of action in case of outbreaks.
In early June, the California Department of Education published a 62-page guidebook for safe reopening that emphasizes physical distancing and face masks. The handbook, titled Stronger Together, addresses health and safety, instruction, mental health and well-being for all, transportation, meals, and more. Schools must be in full compliance with the guidelines before reopening.
The California Department of Education released jurisdiction to individual school districts for how and when they will open. Much of it will depend on demographic and cultural factors that are specific to the community. "We know that many of our students really need in-class instruction," said State Superintendent of Public Instruction Tony Thurmond in a video news conference in June. "Their parents may need to work. They may be the children of essential workers. And in many cases, these are children who just need to have contact again with peers and educators and with the support center." Thurmond also acknowledged that some students want to continue distance learning and encouraged schools to accommodate those learners.
A new school year
Whether North Bay students will return to their regular classrooms, is yet to be determined by school administrators, but Tegan Henry hopes school will be back in session for the 2020-21 academic year. "I consider myself a service provider as a teacher," says Tegan. "I'm willing to take extra safety measures, such as wearing a mask or a face shield and disinfecting, to provide the education my fourth-graders need in a brick-and-mortar school environment."
Morita also hopes to return to school, and to make use of the online assignments he created. "I hope this work will help me when I move back to traditional in-person instruction," he says. "Absent students, or those who require independent study, will now be able to access my assignments online. When I have a substitute, I can still be the teacher, offering my lessons online that day, and the sub can be the facilitator."
As for Loma Henry, she's hoping to return to a more normal routine this school year and seeing her friends. "Next year, when I'm taking Algebra I, I feel like I'm ready for that. All and all, I'm ready for eighth grade. I do want to go back to normal school, but I don't know anything about how my school will do it. Having everyone in the same classroom sounds really hard to me, especially if we have to wear masks. I don't have a big friend group, but a couple of my friends and I would sit together at lunch and chat. I look forward to that, but if we're supposed to distance and wear masks, how would that work? I don't know how teachers are going to enforce that. I'm excited to go back to normal school because I can be back on a schedule," she adds. "I just don't know what it will look like."