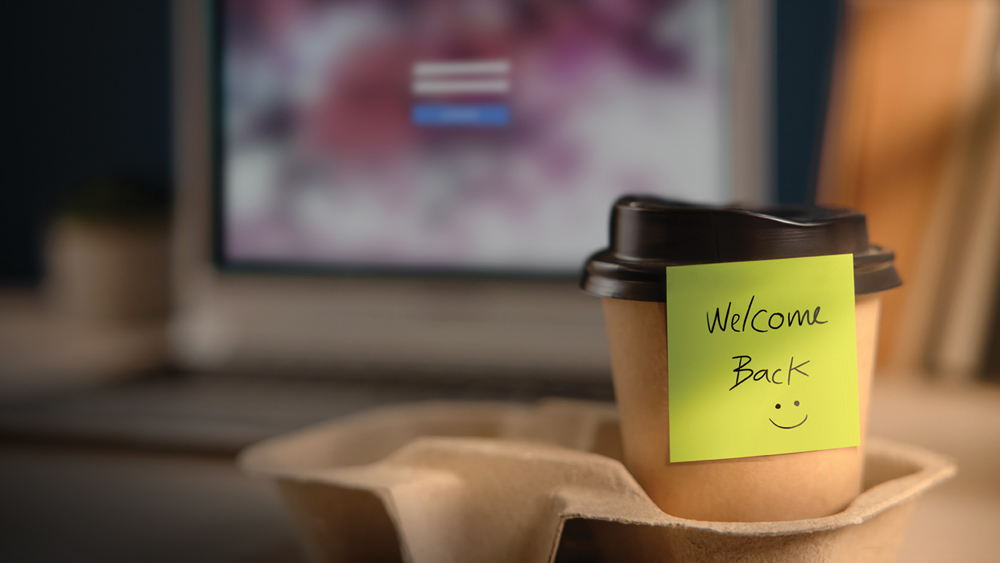 As the State of California and county departments of public health grapple with health restrictions concerning a variety of businesses, owners are cautiously welcoming customers and preparing workers for an uncertain future. Moving forward requires taking customers' and employees' concerns in mind, as well as determining what new online services will ensure a steady stream of income. North Bay businesses are relying on thoughtful and collaborative methods this summer to offset pandemic-related losses.
Mary Cervantes, director of the Napa Sonoma Small Business Development Center, says the nonprofit has helped more than 560 businesses in Napa and Sonoma counties since the pandemic began. "From spas and salons to restaurants and gyms, nobody has gone untouched. We've provided over 1,600 hours of one-on-one services since March 18 to help businesses pivot to new models and be compliant with new regulations after having to furlough or lay off workers," she says.
Miriam Hope Karell, director of the Marin Small Business Development Center, says her organization has advised more than 700 companies on disaster loans, lease negotiations, human resources questions, pivoting strategies and online marketing between mid-March and mid-May. "That's normally the amount we serve in two years. We've advised businesses across all industries, including retail, hospitality, construction, and education. In this time period, we also created 32 free webinars to help with the loans and reopening," says Karell.
Cervantes noted the Napa Sonoma Small Business Development Center has hosted 16 weekly Facebook Live presentations since mid-March in English and Spanish, featuring guests to talk about resources for businesses.
The two federal aid programs from the U.S. Small Business Administration, Paycheck Protection Program (PPP) loans and Economic Injury Disaster Loans (EIDL), have been critical in helping local companies keep their doors open. In early June, the federal government extended the PPP program until December 31.
Overview
In April, when the U.S. and the North Bay were at a low point, U.S. employment fell by 20.5 million and the unemployment rate rose to 14.7 percent, according to the U.S. Bureau of Labor Statistics. The unemployment rate is higher, 19.7 percent, when taking into account a misclassification error that the BLS admitted left out a high number of people who reported absent for work for other reasons, such as taking care of a relative.
In April, Marin County experienced an unemployment rate of 11.1 percent, Napa County a rate of 15.9 percent, and Sonoma County a rate of 15.2 percent. In May, the numbers improved a bit. Marin County experienced an unemployment rate of 10.3 percent, Napa County a rate of 14.4 percent, and Sonoma County a rate of 12.7 percent, according to the California Employment Development Department (EDD).
In May, as the country moved toward a broader reopening, U.S. employment rose by 2.5 million. The unemployment rate dipped to 13.3 percent, or 16.3 percent, when taking into account the BLS's misclassification error.
Planning ahead
As some businesses reopened in June, including bars, summer camps, gyms and winery tasting rooms, many residents were releived but cautious, and rightfuly so. After an increase in COVID-19 cases statewide, Gov. Gavin Newsom issued a directive on July 13, closing parts of the economy once again until August 2. "The situation has changed by the day. Looking out several months is educated guesswork. The best we can do is look to qualified economists to provide these estimates," says Sheba Person-Whitley, executive director of Sonoma County Economic Development Board (EDB).
The EDB has contracted with Robert Eyler, Ph.D., an economics professor at Sonoma State University. Eyler will create an economic impact study of COVID-19, the shelter-in-place order, and associated events. In late April, Eyler predicted construction and health-care services, which both involve social distancing and personal protective equipment, would be the first industries to bounce back.
Rick Wells, CEO of Marin Builders Association, says construction saw a temporary shut-down for most of April, but then pent-up demand in the short-term. "Most larger residential projects continued through all the shelter-in-place orders because they included affordable housing components and were deemed essential," says Wells. Despite work continuing, he adds, some firms have let workers go or cut their hours. "With the new [Marin] County health and OSHA protocols, it is more challenging to run a job site as efficiently as it was before the orders. Firms are adapting, but it is taking time to adjust."
Three national health-care providers, which have care facilities in the North Bay, Kaiser Permanente, CommonSpirit Health and Providence Health & Services, are doing well, according to Deborah Burger, a president of National Nurses United, a national nurses union, and a registered nurse at Kaiser Permanente in Santa Rosa. "They were making a significant profit before the pandemic began," she says.
"Kaiser received over $7.4 billion from the federal COVID-19 program, but returned it. Common Spirit (aka Dignity) received $9 billion, HCA Health care got $3.5 billion in COVID funds and Providence received $1.3 billion in COVID-related money. Yet health-care workers are not seeing real gains."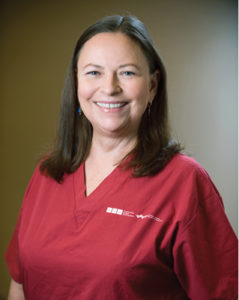 The extra hours that nurses have been requested to work for COVID-19 testing sites hasn't made up for the hours they've missed, according to Burger. On-call nurses have either seen their hours cut, or increased to almost full-time, but without receiving benefits. "In addition, nurses and other health-care workers still don't have proper PPE. Many have to live in hotel rooms or in separate spaces away from their family at this time to prevent family members from contracting COVID-19," she says.
Health-care providers that requested and received funds when they were not needed impacted other hospitals. "In 2019, Kaiser made $7.4 billion in profit, Common Spirit made $9 billion in profits; Providence-St. Joseph made $1.3 billion," says Burger. "These chains applied for—and received—federal dollars that were supposed to go to struggling hospitals trying to provide care to patients during this pandemic. As a result of claiming this money, other hospitals that needed public funds didn't get the money they could use to stay afloat. Whether hospitals like Kaiser gave it back is irrelevant, they still applied for the funds and diverted it from those that needed assistance like our public hospitals in California."
In April, Eyler noted that professional services may have had fewer problems due to "portable jobs," allowing employees to work from home. This proved true for BioMarin, a biotech company based in San Rafael.
"Most BioMarin employees from all over the world are working remotely until further notice. We have restricted all employee travel. The employees on-site are engaged in essential work that can only be done onsite, which is generally in labs, manufacturing, information technology and security," says Debra Charlesworth, vice president of corporate communications at BioMarin.
Joe Madigan, CEO of Nelson, a California-based staffing company with North Bay locations in Petaluma, Napa, Santa Rosa and San Rafael, added Uber and Lyft saw significant job losses. According to Madigan, North Bay companies that did better than others included some alcoholic beverage producers, who turned to manufacturing hand sanitizer and were able to weather the storm. "On the other hand, our [cannabis] clients, though deemed essential, struggled with social distancing within their facilities," he says.
Eyler predicted in late April that businesses where people gather and tourism-related businesses will likely be the last to emerge. However, local restaurants' extreme push to offer service through technology and in compliance with health department orders have changed expectations. Louise Dawson, restaurant program manager for the Northern California Small Business Development Center Network, oversees a team of 10 advisors who have been working around-the-clock since the pandemic began to support and advise restaurant clients.
Dawson says the team has assisted clients with emergency loans and hosted more than 12 webinars with training topics, ranging from renegotiating a lease and pivoting menus to include to-go and delivery, and helping restaurants navigate health orders to eventually reopen. "We've helped restaurants by hosting weekly Zoom meetings where restaurant (owners] can come together, support each other, and share best practices and resources," she says.
Rob Della Santina, who co-owns Della Santina's Trattoria, an Italian restaurant in Sonoma, with his parents Quirico and Shirley Della Santina, says long nights, creativity, and local support showed him survival is possible during the pandemic. "In the very beginning, with a huge effort, we moved within two days to full-time curbside pick-up and delivery," says Rob. "By late May, 50 to 65 percent of our business was derived from our new online ordering system."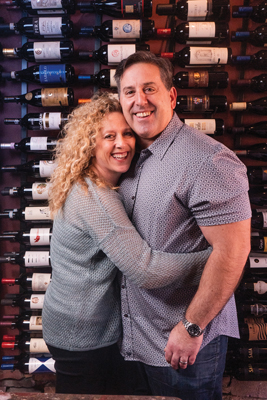 Nicole Della Santina, wife and head of marketing at Della Santina's Trattoria, added the restaurant made changes to show customers it is open and taking the proper precautions to make sure the staff is safe and guests have a pleasant and safe experience. "Currently, we're only serving on our back patio at the restaurant," she says. "We went from 26 tables to 13 due to social distancing. Seating capacity is at 50 percent and sales are at about 75 percent, but that includes our takeout business, which is something we had to pivot to improve due to COVID. The curbside tables are a huge part of our business for the wine bar (Enoteca Della Santina), which is next door."
There have been additional changes for customer safety. "It's a lot of little things, like pulling off the linen tablecloth and sliding a paper menu underneath a glass tabletop (so the customer doesn't have to touch the menu) and having QR codes to make the wine list accessible through diners' cell phones," says Nicole.
Significant changes
Wine tasting rooms in Napa and Sonoma counties were allowed to reopen June 6, and Napa hotels, with the exception of amenities like spas, indoor pools, and fitness centers, reopened on June 8. Yet the pandemic's severity continues to have a negative effect on tourism and almost every service that goes along with it. Hotels and property managers offering rentals have suffered significant losses.
"All Pride celebrations were canceled. As of late May, the LGBTQIA+ community and the Russian River Chamber of Commerce are discussing rescheduling. Guerneville restaurants are also interested in opening the Guerneville Bridge for outdoor dining," says Marcos Suarez, program manager of business diversity services for the EDB.
Claudia Vecchio, president and CEO of Sonoma County Tourism, says in the spring, the county's tourism "collapsed," with more than 80 percent of workers in the industry unemployed in late May. Now, with tasting rooms, restaurants, beaches, outdoor recreation, and other types of tourist-oriented businesses slowly reopening, Sonoma County is prepared to welcome visitors through what they've dubbed as the "reopening evolution."
Says Vecchio, "Businesses around the county have been working hard to create well-being protocols while curating the extraordinary experiences visitors expect. The wineries that are open offer both world-class wines and foods sure to please even the most discerning palette. Our stunning outdoor sites fulfill the need to reconnect with nature while enjoying inspiring vistas. We ask that everyone join us in protecting themselves and those around them through agreeing to a Safe Travels Promise."
Linsey Gallagher, president and CEO of Visit Napa Valley, says Napa County's reopening will have four distinct marketing phases. "We started with locals, inviting them back to restaurants and wineries with the tagline, "Explore your backyard." Soon after, we targeted the drive market from Sacramento and the San Francisco Bay Area. "And now that hotels are approved to reopen and welcome leisure guests, we'll focus on visitors farther away," she says, adding that they're targeting visitors from Los Angeles, Portland and Seattle. "In 2021, we expect to see visitors return from Texas, the Southeast, and New York," she says.
Michael Haney, executive director of Sonoma County Vintners, says more than 70 percent of Sonoma County wineries have seen a severe economic impact due to COVID-19, based on a survey the organization sent to its winery members. "Fortunately, virtual programs worked to mitigate at least a portion of their losses," he says. "The good news is that even small wineries that had not done online marketing before have started to engage with customers and use digital experiences to drive sales."
Amelia Ceja, president and owner of Ceja Vineyard in Sonoma, says one of her responses to the pandemic has been to start a weekly Tuesday online cooking and wine pairing show with her daughter, Dalia. "We call it 'Taco Tuesday, Vino y Más' and livestream ourselves on Facebook (at 7 p.m. PST), making authentic Mexican recipes paired with our wines from my home kitchen in Napa. We are also offering curbside pick-up and online shipping," she says.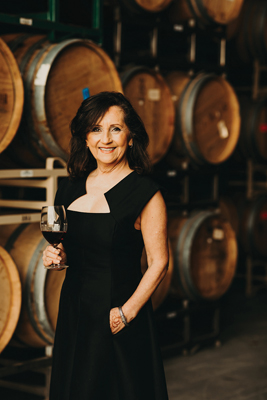 Teresa Wall, senior director of marketing communications of Napa Valley Vintners, says Napa wineries have used the time during the shutdowns effectively. "They've moved forward with bottling, developed promotions to encourage direct to consumer sales, and pushed more wine into retail channels," she says.
According to Karissa Kruse, president of Sonoma County Winegrowers, vineyards have benefited from the experience of working together. "Best practices and protocols have been shared in English and Spanish. Back in March, Sonoma County Grape Growers Foundation purchased a bulk order of 10,000 KN95 masks so every farmworker in Sonoma County would have PPE," she says.
The Sonoma County Grape Growers Foundation also launched a farmworker family resiliency fund, recognizing that though farmworkers were still working, some of their families were financially impacted by having the other spouse forced out of work.
Restaurant closures have severely impacted local agriculture, according to Tawny Tesconi, executive director of Sonoma County Farm Bureau. "Local duck and poultry farms [that] traditionally do a majority of their business with restaurants lost most of their business overnight. They had to pivot quickly and are now doing sales via e-commerce and pick-up. Spring and early summer are the height of harvest for many local crops and livestock. Farmers have an abundance of product to move," says Tesconi, adding that production didn't stop because of the pandemic.
"The result is farms and ranches are selling their products for about half of what they would have otherwise. Yet there is hope. The multiple farmers' markets open every week are showing how local businesses can socially distance and continue to reach out to customers. Farmers are also working on offering CSA boxes and changing their planting plans for early summer, to plant crops that give them a higher profit margin," says Tesconi.
From finances to new grads
Local banks and credit unions have been instrumental in helping North Bay businesses continue operations. Russ Colombo, president and CEO of Bank of Marin, says the bank made 1,700 loans totaling more than $300 million since mid-March.
"Seventy percent of those have been to companies that do not have a borrowing relationship with us and are depository only," he says. "We've also done close to 300 loan modifications totaling more than $370 million across Marin, Napa, Alameda and Sonoma counties, with a big percentage of those being real-estate secured," says Colombo."
David Williams, chief marketing and human resources officer of Community First Credit Union, says he is seeing customers hang on to cash. "However, we have set three consecutive monthly records in mortgage originations. We've done $77 million in mortgages in the past four months (between mid-March and mid-June). Nearly two-thirds of the originations are refinancings, due to the historic low rates," he says.
According to Herman Hernandez, owner and broker at Zephyr Real Estate Russian River in Guerneville, real estate sales have drastically decreased.
"We were closed for two-and-a-half months. In order to cope, we've shifted to doing so much more virtually, from document disclosures to virtual tours. Now with [partial] reopening, we're seeing a lot of adjustments. Brokers need to make at least four COVID-19-related home disclosures, visitors have to wear booties and not touch things in the home, and the broker has to disinfect many surfaces, including the front door, after they leave," he says.
Serafin Miranda is the owner of SBA Janitorial, LLC, a Petaluma-based cleaning company that services Marin, Napa, and Sonoma counties. Miranda says the majority of commercial customers stopped service at the onset the pandemic. He began residential cleaning again in early June, he says, with only 30 percent of his clientele returning.
"This has been a challenging few months," he says. "Fortunately, a lab testing for COVID-19 in Novato and Petaluma requested daily cleaning service with 10 extra people. This kept us busy, but I still lost money because I had to let some workers go and hire and train new ones."
Colleges are making an extreme effort to reach out to current students, recent graduates and alumni to help them secure employment. Kelsey Bensky, career advisor at Sonoma State University Career Center, says the center has been focused on remote career advising, accessible online resources, and virtual events connecting employers with SSU students.
Becky Sandoval Young, also a career advisor at the center, says its internal job board shows a high number of jobs in education and government, as well as wine, sales and nonprofit opportunities.
The Latino community
The Latino community is disproportionately affected by the pandemic with approximately 72 percent of those contracting the coronavirus in Sonoma County being Latino, according to data from Sonoma County. California's undocumented workers, the majority of whom are from Latin America, are ineligible to receive state unemployment benefits and an extra $600-per-week payment through the federal government's Pandemic Unemployment Assistance program.
In response, North Bay Latino leaders are reaching out to Latino businesses. They are requesting more attention from local governments and nonprofits to address unequal access to health care, stimulus payments, educational materials and federal loans.
Hernandez, who is also the president and founder of Los Cien Sonoma County, a Latino advocacy group, says it was daunting for Latino business owners to navigate federal loan forms, health information and new county requirements in materials that are primarily in English. "People need that explanation and direct contact with a trusted source. Historically, there has been very little of that," he says.
Marcos Suarez, who is traveling in a mask to Latino businesses from Boyes Hot Springs to Roseland, says more county and city workers would be helpful to resolve Latino business owners' concerns. "There are many new issues arising during the pandemic, including shoplifting from Latino businesses that is likely due to residents' economic stress," says Suarez. "With the partnership of the Hispanic Chamber of Commerce of Sonoma County, we are doing the boots on the ground outreach. The guidance about financial assistance and best management practices is best done with an actual person present who can speak Spanish."
Frankie Lemus, president and co-founder of the Latino Alliance, a community and business association for Latinos in Rohnert Park and Cotati, and owner of Taqueria Sol Azteca, a restaurant in Rohnert Park, says he has become an informal advisor to many community members and business owners in his area. "I'm working to put together a magazine and a website to showcase promotions from Latino businesses in English and Spanish," he says. "Some of the businesses here in Rohnert Park and Cotati are also buying PPE and sanitizing supplies together."
According to Lemus, the Latino business owners he talked to initially lost 50 to 80 percent of their business. They also experienced stress because they didn't know where to turn for help with PPP loans, advertising on social media, and explaining social distancing and mask requirements to customers. "In addition, we have heard strong opinions from the public regarding the issue of masking. This needs to be addressed," says Lemus. Resilience and awareness in the Latino community and beyond, he adds, could be more effectively promoted with teamwork.
"It would be a good idea to organize a group of people beyond Rohnert Park and Cotati to explain successful advertising strategies," says Lemus. "They could also share PPE prices and contacts, ways to connect with the Latino community and the larger community, and positive news. Footwork, listening, and solutions, these will help people do better when they are trying to reopen."