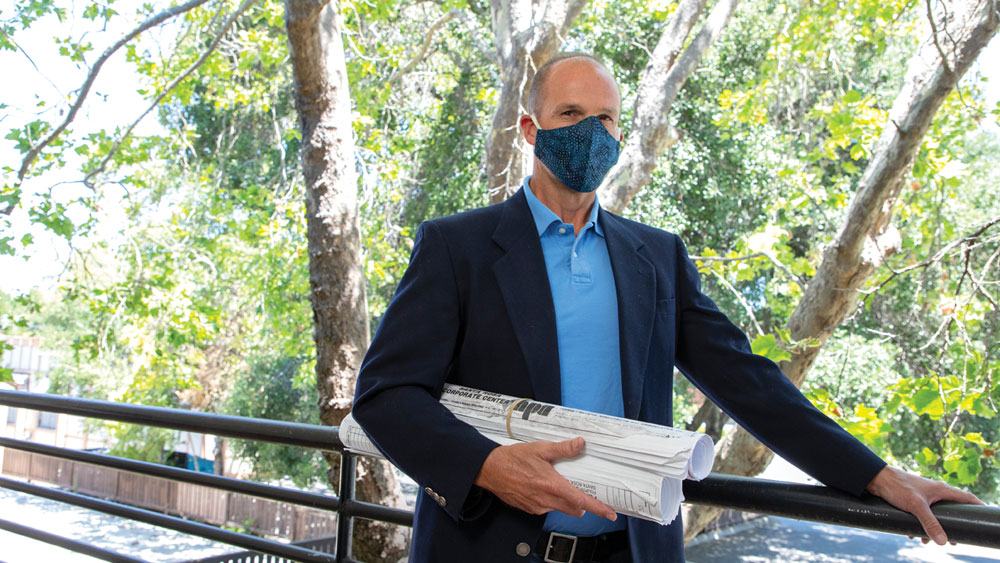 It took a global pandemic to show most local companies that if their employees had the ability and the tools to successfully work from home, they could and should. Tech giants such as Twitter and Square, Inc. are now considering making remote work permanent. They employ thousands who, before the pandemic, performed their job duties in expansive and expensive Bay Area office buildings.
Before the official shelter-in-place (SIP) order went into effect March 17 in Sonoma County, companies were being forced to think ahead and plan well in advance for remote work. Many, if not most, of their employees were continuing to work remotely in early June. Tech companies may have had an advantage that helped them transition to remote work more smoothly, but other types of businesses were also able to make the switch remarkably fast.
While there have been pitfalls, and new labor issues are being raised, remote work may be the new normal for many industries, at least for the indefinite future.
"Remote working is not new, but it's new to some people," says Chuck McPherson, principal and partner at Leap Solutions Group, a business management consulting firm in Santa Rosa. Prior to that he was a senior human resources manager with Hewlett-Packard and Agilent Technologies for many years. "I was [there] at the beginning of the dial-up modem days."
So how does a company with scores or even hundreds of employees housed in cubicles in an office building transition them to remote work?
Taking inventory
"We developed a system protocol for staff, including guidelines set up and in writing to take home," explains Kevin Zucco, executive principal of ZFA Structural Engineers in Santa Rosa. "There were some initial technical issues, ranging from bottlenecks with the IT system or procurement to employees' own home hardware that didn't jive with what was in the office. But the changeover went pretty well, with a 90-plus percent success rate within only a couple days."
Zucco's company has 78 employees in five offices in Northern California. Though it's accommodated a handful of remote workers over the years, the majority of staff is based out of each office, including ZFA's Santa Rosa office near downtown.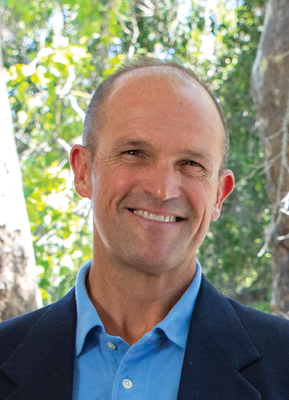 To quickly pivot, ZFA's IT team conducted an advance inventory of its office hardware, noting what employees would need at home and hardware at the office. "I have a laptop, but I took a larger monitor and a docking station to use in my home office, and grabbed an extra keyboard and mouse, too," says Zucco. "Some people using their laptops at home were also given office monitors or full systems, if they needed it. It was all set up so they log in from home and their work desktop is right there."
Zucco says the sudden switch to remote work was a "climate change" for his firm's industry. In early June, some employees were handling it better than others, he says. "The more extroverted people are having a harder time being out of the office so long into the SIP. Others have needed more organizational assistance, while some can organize ahead on their own. In some cases our communication has been better, even though it's more difficult to collaborate virtually than it would be in person.
"I'm so proud of our group. They've been nimble and very resourceful in working in a different environment. But there are a lot of us who can't wait to come back into the office. I prefer to be in the office and around the staff, because it's just more productive and healthier culturally."
On the day Zucco was interviewed by phone, he was in the Santa Rosa office handling necessary paperwork and signing checks. ZFA still depends on some paper documentation in its work processes, he adds. "[Sometimes] it's far more efficient to have paper to look at when dealing with large-format building drawings."
ZFA performs technical work on what some regional jurisdictions called "essential" projects during the pandemic lockdowns, such as schools and police/fire stations, explains Zucco. "There were a fair number of construction projects we are part of that were already underway, and those remained active throughout the stay-at-home orders. But there were several projects still in design phase that were put on hold or stopped, and that impacted us immediately. The first three weeks of the lockdown were unnerving, with many sleepless nights."
Continuous improvement
At Keysight Technologies, approximately 2,000 professionals work at the Santa Rosa headquarters campus, with some departments typically onsite for multiple shifts. On March 11, all employees were transitioned to either working from home or staying at home, based on their role, says Hamish Gray, senior vice president. "Ron Nersesian, our president, chief executive officer and chairman, made that decision before California or local orders were announced, to ensure the safety and health of employees."
There were inevitably some technical challenges to get hundreds of employees working remotely, says Gray, but the company managed it well. "Keysight's IT organization was well prepared and quickly implemented the needed infrastructure to ensure business continuity. But ultimately, like most companies, we are somewhat limited by the service employees have at their homes and competing for internet bandwidth."
Keysight has always supported remote work, long before the SIP was ordered. Still, there are some job duties that must be conducted onsite, Gray says, such as instrument repair and calibration, hardware development, instrument testing, machining, and more. "Keysight performs essential critical services and, as such, we do have limited personnel onsite to support our customers."
The company maintains a robust business continuity and disaster recovery plan, as well as a crisis management team structure and process, according to Gray. "These plans and processes have been rigorously tested by real-life events," he says. Having a process in place helps the company handle events such as the fires in California and Colorado, extended power outages and facility outages and/or annual tabletop exercises. "Keysight believes in and practices continuous improvement, and after each event we complete a comprehensive review of what we did and what we can potentially do better for the next eventual challenge."
Evaluating productivity
Remote work, says McPherson, can allow employees to step up in a different way, or to retreat more. "One of the things that can get lost in all this is the presumption by employers that their people are not productive at home because, 'I can't see them.' Some employees don't understand their metrics for productivity. Just because employees are offsite, you can't make assumptions [about their productivity], you have to have some metrics built in."
During the first three to four weeks of employers' transitions to remote work, McPherson asked his company's clients how their employees' productivity was tracking. "I asked mainly because of what their mindset was. What they found was that productivity was mostly good, and there was even more communication between them in many cases."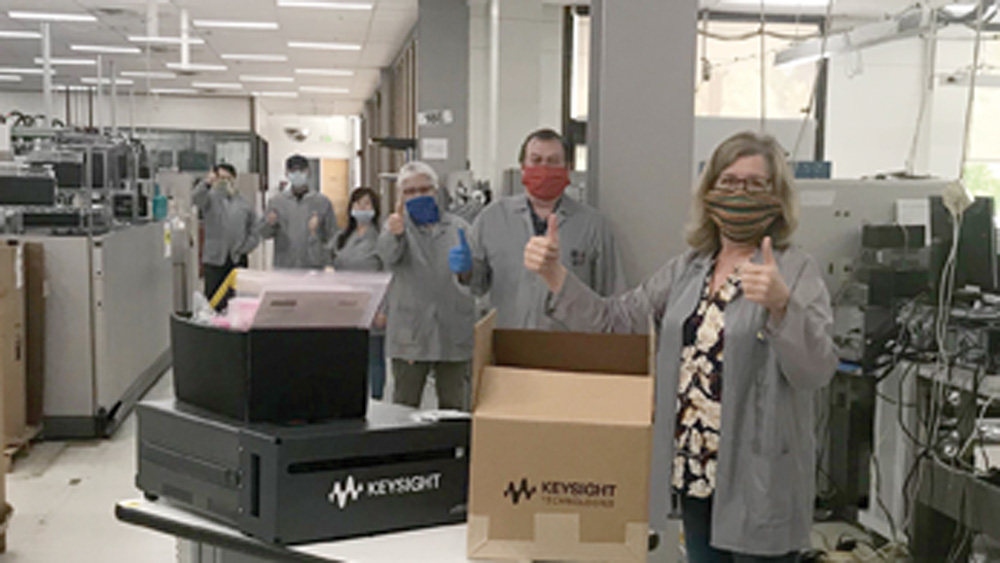 In the past, remote working at most companies was usually saved for the exempt employees, says McPherson, and non-exempt employees were not considered for it. "Now, everyone who can work from home is working from home. For employers, safeguards for wage and hour laws come into play for non-exempt workers who will need to clock in and out. I advise clients that they should have some type of tracking system to make certain their employees are being paid properly."
You also want to keep your employees happy, adds McPherson, but that doesn't mean they get to do whatever they want. "It comes back to the balance of business needs and employee needs. This is another lever that employers maybe didn't accept or recognize before, but now that their people are working from home, and have been for three-plus months, that's a good stretch of time to find out if [remote work] is working for their business."
People who work from home tend to be active in spurts, he says. "So expecting employees to be at their laptops on instant messaging from 8 to 5 is unreasonable, particularly in homes with children who are doing school work remotely, along with other distractions. We have an employee in the Bay Area who works from home, and on our Zoom calls she was sitting at a desk in an office she was sharing with her daughter, who was doing her online classes (before the school year finished). The schools have very specific break times, and our employee would break when her daughter did."
A downside to remote work that continues indefinitely in people's homes is the specter of increased workers' compensation issues. "I was talking to a client in Los Angeles recently who's been working from her kitchen table for more than two months and has developed ergonomic problems from it," says McPherson.
Zucco can relate. He says after about a week working from his own kitchen table, which was less than ideal, he moved his remote office set-up into his bedroom. "It's a small desk and an uncomfortable chair, but I'm making it work, and taking advantage of other work areas around the house."
Planning for recovery
ZFA is developing a recovery plan for bringing employees back into its offices when it's safe to do so. "It will be different for each office," says Zucco. "Our Santa Rosa and Napa offices will come back first, along with the Silicon Valley and Sacramento, with probably 50 to 75 percent of the staff onsite and with staggered days and hours, as needed and modified workstations and locations. We'll also coordinate personal protective equipment (PPE), office flow and a cleaning regimen will be needed."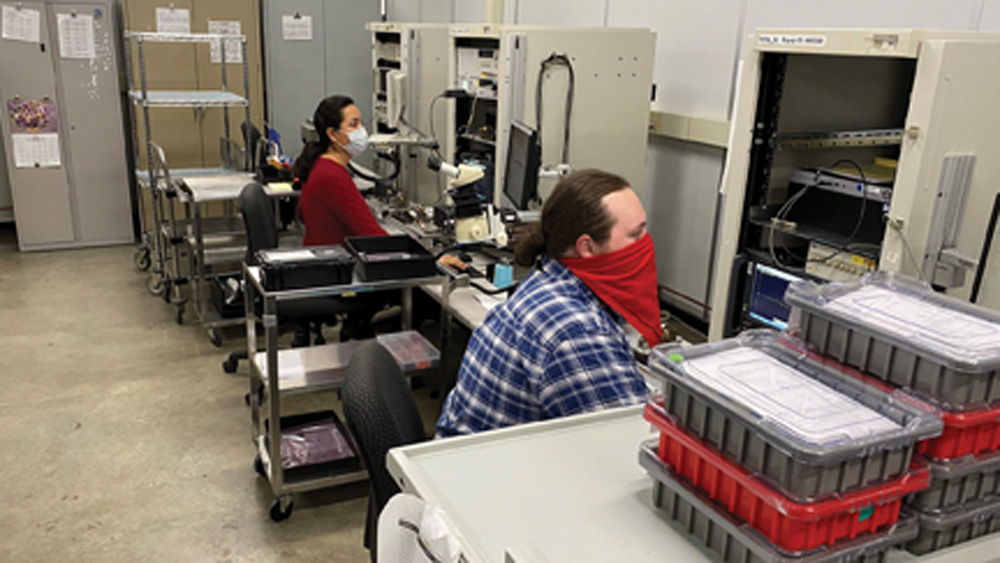 At Keysight, Gray forecasts that approximately 60 percent of its Santa Rosa professionals will be working from home at least through December, and potentially longer. "It depends on the dynamics of the environment," he adds.
The Santa Rosa campus is open, and in early June, only employees who cannot physically do their jobs from home were authorized to be onsite. Gray says that all steps have been taken to safeguard the workspace, such as conducting temperature checks and completing self-declaration forms on entrance to the facility, and reconfiguring office and production layouts for the required physical distancing, as well as providing sufficient PPE.
Anticipating the future of work, McPherson wonders how a major cultural shift will result from this new model of working from home. "I speak frequently with our employer clients about how their office culture will be impacted by this, such as the camaraderie among people in an office versus being remote," he says. "Some people are huggers, some people bring food into work. It depends on what the culture was like before."
The cultural shift will also impact how job performance evaluations are handled going forward. "How do you do an annual evaluation of an employee working from home for so long? Employers will need to add some type of performance metric to their evaluation process to take all that into account," he says. "That's one of the discussion points we'll be having with our clients soon."
A time of uncertainty
In early June, there was also the impact on new hires, says McPherson. "On the recruiting side of our business we've heard from employers who had job openings for us to fill, and then this spring asked us to slow down the hiring process because they don't know what's going to happen next."
One thing that's come out of this pandemic in a huge way, he adds, is the realization that there is no real control. "We have no control over anything, only a false sense of control. A month ago I was wondering if I could move to another country when I retire, but nobody can get away from this global crisis. Moving away doesn't solve the problem. It just goes to show, we really don't have the control we think we have."