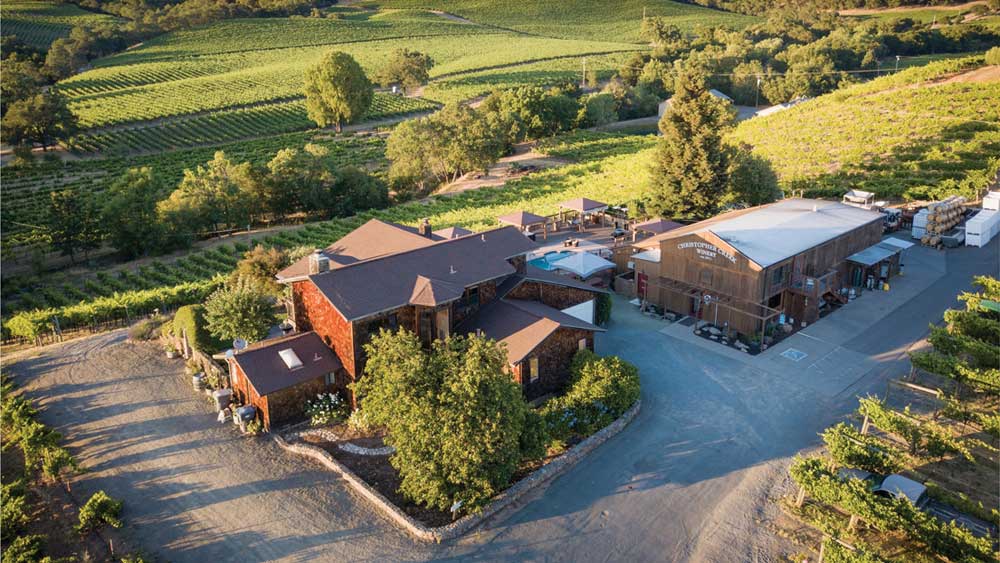 Christopher Creek Winery stands alone at the top of a hill in Healdsburg, nestled into the nucleus of Wine Country where the Russian River, Alexander and Dry Creek valleys collide. Its location became a representation of quality the winery demands against the competitive landscape of viticulture. It starts with Dominic Foppoli, owner of Christopher Creek and mayor of Windsor.
"I host most of my afternoon meetings as mayor up here. I think sometimes people just make up complaints so they can come up here and meet with the mayor because I always pour wine for everybody," says Foppoli with a laugh. "I think if all mayors poured wine for people who are upset, you'd get through a lot of problems quickly. Hard to stay mad at your mayor when he keeps pouring you wine."
When the winery reopened this spring, tastings were set up outdoors. "Our winery is perfectly situated for social distancing," says Foppoli. "We have this monstrous deck area, so we do tastings by the pool overlooking the vineyard and there's well over six feet between the tables. We can fit a lot of people here. The hospitality side of this place is absolutely phenomenal with this view on the deck."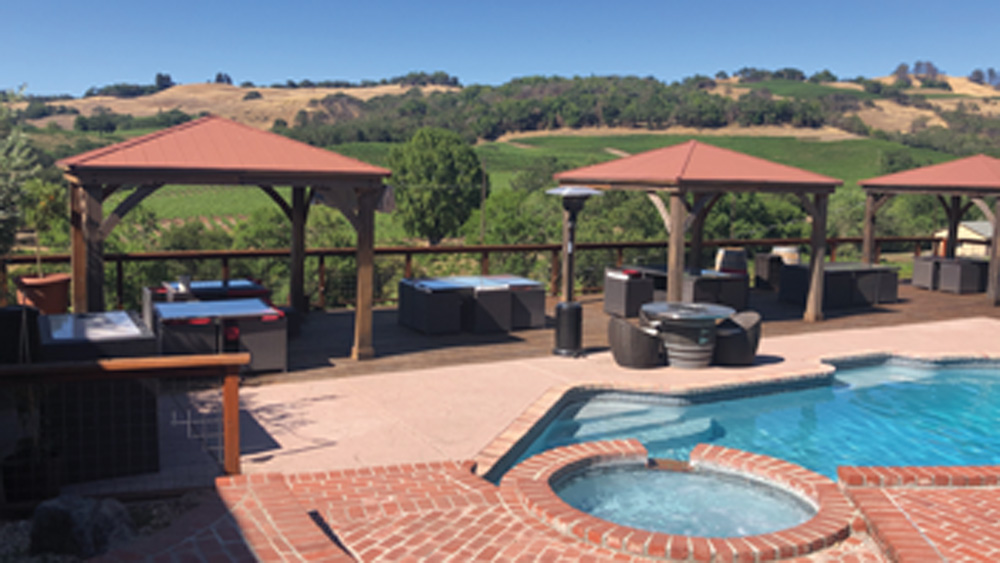 Today, Foppoli produces more than 40 wines at Christopher Creek under the helm of winemaker Mike Brunson, who joined in 2012 when Foppoli purchased the winery. While only producing 4,000 to 8,000 cases a year, Brunson experiments with a myriad of varietals with his crowning achievement being an award-winning Nebbiolo.
Despite the disarming, light aroma, Nebbiolo is a variety that clings to your mouth with every sip as flavors of cherry, coffee and primordial earth revolve around the taste buds. It's an intense wine and demands a palate cleanser.
An expressive grape, Nebbiolo carries characteristics of the earth and climate in its taste, resulting in wildly different wines from the same varietal, depending on where and how its grown. In 2015, Brunson tried his first attempt at Nebbiolo, which is just as difficult to create as a Pinot Noir, which is just as sensitive to its environment. "It's pretty damn finicky. It does things color-wise and aroma-wise that I've never seen before in wines," Brunson says. "It flips and flops and during fermentation, it goes through weird periods." Nevertheless, Robert Parker, an influential wine critic, gave Brunson's first attempt the highest score in the history of Northern California for Nebbiolo.
The trick Brunson uses to create such fantastical wines is to watch with care. "It really is just babysitting," Brunson says. "Once you get all the fermentation done, you tuck them into a barrel and then you just make sure the kids don't run amok while the parents are away."
Next, we sample the 2017 Anderson Valley Pinot Noir. This wine displays its cool climate roots from Christopher Creek's Akins property with hints of red fruit and candy on the front end. It's a balanced, yet bold tasting wine from start to finish that is aged in 33 percent new French oak. The Pinot Noir is followed by a 2016 Dry Creek Cabernet Sauvignon, a wine that showcases the vine's age with structure and depth. With ripe tannins and a full-body flavor that rewards patient wine tasters, a strong sense of black currant, black cherries and cedar overwhelm the senses with its richness.
Finally, Christopher Creek's secret weapon is revealed when an orange bottle emerges onto the poolside deck — Orange Chardonnay. A white wine that is treated like a red, it bestows a complex aroma of apricot, peach, pear and citrus blossom flowers. It's perfectly balanced with stone fruits and a lively acidity.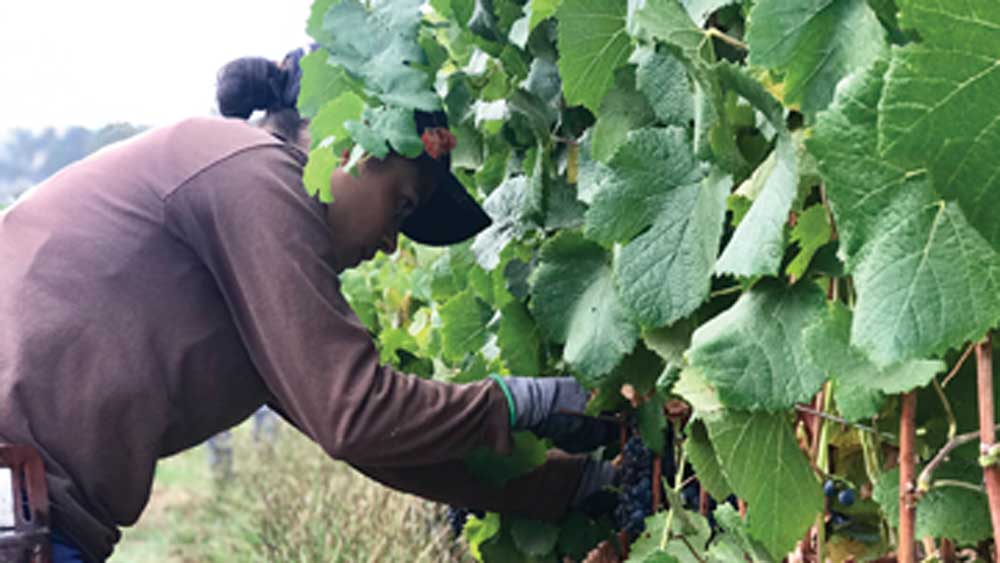 Amid the pandemic, the winery switched to a virtual business and responded by hosting weekly wine tastings for club members. "When we bought the winery, the previous owners kept the best of the last 25 vintages," Foppoli says. "So, we would send everybody three different bottles a week through the 25 to 30 years of the winery's history, and we would pair it with food and try it together with Mike [Brunson]."
Christopher Creek thrived amid the crisis. "People call their [wine] clubs a family, but for us it really is," Brunson says. "During this quarantine, club members stepped up. We would have anywhere from 35 to 65 people on one of our weekly Zooms. Everybody bought the wine a week ahead, and we sit down and go through it with them. And Dominic was on every single Zoom call. Every single one."
The winery represents the pinnacle of quality while standing tall on its hill, ready to triumph over any oncoming obstacle. "Dominic runs at a different speed than most of us do," Brunson says. "I honestly don't know when he sleeps."
Did You Know? While staying at the Christopher Creek Estate House is a staple for club members, another club reward is staying at a different lavish property in Italy. Foppoli purchased the remaining privately-owned castle in his family's region of Italy, where his grandparents lived, when it came up for sale for the second time in the last 900 years. Club members have the opportunity to earn an overnight stay in the castle. Built in the 11th century on the top of a mountain, it features seven floors and a dungeon underneath.