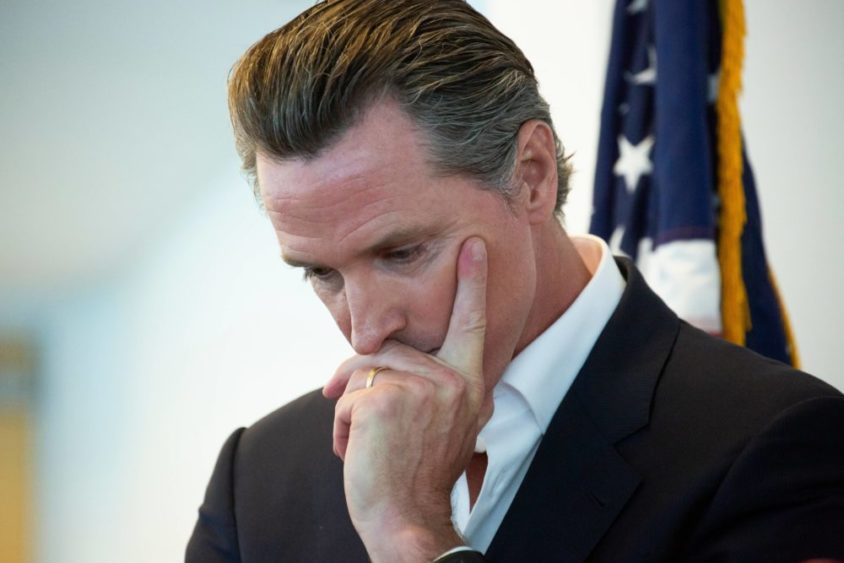 As our country continues to almost spin off its axis between COVID-19, economic retrenchment, a search for justice and racial equality, and no televised sports, those of us in the journalism game do our best to gather something that hasn't shown up yet on CNN or Twitter.
As these words are committed to paper on Juneteenth, former Marin resident and current Gov. Gavin Newsom has ordered everyone to don masks and glove up in a statewide effort to prevent a second wave of coronavirus infections. In a statement, he said in part, "California's strategy to restart the economy and get people back to work will only be successful if people act safely and follow health recommendations. That means wearing a face covering, washing your hands and practicing physical distancing."
Newsom's order came a week after Marin retailers were given the greenlight to open for something that resembles regular business or at least, the new normal. While shoppers were then allowed inside, social distancing was in effect. Retailers from Book Passage in Corte Madera to Pleasures of the Heart in San Rafael announced reopenings.
While supermarkets always remained open, other retailers have had to turn to online sales to satisfy customers. Boutique retailers are not only an intricate part of Marin's small business focused econ, they work crazy hours putting up with the public and dealing with shrinking margins. Asking them to remake their business models is almost cruel.
Newsom and local officials have tried to solve the impossible equation of balancing public health concerns with the need to get the economy back on its feet. In recent weeks, a third part of the calculation has entered the reckoning as Californians (dealing with a combination of cabin fever discomfort over being told what to do, and a child's disposition along with a dash of disregard for their fellow man), began pushing for "critical services" like visiting taverns, having their locks shorn and getting tattoos.
The federal government pushed out relief funding and unemployment after President Trump declared the virus escaped from China, and he began holding daily press briefings downplaying COVID-19 even as the death toll mounted.
The feds also rolled out Paycheck Protection loans designed to keep companies afloat and staff on payroll, with a 1 percent interest rate and the ability to skip repaying altogether, if certain conditions were met.
The danger with a second wave is not just adding to a death toll in California that stands at almost 5,300 as of June 19, but also that the federal government and the state will find themselves unable (or unwilling) to lend financial support as businesses either struggle to stay open or close up under the pressure of a second wave.
Moreover, while the state and the feds have tried to lend financial assistance to both taxpayers and businesses impacted by the coronavirus, the government can't do much about how consumers react to an uptick in public health dangers.
An informal poll done by myself of people claiming to be my friends tried to gauge their comfort level with reopening the economy. It shows a high degree of discomfort, and not just with being my friend. While the poll was non-scientific and no danger to putting Zogby or FiveThirtyEight out of business, it asked a simple question: Are you ready to shop retail and eat in restaurants? The question was asked of 10 people and the margin of error was plus or minus one glass of wine.
The result was that 70 percent of the respondents said that regular retail was not on their menu for now, and 90 percent said unless the restaurants had patios that were not highly populated, they were not ready to break bread.
In the words of former San Rafael resident, hoops freak and blues guitarist Robert Cray, "The forecast calls for pain, my baby's turning cold and the forecast calls for pain."
Your Marin moment
To steal from Mark Twain, the death of the Station House Café in Port Reyes has been greatly exaggerated. While it was reported here and elsewhere that the West Marin landmark would be closing in May, the beloved eatery will remain open until Labor Day.
The Station House was set to close because its lease payment was set to jump from $8,372 a month to $28,000 a month. For those of you doing the math in your head, that's an increase of a whopping 234 percent.
I remember when I received an annual raise of 235 percent. No, I don't, nobody does.
At any rate, the time extension gives North Bay residents a chance to enjoy the delicious fare and hospitality of the Station House a little longer. So, stop by the Station House, maybe catch some music and say goodbye to owner Sheryl Cahill and the gang.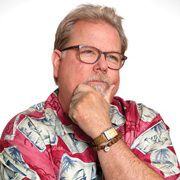 Bill Meagher is a contributing editor at NorthBay biz Magazine and a senior editor at The Deal, a digital financial news portal based in Manhattan. He covers micro and smallcap equity finance, alternative investment and cannabis on a national basis. He also does investigative stories that often involve the SEC and DOJ.