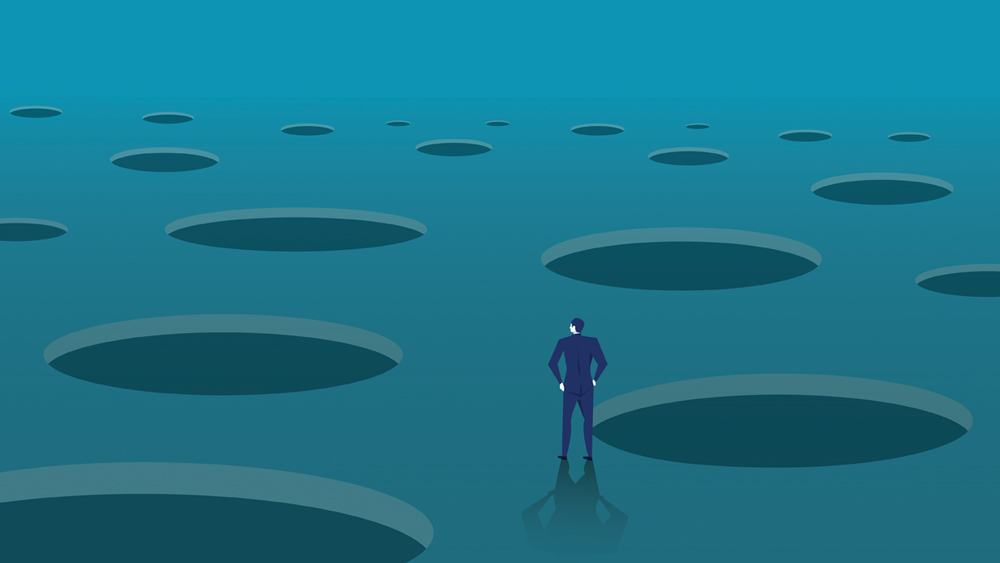 An insurance policy is meant to protect a business from the unthinkable disasters—fires, floods, and earthquakes, which can cause great financial hardship. For the small businesses that have survived these events, their experiences range from grateful recovery to bitter loss, and the difference may depend on the fine print in an insurance policy. As fire season begins, it's a good idea to review your insurance policy and coverage limits. And now that a global pandemic is also in the mix, altering business, it's a good time to discuss what coverage—if any—may be available or to consider a strategy for future pandemics.
For those working in the insurance industry, what concerns them most in recent years is that so many of their clients don't seem to fully understand their own policies. "The idea of wildfires ripping through downtown cities and towns is not something that was really thought of before," says Joseph Feierabend, a producer at George Petersen Agency in Santa Rosa. "Nor were the resultant evacuations, the PG&E shutoffs, and now the pandemic. These things are on a scale that haven't really happened before." After the Tubbs fire in 2017, he says, he saw in the community a kind of confusion among people about their insurance. "Many felt like they didn't know what they truly had in terms of insurance—what it covered, what it didn't cover, what they should be prepared for." Since then, people have been starting to think differently about insurance—what's covered, and what's not? What's more, they're beginning to understand that reading the fine print is critical.
Are you covered?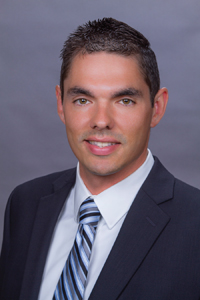 "Before, many business owners treated insurance like a commodity," says Feierabend. "They shopped around, got the best price and didn't really differentiate from policy to policy." Most business owners think that if they have a policy, they're covered. When it comes to insurance, says Feierabend, nothing could be further from the truth. Insurance coverage differs, depending on the carrier and the policy. "They're legal contracts. Not only can the covered perils vary, but they have different wording and coverage triggers. Most people ask, 'What are my limits and what is my premium?' Now they realize that's not sufficient."
Business interruption insurance
"A lot of people are frustrated with their coverage right now," says Feierabend. "They assume that if you have business interruption insurance, whatever kind of interruption you have, it's covered, and that's not the case." For example, a normal business interruption typically involves some kind of physical damage, caused by a peril at the location, making it impossible to fully (or partially) conduct business, which will result in a loss of income. In this case, loss of income is covered if it's caused by a covered peril. But when the county mandated shutdowns for the pandemic earlier this year, many businesses were not covered for loss of income.
You may have business interruption coverage, Feierabend explains, but there are key exceptions. "They have the coverage, but only for certain perils. So fire, or wind, or smoke—those are covered perils. The cause of loss forms often vary, but a common one is called 'special form,' which means that it's covered unless it's specifically excluded. Usually the forms are different, but we have what we call a special coverage form, which means that everything is covered, unless it's specifically excluded." In the case of evacuation for fire, which is an included peril, you're covered. But when the pandemic hit, and businesses shut down, says Feierabend, about 75 to 90 percent of the business interruption policies listed viruses as an excluded peril.
One detail that is often overlooked when purchasing insurance is the list of accepted perils. Instead, business owners tend to focus on coverage type—whether it's a building, the contents, business interruption, or policy limits. But discussing covered perils (that either cause damage or loss of income) is equally important.
The standard perils excluded in a normal business policy are earthquakes and floods. Most people know that these are excluded, but can purchase specialized policies that cover both, if they want. Not so with viruses. Though there were some policies on the books after the SARS outbreaks of 2005 that may have included viruses, insurance companies quickly began striking those as exceptions. "Now you're unlikely to find a policy that doesn't exclude viruses or pandemics—75 to 90 percent of policies have a specific virus exclusion," he says. "The remaining [insurers], including most of the other policies that are out there, while they don't have a specific virus exclusion, the carriers are still denying coverage."
A business may be covered if a meteor crashes through the roof, as there is no specific exclusion likely to be written about meteors. But currently, small business aren't covered for loss of income when they're ordered to shut down because of a virus. And if a policy does offer coverage, it likely includes higher deductibles, or specialized wording.
As a result, one business is taking action. Thomas Keller, the renowned restauranteur, filed a lawsuit in March against his insurer, the Hartford Fire Insurance Company, for failing to cover losses resulting from the pandemic shutdown. Two congressmen, Mike Thompson (D)-CA and Brian Fitzpatrick (R)-PA, have posed bills in Congress, each with bipartisan support, to have business interruption insurance include the option to cover damage from the pandemic.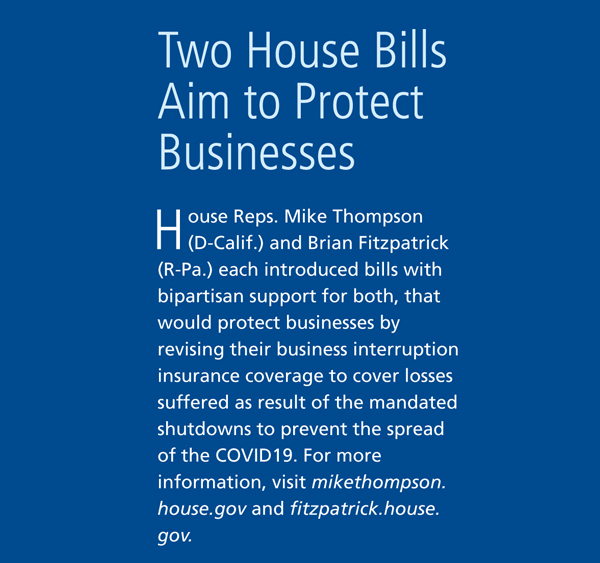 How insurance works
Why is it impossible to purchase coverage for large-scale disasters? The problem for insurers, Feierabend explains, is a matter of scope. "Insurance works because you take a large group of people who pool their money together and you're estimating that there may be a disaster, but it's likely to be contained to a certain geographic area and limited to a certain amount of people," he says.
As long as the scope of customers is broad enough, not just centralized in one area, enough premiums are collected over the years to sustain a hefty loss if it happens every so often, according to Feierabend. "COVID-19 has shown us the problem with pandemic insurance is that the losses are everywhere and all-encompassing. Nearly every policyholder would be filing claims, and there's no way to ensure that there's enough money to pay everyone," he says. "There were pandemic insurance products out there before COVID-19, but their availability going forward is in question because insurers didn't properly anticipate the global impact one pandemic can have. Even if carriers find a way to feasibly price pandemic insurance, it could be cost prohibitive for most businesses to purchase."
In view of the many disasters sustained in the North Bay over the last several years, insurers are forced to adjust so the balance of risk to benefit can remain stable. Currently, insurance carriers are looking at what they call spread of risk, says Feierabend. An insurer can lose hundreds of millions of dollars in one fire. So what they're doing is looking at the map and imagining a spread of coverage they could tolerate and then draw lines there. "We're limiting risk to a certain amount of dollars in this area, and then we'll move on somewhere else," he explains. "They're limiting the hit they're going to take if something like this happens again."
Understand your policy
To better prepare for disaster, the best line of defense is to fully understand the policy you're purchasing and the specific details of coverage and exclusions. "I had businesses during the 2019 Kincade fire where the policy listed that as long as a covered cause of loss causes damage to property other than property at your premises, and you're ordered by civil authority to be evacuated, then you're covered," says Feierabend, but notes with caution to read the fine print. "A lot of carriers added on distance requirements after the 2017 Tubbs fire. And the standard is a mile." This means that policies with a mileage limit may not have provided coverage during the fire since evacuations went all the way from Healdsburg and Windsor to the coast.
Can a business secure a policy that includes coverage for a pandemic? "Bets are off going forward," says Feierabend. "We're going to have to wait and see." Today, you can't buy an event cancellation policy in the midst of a pandemic, he says, just as you can't buy coverage for your home when an active wildfire is a mile from your house. "Nobody is going to offer [coverage], as long as this is going on." The insurance companies will react and [eventually] rebalance themselves, but nobody can say what the field will look like in the future.
What does Feierabend advise for now? "Don't lose your policy," he says. "If you're in a medium- to high-hazard brush area, don't do anything with your insurance right now. Since the fires, insurers have created brush maps and fire hazard scores they give people based on their geographic location to proximity to fuel. All this is accurate information now, so if you're in a high hazard area, maintain your insurance."
If there are fewer fires in the next couple years, insurance coverage and costs may improve, but it's not looking good right now," he says. "We're at the point where we're a large independent local broker, and we have access to [nearly] every independent carrier that's out there, but sometimes we have problems finding coverage for our rural personal lines customers. There are some direct writers such as State Farm, Farmers, or AAA, that you can only get a quote by going directly to one of their own brokers, and we've been advising some of our personal lines clients to go to them, if we can't find a good option for them right now. We don't want to lose the business, but we have to do what's best for the client."
A changing world
Making sure you have adequate coverage is especially important these days. "The world has changed," says agent Scott Martindale, Farmers Business Insurance in Healdsburg. "Cars are more expensive to repair, and home construction costs continue to increase. The weather patterns have changed, which has increased the potential for wildfires in areas that were not previously impacted. In Northern California, we're living proof that the worst can happen. A wildfire jumped Highway 101 and burnt down big buildings, so when you're thinking about insurance, you have to think about the worst case and have the appropriate coverages."
Martindale helps his clients by learning from each client (or prospective clients) about their businesses and then running through the whole range of possibilities to see where they're vulnerable and what kind of support they need should disaster strike, and what it will take to bring them back to where they were. Though you may have a policy in place, and think you're covered, be sure to review your coverage with regards to current costs, such as construction. "Going through eight wildfires. I've seen the good and the bad," says Martindale. "Most people don't know what's in their policy." Loss of use coverage is the perfect example: last year, in advance of the Kincade fire, his office was evacuated and he worked out of another Farmers' agency in Sonoma. "I worked for several days calling customers and telling them, 'I know you're evacuated. Don't sleep on someone's floor; go to a hotel. Here's what we can do.' That feels good because most people didn't even know they were covered for that."
Unfortunately, disaster has become a familiar part of life in the North Bay. Along with the beauty and mild climate, there's the possibility of earthquakes, the likelihood of floods and the terrifying threat of wildfires, as experienced in recent years. And earlier this year, a pandemic swept throughout the U.S. and the North Bay, changing the way we live and do business. Just how can we know we're really prepared?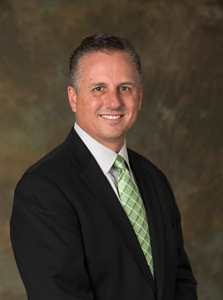 Brett Martinez, president and chief executive officer of Redwood Credit Union, which operates its own wholly-owned subsidiary insurance agency, advises making friends with your agent, reading your policy and paying attention to the fine print. "Insurance is complicated," he says. "A lot of people when they buy a car, for example, focus on the monthly payment with no understanding of the terms in the contract that they're going to be paying for that car for 10 years. When it comes to insurance, you want to stop what you're doing, read your policy and ask questions." This, he realizes, is not what people tend to do.
"A lot of people, unfortunately, see insurance as this requirement for a loan, or for their business," he says. They get coverage, he adds, but they don't fully understand it until disaster strikes. And in one disastrous moment, or in its aftermath, the policyholder understands the value of proper coverage and the pain of an inadequate policy. "I don't like paying for insurance," he says, "and I don't ever want to use it. But when something bad happens, I need the confidence that I have the right coverages."
Human nature being what it is, when people shop for coverage, they tend to focus only on the cost. "It's interesting with everything going on these days, people are still focused on price, and not understanding their policies," says Martinez. "Unfortunately, when something tragic happens, that's when you become educated." As the CEO of a company that has its own insurance agency, he takes securing proper insurance coverage seriously. "I put the effort into it." His advice? "Get to know your agent," he says. "[Choose] someone you can talk to and who knows your business; when you find an agent you trust go through the what-ifs." Don't expect to accomplish this quickly, he adds. "Taking the time to be thorough now can prevent the stress and heartache of inadequate coverage later."
Once you've read your policy, worked through the fine print, and have agreed on the options and the premium, consider the price versus the risks you're taking. "Assume you're taking some risks," he says. "That's okay, as long as you know what those risks are. It's okay to take risks and offset that with the price, as long as you do it with your eyes wide open."
Remember that your agent is your trusted advisor. Martinez recommends having a local agent. "Somebody outside the area may not understand the issues around the floodplains or the fire issues and doesn't have the same [understanding] that local agents do." It helps having someone who knows the lay of the land, the history of the community, and the nature of your business so that a policy can be tailored to your unique needs. "You want somebody who's going to be there," says Martinez. "Someone you can trust and who has your back."