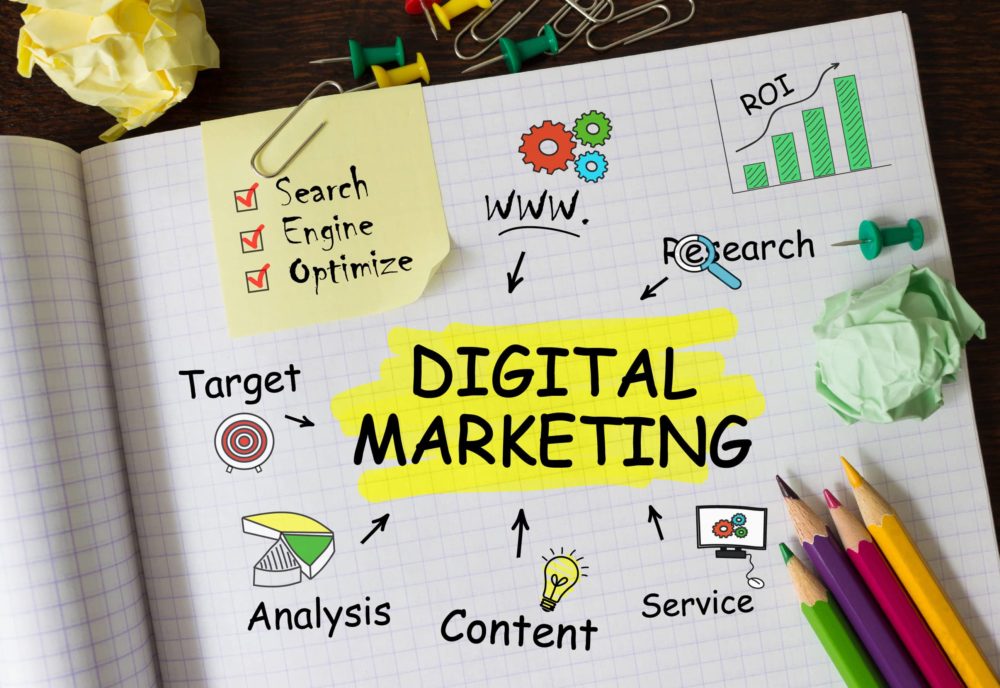 Note to Readers: This is a follow-up to a column I wrote in the September issue on digital marketing.
Last month, prompted by the ads you may have heard on local radio for Waterdrop Digital, I started writing about targeted digital marketing. Full disclosure: Waterdrop Digital and this publication share a parent company, Amaturo Sonoma Media Group.
To better understand targeting, I spoke with Blake Bascherini of Waterdrop (WaterdropDigital.com), as well as Chris Denny of The Engine Is Red (TheEngineIsRed.com), and Jennifer Coker and Eric von Pingel of smallnormous (smallnormous.com).
The Waterdrop ads you may have heard mention targeting people both by location (people near your business) and by demographic (age, interests, income). As I wrote last month, by default, applications on your smartphone make your location available to their owners, even where you aren't using them.
Okay, so Facebook and Google might know where you've been, but how do they know all that other stuff? The answer is surprisingly simple: you sign into Google and Facebook using your email or your phone number. You also provide those pieces of information when signing up for all sorts of things. For example, when signing up for a retailer's loyalty program such as a Safeway card, or when making online purchases, you're providing personal information. Data brokers such as Acxiom and Datalogix provide data matching services, allowing Facebook and Google to match your name, phone, and email to a host of other information, which they buy from companies or obtain from public records. Just think about all the times you provide information to a business or a web site. In the fine print there's some notice that they may share your data with a "trusted third-party." Frequently, that third-party is a data broker.
Basically, it's a given that Facebook and Google know a lot more about you than you think. In some ways, that's good—it means you're less likely to see advertising for stuff you're not likely to be interested in. Certainly, that's the pitch. And from the point of view of a business, it's really attractive to target the people most likely to take action when shown your ad.
If you want to unlock the power of targeted digital marketing, how do you go about it? Well, first of all, there's the do-it-yourself approach. The details are beyond the scope of this column, but doing an Internet search will yield lots of results. Try asking: How to advertise on Facebook? Or, how to advertise on Google? Pro tip: since these programs have evolved over time, it's best to use Google's search tools to restrict your results to the past year.
Of course, the next question is: How much is this gonna cost me? And the answer to that is: How much do you want to spend. To quote Facebook, "You decide how much you want to spend on your ads by setting a budget for each campaign you create." Google has similar features.
Advertising on either service is relatively straightforward, since it's designed to be self-service. Which one is right for you? The answer may be both. Advertising on Google is aimed at people searching for the product or service you're selling. Facebook advertising targets those who look like your customers, in terms of interests and activity. Of course, each service is different, and requires time to learn how to use it effectively. So, one service may be the only one you have time for. Which to choose? There's no clear consensus that I can see. Some say that Google is great for businesses selling directly online. Others argue that the granular targeting of Facebook ads makes them highly effective. Most say that both can be used to your advantage.
Does it sound like the do-it-yourself approach requires a lot of work to do well? You're not wrong. And the learning curve will cost you some amount of money. Plus, you have a business to run, and all the things you're already doing.
That's the problem that Waterdrop Digital is attempting to solve for small businesses: making it easy to start doing targeted digital marketing without the learning curve. For example, Brian Shapiro of Gary Farrell Winery in Healdsburg reached out to Waterdrop after hearing their ads on KSRO. This led to the winery running a campaign with Waterdrop to drive visits to their tasting room by targeting people who had visited their competitor's tasting rooms nearby. Unfortunately, March's pandemic-related closure of tasting rooms in the county forced them to pivot away from that strategy. With Waterdrop's help, they began targeting an audience on social media that was likely to buy wine online. Says Shapiro, "This swift change has also led to an uptick in new [wine club] memberships, virtual tastings, and sales that we would've struggled to achieve without the help of Waterdrop."
Bascherini estimates that most of his Waterdrop customers budget between $1,200 to $1,500 a month for their campaigns. Given the convenience that Waterdrop offers, this is a cost-effective way to see what targeted digital marketing can do for your business.