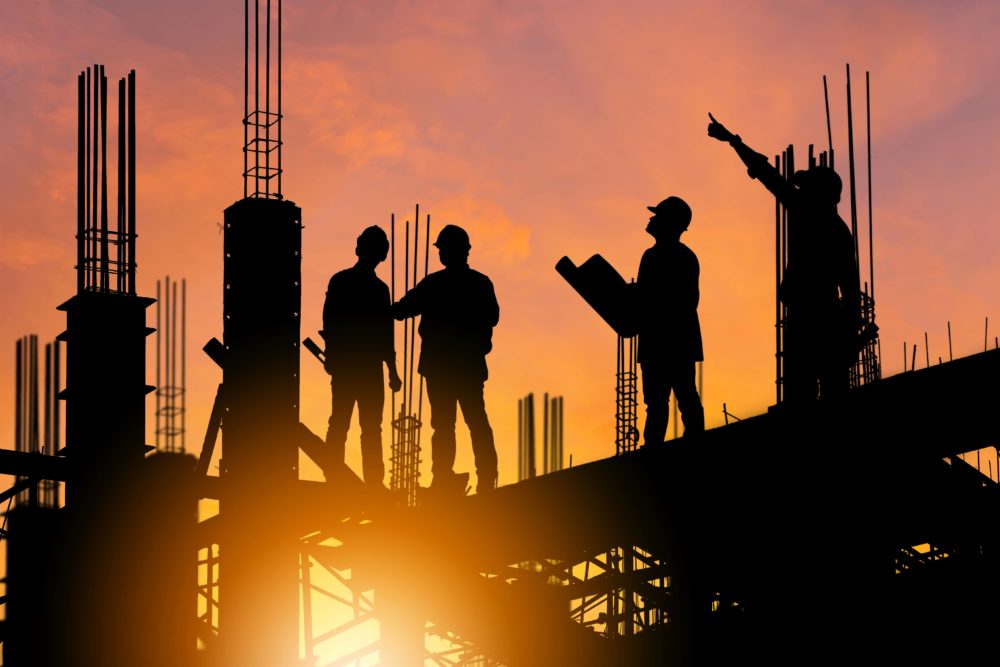 It seems that wildfire season starts earlier each year. This year, it began in August with a thunderstorm and dry lightning that ignited multiple fires to form the LNU Lightning Complex fire, which damaged more than 200 structures and destroyed nearly 1,500, according to Cal Fire. By the time it was 98 percent contained, we were enjoying bright California blue skies, once again. But as we go to press with this issue, roughly 1,000 firefighters are battling the Glass fire, which has grown to encompass 11,000 acres. Meanwhile, thousands of residents have been evacuated from the Calistoga and St. Helena area in Napa County, as well as eastern Santa Rosa in Sonoma County.
Unfortunately, wildfires are a natural part of California's landscape, causing deadly and destructive blazes that threaten lives, as well as our homes and communities. So sending our "Construction/Real Estate/Architecture" issue to the printer in the midst of these fires is bittersweet. I hope that by the time this issue arrives in your mailbox, the fires have been fully contained and you can enjoy the architecture and design work showcased here. This edition of Northbay biz magazine features a stately structure in Napa Valley (once known as the old Calistoga hospital), as well as the new office space for a leading purveyor of premium teas and herbs, The Republic of Tea, based in Marin County.
Not unlike the proud fisherman who describes his massive catch in ever-lengthening detail, my memory of architecture seems to exaggerate the beauty and feelings each time I reflect on them. (It's funny how the mind plays tricks.)
When I first saw The Francis House in Calistoga, a spectacular and stately structure, I was reminded of an equally beautiful hotel where I once stayed.
Our cover story this month, by Jane Hodges Young, features a historic and newly- renovated hotel. Built in 1886 by a prominent local merchant, The Francis House has emerged from a 50-year slumber to become a six-bedroom boutique hotel. Its mansard roofline, sandstone facade and gracious French doors establish a graceful presence that's both elegant and inviting. Forged-iron balconies wrap around its dome-topped windows that fill each guest room with abundant light. Wrought-iron planters, gilded mirrors, stone laid halls and Empire-era furniture adorn each room. Brass melds seamlessly with marble; hardwood flooring melds seamlessly with the walls made from silky smooth plaster of Paris.
Didn't I stay in an equally beautiful hotel while backpacking in the mid-1980s? In my mind's eye, the $38/per night Hotel Saint-Germain (which included breakfast and free laundry detergent) was everything you'll find at The Francis House. But a quick Google search dashed those thoughts; The Francis House exceeds even my most exaggerated memories of the two-star Parisian hotel I could afford all those years ago. Once you've read Jane's article, you'll want to pick a night to celebrate something special there. (Be sure to make your reservation at The Francis House, not The Saint Germain!)
In "Tea & Feng Shui," Judith Wilson sits down with Kristina Richens Tucker, minister of commerce and enlightenment at The Republic of Tea, to find out how they designed the space with an Eastern sensibility to enhance creativity and productivity. Certified as a green business by the County of Marin, you'll be certain that the employees there anxiously await a post-pandemic experience within its walls.
North Bay wineries are also committed to going green. Jean Doppenberg profiles three wineries producing sustainable vintages under sustainable buildings. Each of those wineries has taken the always difficult, often expensive and sometimes unappreciated effort to embrace water conservation, solar power and natural farming practices.
And finally, during these challenging times in the midst of a pandemic, those in the business of real estate have had to rethink its best practices. Our former associate editor and current contributor, Mallorie Kerrigan-Deming, examines the way home buying depends on technology to successfully showcase the unique qualities of each property.
If you're working in the real estate sector, how have you changed business practices? Or, if you're in the process of designing an old structure, or new office space, what's changed in your relationship with architecture? If your business is construction, have you altered your company's methods in this COVID-19 environment? Fill me in at Lawrence@NorthBaybiz.com.