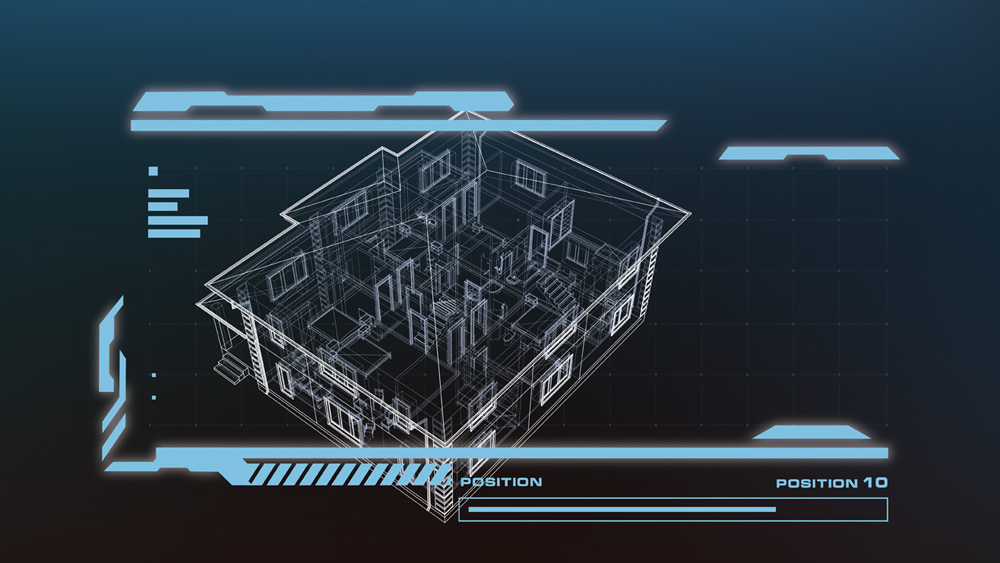 House hunting in the North Bay is often an enjoyable task for buyers, navigating diverse landscapes and picturesque neighborhoods. And touring some of Wine Country's most jaw-dropping properties at open houses is one of the more alluring aspects of the process. This year, however, with COVID-19 restrictions meeting you at the door, the usually relaxed home-search process has forced buyers and agents to work around new obstacles.
But even with strict guidelines in place as the pandemic rages on, the North Bay real estate market is flourishing. According to bayareamarketreports.com, a Compass Realty website, the number of Sonoma County listings accepted in June surpassed that of last years by 47 percent, with a 37 percent increase in Napa. How are agents making this happen? Here's a look at the technology and tools local brokerages and agencies are using to get the deal done.
Following the guidelines
The National Association of Realtors (NAR) encourages virtual showings to limit in-person tours of homes. The general guidelines provided by NAR state that agents must maintain a six-foot distance from clients at all times and avoid shaking hands. Additionally, all persons who physically enter a home for a tour (no more than four people per party) must wash their hands or use hand sanitizer upon arrival, wear plastic shoe coverings or remove their shoes and agree to not touch any surfaces that could harbor COVID-19, such as a light switch. And of course, shoppers and Realtors must wear a facial covering at all times.
With extensive protocols in place, many agents and their clients find conducting business more burdensome than normal. "Things are muddied a little bit," says Jeremy Barringer, residential real estate agent for Home Realty, serving Sonoma County, Lake County and beyond. "Things that were easy are now complicated."
When Barringer meets a client at a private showing, he first makes sure all parties involved sign a Coronavirus Property Entry Advisory and Declaration, conventionally known as PEAD (Property Entry Advisory and Declaration). The form is an agreement, declaration and assumption of risks included with viewing properties during the pandemic.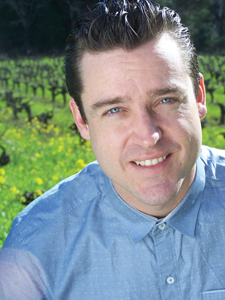 "I want the buyer to be comfortable when walking the property," Barringer explains. "I don't want to shame them for removing their mask or touching a surface of their potential new home." While many agents follow behind their clients wiping down any touched surface with sanitizing wipes, Barringer finds this to be off-putting. "It's clunky, it's cumbersome and it's awkward."
As awkward as it may be, Barringer is busier than ever before, attributing lower than ever interest rates as a leading factor. "Interest rates are at an all-time low right now," he says. "People are scrambling to put homes on the market to get the best price, in fear the bubble may pop. And with [employees] working from home, they're pulling the trigger on buying property now."
Barringer's most recent client is 15 days past a COVID diagnosis and ready to buy. "He's a Millennial, recovering from contracting COVID and quickly jumping into purchasing a home," he says. "A lot of these buyers are Millennials and Gen Xers—they're often less fearful of the exposure during the buying process."
Beyond the guidelines provided by the CDC, brokerages are incorporating a variety of new protocols and marketing tools to safely and effectively generate business. Welcome home to the new way of digitally selecting a property.
Virtual tours and technology
There's no better way to entice a new buyer than with an open house. Once visitors step inside the front door, agents showcase the most flattering features of a home, often leading to a sell. But the doors are closed on open houses for now, so agents are employing state-of-the-art technology to promote their properties with virtual tours and other methods gaining popularity during the pandemic.
According to House Logic, a free source of information from the National Association of Realtors, real estate sites are reporting a surge in 3-D home tours. The site reports that Redfin, an online real estate brokerage, saw a 494 percent increase in requests for video home tours in March alone. LCP360, a national digital-marketing company, reports that listings with virtual-tours receive 87 percent more views. Additionally, 67 percent of shoppers want more virtual options available. And among 18- to 34-year-olds, prospects are 130 percent more likely to book a service based on a virtual tour.
A 360-degree view using three-dimensional images isn't new technology, however. For international buyers, this is often the only way to see a potential new property. But virtual tours have clearly taken on new meaning amid the pandemic and are the next best alternative to a private, in-person, socially-distanced showing. Software such as iStaging, Tourwizard and My360 are all professional options for creating the best experience.
And it's a small price to pay for keeping buyers at a safe distance. According to InvisionStudio, a virtual reality photography company, the average cost of creating a virtual tour is $350. "Everything has been adjusted to be as virtual as possible, and beyond that, the protocols of social distancing have to be met," says Richard Laws, regional vice president of Compass Real Estate in Santa Rosa. "Compass, and all brokerages, have adopted ever-changing protocols to safely coordinate visits to properties to safely facilitate transactions—from marketing photos to videos, pre-marketing, inspections, appraisals and repairs."
At Compass and other brokerages, working from home and using technology has been routine. "Work from home and virtual marketing has become the new normal. Compass' tools and technologies have greatly enhanced our agents' abilities," Laws says.
The virtual process for agents still involves closing deals, which has also been affected by new guidelines. Patrick Pedersen of Pedersen Realty Group in Santa Rosa is embracing the changes alongside his mother, Viola Pedersen. The mother-son duo has been selling Sonoma County real estate for a combined 30 years. "The closing process has changed a bit," says Patrick Pedersen. "The title companies are able to meet with clients during signings, but we as agents aren't allowed to be there for support anymore. Title companies have also offered mobile notaries."
Notarization has become a large part of the closing process. As Pedersen notes, the notary industry is making its presence known online with companies like notarize.com, which makes e-notarization and online tools accessible during the pandemic.
Proptech, an innovative industry that embraces technology in the buying, selling and renting process, has also caught on amid the evolving real estate market. According to Forbes, the proptech sector has seen a 157 percent growth increase from the previous year, with investments in proptech companies reaching $24.9 billion. Some examples of this rising niche are DocuSign, which facilitates electronic agreements, and apps like Connect by Common, a community-driven residential brand that connects members through common interest, similar careers or proximity.
What's been most challenging for Pedersen during the adjustments? "Most challenging is not meeting with clients face-to-face and helping them sell their real estate online, instead of shaking their hand," he says. "Not having brokers' tours and open houses has also been challenging. We've been doing virtual tours for listings that we've had. Unfortunately, there are no open houses. However, we're offering Zoom meetings, DocuSign and internet-based ways of communicating with our clients."
It's an adjustment that many local agents are finding to be laborious, but the response makes it worthwhile. "The complications of selling and buying properties have made every transaction incredibly labor and time-intensive," says Laws. "But we adapt and do what's needed to coordinate all of the events and protocols to get the job done."
Laws explains that the market has responded with a nearly unprecedented demand despite facing obstacles resulting from COVID-19. There's also a renewed importance of home as where we live and work. "Also evident in our market is demand created by a flight from the density of urban cores," he says. "People are moving from the crowded and vertical living of cities to open space in suburban areas such as the North Bay."
And for Realtors starting their career in the age of COVID-19, the digital marketplace can be as much of an opportunity as an obstacle.
Focusing on what works
Christine Holt became a real estate agent in April, joining Security Pacific Real Estate in Richmond, covering the North Bay, East Bay and Contra Costa County. Starting a career in real estate at the beginning of a global pandemic meant Holt needed to find a way to make her career work, and fast.
"My expectations were incredibly low," she says. "I thought I wasn't going to make a sale because I thought the market was going to crash. I was wrong."
With interest rates at an all-time low and Bay Area tech employees suddenly working from home, Holt saw an opportunity in a hot market. "When you combine historically low mortgage interest rates, low supply in homes and a huge buyers market, the market is hot," she says. Navigating restrictions and guidelines as a new agent was one of Holt's most inconvenient new duties, but it soon became a silver lining. "The biggest challenge is coordinating home tours with listing agents and buyers," she says. "Prior to COVID-19, buyers could attend open houses without their realtor. During the pandemic, strict regulations require buyers to have a realtor to see a home and get inside."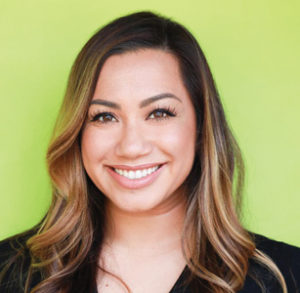 Without the ability to attract new buyers with open houses, Holt turned to technology and social media to build her network, which has become essential in her journey to success in connecting with clients. "I'm now focusing my advertising efforts on social media and Zillow," says Holt. "I always suggest a virtual tour of a property with my clients first, then I have them tour in person if they really love the property," she says. "Matterport high-resolution virtual tours, Zillow home tours and FaceTime have helped me tremendously in showing homes virtually."
Technology also links Holt to her team as she works from home, maintaining distance from the office. "My brokerage has been incredibly helpful by providing training support digitally," she says. "We conduct weekly meetings through Zoom to ensure everyone is up-to-date on the latest rules and regulations of the COVID-19 pandemic. Our safety and our clients' safety are our No. 1 priority, and I'm grateful to work under a brokerage that prioritizes client safety."
Buyers have proven to remain cooperative throughout the new process, according to Holt, who says they're understanding of the restrictions and have been following all protocols. "There's a sense of urgency to find a home quickly. We're seeing homes go into pending status, on average, in 16 days locally," she says.
A steady balance of creativity, technology and constant communication with clients is the secret Holt has found in overcoming challenges brought on by the pandemic. "You have to think creatively and focus on what's working."
No slowing down in sight
The new changes in the industry are undoubtedly difficult for both professionals and clients to navigate, but with home sales being generated at the current rate, the real estate industry isn't slowing down any time soon. "Real estate may very well be the industry that leads us out of the coming recession," says Laws. "The reality is that this is possibly the strongest market I've seen in nearly 40 years in the North Bay."
Communication regarding market trends is key, says Holt. "There's a lot of misinformation out there, especially during a pandemic, and buyers are on the sidelines waiting for a 'market crash.' That just isn't going to happen. Home prices are rising because of low inventory and high demand, and a lot of my success comes from communication with my clients and thinking creatively on how to grow my business during this crisis."
Holt's digital marketing background from her previous career has benefited her greatly while transitioning into real estate. Incorporating digital marketing tools has allowed the industry to enjoy success during an uncertain time when all else seems to be failing.
"It's paid off big time," she says. "You can reach so many people through mobile, and realtors who focus on digital targeting campaigns will see business roll in and eventually become a top player in the real estate industry."
Though it may not be possible to tour your Wine Country dream home in person any time soon, don't stay offline for too long. Your next real estate opportunity may just be one click, or one virtual tour, away.