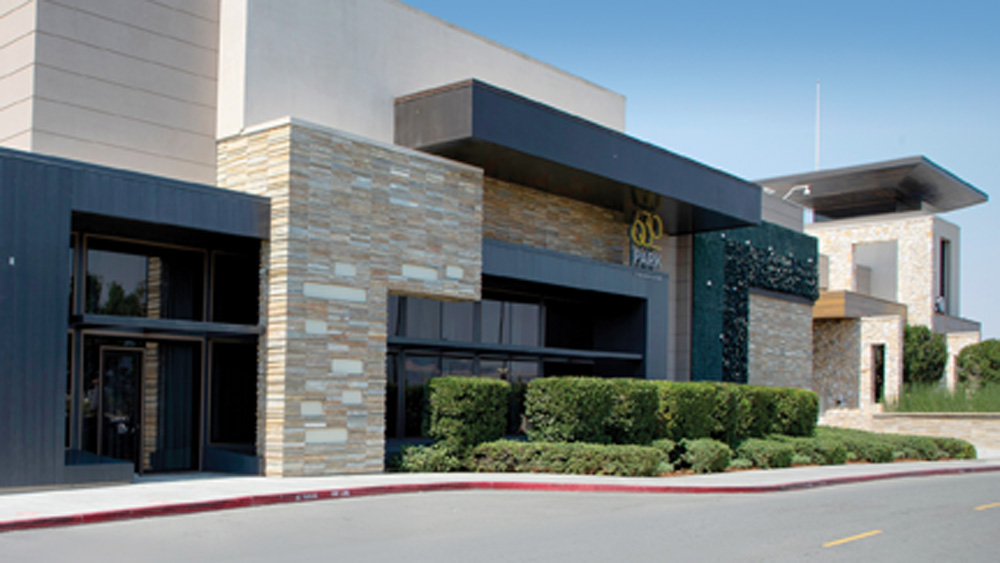 Amid the ringing slots and flashing lights, tucked along the perimeter of the Graton Resort & Casino, 630 Park Steakhouse offers a modern spin on classic American fare. A staple since 2013, the restaurant has gained a reputation for its prime steaks, fresh seafood and hospitality that bring guests back again and again.
For now, the popular restaurant is doing all it can to satisfy its loyal customers amid the pandemic. According to Sergio Orduna, general manager, 630 Park Steakhouse is following restaurant guidelines from the Centers for Disease Control and prevention to ensure the safety of its guests and employees. "The transition has been challenging as expected during these unprecedented times," he says.
Though 630 Park is operating at a limited capacity, one of the county's jewels remains ready as Sonoma County strives to further reopen in the coming months.
As customers enter its interior space, they may be transfixed by the luminescent bar like moths to a flame, or lured in by the sultry ambient piano that adds the perfect touch of class to any business affair. There, guests find an abundance of fine local wine, beer and spirits, and snacking options such as barbequed prime rib sliders, spicy ahi tacos and "mixed-up fries," a mix of jalapenos, pickles, onion and chipotle aioli.
For those looking to close a deal, a massive dining room provides the right amount of space to keep negotiations rolling in a private atmosphere. Begin the business briefing with a soup and salad combination, or choose from appetizers like calamari fritti, oysters, crab cakes or a jumbo Mexican white shrimp cocktail.
For an entrée, you'll have your choice from either grass fed or USDA prime steaks, organic chicken and seafood dishes such as Ora King salmon, day boat scallops or Maine lobster. Those looking to customize their dinner can select from between 15 different sides—from vegetables to the potato centric, and even specialties like mac and cheese, sautéed mushrooms and Carolina gold rice.
A quick search for reviews from Open Table demonstrates just how 630 Park Steakhouse may have solidified its case for the Best Business Restaurant. A commenter from San Francisco writes, "First rate food and service. You can converse without background noise interrupting. We liked it so much we dined two nights in a row. You will not leave hungry." And for those still not convinced about the amount of privacy a business conversation might get, a commenter from Marin said, "Everything came together beautifully. The staff makes the place—there when we needed them and not hovering." The restaurant provides an aesthetic that can be appropriately described as "casually professional." Guests with attire ranging from sport coats and formal dresses to sweatshirts and chino pants trickle in and out, whether stopping by for a nightly dining option, celebrating a career achievement or any special occasion in particular.
What keeps its customers coming back, again and again, and has them waiting eagerly to re-enter in larger numbers, as health restrictions are slowly lifted? "Our quality of food and service, along with the beautiful setting, is unparalleled," says Orduna.
Taking that and more into consideration, it's no shock to see why the North Bay biz magazine readers selected 630 Park Steakhouse as the Best Business Restaurant in the North Bay.