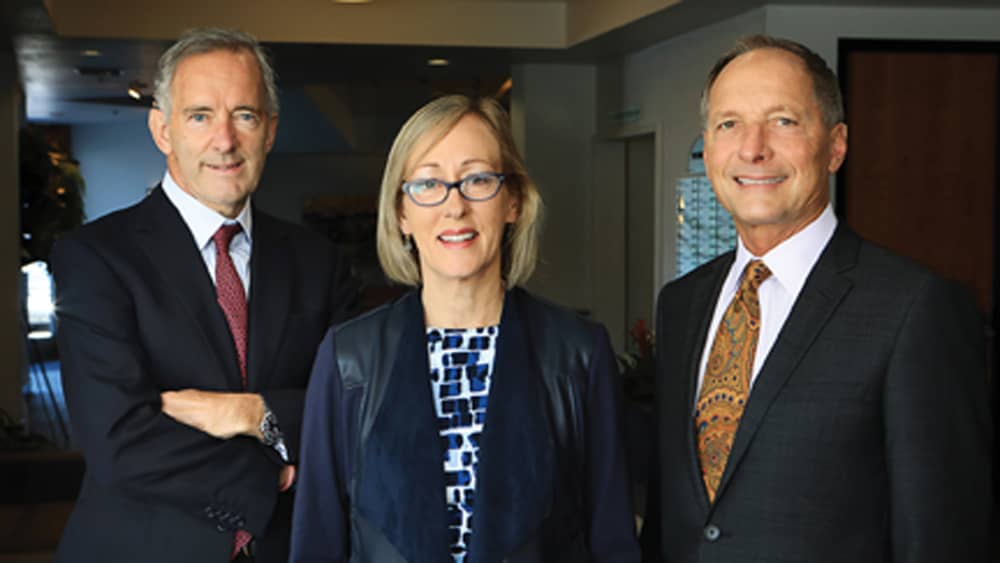 Living and working in the North Bay can be challenging and expensive, and that's why you want to make sure your financial advisor cares about your wealth the way you do. This year, NorthBay biz readers voted Brouwer and Janachowski, LLC as the Best Wealth Management Company in the region.
"The entire team at Brouwer & Janachowski is both honored and grateful for this distinction, and we'd like to thank everyone who voted," says Steve Janachowski, president and chief executive officer. "For more than 30 years we have helped people gain clarity around their financial goals and define a clear path to achieve their economic freedom. We consider it a privilege to help clients master their complex financial world so they can create their best lives."
Brouwer & Janachowski LLC is a fee-only financial life planning and wealth management firm. The firm takes pride in being critical thinkers who provide the support and guidance its clients need, for any and every aspect of their financial lives. Its services range from organizing and simplifying finances to managing investments and minimizing taxes, as well as planning for retirement and financially protecting your family.
"We understand that every client has unique economic considerations. We focus on understanding their world and building a close working relationship to help them each step of the way," says Janachowski. "Every member of our company's team views themselves as a 'solutions provider,' helping guide and keep our clients on track towards meeting their goals."
The team at Brouwer & Janachowski LLC is full of experts in an array of fields, all working together as one unit to provide detailed and personalized approaches to intelligent financial planning. They enjoy taking a different, more personalized approach to financial planning, focusing on specific details such as helping people organize their own financial puzzle—whether it's assets, liabilities, income or future financial goals and commitments, the team is ready to assist and serve you.
"We take the time and seek to fully understand their specific goals and concerns," Janachowski says. "No two of our clients are the same and each requires personally crafted portfolios and strategies that match their financial goals."
As a fee-only fiduciary, Brouwer & Janchowski is removed from any potential conflicts of interest and have no products to sell. Their only goal is to help you meet all of your financial ones. The firm has continued its commitment to helping clients create and preserve wealth while addressing career, family and personal goals. No stone is left unturned as they take the time to understand you're more than just a client or a dollar amount, you are an individual with specific goals and values.