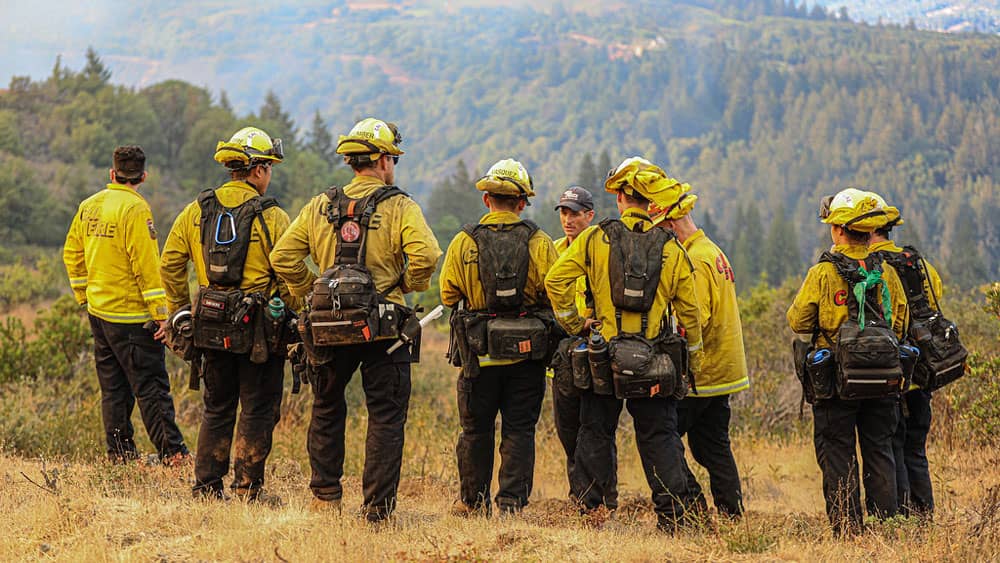 Seasonal wildfires have unfortunately become the norm in the North Bay, complete with evacuation orders, Nixle alerts and anxiety-filled calls to loved ones. This year's fire season started in unusual fashion however, with a dazzling weather event fit for an distinctive year, 2020.
An August thunderstorm in the Bay Area, rare in both its severity and summertime arrival, was as spectacular as it was menacing, bringing fear the lightning would ignite wildfires. Those concerns came to fruition, with the strikes starting multiple fires, causing destruction, death, incredibly poor air quality and increased stress among a community already shaken by the coronavirus pandemic.
Facing hot and windy conditions, fire crews went to work to extinguish the blazes by any means necessary, as more than 10 fires in the North Bay coalesced to form the LNU Lightning Complex fire. On Sep. 18, the complex was 98 percent contained but had already damaged 232 structures and destroyed 1,491, according to Cal Fire. The Hennessey fire, ignited in Napa and part of the LNU Complex, claimed five lives.
Furthermore, local blazes were a part of a massive outbreak of fires throughout California and the entire West Coast. Poor air quality perhaps culminated on Sep. 9, when Bay Area residents awoke to a dark orange sky, due to smoke that had blanketed the region, obscuring the sun and mixing with clouds and fog to give the sky an unwelcome, apocalyptic look. The smoke was so excessive, it drifted eastward and was eventually visible on the other side of the United States and even in Europe.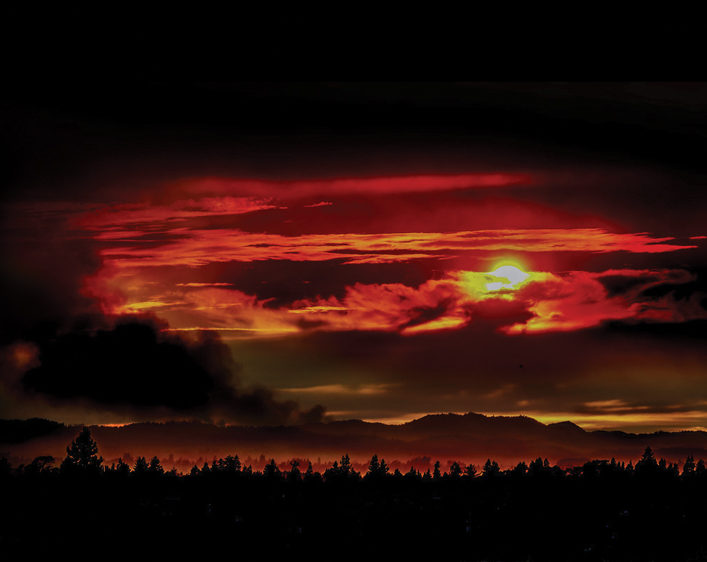 Not long after the smoke cleared and blue skies returned to the North Bay, still more fires appeared, fueled by dry, hot conditions and strong winds. Starting in Napa County and spreading rapidly to the County of Sonoma, multiple blazes formed to become what Cal Fire dubbed the Glass Incident. At press time, the fire had grown to 11,000 acres, with 8,543 structures threatened. No containment had been reported.
Roughly 1,000 firefighters rushed into danger to suppress the fire as thousands were evacuated from the Calistoga and St. Helena area in Napa and eastern Santa Rosa in Sonoma.
This year has certainly been different, in many ways, due to the pandemic. But feelings of dread caused by nearby wildfires are increasingly normal. So are calls to friends and family to check on their well-being, volunteer work to take care of the displaced and recovery efforts—despite devastating destruction of homes and businesses as the region looks to remain strong through tragedy once again.