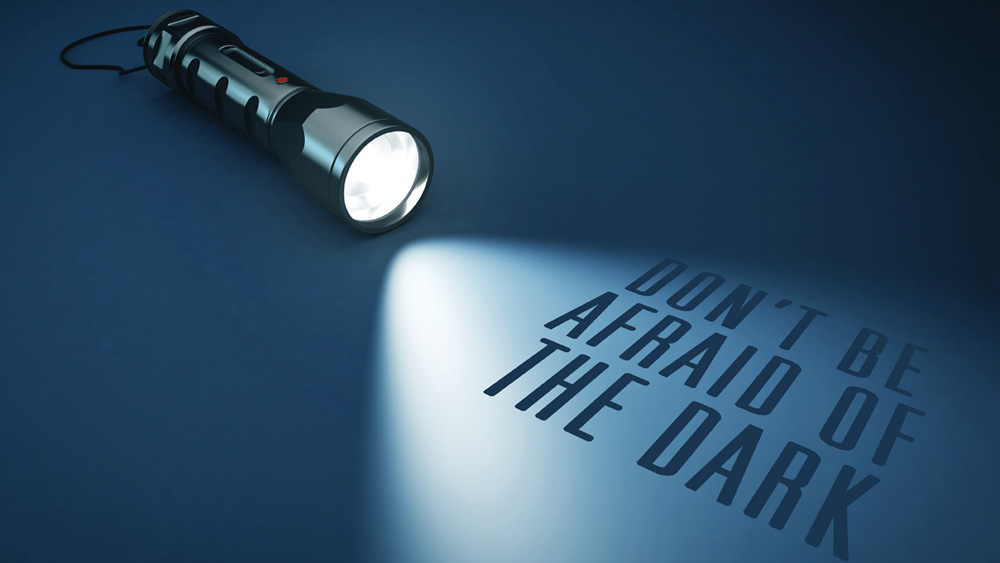 Across the North Bay, businesses, local governments and utility companies are developing strategies to handle a potential Public Safety Power Shutoff (PSPS) while weathering the COVID-19 pandemic. The pandemic presents an "added layer of challenge," according to Stephanie Koehler, executive director of the Downtown Novato Business Association.
"As businesses reopen, we're having discussions on how to do things different this year. We're helping businesses with ways to communicate their status during the outages using social media platforms and community forums," says Koehler. "Many businesses have purchased generators. We are thinking about how to safely acquire fuel when gas stations are inoperable. This type of planning requires us to work together. There is already such a heavy emotional toll due to the pandemic."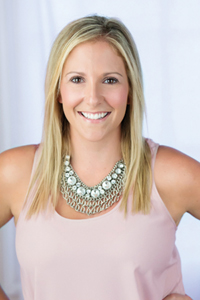 Marisa Manna Ferrell, the president of So Eventful Productions, a Healdsburg-based event-planning company, says having advance notice about the scope and duration of power outages could help substantially.
"One of the main problems last year was the uncertainty," she says. "I remember for one wedding, we had power two hours before the start time. Then the power went out. Suddenly we were making last-minute calls and scrambling for generators. We moved one wedding reception three times."
According to Manna Ferrell, So Eventful has acquired sufficient personal protective equipment for the pandemic and a reserve of flashlights and batteries for power outages. "After last year, we also have headlamps for all our servers and the knowledge of where and how to rent refrigerated trucks at the last minute to keep catered food fresh. At this point, we know how to hold an event during the pandemic or during a power outage. It's a matter of dealing with both at the same time."
Chris Godley, director of the Sonoma County Department of Emergency Management (DEM), says it is a good idea for residents and businesses to become familiar with the concept of "concurrent hazard planning," which means managing multiple emergencies at one time.
During the Kincade fire, power outages and dangerous weather conditions in fall 2019, Sonoma County DEM staff put the concept into practice, coordinating with state and local firefighters in the northern hills of Sonoma County. The staff also maintained contact with multiple entities—including Cal Fire and the Napa County Regional Park and Open Space District—and shared information with the Marin County Sheriff's Office regarding fire evacuees.
"This year, our major focus is getting clearer and more accurate data from PG&E—as to which homes and businesses will be shut off. We want to know how long that will last. Our goal is to provide more direct input to local fire chiefs and timely information to the public," says Godley.
Major shifts
Businesses that allow employees to work from home may see a scattered and less severe impact during a PSPS. This is because they have more employees telecommuting, which is related to the pandemic. The effect may also be due to the relatively high number of sales of generators for residences in the past year.
Mark Bailey, owner of Buck's Saw and Lawn Equipment in Novato, whose store serves customers throughout the North Bay, says sales were so high during last year's power outages that his distributors ran out of generators. "This year, sales are increasing now that we're in fire season. We're seeing a high demand in the standby generators. These will keep a refrigerator, freezer, lights, computers and cell phones at a home online," says Bailey.
Bank of Marin, like a number of other businesses, has always had a backup generator at its headquarters in Novato. In addition, the bank has a disaster recovery site where employees have been assigned to work to minimize the impact of COVID-19 on business continuity. These moves are just a couple of the ways businesses have prepared to respond to the effects of the current pandemic as well as any future natural disasters.
Members of Sonoma County Vintners will continue to build on a partnership network established in 2017, according to Michael Haney, executive director at SCV. "[This will help] get grapes to locations where they can stay cool and get processed. For example, if a winery in the Alexander Valley doesn't have power, they could bring the grapes to a winery in the Russian River Valley that does."
During local health restrictions, members of SCV shared strategies to deal with the pandemic. "Our winery members trained their staff on how to prevent the spread of the virus. In addition, our organization, as well as our members, have been working through the pandemic with our counterparts in Napa Valley to share best practices for COVID-19," says Haney.
Karissa Kruse, president of Sonoma County Winegrowers, says winegrape growers should not be severely affected by PSPS events. "Many farmers have back-up generators and would rely on power to mainly run irrigation or frost protection. [When we're] out of frost season, running the irrigation pumps would be the major concern for the grape growers who don't have generators and may need to irrigate. Typically, irrigation can happen successfully over a few-day window. It's rarely an emergency farming practice," says Kruse.
Will Seppi, president and chief executive officer at Costeaux Bakery, says his plan to get through a PSPS depends on a backup generator. This device powers the company's baking center near the Charles M. Schulz-Sonoma County Airport. "Costeaux Bakery initially developed disaster preparedness plans in 2011. At the time, Healdsburg was going through electrical upgrades. To make the changes, the city turned power off in the evenings. Since the bakery had to bake at night, we installed a transfer switch and generator. The same concept was used when we built the baking center in Santa Rosa," says Seppi.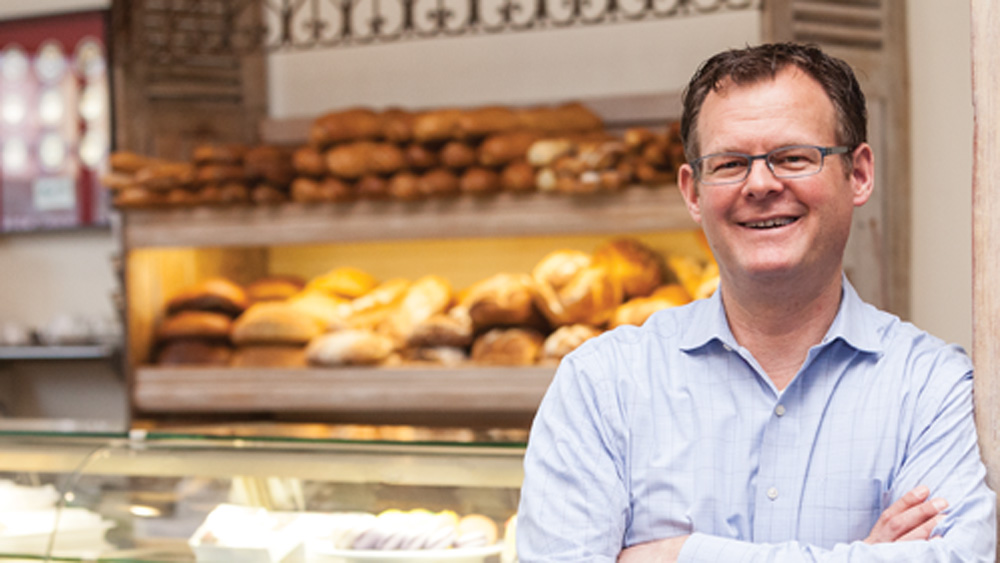 According to Seppi, the company's cafés—Costeaux On The Go near the airport, Costeaux Bakery Café in Healdsburg and Tia Maria in Santa Rosa—would close if power was shut off during a PSPS.
Tracie Prado, manager of Village Italian Restaurant in Novato, says the 2019 power outages gave her an idea how to prepare for a PSPS. "We needed three generators to keep the restaurant going last year. We've bought one. I'm still shopping at auctions for a bigger generator than the one we have," she says.
Prado says she's learned to organize a multitude of extension cords. "We had four coming out of every window last year." Additionally, she says Village makes pizza dough ahead of time and has items to facilitate eating outside in the evening, such as solar-powered table umbrellas.
Jon Ballack, owner of Orangetheory Fitness locations in Mill Valley and Novato, says the gyms confirmed a start date of July 13 to hold group workouts outside in sections of their parking lots. "That way, we don't need electricity and can keep members active. [In late June], some Orangetheory Fitness studios in Illinois [began] testing out interest and safety measures, including 6-foot distances between members," says Ballack.
According to Ballack, the gym may consider taking rowing machines outside because they don't requre electrical power. "People won't use the same equipment. Everything will be cleaned after the class. It's an interesting concept to help members get guidance from a coach and work out together," he says.
Henry Hautau, owner of Finnegan's Marin in Novato, says last year three of his friends helped him save all the food in his restaurant. "They were able to round up a couple of generators for us. Since November 2019, I've purchased two generators. I've also retrofitted the restaurant to accommodate the county health department's mandates for social distancing, signage and more," says Hautau.
Hautau, who is also an independent real estate agent with Compass, says selling property gave him a broader perspective of how to prepare for a PSPS. "A PSPS did mean more virtual showings, but now with individual showing permitted, sales have increased dramatically," says Hautau. "But it will be harder to keep up with the mandatory cleaning requirements following an in-person showing if the electricity is off. Buyers may be more reluctant to come look at property in high-risk areas like hillsides during a PSPS."
Miriam Hope Karell is the director of the Marin Small Business Development Center, a nonprofit that offers free business advice to local companies. According to Karell, the organization began discussing training for contingency planning and disaster preparedness earlier this year. "Right now, the main focus is on the pandemic. Small businesses are working hard to develop creative strategies to stay afloat," says Karell. "One strategy is increased e-commerce and online communications to generate sales. These efforts can also help them during a PSPS. We've created many webinars and done advising on these topics. We will continue to offer such guidance through the summer and fall."
According to Karell, businesses have limited funds to purchase generators and supplies because the pandemic has cut into profits and savings. Businesses cannot relieve the situation with Paycheck Protection Program (PPP) and Economic Injury Disaster Loan (EIDL) funds. These loans do not allow recipients to use the money for capital improvements like generators. "A solution could be a fund for businesses to prepare themselves for PSPS events," she says. "This fund could be set up similar to the Marin Loan Fund to improve Marin's economic vitality and social equity that Working Solutions, a micro-lending nonprofit, launched in 2014," says Karell.
Mary Cervantes is the director of the Napa-Sonoma Small Business Development Center, a nonprofit that provides business advice for companies in Napa and Sonoma counties. Cervantes says after the power shutoffs began in fall 2019, the Napa-Sonoma SBDC added PSPS preparedness to its disaster planning workshop curriculum.
"Napa-Sonoma SBDC has online disaster preparedness workshops scheduled for the Fall. In fact, the first is on August 18 and in Spanish and on August 26 in English. The curriculum includes preparing for power interruption. At the present time, business are busy dealing with reopening issues and have not shared concerns about a future PSPS. As we experience warmer temperatures and winds, we expect this will change," says Cervantes.
Alternative power sources
When PG&E turns off electricity, getting access to alternate sources of power is critical for businesses that want to stay open. Marin Clean Energy (MCE) is a San Rafael-based not-for-profit electricity provider with a focus on renewable energy. MCE is currently working to mitigate the impacts of a PSPS for customers, including facilities like emergency shelters which provide critical support for communities. This allows customers to meet their power needs even during a power outage.
Since more than 10 percent of workers in Marin County telecommute from home, MCE's efforts may also benefit home-based businesses and companies that rely on work-from-home employees.
MCE's plan to aid customers with backup battery power is its new Energy Storage Program, which launched in May 2020, according to Jamie Tuckey, director of strategic initiatives. "The Energy Storage Program will result in customer-owned battery installations, at greatly reduced or even no cost, for hundreds of customers throughout our service area. [There's an] installation goal of 15 megawatt hours (MWh) initially and a long-term goal of growing that to 70 MWh," says Tuckey.
The Energy Storage Program draws on a $6 million resiliency fund established by MCE's Board of Directors to fund resiliency projects and battery installations. This fund supports resiliency projects across MCE's four-county service area, which includes Contra Costa, Marin, Napa and Solano counties.
A key component of MCE's Energy Storage Program is helping customers submit applications for the Self Generation Incentive Program, which provides funds for customers to purchase and install backup batteries. MCE is prioritizing supporting applications filed by customers in vulnerable communities, such as low-income, fire-threatened areas. MCE is also working to support local governments that want to establish community microgrids. Microgrids are smaller, localized versions of the electrical grid.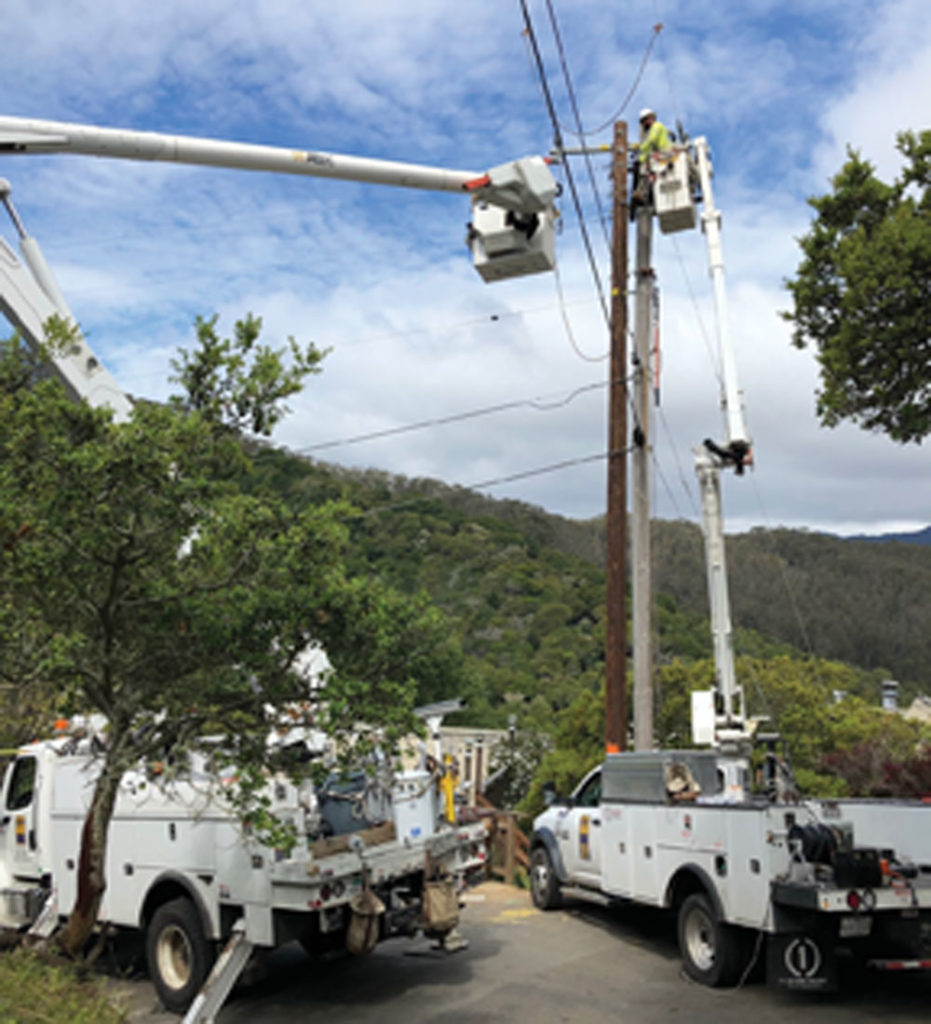 One microgrid is taking shape in the Town of Fairfax. Bruce Ackerman, vice mayor, says the City Council would site the microgrid at the Fairfax Pavilion, a downtown community center run by the town's Parks and Recreation Department. "The idea of Fairfax having a microgrid originated in our Climate Action Committee. The Pavilion is a perfect place because it is a gathering place. It also has solar panels in the roof, which were installed years ago," says Ackerman.
According to Ackerman, city councilmembers will discuss how to safely provide power for charging devices. "Since the pavillion is a larger space, this will be different than everyone coming to the police station to charge their phones like last year," he says. Ackerman adds Fairfax might consider the purchase of an electric vehicle, which would be parked in the pavilion. "We'd pull power out of the car with an inverter. If the power is out here, we could drive the car somewhere else and bring power back with us."
TRC, a national construction and engineering consulting firm that is partnering with MCE on the Energy Storage Project, is assessing the pavilion site's capabilities and limitations.
Michael Maroney, program manager for TRC, says another one of the firm's responsibilities is to oversee the network of local solar and storage installers. These installers have the opportunity to sell and install energy storage battery devices to MCE's customers. One concern is that the COVID-19 pandemic may impact installation of batteries and inverters in homes and businesses.
"Sanitation and social distancing protocols are critical for customers' safety during site work today," says Maroney. "To accommodate these challenges, TRC is using virtual audit protocols with our partners, along with on-site sanitation protocols, to adhere to CDC guidelines to ensure that our site data collection is safe for customers, their families and installer partners."
Sonoma Clean Power (SCP), a Santa Rosa-based public electricity provider focused on renewable energy, is also preparing for power shutoffs by encouraging battery purchases and microgrid projects. SCP serves customers in Sonoma and Mendocino counties.
Kate Kelly, director of public relations and marketing for Sonoma Clean Power, says the organization will begin to offer zero-interest loans in the fall for residential customers who want to buy newly-developed, energy-efficient technologies.
Additionally, SCP is offering free design assistance to local commercial customers exploring the use of batteries to back up power. SCP is providing technical support to local microgrid projects designed to provide primary power to critical loads. One such project is in Fort Bragg, where a solar and battery microgrid is planned to backup the local hospital, fire, police, cell tower and water pumping. "Further, we're extending our successful Advanced Energy Rebuild (AEB) program to include homes throughout our territory," says Kelly. "This program is no longer only about rebuilding burned homes."
Kelly adds that the AEB program, which is only for new construction, promotes solar power panels paired with batteries as well as super energy-efficient or all electric homes. "AEB is a means of addressing both the climate crisis and our local grid reliability crisis," she says.
PG&E has committed to creating 16 temporary substation microgrids across Marin, Napa and Sonoma counties. Deanna Contreras, the North Bay media representative for PG&E, says the company plans to power the microgrids with mobile generators equipped to run on renewable diesel, such as hydrogenatd vegetable oil. The microgrids will be sited in areas that are at comparatively lower risk for wildfires but likely to experience high-risk weather conditions.
For Marin County, PG&E is working on eight of these microgrids at PG&E substations. Two are in San Rafael and there's one each in Belvedere, Bolinas, Corte Madera, Inverness, Mill Valley and Novato.
For Napa County, PG&E is working on one microgrid at the substation in American Canyon. Construction at the microgrid located on Washington Street in Calistoga is complete and will soon be online as the primary source of backup power for about 1500 business and residential customers in the downtown Calistoga area. The microgrid in Angwin that was completed last year—and kept the power on during PSPS events in October—will also be a power source for the area around Pacific Union College. For Sonoma County, PG&E has planned to use six of its substatins as microgrids in or near Bodega Bay, Cloverdale, Forestville, Healdsburg, Sebastopol and Windsor.
"PG&E intends to have all of these microgrids prepared for the rapid interconnection of temporary power generation by Sep. 1," says Contreras, who adds that PG&E is also providing incentives to vulnerable customers and critical facilities.
"Vulnerable customers can access incentives from the California Public Utilities Commission to cover up to 100 percent of backup battery and installation costs. The incentives are based on income, medical needs and likelihood to be impacted by a potential PSPS event."
Also According to Contreras, PG&E is partnering with community-based organizations to assist customers with medical needs before, during and after PSPS events. "This includes collaborating with the California Foundation for Independent Living Centers through a grant program to support the access and functional needs community. The support includes enabling qualifying customers who use electrical medical devices to access backup portable batteries," says Contreras.
PG&E has undertaken a number of other significant tasks to improve outcomes for North Bay customers. These include routine safety inspections of local infrastructure in areas of extreme and elevated wildfire risk, strengthening infrastructure with stronger poles and covered power lines, converting electrical overhead lines to underground electrical lines, inspection of vegetation and removing thousands of trees to maintain clearance from power lines.
Even local governments that generate their own power are working on ways to help businesses through a PSPS.
According to Terry Crowley, utilities director for the City of Healdsburg, Healdsburg has its own electric department through which it distributes power to city residents and businesses. "Currently, we're rebuilding and strengthening the city's electric system. [We're] trimming trees away from power lines and developing improvements in how we communicate with our community leading up to and during these types of events," he says. Crowley adds that since Healdsburg has its own electric utility, the city has some independence from PG&E's power shutoffs.
Open for business
Tallia Hart, CEO of the Healdsburg Chamber of Commerce & Visitors Bureau, says possible planned power shutoffs have not dampened business owners' excitement about reopening. "With every crisis, our business owners become better prepared," says Hart.
According to Hart, COVID-19 health restrictions limit certain venues to booking smaller events for more intimate gatherings, such as a group of family and friends. "I've heard that quite a number of visitors have decided to split a celebration into two events. They want to have a small one this year and a bigger one next year—2021 is very busy with bookings at this time," says Hart.
Hart noted that in early July, tourism and local traffic had increased, and she sees tourism making a strong comeback based on all the outdoor activities and social distancing protocols in place. "We're seeing the return from the Bay Area's drive-in market, with hotels and restaurants booked on weekends," says Hart. "Despite all the COVID-19 restrictions and the potential for PSPS, business owners are happy to see every guest," says Hart.