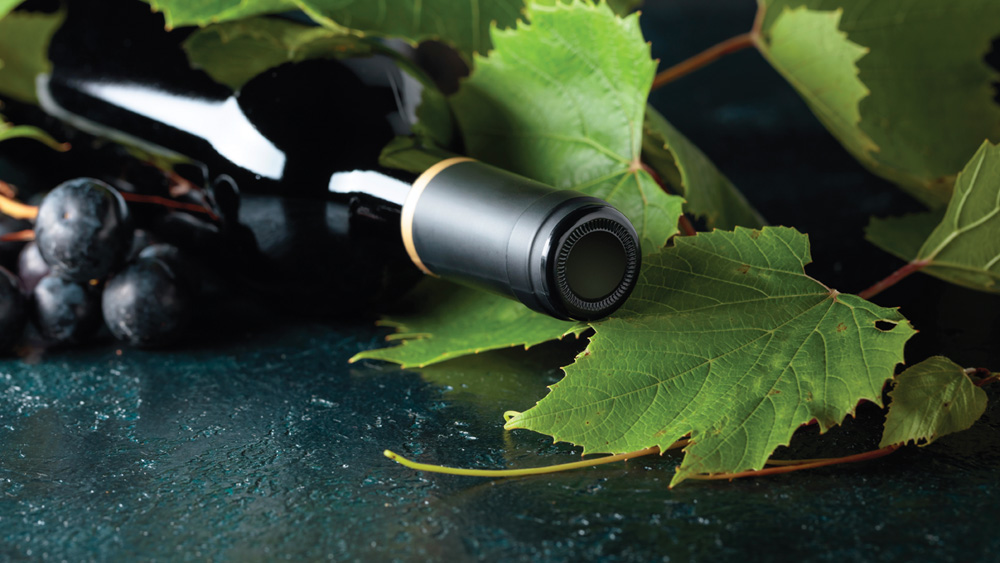 Tasting room guests at ZD Wines in Rutherford likely don't care that the winery continually monitors the water coming from its well, determining how much goes to irrigate the Cabernet Sauvignon vineyard or to the buildings used in wine production, and for sinks and toilets. All water consumed by the winery is then run through a system of underground tanks known as an anaerobic biodigester, which recycles all that water for reuse.
Visitors might also be clueless that ZD has a solar panel array at the Rutherford location, installed in 2008. It's approximately 150 yards, about the length of one-and-a-half football fields, and is discretely tucked in beside the long edge of the vineyard. They could even be unaware that the winery recycles almost everything it can, including Styrofoam, corks, pallets, food waste and also the green waste (such as the pomace and lees from winemaking), which is composted and used in the vineyard.
These are just a few of the ways ZD Wines is focused on "getting better and better at ecological practices," explains winemaker Brandon deLeuze, a third-generation member of the deLeuze family, which is still running the operation. "This year is our 51st anniversary, so we've been at this for a while. Just about every ecological improvement we can take on, we've done it. All these things, in the end, seem to pay off for us."
For decades, wineries throughout the North Bay have embraced and implemented green and sustainable practices––some big and some small––with the goal of reducing their carbon footprints while also conserving water and harnessing the power of the sun. Adding solar panels on properties is one of the most common solutions to help rein in energy costs.
The sun and the wind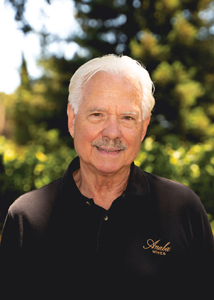 Anaba Wines recently installed a solar panel array on its year-old wine production facility and Vintners House tasting room, located in the Carneros AVA south of the town of Sonoma. "We always knew we would add solar panels," says owner John Thomas Sweazey, who founded the winery in 2006. "This is a great sun site, and we have a great directional orientation for the panels. We're hopeful that at some point we can be truly off the grid, perhaps when Elon Musk eventually develops an awesome battery backup system for large operations. Our view is that unless something changes dramatically, there's not much hope for the cost of electricity to go down."
This new feature at the winery, installed by SolarCraft, is a 167.4-kilowatt DC solar electric system consisting of 465 high-efficiency, 360-watt panels. The array will generate 243,960 kilowatts annually, and any excess power it produces flows back into the local utility. It's estimated that during its lifespan, the system will eliminate nearly 172 metric tons of carbon dioxide generated by Anaba's operations. This equates to removing the air pollution produced by more than 428,014 miles of driving annually, or the pollutants removed by 225 acres of trees in one year.
Because the solar array has been in play for only a few months, says Sweazey in early August, calculating its efficiency hasn't been determined. "But it appears to be right on track."
Anaba was not late to the energy-saving party, however. In 2009, it became the first winery in Northern California to use wind power when it installed a 45-foot Skystream wind turbine. Located near the Petaluma Gap AVA, known for its unique wind conditions, Anaba has built a reputation for its wines that are kissed by the wind. "When we first bought the property 15 years ago, we knew we had to do something that works with the wind here," says Sweazey. "The reason you don't see a lot of wind power in Sonoma County is because the wind is just nowhere near as good as it is right here. This is a very windy site." (So windy that the winery produces a "Turbine" line of red and white Rhône-style blends.)
Doing the right thing
Securing the permits to put up a wind turbine was not without its challenges, according to Sweazey. "The county told us we couldn't install it in the 'view corridor,' and it had to be far away from buildings and the property line in case it would fall. So installing the wiring for it became very expensive, as well. We recently considered adding a second turbine that would be 80 feet in height, but determined that the cost relative to adding solar power isn't worth it."
Sweazey, who runs the winery with his son, John Michael Sweazey, says that finding ways to save energy and conserve resources is in the family's DNA. "We don't overthink it because for us it's pretty normal, and what we should be doing, anyway. We're proud that we were able to add a wind turbine to a windy site, and now the solar array, too. Our goal has been to generate 5 to 10 percent wind power and 90 percent solar power, and so far we seem to be on target to achieve that goal."
The winery also provides four electric car chargers to its guests. "It should make our visitors feel good knowing their car is being charged by the sun," he says.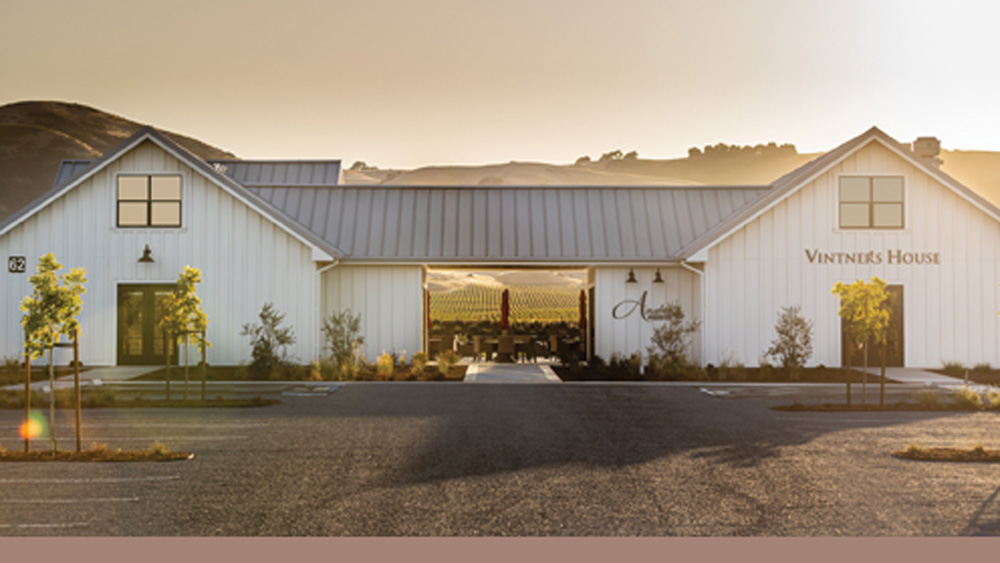 "You truly save when you have eventually paid off the solar installation," adds Sweazey. "There are some government incentives to help with costs, but they aren't as grand as they were 10 years ago. The tax credits are still helpful, though. We may have to do some fixing up of the panels five or six years from now, but by then we hope to be getting our electricity almost for free."
The family has contemplated other green initiatives, with mixed results. "For a long time I wanted to construct a straw bale building here, and we kept looking at the idea over and over, but in the end we couldn't make it work. It was too expensive," he says.
Reclaimed wood and water
Bricoleur Vineyards in Windsor, which opened earlier this year under tight coronavirus visitor restrictions, also recently added solar power. "The 260-panel system on our barn went live in February," says owner Mark Hanson. "Because it was installed right before our business operations were curtailed due to the pandemic, we have yet to test the true capacity of this system. But what I can tell you is that we have eight separate PG&E bills for this property, and we've been able to connect five of those accounts to the solar panel system. Our goal is to cover 90 percent of our daytime energy used with solar power. We debated putting in a backup battery system for nighttime, and when the costs come down, it's on our list of future possible upgrades."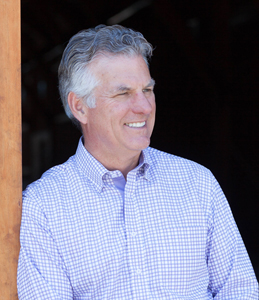 The Hanson family bought the property seven years ago. It included a vineyard, an old horse barn and a milk barn dating to the 1920s. The horse barn was rebuilt as the Winery Barn on the identical footprint using reclaimed wood on the inside from a barn in Wisconsin, and the milk barn received a significant renovation, too. The Hansons also built a new stone pavilion, an open-air structure for hosting wine tastings and special events. In addition, the estate recently completed erecting a small greenhouse for growing year-round produce for its culinary program and for an ongoing partnership with the Redwood Empire Food Bank, when they have an excess of fruits and vegetables.
Reclaimed water from the Town of Windsor recycled water release area that has existed in the next-door parcel for many years, irrigates the vineyards (seven acres of Chardonnay and 13 acres of Pinot Noir), 260 olive trees and the vegetable gardens. "Water will be like gold in the future," says Hanson. "So being able to utilize the reclaimed water is amazing for both the well water conservation and for the environment."
Five years ago the family added three windmills in the vineyards for frost protection and to reduce water consumption. Prior to that, they used the sprinkler system throughout the vineyards, which was powered by a large diesel engine. "So in the spring if there was a frost event, the diesel engine was turned on manually and the sprinklers would run, shooting water on the vines, until the temperature warmed up," adds Hanson. "This system requires significant water consumption for each frost event. The wind machines don't require water and have the same end result of warming the vines after bud break to avoid frost damage. The fans on the windmills are powered by propane, but it's still more energy efficient not to use the water."
Water is also a big focus at ZD, which uses its anaerobic biodigester system at the Rutherford site to recycle approximately 40,000 gallons of water, stored underground beneath the Cabernet vineyard and garden beds. "Good little bugs, the biological digestors, consume all the nutrients from the used water, and the water is then filtered before it goes back into the vineyard," says deLeuze. The water is treated using ultraviolet sterilization, and passes through a pleated cartridge that is not back-flushed, resulting in an additional source of water savings.
"The calculator default used by the county to amend a winery's permit assumes that wineries use about five gallons of water to produce one gallon of wine," says deLeuze. "Through our conservation efforts, we use less than two gallons of water to make a gallon of wine."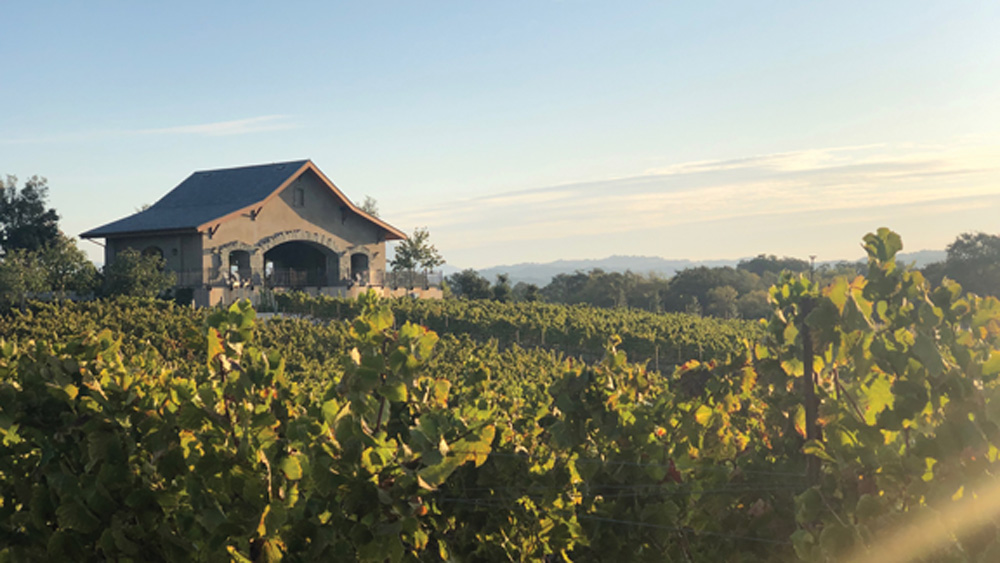 Keeping the lights on
Robust battery-backup systems to run large operations such as wineries during PG&E safety shutdowns and electrical outages may be within reach in a few years. In the meantime, generators will have to do.
"If we have a power outage or shutdown now, we're still dependent on PG&E," says Sweazey. "Maybe in five years there will be battery systems that we can keep fully charged, which we can draw from, but until then we need generators. They are dirty, we know. We rented one for a few days last fall because most of our case production, currently around 27,000, is for our custom crush clients. We couldn't take any chances of being offline during the crush, so we were able to keep working with the generator."
ZD's deLeuze says his family researched battery backup systems and decided on a large built-in diesel generator, which was put into place only a few months ago. "To be off the grid for the quantity of energy we require, battery backup is not economically feasible. The batteries can be massive, about the size of a van, and can cost a half-million dollars.
"If it's cloudy for days during a long PG&E shutdown, we can't rely on battery backup. For residential use, the battery technology has been pretty well figured out, but not for big operations such as ours. We can't have a battery failing at a crucial time. There's too much risk during harvest when we need to keep working. Instead, we went old-school and installed a generator."
The generator is powerful enough to keep the lights on and computers humming at the Rutherford location. According to deLeuze, they don't have to turn off anything they might have once deemed nonessential, so the whole operation can remain online.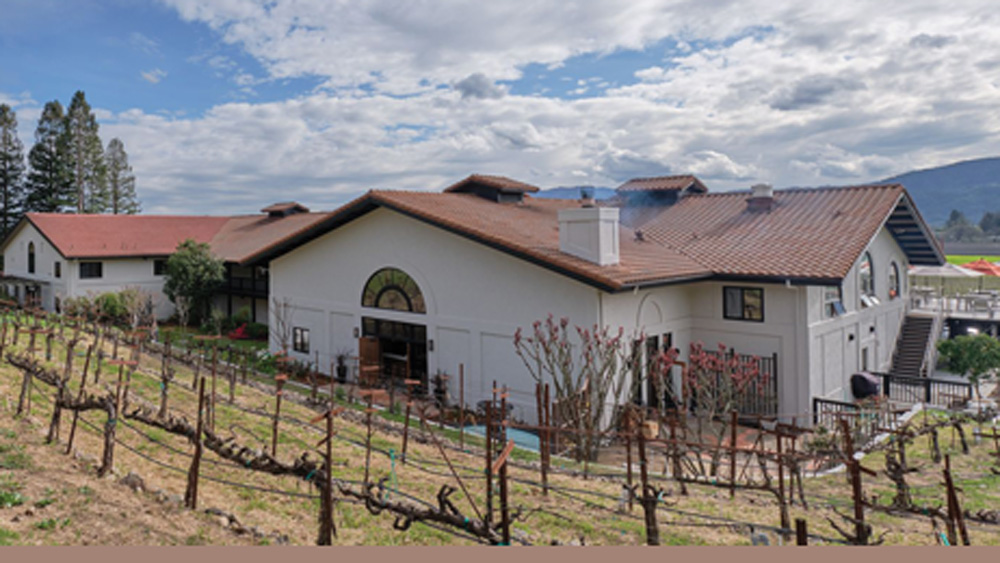 Bricoleur didn't pursue the LEED (Leadership in Energy and Environmental Design) certification process. Hanson says, "Although we followed most of those building practices, we decided not to spend the extra money just to get the certification. I don't mean that in a negative way, but we didn't see the benefit in it. We're already doing what we need to do to help the environment."
Anaba's Sweazey echoes Hanson's thoughts on LEED certification. "We're doing our part by using lots of recycled materials, such as for our bar tops and flooring, and
recycling our wastewater for use in landscaping. But some places have dramatically embraced green building practices just for the purpose of getting that certification."
Moving in the right direction
When Norman deLeuze and his business partner Gino Zepponi purchased the Rutherford property in 1978 to make its ZD Wines, it was their first time farming a vineyard, explains Brandon deLeuze. In the first year, leafhoppers became a problem and their vineyard manager went through the vines spraying pesticide. "My grandfather then learned nobody could re-enter the vineyard for days based on the toxicity of the chemicals. He realized that had been a big mistake, and so in essence he was one of the first organic farmers in Napa Valley. It was basically farming by neglect.
"Our whole ecological journey began with my grandfather, who in the 1970s was ahead of his time in energy conservation and organic farming. As the generations have moved forward and we learn more about green practices, we realize how right the direction is that we're going, and we embrace even more good practices."