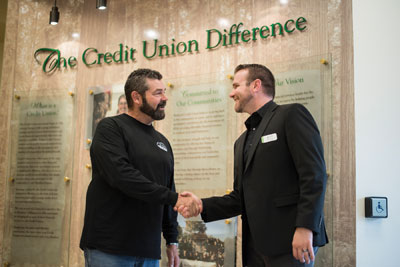 On October 15, Redwood Credit Union (RCU) joined credit unions around the world to celebrate International Credit Union (ICU) Day, a time to pay tribute to the credit union difference and the important role credit unions play in their communities.
One of the ways RCU honored the day was by donating 25 cents to local food banks in Sonoma, Napa, Marin, Lake, San Francisco and Mendocino counties each time members used their RCU Visa® debit or credit card on October 15. In total, more than $36,000 was donated to Redwood Empire Food Bank, Community Action of Napa Valley, and SF-Marin Food Bank.
RCU also ran a contest on its Facebook page where members could win cash prizes. And a coloring page for children was made available for download on the credit union's website.
"Credit unions were founded on the principle of 'people helping people,' and International Credit Union Day celebrates the benefits credit unions provide," says RCU president and CEO, Brett Martinez. "As economic instability has led to food insecurity, doubling the impact on local food banks, we can all take part in ensuring no one goes hungry. We're honored to be part of an industry that supports its communities."
Credit unions are cooperatives, which means they're owned by their members, with each member having an equal share. Credit union earnings are returned to members through better rates, fewer fees and access to competitive services such as a nationwide network of more than 30,000 fee-free ATMs. Anyone can bank with a credit union; most credit unions are community-based, which means they can serve anyone living or working in a specific geographic region.