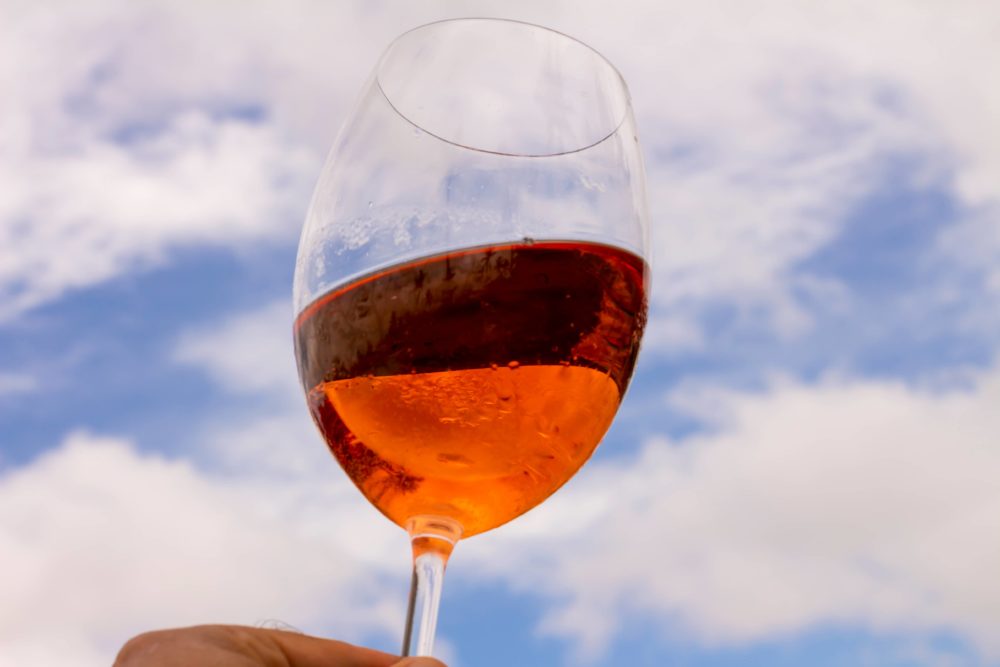 Despite the label clearly identifying the bottle of wine as a Chardonnay, the caramel complexion can be perplexing. No, it's not the lighting and yes, it's still a white and it's still Chardonnay. It's called Amber Chardonnay, sometimes referred to as Orange Chardonnay, and it's a must-have this harvest season.
"It's a white wine that's treated like a red wine," says Mike Brunson, winemaker at Christopher Creek Winery. "It stays on the skins, and that's where amber Chardonnay gets its color and its tannic structure. When you taste it, it becomes a totally different wine."
The process involves the fermentation on skins, seeds and stems. Amber winemaking is different from the more common practice of making Chardonnay with different pre-maceration skin contact techniques. During the process for Amber Chardonnay, white grape juice is left in contact with skins for a period of time before fermentation.
This style of wine has been argued as the original way to create white wines before sulfur dioxide was introduced in the process. Amber winemaking originates from Georgia while being known as a specialty in parts of Spain, Italy, Slovenia and Switzerland. It's an ancient process to make white wines, and Georgia claims that the origin of wine lies with them.
But how does it taste? Amber Chardonnay bursts with fruits like an orchard salad with a tannin structure that lingers with your taste buds long after it's tasted.