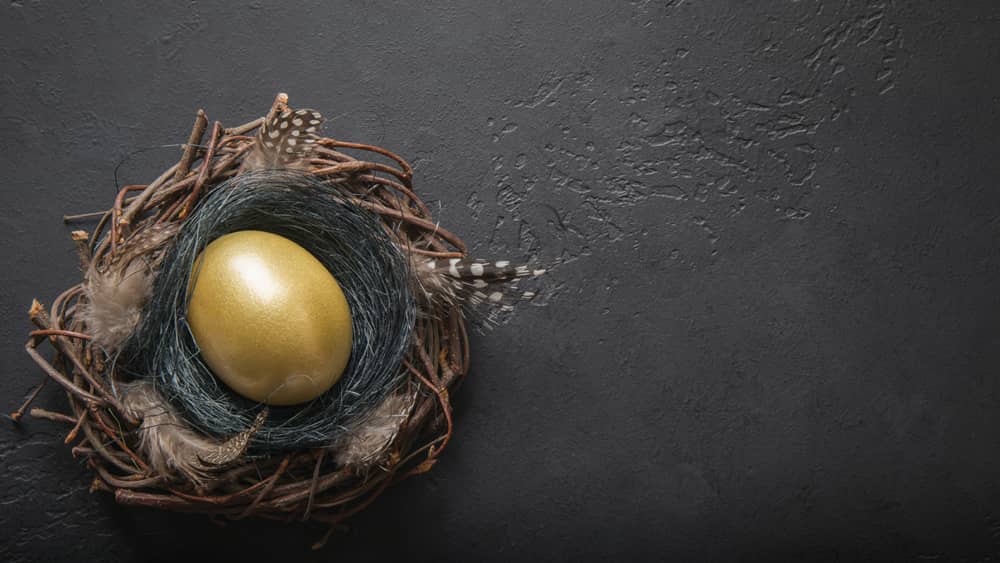 Women frequently have brilliant solutions to difficult global problems, but creating a sustainable business to make their ideas a reality can be a challenge, even in 2020. Traditionally, white men hold the purse strings that make funding for startups possible in the United States and across the globe, and their confidence in the ability of women to create successful businesses is often less than favorable. When women invest in other women, though, the picture changes dramatically for the better.
The possibilities of such a scenario excite Lata Setty, a Tiburon resident. She's had a multifaceted career as a successful patent litigator, scientist and serial entrepreneur. Setty shares a quote attributed to Mahatma Gandhi: "Be the change you want to see in the world." It's wisdom she takes to heart.
Now, leveraging her experience building two startups, Setty is on a mission to help other women build companies. She's the first founding limited partner of How Women Invest, based in Marin County. It's a venture capital firm for "women investing in women" that grew from How Women Lead, a network of 1,300-plus professional women who were instrumental in driving legislation (SB 826) requiring public companies in California to have at least one female director on its board. By the end of 2021, companies with five directors must have two women on their board, and companies with six or more board members will be required to have at least three women amongst its leadership. But the businesswomen of the world can lift themselves higher still, potentially lifting planet's economic fortunes as they do so. Helping others is a part of life for Setty, starting from an early age, half a world away.
Finding a path
Setty was born in Mysore, South India, but her family came to the United States when she was a young girl, and hers is essentially an American success story. Her father was a neurologist and professor at the University of Wisconsin Medical School, initially coming to the U.S. as a Fulbright Scholar to earn his Ph.D. in spinal cord injuries. Growing up, the family lived in more than a dozen states, mainly in the Midwest, to accommodate his career in academic medicine. Setty recalls sitting at the dinner table as a child and having patients without health insurance coming to the door, seeking her father's medical assistance. Though many couldn't pay, he left to tend to them, giving her an early, up-close example of altruism.
With a deep interest in science, Setty studied as an undergrad at Brigham Young University in Utah. Though the Church of Jesus Christ of Latter-Day Saints owns the university, explains Setty, she's not a Mormon. Rather, her parents thought it was a suitable choice because of its focus on intellect, character and serving others, making it a good conservative environment for a young woman from a traditional Hindu family. Pre-med studies followed at the Medical College of Georgia in Augusta, one of the country's top medical schools, but her education was interrupted when her mother became ill, and she took a year off to care for her. The time out of school, spent mostly in hospitals, gave her an opportunity to reflect on the path she was taking, and it became increasingly clear that it was the wrong one. Setty realized she didn't want to be a doctor and returned to Georgia, earning a master's degree in reproductive endocrinology.
Then she took an unexpected turn and decided to attend law school, specifically to become a patent attorney, which combined her love of science, law and technology. Her announcement didn't get an enthusiastic reception. She explains that like most South Asian-American children growing up in the U.S., she was expected to become a doctor or an engineer, and to do otherwise could be considered a failure. Family and community are central to Indian culture, and the litigious nature of law makes it a profession that's an unpopular choice, especially for women. Her rationale to her parents was that she was interested in patent law, which requires a tech or science background and can be beneficial for society, but they weren't convinced. "They wanted me to be safe and stable and thought being a doctor was the most predictable path to a respectable career," she says. Without their support, she took the LSAT and began applying for scholarships, and although the University of Notre Dame, her first choice, offered her a partial scholarship, she opted for the University of Iowa School of Law in Iowa City, where she received a merit scholarship all three years. "I got a full ride," she says.
She graduated in 1991, and with her new law degree in hand, Setty began her career at Robins Kaplan LLP, a firm in Minneapolis that specializes in litigation and is known for trial work in intellectual property cases. Patent litigation continued to be her primary interest, and when Fish and Neave, the oldest, most prestigious patent law firm in the U.S.—with an enviable track record of serving some of the most illustrious American inventors, including Thomas Edison, Alexander Graham Bell and the Wright Brothers—offered her a position, she quickly accepted. Thus, she found herself in New York City, with an office atop The Rockefeller Center, at a legendary firm known to hire primarily male attorneys hailing from Ivy League law schools. Working in New York with some of the most brilliant inventors on the planet, helping them to commercialize their inventions to address critical global problems was pure, "brain candy," Setty says, helping to galvanize her entrepreneurial mindset.
Innovation
When she was young, Setty heard stories about her maternal great-grandfather, who had built a dormitory in Mysore that gave young people a place to live so they could attend school and university. He also built shops around the perimeter of the school to generate perpetual income that would support the housing and make it sustainable. She says that the dormitory and shops still exist, and she finds the combination of vision, compassion and brains involved in creating such an enduring endeavor inspirational.
In 2004, Setty had an opportunity to become involved in groundbreaking work of her own as a member of the founding team at Pangea3, a startup that was a pioneer in using technology to outsource legal and intellectual property solutions to attorneys in lower-cost countries, including India. "I wanted to have a greater impact on disrupting the staid legal industry that has used the archaic, ineffic billable hour for centuries," she says, explaining that Pangea3 leveraged labor and cost arbitrage to provide high quality, lower-cost legal solutions for Global 2000 companies.
While at Pangea3, she had the opportunity to observe the business world from another perspective. When she and her male colleagues presented their business plan to a small venture firm for funding, they did their due diligence and prepared a 48-page report. Setty has a preference for vibrant colors, and one of the curious comments that stood out was that her lipstick was too bright and she smiled too much. It didn't contain any references to the men's appearance, and while it didn't reflect on her intellectual ability, the experience gave her insight into the challenges women often face fundraising in the world of venture capital.
Setty helped build Pangea3 from three employees to more than 300, and in 2008, she moved to California to establish Pangea3's west coast offices, after it was funded by Silicon Valley's Sequoia Capital, and settled in Tiburon with her young son and widowed mother. When Thomson Reuters acquired Pangea3 in 2009 (which was subsequently absorbed by Ernst & Young in 2019), she joined another young legal-tech startup, UnitedLex, to launch its Intellectual Property Business Unit. Under her leadership, it grew from a handful of lawyers to a team of more than 200 patent and trademark attorneys, engineers and scientists, who digitally transformed large corporate legal and IP departments around the world.
She served as its chief intellectual property officer for 10 years, designing and implementing their go-to-market strategy, which helped UnitedLex become the leading digital transformation company in the legal industry, boasting more than 2,600 associates in 24 offices worldwide. The company won numerous awards, including being named one of Inc. 500's fastest-growing U.S. companies. Then, in 2018, CVC Capital Partners, a global hedge fund, acquired UnitedLex, allowing Setty to pursue new passions to drive greater impact in the world.
A new venture
Pangea3 and UnitedLex had offices in Bangalore, Mumbai and New Delhi, among other places, and Setty's work frequently took her to India, where women are expected to be quiet and reserved and not speak until they're spoken to. As a global thought-leader in a position of authority, she faced some resistance from older men who reported to her, but she also got satisfaction from mentoring bright Indian women, teaching them to speak up and use their education and skills to shine.
"Talent is everywhere, though opportunity is not, and brilliant, unapologetically ambitious women don't have the same opportunities as men," says Setty.
Women also face challenges in the United States, she explains, because white men who attended Harvard, Wharton or Stanford are at the forefront of the venture capital business. Their education allows them to become part of a male-dominated network that's limiting because they tend to invest in people who look like themselves, who have similar backgrounds and whose thinking is aligned with theirs. Thus, when venture capitalists question male founders about their startups, they ask about growth and potential, while they focus on risk and liability questions when they interview female founders, even though women have a higher success rate. According to the Boston Consulting Group, women-led startups have a better return on investment than those started by men, earning 78 cents of revenue to every dollar as opposed to a 31-cent return from companies started by men.
Julie Castro Abrams, CEO of How Women Lead, and Erika Cramer, who has a track record as a successful investment banker, are general partners of How Women Invest, and they have the support of a venture capital council of seasoned female venture capitalists hailing from Andreesen Horowitz and Google Ventures, among others, who drive the investment decisions. Setty became involved as the company's first founding limited partner, investor and advisor, managing deal flow early in 2020 as a result of her acquaintance with Abrams. She explains that HWI recognized the need for venture capital funding for diverse founders, especially women of color, and began exploring ways to create and launch a fund. In addition, they engaged and attracted investments primarily from first-time female investors, offering an alternate way to invest—beyond the traditional routes of low risk/low return investing in their 401Ks, real estate or the stock market.
According to HWI's research, women control 51 percent of the wealth in the United States, yet they make fewer investments—40 percent less than men—and their investments are lower-risk. Female investors also want to "vote with their dollars" making the social impact of an investment a priority, whereas men tend to equate wealth with power. HWI's model is a bold departure from usual practices. The intent is to disrupt the inequity in the current venture capital landscape and provide the funding that will allow promising female-founded startups to bridge what is called the "Valley of Death." That's the time period between initial funding and when a startup begins to generate steady revenue from paying clients. "Although the first steps of founding a startup are difficult, there's an even more arduous path ahead," says Setty, observing that to build a successful company, it's important to keep that gap in mind. "Founders and early-stage backers must be smart and careful about how to position their startups for a looming Valley of Death in between."
As a deal-flow advisor, Setty connects with the founder of a company seeking funding and reviews her pitch deck—the marketing presentation that gives an overview of a business plan—and the problem it plans to solve. She also does extensive research to determine if the founder has a viable business, making sure the product is tech enabled, based in the U.S., targeting a market with more than $500 million in total earnings, is business-to-business focused and seeking late stage seed funding through series B investment rounds. "If they meet our initial investment criteria, we discuss it internally to determine if they are ready and well-positioned to present their business to our HWI Dream Deal Team," she explains.
HWI's target for its first fund is $10 million, and it announced its first close of fund 1 in October, with 97 private investors. More than half of these investors identify as Latina, African-American or Asian women. Setty explains that, "This was an incredible milestone. We raised this money during a global pandemic, widespread racial unrest, economic downturn and the fires and smoke locally in California." With more than 140 startups on its radar, HWI's first investment was Chicago-based Gray Matter Analytics, which has developed a simplified system of predictive modeling and analyzing health-care data for health-care payers and providers. Its CEO and president, Sheila Talton, is a game-changing African-American woman whose goal is to improve the quality of value-based health-care outcomes for all patients, regardless of socioeconomic status.
Setty relishes her role in How Women Invest. "I'm passionate about leveraging my hard-earned experiences as a female entrepreneur and a woman of color … to help propel women-led companies forward quickly and efficiently," she says. "It's a rare privilege to help talented women succeed and thrive and a chance to move innovative ideas forward, which, ultimately, could increase their net worth, increase jobs and add to the global GDP by $2 to $2.5 trillion." Analysis by the Boston Consulting Group supports that claim. It revealed that if women entrepreneurs were funded and supported as much as men, global GDP could rise by 3 to 6 percent.
As a South-Asian woman who's been a founder and entrepreneur herself, Setty has overcome the hurdles to securing venture capital and wants to put her experience to good use. "Compelled by many fast-growing economies making significant investments in women entrepreneurs, I was driven to address the funding gap for female founders and other underrepresented entrepreneurs in the U.S., who receive less than 2 percent of the $137 billion in venture capital invested in male-founded companies," she explains, adding that women of color founders receive less than .02 percent of U.S. venture capital—a number so low, it may as well be counted as zero.
Altruism
Despite their initial resistance, Setty's parents were eventually proud of her accomplishments as a patent litigator and serial entrepreneur. They're also proud that she embraced a more traditional role, as well. "Mostly they were thrilled when I became a mom—my most honorable and meaningful role in my life and my greatest blessing." Her son, Deven Ramachandran, 19, is a student athlete on a golf scholarship at Seton Hall University in New Jersey, where he is an All-American Scholar, studying mathematical finance and economics. In 2017, Setty and Ramachandran established a scholarship at Setty's alma mater, the University of Iowa School of Law, to recognize her parents' undying dedication to education. The Dr. Satya & Prema Leela Setty Scholarship Fund supports a female law student who is interested in intellectual property law.
Maintaining a connection with the university is critical to Setty. Since a merit scholarship paid for her law school tuition, she's committed to giving back. She's appeared at numerous conferences at the law school, hired several of the school's graduates at her startups and also serves in a more official capacity. "My formal position is that I serve on the board of directors of the University of Iowa Law School and also on its Governance Committee," she reports. She is driven to help other minority lawyers who either already have jobs or are working toward earning positions as in-house counsel for Fortune 500 corporations. She is the chair of the Minority In-House Counsel Association, a national nonprofit, and its work is particularly meaningful now, as cutbacks become more common, leaving young or diverse lawyers vulnerable to lay-offs because they're the most recently hired.
In addition, Setty is an active member of the Rotary Club of Tiburon-Belvedere and is the club's liaison to The Branson School's Interact Club—a division of Rotary International that allows students aged 12 to 18 to develop leadership skills and learn the importance of service to others, with Rotarians as role models. She's also a champion of Days for Girls, Inc., a Washington-based nonprofit founded by visionary Celeste Mergens in 2008. Mergens brought 20 years of nonprofit and business management to Days for Girls, Inc., which works to provide girls with sustainable menstrual care and education in countries where their natural cycle is stigmatized. This cultural obstacle can limit their educational and career opportunities and often puts them in unsafe situations.
Back home, Altruism is still a family affair for Setty. Brian Walker, Setty's husband, is serving his third term on the board of Rotaplast International, which travels to disadvantaged countries to change children's lives through surgical missions, repairing cleft-lip and palate anomalies. He's led 39 missions all over the world, serving as mission director or quartermaster. Setty and Walker met through Angelo Cappozzi, a fellow Tiburon Rotarian, who co-founded Rotaplast nearly 30 years ago and has greatly helped more than 20,000 children globally.
Ramachandran, who accompanied his mother to rotary meetings during school lunch hours because Setty wanted him to learn the importance of giving back to his community, realized the value of such activities early on. At the age of nine, he began creating marketing initiatives for Rotaplast events, including their Annual Marin Bocce Ball Competition and Super Bowl fundraisers. He was subsequently an active member of the Branson Interact Club before leaving for college. They've also hosted numerous fundraising events at their home. "We as a family had a number of Indian cooking classes, receptions and dinner fundraisers we hosted at our home for Rotaplast, The Branson School, Seton Hall University and Days for Girls, Inc." says Setty.
As busy as her life is, Setty loves circumventing the globe. "I am passionate, and fortunate, to explore off-the-beaten-paths around the world, to immerse myself in the local life and to connect deeply to a place and its people, history and culture." She and Walker have had lengthy stays of a month or more in Patagonia, New Zealand, the Azores, the Baltics, the Balkans and the Arctic. "Hobbiton and Mount Doom where The Lord of The Rings was filmed in New Zealand was phenomenal," she says, adding that Montenegro is her new favorite.
Setty's love for travel and discovering new places is symbolic of an adventurous spirit. Her faith-driven life is a courageous journey with many divergent paths, always with and for others. She quotes an old proverb: "If you want to go fast, go alone. If you want to go far, go together." It's a philosophy that's at the heart of her vision for impact investing, where values align with investment dollars, accelerating a future that allows women and minorities who dream of business success to excel. And when smart, motivated, creative women are involved, and invest in each other, the sky's the limit.