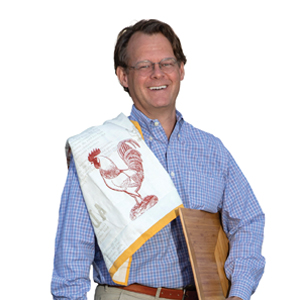 In a family business, ties forged early remain strong—in some cases, strong enough to bring a Silicon Valley professional back home. Will Seppi, president and CEO of Costeaux French Bakery, returned to the family business after having established himself as a South Bay accountant. His family bought Costeaux in 1981, which has been baking bread and other delectables in Healdsburg since 1923. As for Seppi's history with the bakery, he used to do his schoolwork on makeshift desks made from flour sacks before attending the Villanova University in Pennsylvania. Now running the show at Costeaux since 2005, Seppi enjoys spending time with his wife of 10 years, Brandy, and their three young children, Natalia, 8, Beatrice, 7, and Oliver, 6. He also likes to cook, often with help from his children, or his "little sous chefs," and considers his reunion with Costeaux his most noteworthy professional achievement, as he's building upon the foundation set by his parents, Karl and Nancy.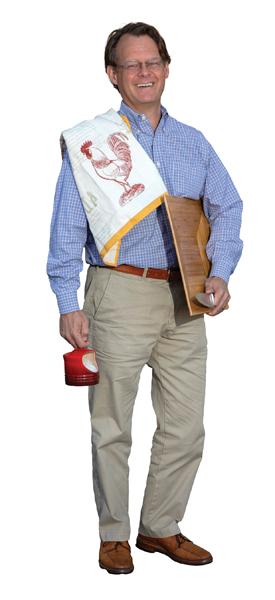 How does the east coast differ from the west coast?   
Where to begin … so many differences. Let's stick to weather. The four seasons out east are dramatic, and fall colors are something not to be missed—that, along with Villanova basketball.
What are some of your favorite foods/dishes to cook at home?
I try to stay in the seasons. Summer: everything on the grill—meats, fish, vegetables. Or, if it's super-hot, pan bagnat with Spanish tuna on ciabatta; BLATS (bacon, lettuce, avocado and tomato); or my version of our family's famous taco salad. Fall and winter: Risotto or cioppino. And always: a great salad (and bread) to accompany the meal.
Favorite bakery item that you end up taking home the most?  


Costeaux English muffins. Essential household staple. They're versatile and delicious.
How are cooking and baking similar or different? 
Similar: Salt. Too much or not enough makes a big difference. Different: I live to cook and bake to live. Baking is much more precise. With cooking, there's much more leeway and room for creativity.
What was your family's last best trip? 


Ukiah last week!  Prior to that, Yucatán, Mexico—explored Mayan ruins, cenotes, great small towns, wonderful people, vibrant colors and delicious foods.
What is your all-time favorite movie?
With three small kids, the movie selection has changed. Frozen took top billing for several years. Olaf and I are close.
Do you have a favorite expression that you like to say?
Around the house: Did you brush your teeth? Make your bed? Feed Maggie (our dog)? Around the office: Push Forward.
Roller coasters: yes or no?
No. It's akin to skydiving. Why get out of a perfectly good plane. No need to strap yourself in a seat to be tossed around either.
Why is it important to you to that Costeaux French Bakery gives back to the community?
I believe it's important to support a community that has supported us for nearly 100 years. To that end, here's to another 100. It's also why Community is one of our company core values.
Thanksgiving-dinner cranberry sauce: Yey or Nay?
Keep it at the other end of the table. Why go to all the trouble to cook a perfectly seasoned and moist bird … then dump a bunch of red stuff on top! No way.
If you were a great explorer, what/where would you explore?
The final frontier—space.  Looking into the night sky is awesome. We think we know so much, and as a civilization we have learned a great deal. Today, while we know the earth is round, there remains an expansive territory beyond to explore.