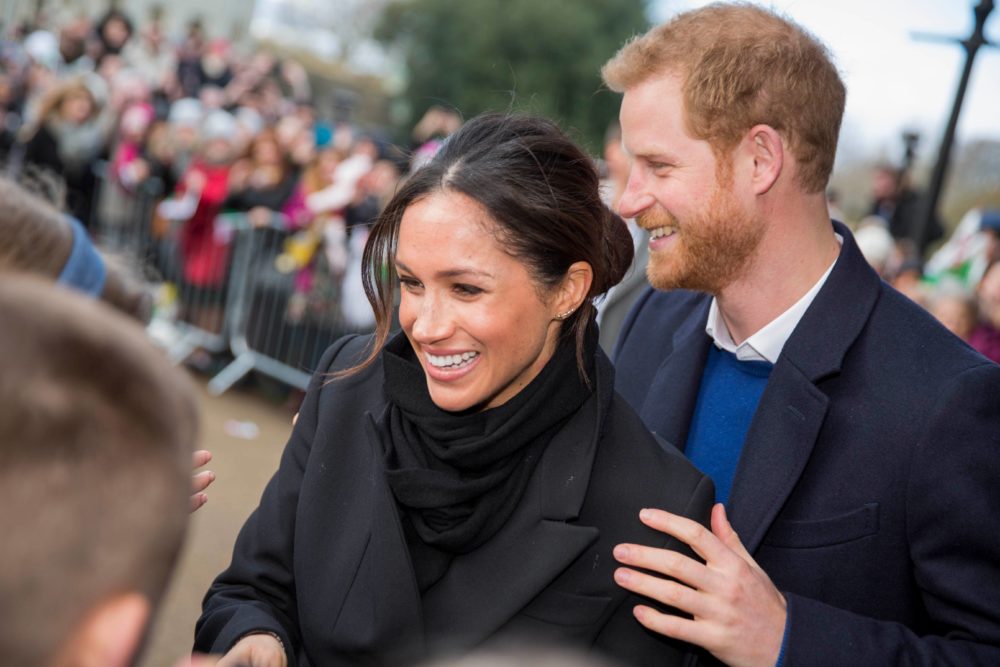 Dear Harry,
I understand that's how you preferred to be introduced earlier this year at a sustainable-tourism summit in Edinburgh, according to insider.com. Just Harry, rather than "Prince Harry" or the "Duke of Sussex"—which left everyone wondering how to address you, but I digress.
Welcome to California, Harry—we're so happy to have you! But are you sure you've made the right decision for you and your family? Didn't Her Majesty's Exchequer fill you in on how crazy California's taxes have gotten lately? It's no secret; our state has a reputation for its left-of-center politicians. And right now they seem hell bent on hurting those at the top and bottom of our economic class. Have these lawmakers timed their most aggressive tax revenue schemes in sync with your arrival?
Santa Barbara is beautiful, Harry, but moving there will likely cost you a massive stack of dough, my friend!
You and Meghan aren't the sort who will worry about our excessive sales taxes on pretty much everything sold in California, but most folks do. Cali's politicians are always raising sales taxes, even though these increases especially burden the poor. Nearly 40 percent of California's $210 billon annual budget is funded by taxes on dining, automobile, tobacco, fuel, clothing purchases and the like. California state, county and city sales taxes are among the very highest in the nation and keep growing.
Regrettably, there's a whopping problem with all these sales-tax increases designed to help the less fortunate; they hurt the less fortunate. The California Budget & Policy Center, describes it best: "Low-income families pay the largest share of their incomes in state and local taxes." These tax measures are regressive; they hurt low-income earners more than high-income earners. Gas taxes, for example, hurt truck drivers and outside sales representatives, not British royalty or white-collar paper-pushers (like me).
Here's where you're going to get creamed, Harry. On top of paying nationwide capital gains tax of up to 37 percent, Californian's pay an additional 13 percent tax when they sell their business, land, or other assets, bringing the total tax burden to 50 percent. As high as that may seem, Sacramento lawmakers' new idea is to further increase our highest-in-the-nation individual income tax rate from 13.3 percent to 16.8 percent. In real dollars, Harry, this means your $10 million annual income would be taxed an additional 26 percent next year, and every year that follows!
Ouch. It's no wonder that tax-friendlier states like Nevada are benefitting from this ever-growing dispersion of financial and intellectual capital. The rate at which California's wealthy are departing has hit an alarming rate. So much so, that a cottage industry of lawyers and CPAs thrive to make their exits as seamless as possible. California lawmakers' solution to their budget woes is to make things tougher on you, Harry.
To add to your burden, Oakland assemblyman Rob Banta is proposing AB 2088, a first-in-the-nation "net worth tax." He believes this tax will fleece an additional $7.5 billion from the state's wealthiest 30,000 residents. California "1 percenters" already contribute half of the state's entire personal income tax revenue; will this raise their burden to new heights? Or, will it create yet another reason for these Californians to pack up and leave the state? Banta's obviously thought of this eventuality; his tax proposal follows those who leave for an additional 10 years.
According to the San Francisco Business Times, AB 2088 will flood tax coffers. I think otherwise. This will encourage more industrious businesspeople to leave California. Tragically, they'll take their companies with them. Organizations that employ thousands upon thousands of hard-working folks will continue to leave this beautiful state.
To save millions in taxes, Californian Elon Musk has already built his monstrous battery-making factory in Nevada, just beyond Sacramento's reach. What will stop your buddy Elon from moving Tesla and all its highly-paid employees there as well? Who could blame these employees for wanting a lower cost of living, less expensive housing and a more equitable quality of life? Why shouldn't they strive for more stable income and the opportunity to save for retirement?
Which brings me back to you, Harry. Don't squander your royal inheritance. You might want to rethink that California mansion of yours for a Nevada ski chalet. Wallis Simpson, the Duchess of Windsor in the 1930s, once said, "You can never be too rich or too thin." A growing number of California lawmakers seem to disagree. Hmmm. Perhaps Meghan's new title should be Duchess of Incline Village? I hear it's a bloody good place to live!
Enjoy this month's issue. Let's stay in touch at Lawrence@NorthBaybiz.com.