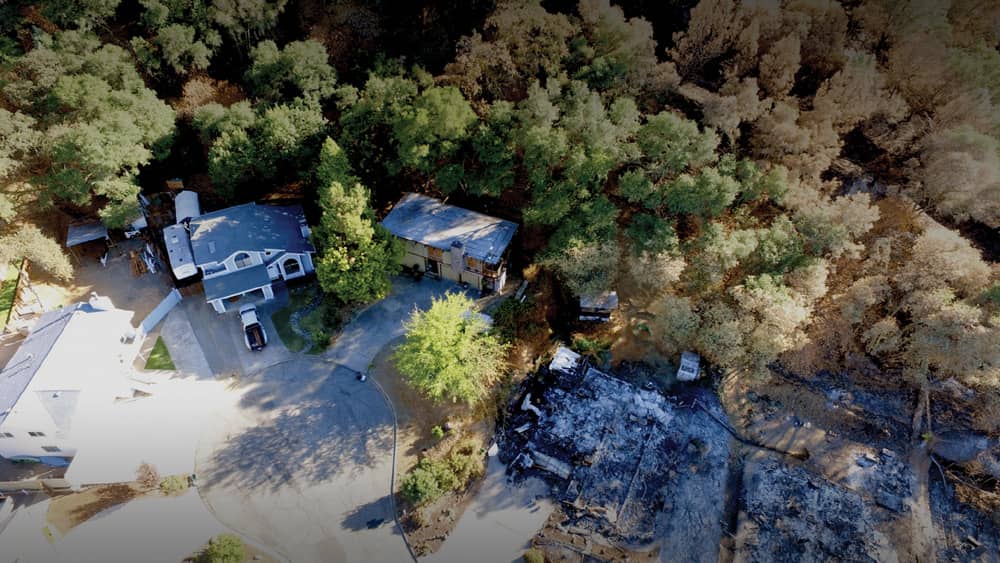 When fire strikes in Wine Country—or anywhere at any time, for that matter—it's terrible news. In the Wildland-Urban Interface (WUI) characteristic of the North Bay, fire can bring loss of homes, businesses and livelihoods to local residents, business owners and workers. The costs to the communities are enormous. In the last four years, fires have affected, directly or indirectly—through smoke, evacuations, loss of business and displacement of staff and residents—all of the Wine Country in Napa and Sonoma counties.
Most recently, the Glass fire, striking in the heart of Wine Country in September and spreading to Sonoma County, burned more than 67,484 acres, destroying 1,555 structures including 308 homes and 343 buildings in Napa County. The oldest resort in the county, White Sulphur Springs, was lost, as was The Restaurant at Meadowood. Iconic wineries were badly damaged and in some cases destroyed, especially in Napa County.
With four consecutive years of disastrous fires, residents and property owners are starting to realize their need to understand the nature of these blazes, to assess their own vulnerability and to learn how to protect themselves, their neighbors and their properties. The county is waking up to the urgency of the need.
Taking action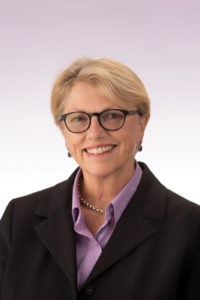 Napa County Supervisor Diane Dillon had an up-close look at the importance of wildfire preparation in 2017, seeing so many friends lose their homes. She's been working statewide on fire issues since that year, including spreading awareness about the importance of insurance coverage as wildfires become more prevalent. Additionally, she's the chair of the California State Association of Counties Resiliency Committee, and she led the county in hiring an attorney to represent it at the California Public Utilities Commission (CPUC). She's one of the few supervisors that have attended CPUC meetings to testify about conditions in Napa and its surrounding area.
Now, having seen the Glass fire come dangerously close to her own home, her mission has been accelerated. "I think we've all learned a lot since 2017," she says. "I think we're not being prudent if we don't put some of what we've learned into action items to help us avoid these infernos." After her firsthand experience, Dillon believes there are three practical actions that communities can take to reduce the impact of wildfires.
First, she says, we need to work on home hardening—looking at fire-resistant siding, ember-proof vents, triple-paned windows and doors. These aren't yet required by building codes but are highly recommended. "It's not that this is going to save your house," she says. "But every little bit is going to add up."
Next on Dillon's list is creating defensible space. "A lot of homes were spared because they had done what we need everyone to do," she says, referring to home-hardening work. "What I could see when I was driven around the Crystal Springs area, was that if a house was defensible, they were saving it. The fire might burn right up to the edge, right up to the wall—if they knew they could save it, they did."
Finally, the hard part—managing the North Bay landscape. "We can't clear every forest with all the fuel that's built up over 60 years," Dillon says. "But if we start and work our way out, we'll hopefully save more than we've been able to save." She looks forward to the Napa County Community Wildfire Protection Plan that is being prepared by the Napa Community Firewise Foundation, (NCFF) an organization founded to help mitigate damage from wildland fires and educate people to protect themselves and their property. The plan will take a comprehensive look at all the elements that would factor into fire mitigation in the Napa Valley.
The people at NCFF, and each of the 13 local Fire Safe Councils that nestle under their umbrella, have been working quietly since 2004 (NCFF was officially incorporated in 2007), educating residents and business owners about how to protect homes and property—both in advance and as fires strike. They work knowing that more disastrous fires are coming, and we all need to do our part to help others and ourselves. While they raise money for wildland fuel mitigation work, which is the main priority, their No. 1 piece of advice for homeowners is to create their own defensible space and harden homes in case the fire, one day, comes to them.
When the fire is at your door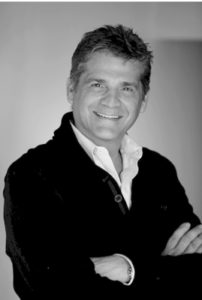 "People say it sounds like a freight train," says Christopher Thompson, Deer Park resident, volunteer firefighter at Station 21 Deer Park, member of the Deer Park Fire Safe Council and president of the board of NCFF. "Well, I am here to tell you: it does." He had evacuated his family from Deer Park early in the morning of Sept. 27 when the Glass fire hit, and when he returned to fight the fire, his neighborhood was still in danger. "It sounded like a 747 was coming in for a landing as the flames approached. It was so loud. And the ember cast was just unreal," he says, recalling dangerous, fire-starting embers blowing in the wind. His house and one other were saved. All of his other neighbors' homes burned down. Thompson attributes his good fortune to "defensible space."
Defensible space was not a concept he was familiar with when he bought the property in 2015. But the Valley fire in Lake County was blazing at the time, and he went to talk to his local fire chief, Roger Lutz, to see what he should do to protect his property. Lutz, probably seeing a youngish, fit and energetic individual, said, "Why don't you become a firefighter and we can work on it together?" Thompson did, and graduated from the fire academy in June of 2017, just in time for the Tubbs, Atlas Peak and Nuns fires. Afterward, he was impressed by the power of Cal Fire and its fire suppression capability, but wondered, what about fire prevention? His chief recommended he join the Fire Safe Council of Deer Park.
Defensible space is a key concept of the fire safe councils, which, along with carrying out their mission to mitigate fuel in the wildlands, provides residents with copious amounts of free and comprehensive information on what defensible space entails, how to achieve it and what landscaping choices are conducive to saving a home. They discuss hardening your house as well as creating adequate space for a fire truck to get in—and safely out—of your property. "I worked hard," says Thompson. "It was very expensive, but I did it." For him, defensible space is key when protecting a property, and his experience in the Glass fire bears that out—and also highlights the need to pay attention to evacuation orders.
"Everybody in my neighborhood was doing well up until the fire came over the hairpin turn," says Thompson, describing a point on Deer Park Road. "When that and the ember cast happened, everything sort of ignited simultaneously. The people who had poor defensible space or who have a lot of branches touching the ground—an ember ignites the ground and then finds what we call "ladder fuel" and travels up that ladder to the tree. Once the tree crowns, it's almost impossible to fight when you have a north wind event, which is what we were having that night."
Wind, the topography, and the tinder-dry conditions make these wildfires hard to fight. A homeowner (such as this writer) watching from a safe evacuation site might see the fire's progress on a NASA map and ask, "Why don't they just put that part out?" But on the ground, when you see the scope of the fire, the height of the trees and the forest and hills, you understand. "There's just not enough apparatus to fight that kind of fire because fires just start popping up all over the place," says Thompson. "There's nothing that we were going to do to stop that fire."
Home-saving preparation
Evan Kilkus of the Berryessa Highlands Fire Safe Council witnessed firefighters saving three-quarters of his own neighborhood that could have been burned down twice had there not been ample defensible space.
"The first night, the firefighters essentially deflected the fire," says Kilkus of his experience in the Hennessey fire. "The second day, the fire jumped the fire break and then got into the neighborhood. It's a forest neighborhood, and every home in the forest is susceptible to fire." He recounts with pride the work of the council and the homeowners who did their defense work. "The homes saved were the ones that had defensible space—their grass mowed, their brush cleared, their trees limbed up to 10 feet and space for access for firefighters. I watched two houses burn in front of me that didn't do their weed-wacking, and the fire got to them in a matter of seconds."
Also helpful was the work done by his Berryessa Highlands Fire Safe Council. Since 2011, they have been working on fuel mitigation, and he says a good deal of work had been done. "We put in five miles of fire breaks around the perimeter and inside the neighborhood, a little bit at a time. We are thankful for the support from NCFF, the Napa County Board of Supervisors and the Berryessa Highlands Fire Safe Council members. Our goal was always to do a lot of fuel reduction, which would make it safer and easier to have a successful firefight," Kilkus says.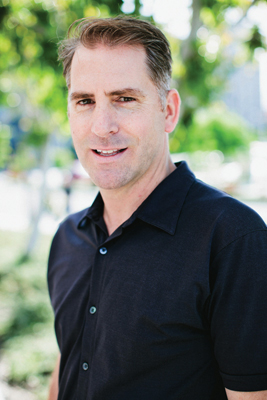 Joseph Nordlinger, president of the Mount Veeder Fire Safe Council and vice president of grants for the NCFF, explains that there are two types of wildland fuel mitigation. A "shaded fuel break" may be a gravel or asphalt road, along which, on either side, from 50 to 200 feet, all the ladder fuel under the forest canopy—brush or branches that touch the ground, which flames can climb —is reduced. This creates protected access and egress and a safe zone on either side of the road where an oncoming fire can be slowed and can be better fought. "It's been proven time and again that a shaded fuel break makes a substantial difference in combatting a non-wind-driven fire," he says. "The wind-driven events happen in relatively narrow periods of time, and there's not a lot you're going to do about them."
The second type is a "firebreak," or right of way clearance. This is a clear-cut of everything along a strip, which also creates a safe zone or an area where, if a power line goes down, it's less likely to ignite trees or brush because the strip will be bare, denuded of fuel. "We have made substantial progress on establishing these types of fuel and fire breaks," says Nordlinger, "But we're probably halfway where we need to be, in the Mount Veeder area. We probably need another million-and-a-half [dollars] or two to get the rest of the infrastructure in place in Mount Veeder."
Clearly, the amount of money required to make a dent in wildland mitigation, after years of drought and in a warming climate, is substantial. Nordlinger says that without sufficient funding to achieve their goal, hard-working volunteers are going to burn out. "We have a bunch of people who are operating from a place that's like, 'It's here! The wildland fire's coming! What are we going to do?' People who exist in a state of fear, legitimate fear, who are trying to develop an action plan to address the threat—if they don't make progress, then eventually they just give up."
According to Nordlinger, Napa County alone needs about $10 million or more to address all the key corridors and perform necessary fuel and fire break infrastructure work. This could be done over the course of four years, and then the homeowners, if they can leverage federal or other grants, need probably $35 million, he adds. It all requires a sustained maintenance regime, as well. "But to spend $45 million to avoid a billion dollars worth of losses is kind of a no brainer."
Outreach and education
The best strategy to help homeowners help themselves? "Outreach and education overlaps with fuel mitigation." Nordlinger says. "At the micro-level, you're telling the homeowner, 'Here's how you need to harden your home; here's how you create defensible space around your home and along your driveway.' And that's part of fuel reduction." The NCFF website is full of detailed information for homeowners on every topic pertaining to fire awareness, preparation, mitigation and defense, from chipping programs, defensive space guidelines, fire-wise landscaping, all the way down to what to put in your go-bag. Also included is information about the countywide community wildfire protection plan that is now in progress, including invites for community involvement.
"There's no shortage of information," says Nordlinger. "But how you communicate it to people is really important. You've got to tell people 10 times before they really can digest it." The volunteers in the fire safe councils know their communities and their neighbors and can identify priorities. They can do outreach and organize the town halls. They can handle the digital and contact management. "Their communication strategy includes letting people know everything about how to think about evacuations, to how to create defensible space, to how to harden your home against wildland fire." Most importantly, he says, "You've got to explain to people, 'Here are the resources to help you do the work.'"
At a crossroads
"We are in an existential crossroads as a community," says Thompson. "It's time to have honest conversations with community leaders, at all levels. It's time to have a budget and revenue source that feeds money into a year-round mitigation effort. If I have to have spaghetti dinners and pancake breakfasts to do fuel mitigation only to watch a place like Deer Park practically wiped off the face of the earth, and then watch hundreds of millions of dollars come in to help rebuild the infrastructure and peoples' lives, all without the adequate mitigation work having been done—that's backwards. That is completely backwards."
Put another way, "There is a lot of work that needs to be done and the amount of money that is required to do the work is substantial," says Joseph Nordlinger. "Yet it pales in comparison to the losses that incur when you have these huge wildland fire events."