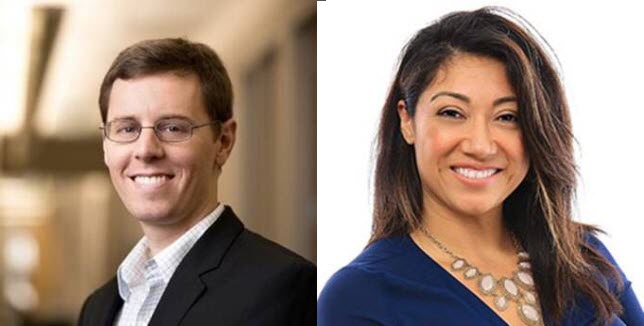 There is no question the pandemic has changed the way we work, interact, and communicate with our colleagues. Some industries no longer operate in the rigid structure once thought to be "the only" way to do business and most businesses, and most companies have had to pivot and rearrange the physical structure of their locations, or office space to accommodate for the safety of their employees. When people started sheltering in place, open enrollment from the previous year had come and gone for many companies, and the sole focus became how to stay in business. Now, there is much more confusion especially in trying to execute normal activity remotely. The solution lies in being extremely proactive with your communication and utilizing right combination of online tools for your audience.
Communication was indeed easier pre-pandemic when seeing your colleagues in person. And now gone are the days of simply posting a flyer in the breakroom or attaching a notice to paychecks to let employees know of new changes or upcoming events within the company. While email was widely used before the pandemic, it has become the main source of communication and is slowly becoming the new "snail mail" due to overuse, overwhelmed in-boxes, and information overload. Now more than before companies need and are looking at how to engage with employees better and more effectively. Here are several ways we have assisted clients with communicating with their employees; not just at open enrollment, but throughout the year.
Text. Text messaging is an easy way for employers to get simple and direct messages out to everyone at once. Clients that use our text platform can communicate with staff (some across multiple locations) instantly about topics such as open enrollment, deadlines and even site closures due to the fires. According to a recent study from EZ Texting, text message open rates are as high as 98 percent, compared to just 20 percent of all emails that are opened.
On average, it takes 90 seconds for someone to respond to a text as opposed to 90 minutes to respond to an email.
Video. Our BenefitsTV platform and others deliver audiences custom videos for their benefits program. This allows employers to provide information about their benefits program in a preferred, on-demand format. The clients that make use of it embedded videos on their intranet for employees to view throughout the year as well as send to new hires.
Virtual group meetings. COVID-19 has forced much of the workforce to get comfortable with virtual meetings, through platforms such as Zoom and Go to Meeting. For employers that don't have much time to spare and want to communicate to everyone at one time, doing a large virtual group meeting is the preferred way to handle open enrollment.
Virtual one-on-one meetings. Face-to-face meetings generally occur once per year during a company's open enrollment time. This year, we've offered the option of a virtual one-on-one meeting in lieu of (or in addition to) the group meeting. This option allows each employee a face-to-face visit with the employer's benefit advisor. There, they can ask the questions that they might not have felt comfortable asking, and get specific advice based on their personal situation. This has been widely used this year, and we believe more employers will want this personal attention for employees in the future.
Virtual benefits fair. For those employers that normally host a benefits fair, Arrow Benefits has created a proprietary platform to make their benefits fair virtual. The virtual benefits fair has helped employers enhance their employee's work experience by allowing them to view everything they normally would in a traditional benefits fair, participate in contests, etc. The virtual benefits fair may be attended via the computer, a tablet or smartphone. Employers with multiple locations have benefitted greatly as it allows those employees who are not normally able to attend the traditional fair to do so.
 It's fair to say that the pandemic has opened everyone's eyes to a new way of communicating as well as a new way of working. We've had the technological abilities for some time, and many have had the luxury of remote work, but it was never done on a large scale. Once life returns to normal, we'll find ourselves taking advantage of virtual meetings, and people will continue to work remotely and not commute to the office five days a week. Companies need to think differently about how they're communicating their benefits program to employees, as well how they'll prepare for 2021.
Andrew McNeil and Rosario Avila are Senior Benefits Advisors who collaborate with their clients as a team, using their different perspectives to deploy one solution. Their unique work has been nationally recognized in Employee Benefit Adviser magazine. To learn more call (707) 992-3789 or visit www.arrowbenefitsgroup.com.